Singapore topped the list as the most fatigued country in the world last year in a survey by a UK bedding manufacturer. If you count yourself part of the "Sleepless in Singapore" lot – you qualify if you cannot remember the last time you had a good sleep – then you'd want to scroll on for ways to make it easier to drift off to sleep-land and wake up looking better than ever.
While we can't guarantee sweet dreams, at the very least you'll finally – fingers crossed – be able to fall asleep.
DIPTYQUE TUBEREUSE CANDLE, S$115 FOR 190G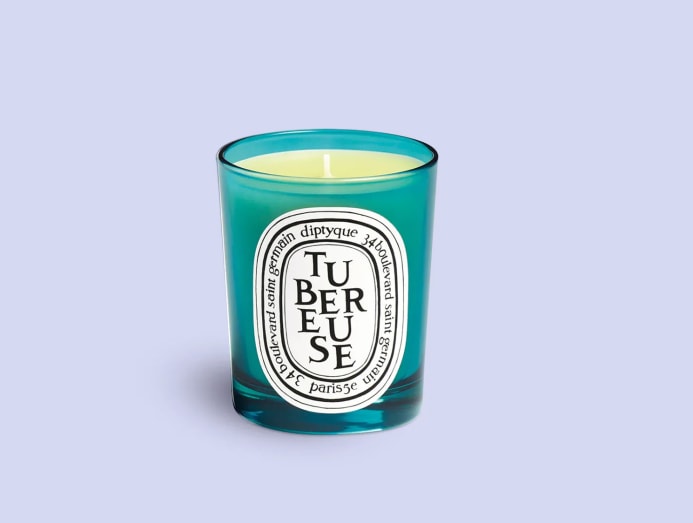 The warm flicker of candlelight and a nuanced tuberose scent work together to create a safe haven to rest in.
https://escentials.com/
THIS WORKS DEEP SLEEP PILLOW SPRAY, S$34 FOR 75ML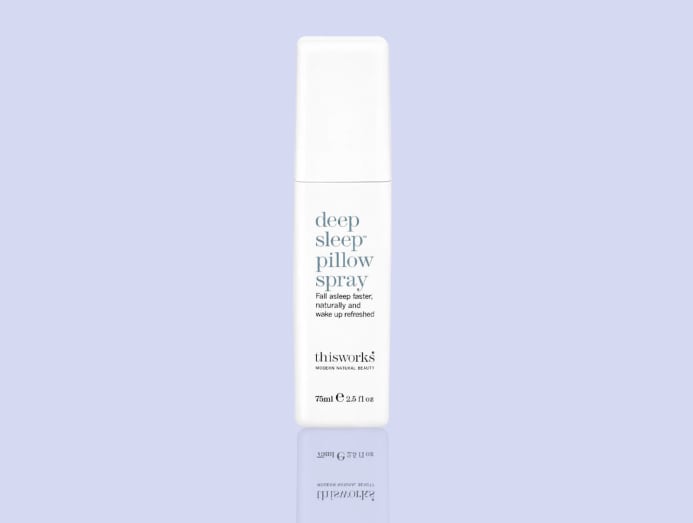 The brand's cornerstone is set on resetting sleep habits and encouraging undisturbed nights via science-backed formulas. Designed to help you fall into deep slumber faster and more easily, the key ingredients – lavender oil, chamomile oil and vetivert oil – activate specific zones in the brain associated with calm and pleasure. One generous squirt on the pillow should do the trick but there's no stopping you from misting the covers as well.
https://www.sephora.sg/
Related: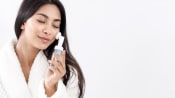 A skincare guide to help you slow down and reduce signs of ageing on the face and body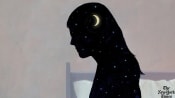 Melatonin for sleep: Is it really effective? Are there alternatives for chronic insomnia?
SOVA SILK PILLOWCASE, S$179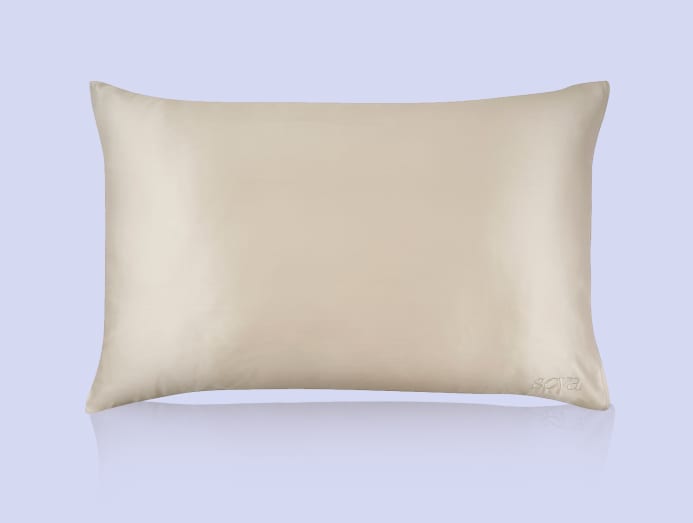 In order to sleep better, you've got to sleep well. And nothing beats the soft caress of silk against your skin. Plus Sova's mulberry silk pillowcases prevents us from waking up with bed wrinkle marks on the face and frizz in the hair.
https://www.sovasilk.com/
SLIP CELESTIAL NIGHTS SLEEP MASK AND SCRUNCHIE SET, S$115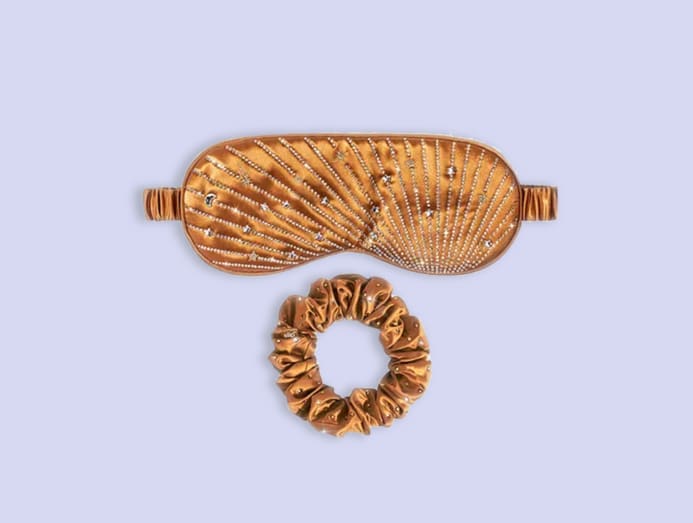 Because being stylish is a state of mind even if no one is watching.
https://www.sephora.sg/
Related:
These under-eye patches are a quick fix to banish puffiness, fine lines and discolouration
SUNDAY RILEY GO TO BED WITH ME COMPLETE EVENING ROUTINE SKINCARE KIT, S$134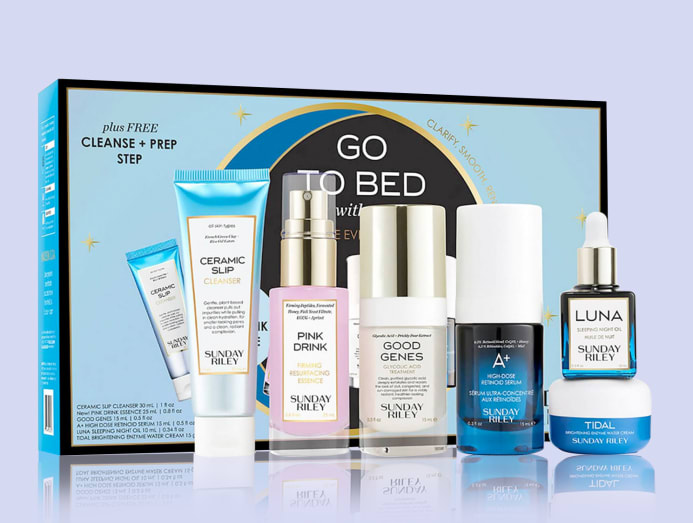 Don't know where to begin with a night routine? This set has got your covered. It has everything you need and more.
https://www.sephora.sg/
PIXI BEAUTY DREAMY MIST, S$24 FOR 80ML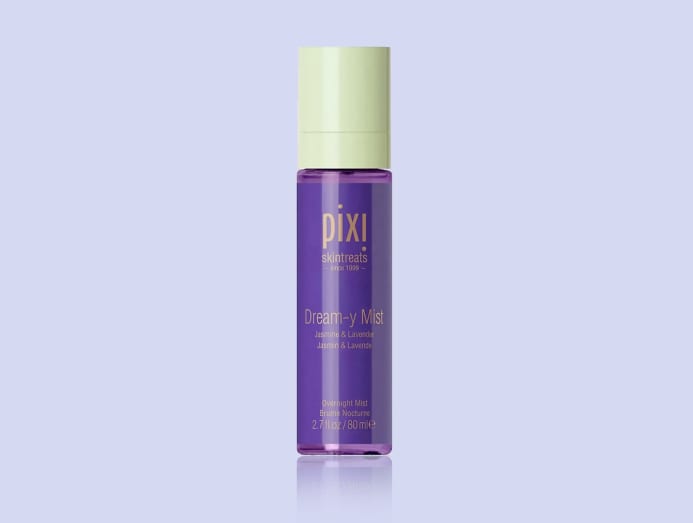 Packed with good stuff such as AHAs, peptides, vitamins and antioxidants, use this as a finishing last time to ensure your skin has everything it needs before turning in.
https://www.sephora.sg/
ESTEE LAUDER REPAIR INTENSE RESET CONCENTRATE, S$142 FOR 20ML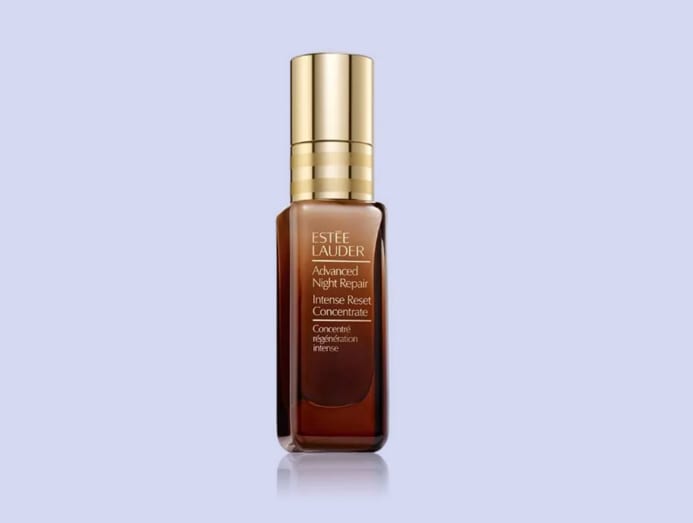 One hour is all it takes to reset skin inflammation and soothe the look of irritation thanks to its patented formula – Chronolux SOS technology. Use it as a spot treatment on acne or dry skin and let the formula sort out your skin woes before you even get to the REM cycle.  
Available at Estee Lauder counters islandwide.
CHARLOTTE TILBURY REFILLABLE MAGIC NIGHT CREAM, S$210 FOR 50ML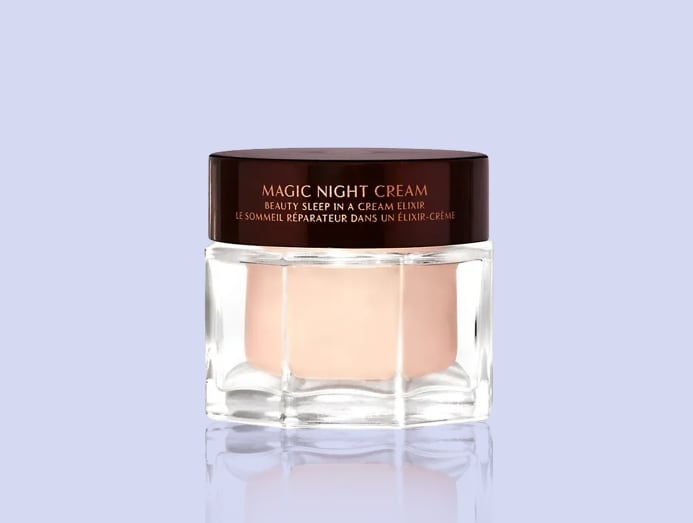 For those who just can't get eight hours of rest, you can fake rested complexion with this celeb-approved 'sleep in a jar'.
https://www.sephora.sg/
Related:
The truth about cellulite: What is it, why do we get it and what can we do about it?
CLARINS HYDRA-ESSENTIEL MOISTURE REPLENISHING LIP BALM, S$38 FOR 20ML
Sleeping in an air-conditioned room but want to wake up to kissable soft lips? Get acquainted pronto with this thirst-quenching essential made from blue lotus essential wax that provides a long-lasting, luscious veil over the lips.
https://www.clarins.com.sg/
THE BODY SHOP SPA OF THE WORLD THAI WOODEN RELAXER, S$30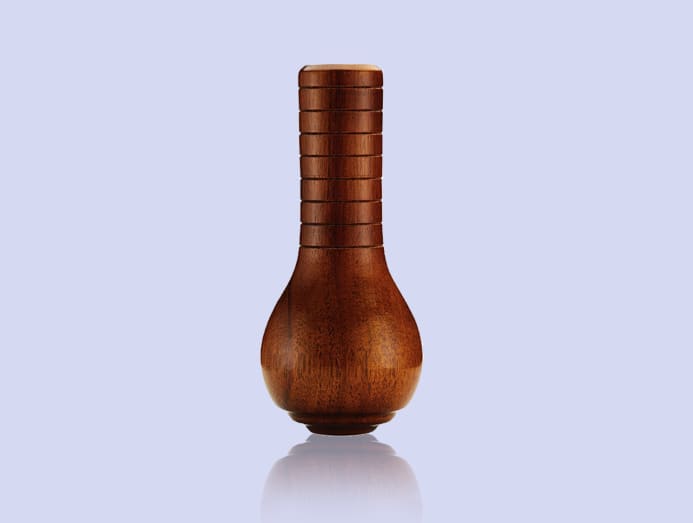 Stress and tension can turn deep slumber into a distant dream. Pre-bedtime, gently knead tensed muscles with this ergonomic relaxer to melt away the worries of the world.
Available at The Body Shop stores islandwide.
AVEDA BOTANICAL REPAIR STRENGTHENING OVERNIGHT SERUM, S$68 FOR 100ML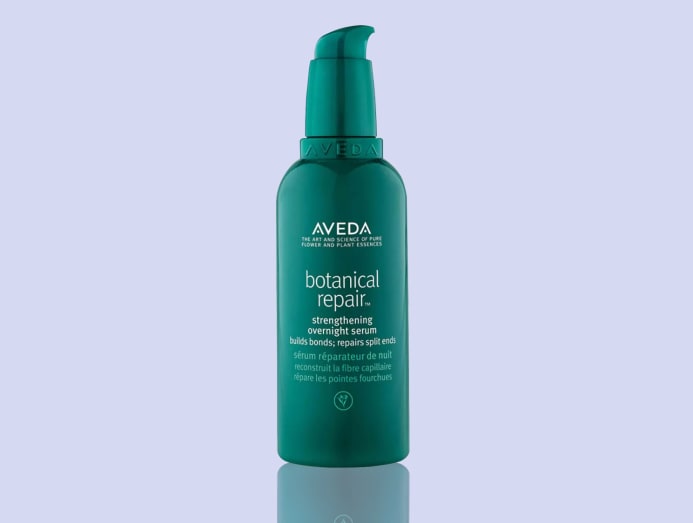 This overnight serum doesn't just strengthen your hair while you sleep, it even reduces the appearance of split ends.
https://escentials.com/
GLOW RECIPE AVOCADO MELT RETINOL EYE SLEEPING MASK, S$64 FOR 15ML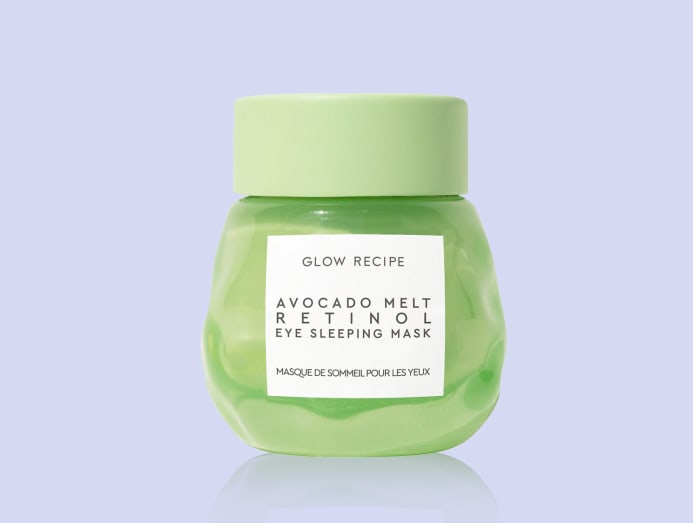 If you're looking for an eye product that does everything, look no further. It brightens, depuffs, firms and reduces the appearance of dark circles thanks to the unparalleled combo of retinol and avocado extracts.
https://www.sephora.sg/
Related: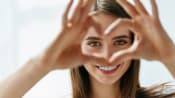 Looking tired after staring at screens for too long? How to care for the skin around the eyes
FRESH ROSE DEEP HYDRATION SLEEPING MASK, S$82 FOR 70ML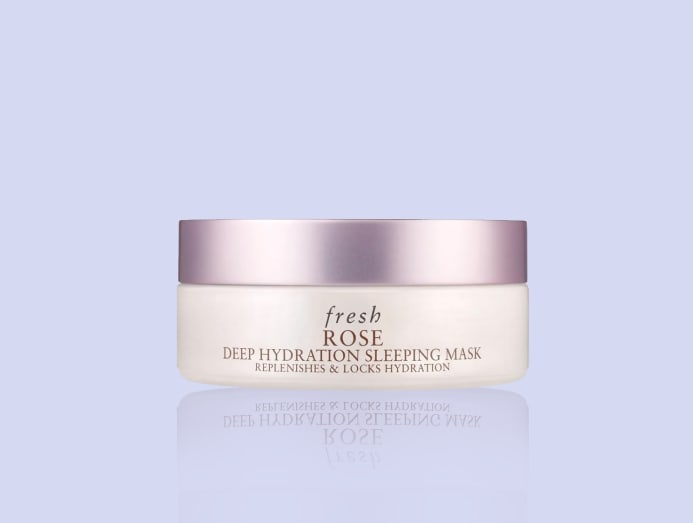 A two-step mask – the cooling gel essence replenishes moisture while the water-cream mask locks in a hit of hydration – that lets you wake up to supple, dewy skin.
Available at Fresh boutiques islandwide.
SKIN INC CUSTOM RECOVERY SLEEP MASK – HYDRO CREAM + 2 SERUM BOOSTER SET, S$168
Probably the world's only customisable sleeping mask, you decide what goes into your mask. Pick from a smorgasbord of booster shots (soothe, age-proof, clarify, detox or glow) to create a sleep mask that gives your skin exactly what it needs.
Available at Skin Inc boutiques islandwide.
TOM FORD SHIMMERING BODY OIL, S$173 FOR 100ML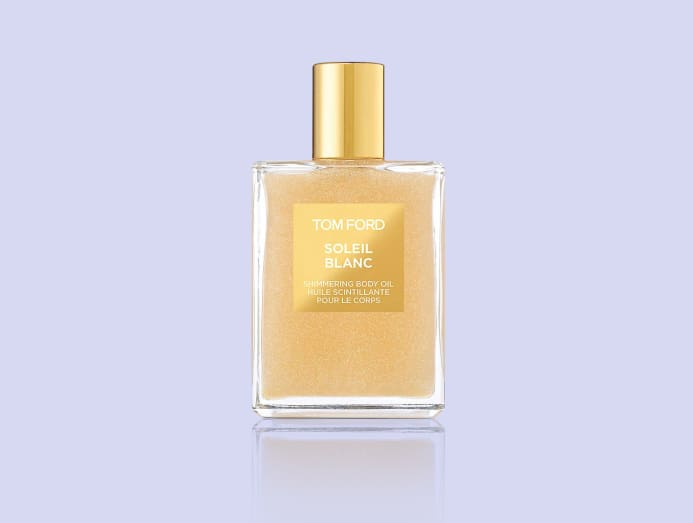 This works best as a confidence booster when you don't intend to sleep alone. Its lightweight formula feels soft to the touch, the shimmers of gold and platinum leaf add a sexy sheen to skin and that scent, that alluring floral sandalwood scent.
Available at Tom Ford counters islandwide.