Mothers and daughters share a relationship closer than we can ever imagine. We can relate to each other yet we may more likely challenge each other.
Findings in the Journal of Neuroscience attributes this to how the corticolimbic circuitry, which is responsible for regulating emotions, is more similar between mothers and daughters – compared to mothers and sons, for example. Perhaps it's also because our mums have experienced what we are going through, and often successfully overcome these situations or setbacks.
No matter what age or stage, mum remains our parent-teacher-friend-mentor-role model – Chantalle Ng, Chen Yixin and Tay Ying aren't shy about expressing their love and affection for their MediaCorp star-mums.
Related: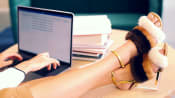 Life beyond sneakers: How to build a chic capsule shoe wardrobe for every occasion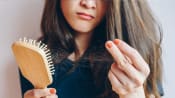 How to guard against hair loss: What you can do to keep your hair from thinning or delay its onset
With Mother's Day just round the corner on Sunday (May 8), it's your chance to further strengthen your bond with mum. Here are seven simple things you can do together.
BUILD SOMETHING TOGETHER: THE LEGO BOTANICAL COLLECTION – ORCHID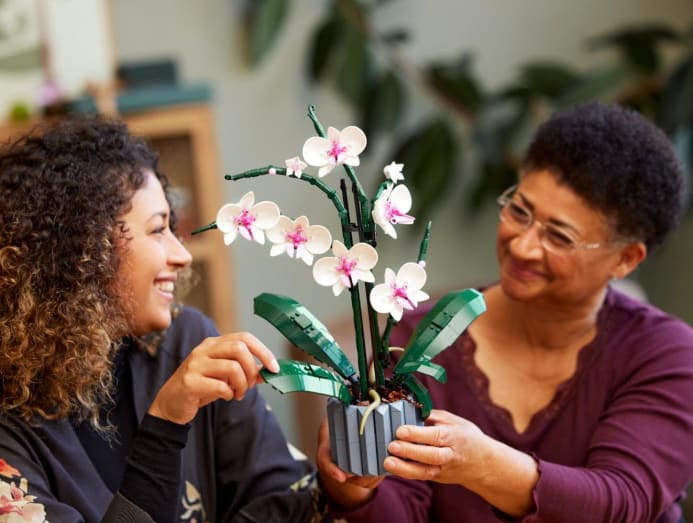 Is mum always gushing about her garden of greenies? She may just know best. Studies have shown that caring for indoor plants can increase focus as well as feelings of well-being and relaxation, hence improve blood pressure, heart rate and cortisol levels.
Alternatively, you can work on Lego's new Orchid set (S$79.90) from its Botanical Collection is passion project you and mum can build together. Creativity is the name of the game here but remember that collaboration – not competition – will win the day.  
It comprises more than 600 pieces, with which you can create six gorgeous flowers and two young blooms – complete with leaves, roots, bark mix and vase – and subsequently rebuild to suit various living spaces and reflect myriad moods. Oh, did we mention that no watering is required?
Available at the Lego Official Store on Lazada, Shopee and Amazon. 
GO ON A WORKSHOP: BYND ARTISAN LEATHER & PAPER EARRINGS WORKSHOP – JOY
When was the last time mum nagged you about saving – money, time, and even planet Earth? She's crazy-serious about zero waste and expects you to role-model it for her grand-kids too.
Bring mum to Bynd Artisan Leather & Paper Earrings Workshop – Joy (S$148 per person; S$10 off when you book for two), where you will use surplus materials from the homegrown bookbinder to craft a pair of beautiful earrings. These materials include fine-quality cow hide leather that has been processed through eco-friendly methods, as well as Forest Stewardship Council-certified paper. 
This 4-hour workshop is conducted by Adelle Hong from The Quilled Studio. 
Book here.
Related:
Renewing your passport? Style tips on how to take a great passport photo in a studio or on your phone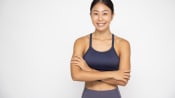 Your sports bra and leggings too tight or too loose? We need sportswear designed for Asian women
PAMPER EACH OTHER: NUFFIELD AYURVEDIC WELLNESS SHIRODHARA THERAPY
Allow mum to indulge in some self-care. Do it like the ancients with Ayurveda, the 5,000-year-old Indian healing approach that seeks to prevent or treat ailments by keeping body, mind and spirit in balance.
Shirodhara (Herbal Oil Forehead Pouring), for instance, targets the crown chakra, believed to be the spot where the soul enters the body at birth and leaves at death. Hence any treatment here will impact the entire body. Medicinal herb-infused oil is poured continuously onto the forehead, and allowed to run through the scalp and hair – which very quickly sends you into a state of bliss and tranquillity.    
Shirodhara officially opens in May and has an extensive menu of luxurious experiences comprising holistic therapies, detox programmes, well-being workshops and yoga sessions.
Book here.
CREATE EVERLASTING MEMORY: HIP SIONG PHOTO STUDIO PORTRAIT PHOTOGRAPHY 
Selfie-phobics look this way. Hip Xiong Photo Studio, with its nostalgic wood-panel walls and mid-century furniture, is the wormhole for digital selfie-weary folks yearning for the analogue past.       
Named after the Hokkien vernacular for "take photo", Hip Xiong specialises in wet plate photography to create vintage-style tintype images, which founder Ryan Lee describes as "Polaroids of the 1850s".
"Even through they are posed and staged, somehow, I feel the images show us exactly how the subjects in the photos wanted us to remember them," he's shared in an interview with CNA Lifestyle. "There was care and deliberation behind the production of each photo, with very little room for error. No such thing as digital printing and touch-ups back in those days."
A photo session with mum – sorry, no kids or pets please – lasts about an hour. Dress up like your favourite stars, or come as you are.   
Book here.
Related: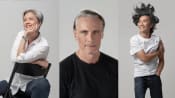 Charisma, confidence, platinum hair: Here's what it takes to be a model at 50 and above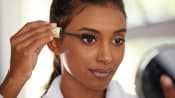 Smudge alert: 6 reasons your waterproof makeup isn't working and what you should do
UNLEASH ARTISTIC TALENTS: SPIN PAINT HOUSE  
Mum won't have to pick up after you at Spin Paint House. Here, artworks are created on a canvas mounted a spin table (yes, it really goes round and round!), with swinging pendulums and trapezes for extra effects.
No one needs to know how to draw a straight line properly – pick your colours and allow gravity and motion to help create a one-of-a-kind masterpiece. You can, however, set the spin table to varying speeds. After completion, leave to dry and collect it on another day.
Aprons and shoe covers are provided so you will stay clean for most of the session. Even if the paint does get on you (oops), know that it is child-safe, non-toxic, and does not release any yucky chemical odours. 
Book here.
SMELL NICE TOGETHER: MAISON 21G PERFUME CREATION WORKSHOP 
Unlike our senses of sight, hearing, taste and touch, which must pass through the thalamus before they are relayed to the cerebral cortex for interpretation, our smell travels directly to the olfactory bulb. As the last is connected to the amygdala and hippocampus, smell therefore triggers emotion and memory respectively instantly.
What's tricky is, due to genes and life experiences, smell signals are perceived differently among people. To understand the smells mum associates with positive and negative thoughts, pop her into Maison 21G's Perfume Creation Workshop.
Known as a bespoke perfumery, Maison 21G uses 33 solo scents to produce up to 800 different fragrances for its clients. Its formulations are 100 per cent preservative-free and 90 per cent biodegradable, its scents are freshly made on premises.
Guided by a scent designer, you and mum will learn about your scent personality, your favourite scent essences, and even try your hand at blending perfume. You'll get to keep and bring home your creations.   
Bookhere.
HEAD OUT TO SEA: 1D1N JUNK BOAT STAYCATION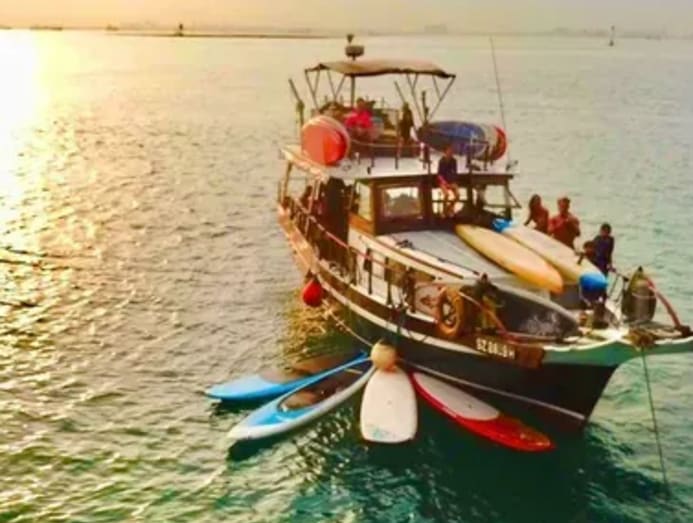 Has it been a while since you hung with the clan? Pack mum and the sibs and/or kids into the 1D1N Junk Boat Staycation by Island SUP, the team behind bespoke Stand-Up Paddle experiences to the Southern Islands of Singapore.   
The package includes overnight on a rustic Hong Kong-style junk boat, with two anchorage points at St John's and Lazarus islands for paddleboarding, swimming or hiking, followed by cookout and campfire under the stars. The cabin is good for up to five and equipped with air-conditioning.
You'll have to bring your own sun protection though. Consider Supergoop! Daily Dose Vitamin C + SPF40 Serum. Oil-free yet super-hydrating, this 2-in-1 skincare can brighten and prevent dark spot formation to keep you glowing throughout your time under the sun.
Book here.