The exhibition, titled The Lives Of Women: What Will Life Be Like For Women In Singapore In 2050?, aims to encourage visitors to think about the gender gap in Singapore and what they can do to help close it over the next 30 years, said the Singapore Council of Women's Organisations (SCWO) in a press release on Jan 17.
"The issues the exhibition touches on include the caregiving burden that many women have to shoulder, and the challenges women face at the workplace," said SCWO president Junie Foo.
"Many of our pioneering women had to overcome prejudices and other obstacles in order to achieve their dreams. They persevered, and in doing so they paved the way for future generations of women to be better able to realise their full potential," she added.
The exhibition is part of a three-part series organised by SCWO's Singapore Women's Hall of Fame initiative, which shines a spotlight on women's contributions and achievements throughout Singapore's history. 
RELATED: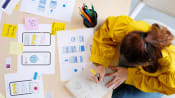 18 students make this year's Singapore 100 Women in Tech List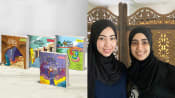 Singaporean mums win US award for English book series that teaches kids Arabic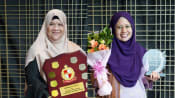 Meet the two inspiring mums who won this year's Exemplary Mother Award
The first exhibition in 2018 covered the lives of Singapore women before independence while the second, in 2019, explored life post-independence. 
This final instalment, which was postponed from 2020 because of the pandemic, highlights the issues and trends that will have an impact on Singapore women in the next 30 years. It runs from Tuesday (Jan 18) until Apr 1 this year.
Highlights of the exhibition include a message board and an "interactive" quiz where visitors can reflect on their life choices, write their vision of what life should look like for Singapore women in 2050, and be inspired by the lives of women in the Hall of Fame, including President Halimah Yacob and Singapore's pioneering artist Georgette Chen.
"We hope the exhibition will encourage people to continue to think and talk about these issues, and especially to think about what they can do as individuals to help shift mindsets about gender roles and to bring about the changes we need if women and men are truly to be equals in our society," said Foo. 
The Lives of Women exhibition opens Tuesday (Jan 18) at The Concourse @ the National Museum of Singapore, from 10am to 7pm daily. Admission is free. 
CNA Women is a new section on CNA Lifestyle that seeks to inform, empower and inspire the modern woman. If you have women-related news, issues and ideas to share with us, email CNAWomen [at] mediacorp.com.sg.