When actor Desmond Tan's backpack was stolen on a train in Italy last month, he initially wasn't going to share the incident on social media.
But, in hindsight, "I'm glad I did," he told CNA Lifestyle. Why? Because it was the holiday season, and he subsequently "bumped into many Singaporeans" who, like him, were vacationing in Europe.
"Some came up to me and thanked me, saying that because I shared what happened to me, they became more vigilant," the 36-year-old said.
He added, with a laugh: "I tell you, Singapore might be small, but Singaporeans are everywhere." Throughout his travels with his wife in Italy, the UK and the Netherlands, "I bumped into so many Singaporeans… I have to give thanks to our government for allowing us to start travelling so easily and early."
Tan shared that he was "quite shaken and affected" by losing his belongings – his laptop and cash were in the backpack – but his fellow countrymen "gave me a lot of encouragement," he said. "Some even asked, 'Do you need cash? I can give you some right now.' Imagine – we were strangers, but people were willing to help."
He's headed back to Europe on Wednesday (Jan 11), this time for work, so people currently on holiday there can say hello if they spot him.
"We are usually branded not very friendly, always distancing ourselves. In Singapore, we try to avoid eye contact," he mused. "But, actually, we Singaporeans are the shy and hidden kind of friendly – warm inside, cold outside!"
Tan's latest character, in the upcoming drama Strike Gold, is similar in that on the outside, he appears to be focused on appearances and material wealth. Strike Gold also stars Yvonne Lim, He Ying Ying, Jeffrey Xu, Edwin Goh and Jin Yin Ji.
Tan plays "a real estate agent" who "sticks out like a sore thumb in the neighbourhood because he dresses up to the nines every single day for work", but in fact, "his clothes are loaned to him by his friends and bosses". It's revealed that the character lost his parents at a young age – they died in a car crash because they were fighting about money – and that trauma has shaped his views on money.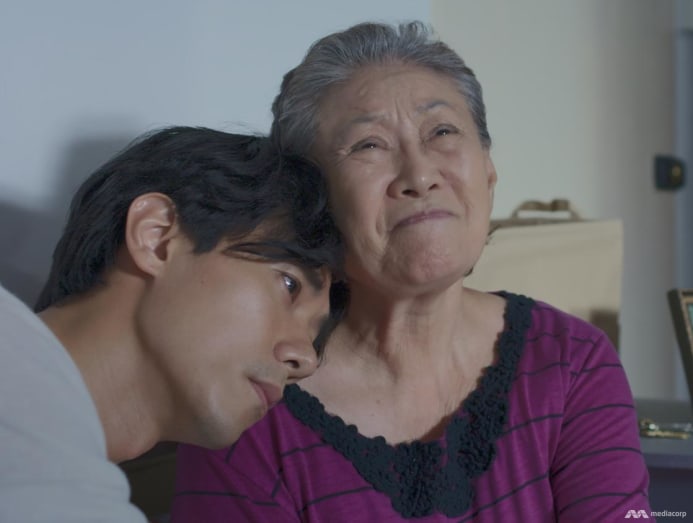 What's Tan's own relationship with money like?
"I work for passion and I like what I'm doing, and money comes by the way," he said. It's nice to have the means to take your family out for a good meal, for instance."
While he was in National Service, he shared, "I happened to buy a book by a local writer about being a self-made millionaire, and I remember setting goals: 'I want to be a millionaire by 27'."
Did he achieve it? "I think I just missed it by a bit," he chuckled.
On a darker note, "There was a time in my career in which I was chasing for more and better achievements; always going for more.
"Then, I realised that hurts the body, because it doesn't get to rest enough. And that includes the mind. You don't get to enjoy things as much.
"So, I think, understanding the balance between enjoying work and having a fair amount of money – to me, it's an art."
Catch Strike Gold starting Jan 16, on demand for free on meWATCH and at 9pm on Channel 8.
Related:
Travelling to Europe? Here are 9 pickpocket scams you should know and tips on how to avoid them