After 36 years in show business, Zheng Geping has announced that from Feb 1, he will no longer be a full-time artiste managed by Mediacorp's The Celebrity Agency (TCA).
The decision had been made "at the beginning of 2022 or even earlier", the 58-year-old Singaporean actor and producer told CNA Lifestyle, reminding us that he had dropped a hint at last year's Star Awards ceremony when he said the words, "We'll meet again on the road" in his All-time Favourite Artiste award acceptance speech.
"Only some people from the production side understood, and patted me on the back," he shared.
By July last year, he had tendered his resignation. And, "my family didn't know", he said, quipping, "It's my decision. It's not illegal!"
"I need space to empty my mind, think and refocus," he said, sharing that he was feeling like he had lost a bit of his "original" self and "what I want to do".
"At a certain stage in life, you start to feel – do you stay the same, or take action when it's not too late and you want to achieve something you haven't yet? I want to do something different, something that establishes me, and have my own space," he said.
He added, "If I keep going on, I fear becoming lost. I think many of my colleagues understand this feeling. As you get older, you give yourself excuses: 'I'll do it next year.' But, eventually, you'll be too old and won't have the stamina."
Given that his career has spanned three and a half decades, it's not surprising that he wants to take some time to focus on himself.
Born Zheng Guo Ping – it was in 1998 that he became known as Geping – he first signed his acting contract in 1987, and starred in popular dramas like On The Fringe, Air Force and Tofu Street.
In the early 90s, he met and married fellow actress Hong Huifang, witnessing their two children follow in their parents' footsteps and make their showbiz debut years later.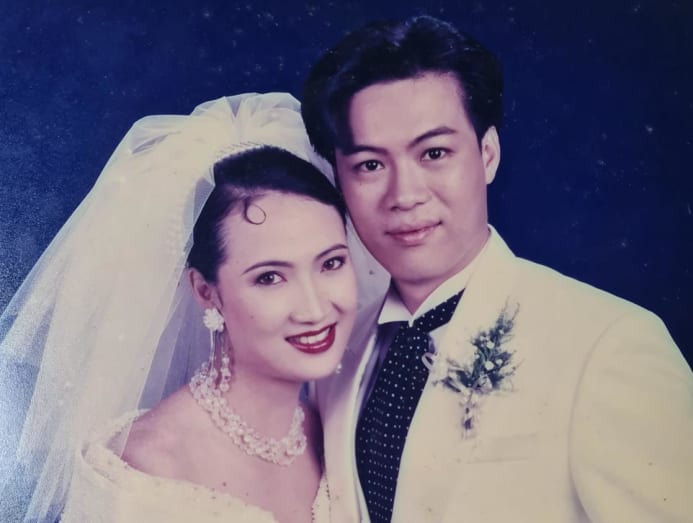 He picked up a Best Actor award in 2007 and 10 Top 10 Most Popular Male Artistes trophies at the annual Star Awards. And, in the last few years, he switched his focus to working behind the camera as a producer for television dramas like 2019's The Good Fight and How are You?, 2022's I Want To Be A Towkay and Soul Detective, and his own action movie, Deleted, which premiered last year.
Before he got into acting, Zheng worked for a short while at a French restaurant in a hotel, then found a calling as a police officer. "I did that for two and a half years and had a good arrest case record," he said. But when he was urged to sign on at the then-Singapore Broadcasting Centre (SBC), "I thought I'd try it out for two years, and then leave. I don't know how I got tricked into staying 36 years," he quipped.
Making the decision to leave was "very painful". "From SBC to Mediacorp – the TV station has been my second home. I have many colleagues and good friends here. The company has groomed me since I was a rookie. The gratitude is always there," he said.
When he switched to production work, "it was busier than acting. But I enjoyed it, and I enjoyed fighting the battle with my team. It was tiring, but I was happy. It's just that, at this stage, I feel I've given the best I have to offer."
Still, "I don't think I can leave this industry completely… it's a job I love," he said, sharing that he might go deeper into fitness – he published a how-to book called Star Fitness in 2013 and earned a degree in sports science during the height of the COVID-19 pandemic – and take up acting or producing projects if worthwhile opportunities present themselves.
But, for a while, at least, he plans to concentrate on "giving myself more space to focus on what I want to do next", taking "time to calm myself down". "There are many things I want to learn. Whether it's acting, producing or fitness, you can never learn enough. Those are schools you never graduate from."
One of the things he wants to study is meditation. "It's nothing to do with religion, it's just something I've been practising," he said. "Sometimes, I'm so tired, I fall asleep in five minutes! I'd prefer to get to 45 minutes. One must cultivate their own inner space every day, without communication, phone, work." It's also easy to fall into the habit of scrolling social media during lulls, and as a result, "miss out on communication with yourself".
In contrast, "when you can focus, you gain so much inner peace and clarity. And then, when you start work, it's different. You see things differently," he said. "I want to contribute more, so, I need to work on myself, and improve myself, so I can come back and do better."
Does that mean we'll see more of him again on screen in the near future? Well, probably not for two years or so, he mused.
He will continue to update fans on his activities via social media, though. "I will let them know I'm still alive and don't have dementia," he quipped. "They've supported me for so many years – I have a duty and responsibility to them. I don't post offhandedly – I think it's important to convey positive vibes."
In a statement, Ivy Low, head of TCA, paid tribute to Zheng's achievements, saying: "A household name, Geping has portrayed some of the most iconic characters onscreen… We would like to thank him for his creative contributions, both as an actor and a producer. While we will miss him greatly, we wish him all the best."
Related: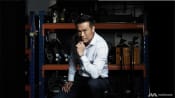 You're not young any more: Doctor tells 'hunkle' Zheng Geping to stop working out
Singapore actress Hong Huifang clinches her first Golden Horse Best Actress nomination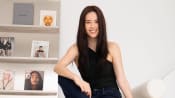 Tay Ying is now a Mediacorp artiste, joining celebrity parents Hong Huifang and Zheng Geping