Travel is good for the soul. Nothing has quite demonstrated this than the reopening of borders and the resumption of international travel that began last year.
But for Cindy Sirinya Bishop, United Nations Women Goodwill Ambassador to Asia and the Pacific and founder of the #DontTellMeHowToDress movement against gender based-violence and Christine Amour-Levar, founder of Women on a Mission and HER Planet Earth, two non-profit organisations established to support and empower women who have been subjected to violence and abuse, and those affected by climate change through expedition-led fundraising initiatives, this expression took on a whole new level of meaning – literally.
The pair were part of an all-female group of 80 women from 25 countries who set a world record for the longest women's rope team when they scaled the 4,164m tall Breithorn mountain in Switzerland last year.
Created to raise the profile of women in mountain and outdoor sports, the annual '100% Women Peak Challenge' is part of Switzerland Tourism's '100% Women' initiative launched in 2021, in partnership with the Swiss Mountain Guide Association, Swiss mountaineering brand Mammut, and the Swiss Alpine Club.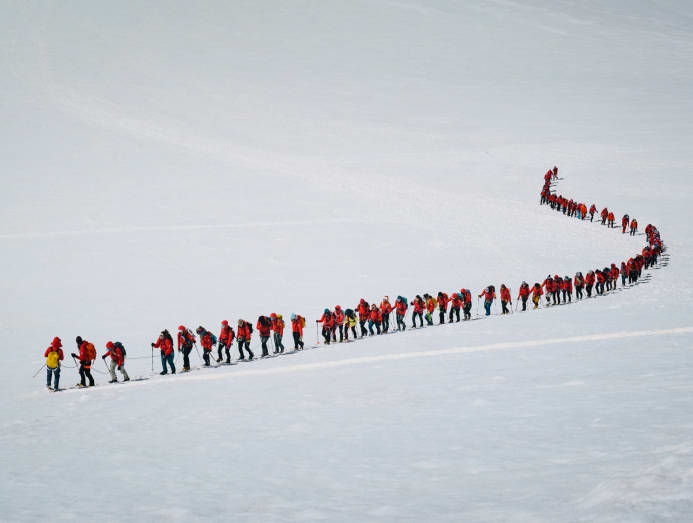 Read: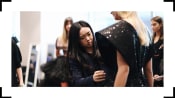 Meet the Indonesian designer dressing celebrities such as Taylor Swift, Khloe Kardashian and A-Mei
The 2022 edition comprised a diverse group of celebrities including Korean actress Lee Si-young, as well as journalists and women of influence from all over the world who were invited to participate, with the remaining spots open to the public. From over 800 applicants worldwide, only 10 women were hand-selected from all walks of life to be part of this history-making event. 
And, for the first time, women from Southeast Asia were represented in this challenge. Among them were Bishop and Amour-Levar.
"We want to show that women should be represented and visible in all areas, including mountain sports. That is an important part of the journey to a truly diverse and equal society," Bishop told CNA Luxury, when we caught up with the two women at the Swiss Club following their exciting alpine adventure last year.
STEPPING OUT OF HER COMFORT ZONE
Unlike seasoned adventurer Amour-Levar, Bishop had to first and foremost travel so far out of her comfort zone for this epic undertaking even before getting on the plane to Switzerland.
Read:
Singaporean brand Luzerne is a world leader in making tableware for clients such as Singapore Airlines, Daniel Boulud
"I don't do well in the cold; I can count on these three fingers as many times I've been in a country with snow. My usual travel outfit is a bikini," she joked.
The host of Asia's Next Top Model and Supermodel Me had never even seen crampons – a type of traction device attached to footwear for walking on snow and ice – in her life.
But it was the opportunity to finally travel again after being in lockdown for three years that prompted Bishop, who hails from Thailand and is currently based in Bangkok, to accept the challenge at a time when global borders had just begun to reopen.
"I've been to Switzerland before and toured the Alps, but I've never done anything like this. It was just a cool idea to set a world record with 79 other women – how can you say no to that?"
A CHALLENGING CLIMB
The women were originally scheduled to climb the Allalinhorn but due to inclement weather, this was swapped out with the Breithorn, another 4,000m peak also in the Pennine Alps located in the canton of Valais on the border between Switzerland and Italy.
Read:
There is no one way to be beautiful. That is why this CEO is disrupting the definition of beauty standards in the industry
According to Amour-Levar, the accompanying mountain guides had gone ahead to recce the climb conditions on the Allalinhorn, and as it had been unusually warm for that time of year, myriad crevices were exposed and one of the guides had actually fallen into it and was dangling dangerously on the rope.
So for the women's safety, the decision was made to attempt the world record on the Breithorn instead, which is said to be a more straightforward climb with a higher chance of success for such a large group with varying abilities and fitness levels, the majority of whom weren't professional climbers. 
"On mountains, you need to always be very attentive. You can't be lax, as anything can happen; someone can feel unwell, faint or have a [bad] reaction to the altitude; there could be a sudden change in weather; or crevasses could suddenly open in front of you. So it's a serious endeavor, even though we had a lot of fun doing it," said Amour-Levar, whose latest book, Wild Wisdom, is a compendium of life lessons gleaned from leading teams in some of the most inhospitable places in the world on the all-female expeditions organised by her two non-profit organisations. With the resort village of Saas-Fee as their base camp, and a glacier training session at nearby Längfluh under their belt, the group of women then attempted the ascent and summited the Breithorn, which means Broad Horn in English, in four hours.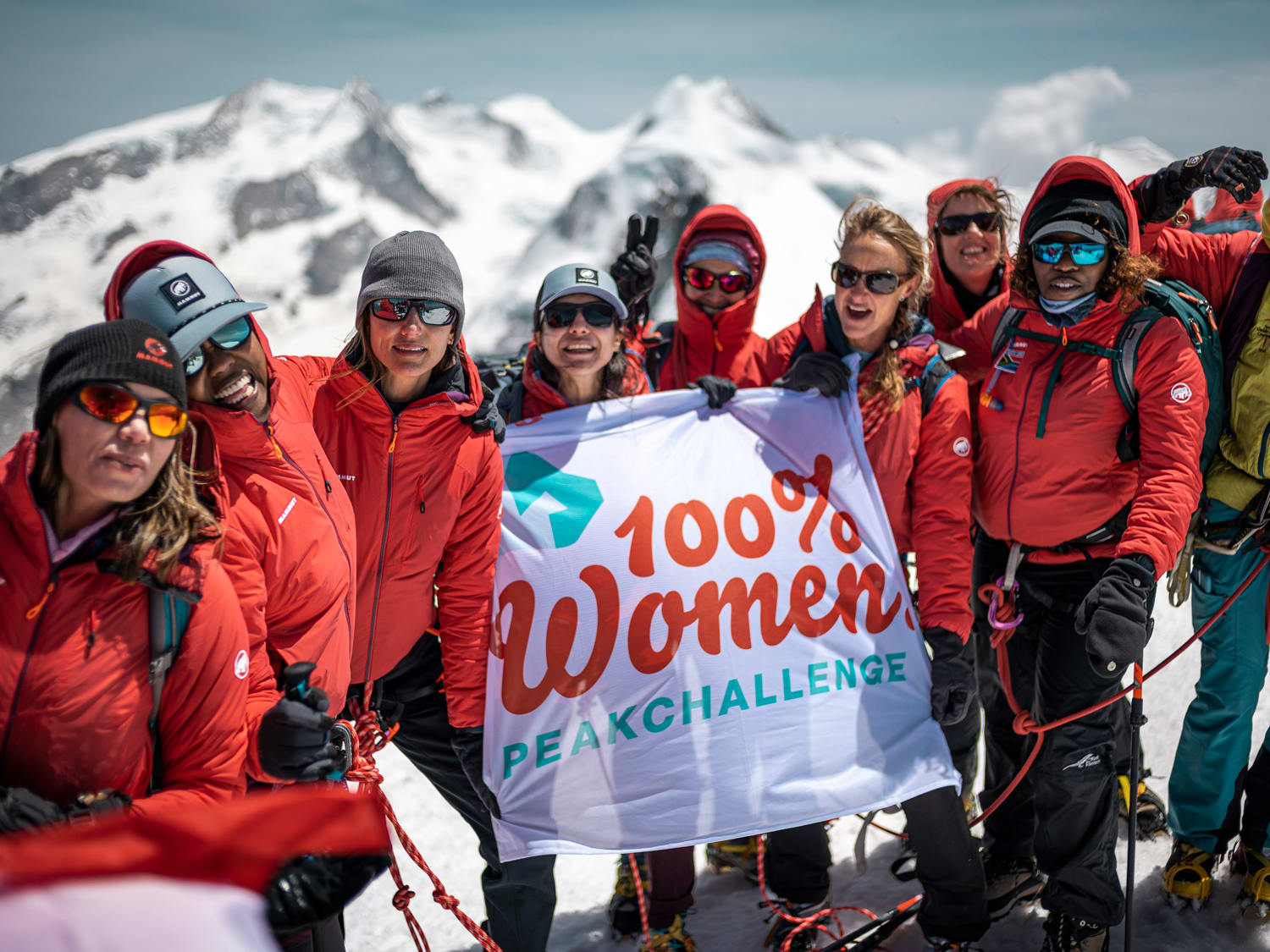 "I'm not going to lie, there were some tough moments and there were times I was like, 'What the hell am I doing here?'. It really tested my physical limits, and also my emotional and mental limits. But [I reminded myself to] just take that extra step, and you will make it," Bishop recalled.
Indeed, that four-hour trek was rife with a litany of challenges that the group of women had to band together to help one another overcome.
"We couldn't control the weather; we could only make sure that people were mentally, physically and emotionally prepared," Amour-Levar explained. And it was the strong sense of sisterhood the group had cultivated that pushed them through to the finish line.
"We learnt lessons along the way," said Bishop. "Some women had to sit down [and rest], and you could see the rope teams ahead checking on, and cheering everyone on. It just solidifies [the fact that] there's power when women get together. No matter how big or small, we were able to overcome those challenges."
"One of the most beautiful gifts of this experience for me," said Amour-Levar, "was discovering the talent and the passion to push for female empowerment. There was such a strong sense of sisterhood on such a large scale."
REACHING THE TOP
A feat this Herculean certainly lends itself to inspirational moments of which the women experienced a bounty on this journey. "The moment we summited was absolutely incredible," Bishop recounted. "This was one of the highlights of my life. It feels surreal; like, did we even do that? Everybody took back that sense of accomplishment, a sense of pride in themselves, and there's that resilience that we all experienced, too."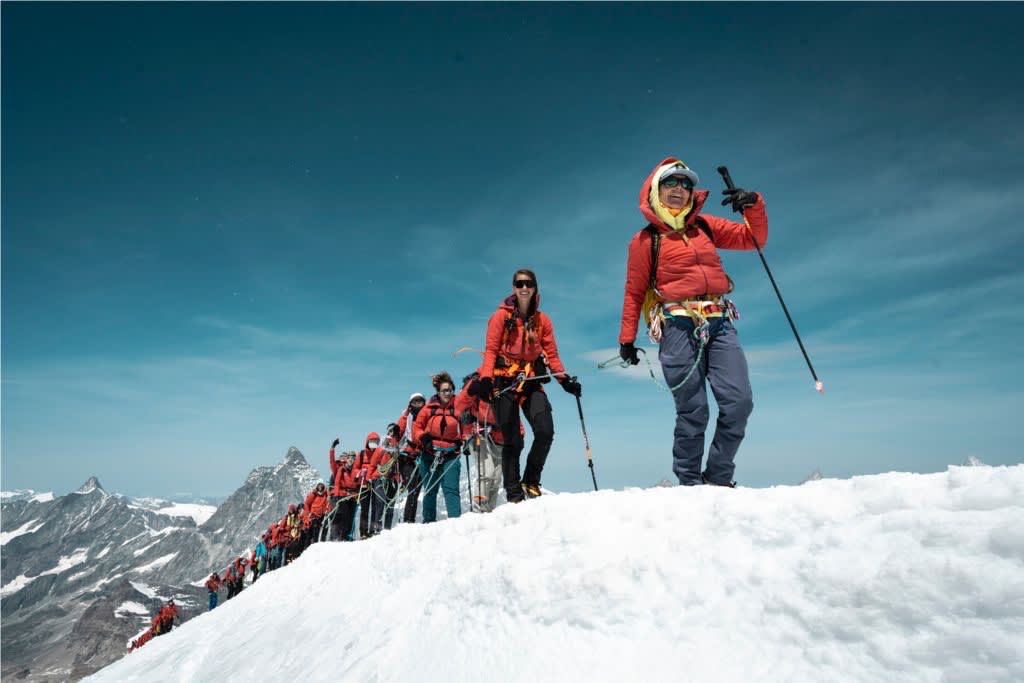 "We had so many incredible women including one from Iran, who not only conquers 8,000m peaks in her day job but also has to overcome the pushback from her fellow countrymen who believe women shouldn't be on mountains, let alone be guides," she added, referring to Iranian mountaineer Mina Ghorbani, who battles fierce stigma and gender stereotypes in this male-dominated sport back home.
At the summit, the women called home to share their achievements with their families.
"It's really important for my children to see mummy doing something fulfilling," Bishop said.
And she has a special message for women, in particular: "We all know that travel is good for the soul. And in this case, we want to put a little bit of emphasis on how it's good for a woman's soul.
"No matter what age you are, no matter where you are in life, even if you've had a family and had kids; actually, especially after you've had kids, go and do something like this for yourself, by yourself. It really does rekindle a sense of who you are, your purpose, your worth. It reminds you of what you love, and you will come back better for it. Your cup is full, and everyone in your life will benefit because you are now renewed and rejuvenated."
Read: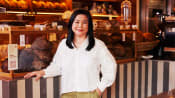 The Soup Spoon co-founder Anna Lim on overcoming business setbacks to create a thriving restaurant chain
Meet the former venture capitalist turned girl boss of her own non-alcoholic drink start-up