Fine watchmaking is, by nature, rather poetic. Powered by nothing more than some carefully placed springs and gears and held together by a passion for anachronism, mechanical watches are a love story to the old ways. And no brand embraces these themes of poetry and love with greater enthusiasm than Van Cleef & Arpels.
From Feb 12 to Feb 20 at Sands Expo, the jeweller and watchmaker showcased its cherished universe of ballerinas, fairies, nature and astronomy through A Journey Through the Poetry of Time, an exhibition of patrimonial and contemporary timepieces and high jewellery.
As the pandemic rages on, gazing into the maison's glittery, dreamlike world would serve as a welcome distraction, but its president of Asia Pacific, Nicolas Luchsinger, has dropped in to remind us that timelessness is the real driving force behind recent luxury spending. Read on for more of his insights.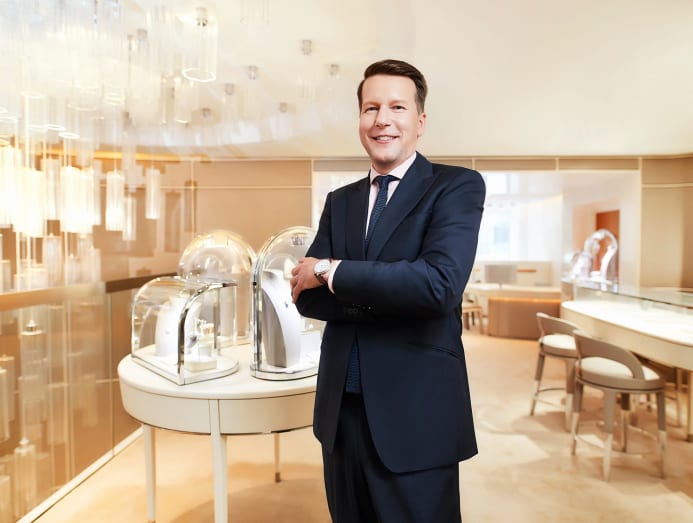 Related: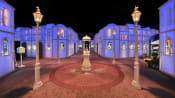 This Paris-themed exhibition at MBS has Instagram-worthy spots and million-dollar jewels
What are some of the ways the pandemic has affected your business?
The pandemic hasn't changed so much the way people perceive luxury; it has changed the way people buy luxury. Now that people aren't able to travel, they are starting to do their shopping locally, and they are realising that buying luxury in their own city is quite a nice experience.
Because if you go to Florence, Rome or Paris, very often you have to queue in front of the stores and you are served very quickly. This is frustrating for us, too, because it is not the experience we want to give our clients, but we don't have much of a choice because the crowds are too big.
But buying in your own city is a completely different experience – the sales representatives can take the time to tell the story of the maison, offer them drinks, show them the collection. I think this contact is very important because it is the sales team that can take care of your after-sales service, introduce you to new collections, or call you up if there's a limited edition piece in town. And I don't think this trend will change even after travel opens up again. People will remain faithful to the stores that have helped them.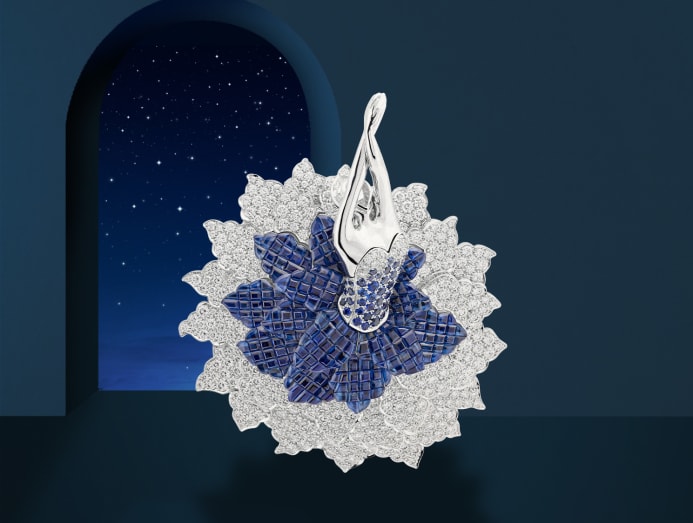 Related: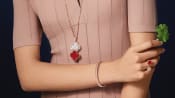 Asians are spending big on branded jewellery, benefitting mega-brands
Are customers also buying more, as a result?
The budget has shifted, yes. The money people used to spend on travel is now going to luxury. And I think Asian clients have been spending a little bit more on luxury than their European counterparts. I'm also always impressed by how young the luxury consumers are in Asia. People in their 30s here are spending on important pieces, like €120,000 (S$180,000) watches, but in the US, such clients will be in their 50s to 70s.
What accounts for the gap between Asian, European and American customers?
I think perhaps the Asian buyer is more confident. There are a lot of self-made men and women here who make a lot of money from a young age. There are many of them in the US too, but they're mostly from the tech sector and they are not so interested in luxury at this age. They're still happy to be in their hoodies. They will come around, but we will have to wait another 10 or 15 years. (Laughs)
Related: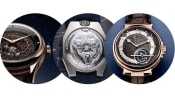 A planetarium on the wrist: What's the point of pointless watch complications?
What about spending patterns? Are different markets buying different things?
Americans are more comfortable wearing big pieces of jewellery, while Asians prefer something very sophisticated, but not so heavy. Asian clients also like our watches very much, and there are a lot of collectors here. It's why we decided to hold the exhibition in Singapore – it is the capital of watch collecting in Asia. The Pont des Amoureux watch is one of our bestsellers here.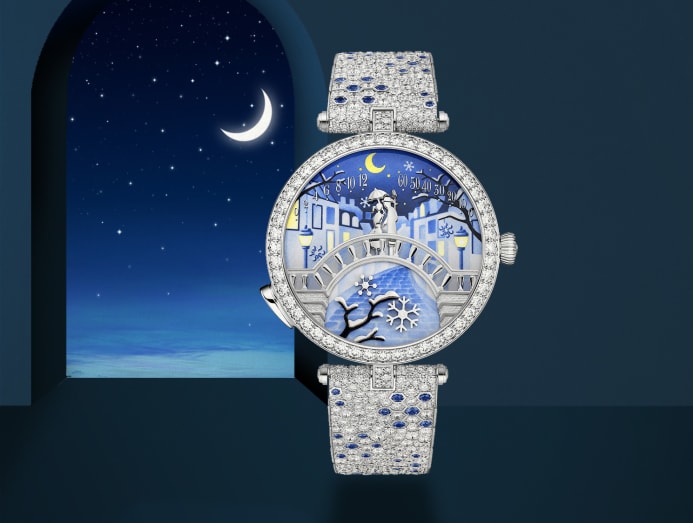 And now the Pont des Amoureaux has animation on-demand.
Yes, with the push of a button you can see the lovers meet and kiss on the bridge. We made this change because our clients are very impatient. One of our first poetic complications was the Lady Arpels La Centenaire, launched in 2006 for the brand's 100th anniversary. The dial would change over the course of a year to depict the changing seasons. But they didn't want to wait a whole year just to see that happen, and they didn't want to see the lovers meet only at midnight.
In this industry, ladies' watches are often just miniature versions of men's watches. They are not very original because all they do is make them small and add a few diamonds and a quartz movement. But what we want to do is tell a story, so we developed this incredible movement.
Related: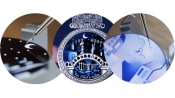 Sealed with a kiss: The iconic watch collection with a romantic love story to tell
Do you have advice for enthusiasts looking to invest in jewellery?
First, you have to love the piece. Never buy something only thinking that it will make a good investment. Don't leave it sitting in a safe. Buy it because you enjoy wearing it, buy it with your heart. Then, buy a signed piece [where the name of the house or maker is engraved on the jewellery] because these are always a good long-term investment as they always hold their value.
A signature piece of a maison is also a good way to start a collection. For Van Cleef & Arpels, that would be a Zip necklace or a ballerina clip. I would also advise choosing something that uses our Mystery Setting, as the technique is just incredible.
What were some of your favourite highlights from A Journey Through the Poetry of Time?
The bejewelled versions of the Pont des Amoureaux, the La Centenaire, the Ballerine Enchante and the Ballerines Musicales. These are breathtaking. Our clients are people who like to dream, who love nature and art. So our pieces will bring you to a different dimension and connect you to a fantasy world.