Lifestyle event Artbox is back in Singapore after a three-year hiatus and will take place over two consecutive weekends – Feb 24 to 26 and Mar 3 to 5 from 12pm to 11pm. The event is Singapore's version of the famed Bangkok creative night market.
For the first time, the event will be held indoors in air-conditioned comfort at Singapore Expo Hall 6, which will hold more than 20 of the distinctive shipping containers reminiscent of the event's Thai origins in its 9,822 sq m space. 
The event also includes a new attraction called the Beam of Pain.
Here's what you can expect.
ART AND MUSIC
The event will feature art installations from JELILO artist Lester Lim and tokidoki, brands which are collaborating with Artbox.
At the heart of the exhibition hall, you'll find a three-level structure comprising octagon-shaped containers stacked vertically with projection mapping by visual artist Aundraj Jude and motion designer Reynard Adrianto.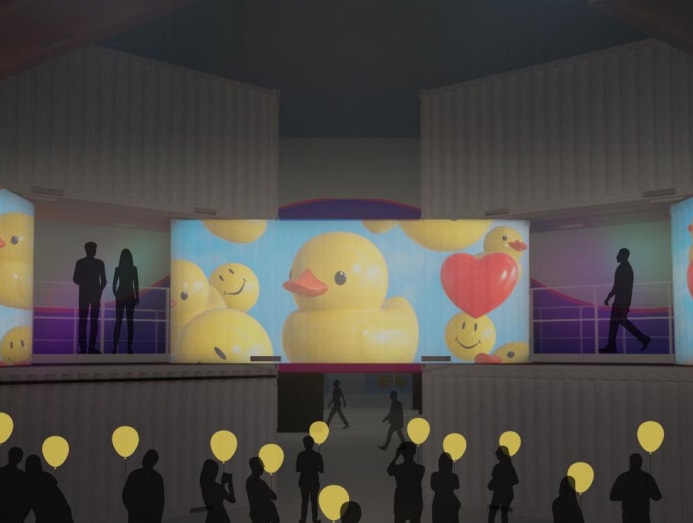 As for music, there will be performances from artistes from Cross Ratio Entertainment, such as Tay Kewei, Derrick Hoh, Alfred Sim, Akeem Jahat and Calvert Tay. Also making an appearance is Zin from The Voice Thailand Season 8.
SHOPPING AND FOOD
There will be close to 300 booths at the event, featuring vendors who are both new and familiar from Singapore, Thailand, Malaysia and Taiwan.
A highlight is Michelin Bib Gourmand Bangkok eatery Tang Jai Yang, which will be selling its signature Cantonese-style barbecue pork for the first time in Singapore. 
Fashion, fragrances, jewellery, homewares and artisan crafts will be on sale, including exclusive JELILO and tokidoki merchandise in a collaboration with Artbox.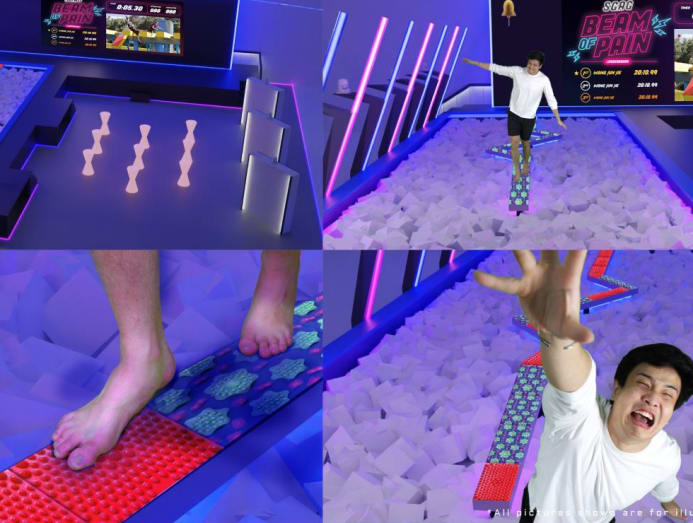 AND… THE BEAM OF PAIN
And now for something a little different. Organised by Invade and comedy content producers SGAG, this year's event will include challenges and activities designed to bring out everyone's inner mischief.
Case in point: The Beam of Pain. The mini obstacle course features a 15m balancing beam lined with acupuncture mats. The fastest and bravest challenger to conquer this will win S$888.
More money can be yours if you triumph in the National Shake Leg Championship or the National Paper Toss Championship. 
There's also an opportunity to meet your favourite SGAG cast members as well as TikTok creators. 
Artbox takes place over two weekends on Feb 24 to 26 and Mar 3 to 5 from 12pm to 11pm at Singapore Expo Hall 6. General admission single tickets are from S$5 on weekdays and S$6 on weekends per person. A season pass for entry for all six days is available for S$33 per person with priority entry. For more information, visit https://www.artbox.sg/.