Twice a year, in winter and summer, menswear nerds turn their hungry eyes to Florence, for Pitti Uomo. It is nominally a trade show, but what really matters is not what goes on at shows or in the exhibition halls, but what attendees wear on the street.
I should note, in order to make my editors feel appropriately guilty, that I've never been to Pitti. Like most of the unwashed, I visit only through Instagram feeds and magazine websites. This way, at least, I don't have to obsess about what to wear when venturing out for an espresso.
The photos from this year's event show that a relaxed classicism has taken hold in men's style. Pitti is always a safe haven for traditional menswear, but on the street, at least, it feels like less of a separate category now. And the dreaded old-timey approach to tailoring — newsboy caps, twee waistcoats, dapperness generally — is, thankfully, in clear decline.
Instead, tailored clothes are now combined promiscuously with what has come to be known, idiotically, as streetwear. (As opposed to what? Officewear? Do we put on streetwear for the commute to work, and then change?)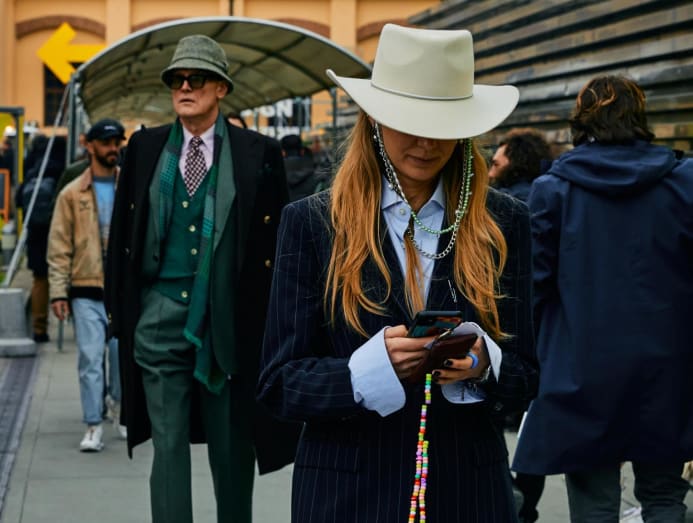 Proper jackets and trousers were much to be seen, and traditional cloths such as bold glencheck and herringbone. These were mixed with denim, camo, patchwork knits, leather, plaid flannel, whatever. There was even a good showing for — can I believe my eyes? — neckties.
Most of this stuff was worn in layers, often with jackets and jumpers of conspicuously different lengths on top of one another, and all very baggy. The result is that a lot of men were reminiscent of heaps of unfolded laundry.
These heaps can look surprisingly good, though, when the laundry itself is attractive. It reminds me of the famous scene in The Great Gatsby where Daisy Buchanan makes a great pile of Gatsby's shirts on a table — "stripes and scrolls and plaids in coral and apple-green and lavender and faint orange" — and then bursts into tears: "It makes me sad because I've never seen such — such beautiful shirts before," she says.
Classic shoes were much in evidence, again often worn in combination with casual styles. People wear tassel loafers again, which I would not have predicted (or wished for). Work boots were more common than in previous years, and trainers, although still common, happily less so. Again, the smell of traditionalism, cut with willingness to mix it up, was evident.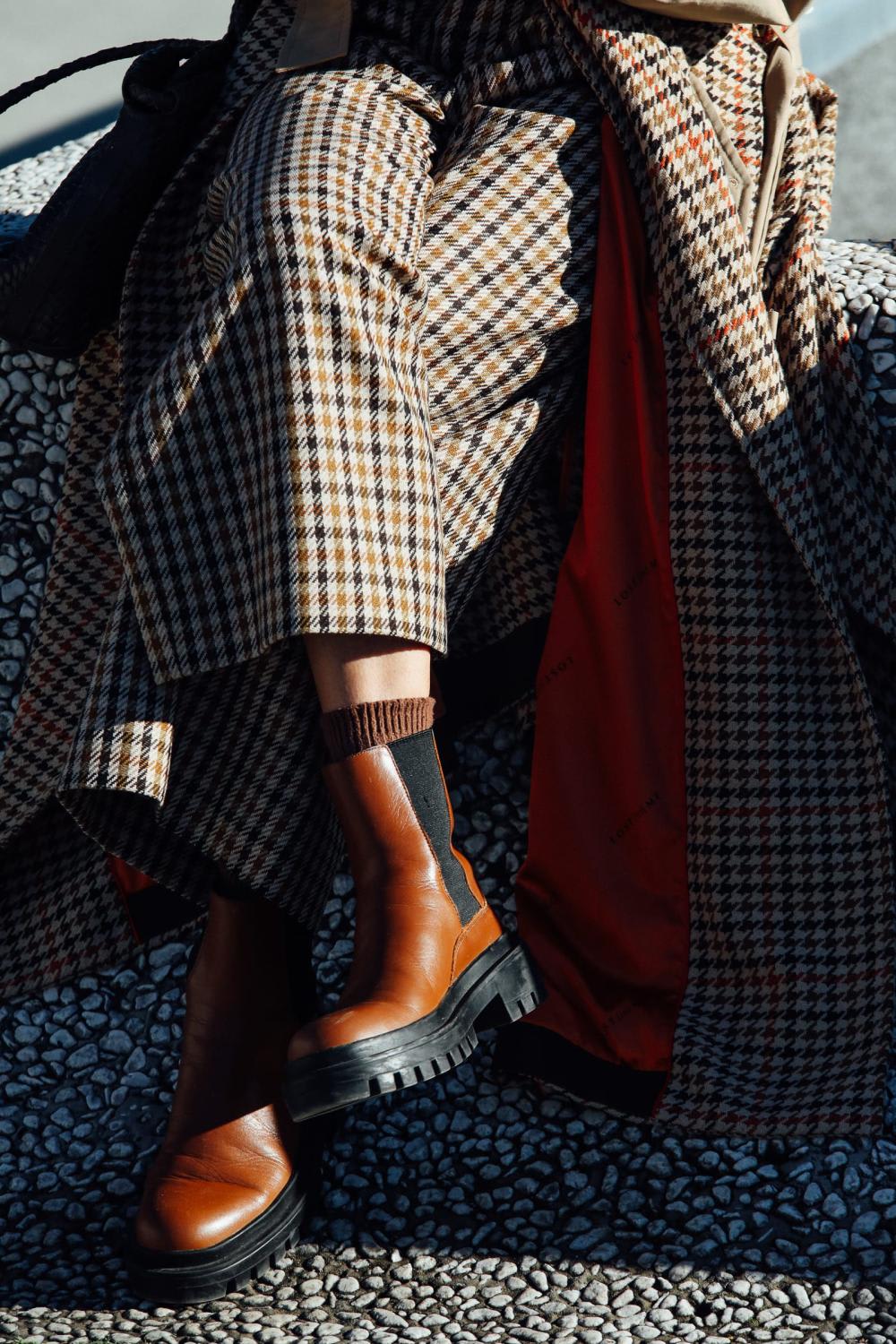 There were only a few trends to deplore. Long overcoats, often worn open and flapping like a cape, are popular. But there is only one man who looks good in long, flowing clothes, and André Leon Talley is dead, to my lasting regret. Grandiosity turns out to be very hard to pull off.
Next, on behalf of slobs and cheapskates worldwide, I wish for a quick end to the resurgence of white and cream-coloured trousers. The return of white jeans was bad enough. Perhaps fashion people don't eat, or don't spill? Those of us who do both can't be off to the dry cleaner after every meal, given what dry cleaners charge these days.
In general, though, the picture is heartening: Good stuff from the past freely combined with good stuff from today. The exception, alas, is colour. Black and grey, tan, brown and rust seem to be the favoured palettes. Blue is present, mostly in the form of denim, but that's about it. Flipping through photos, one waits for Gatsby-like greens, pinks, yellows or purples to appear. They hardly do, and when they do, it tends to be on a female attendee.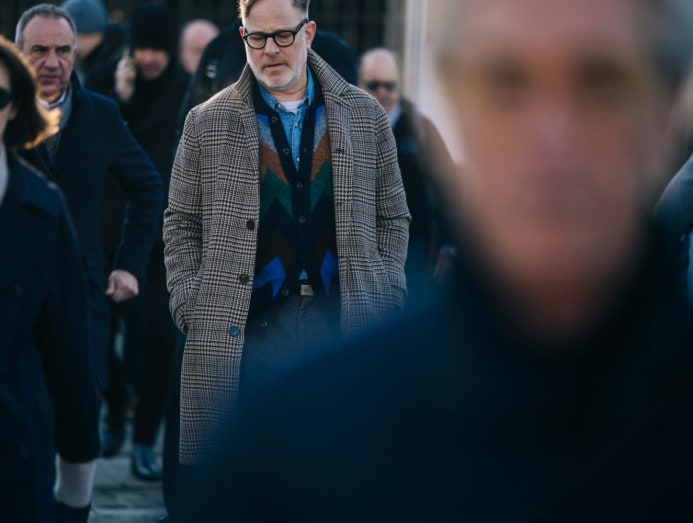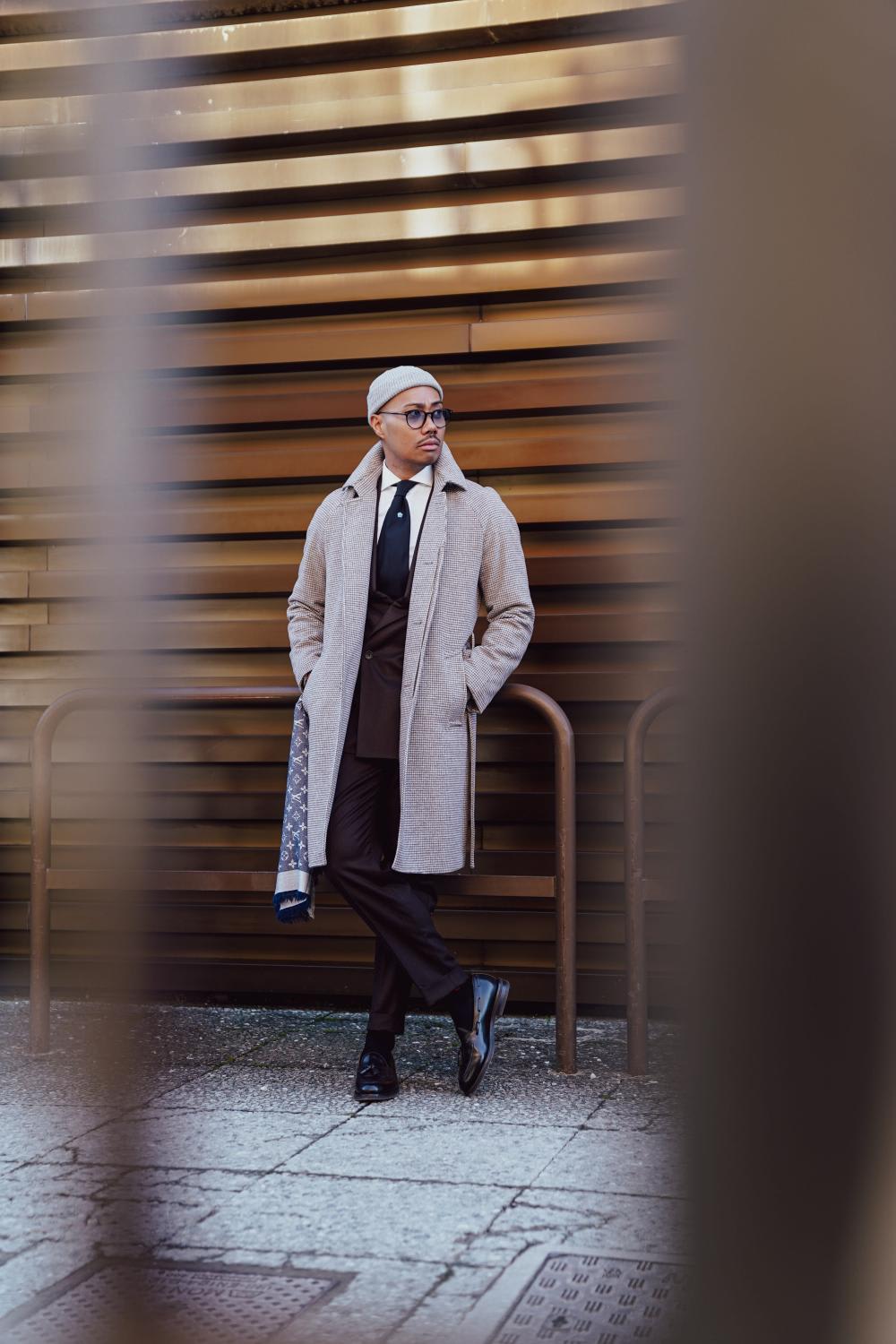 This makes sense from a practical point of view. Browns, blues and greys all go together and you can build a flexible wardrobe that way. A green suit, on the other hand, is a big hit until your colleagues get sick of seeing it. Still, there is something a bit dispiriting about the rise of muted tones. Clothes need to be cool, and they need to be fun. The former seems to be outweighing the latter at the moment. Perhaps this is the flip side of the traditionalism I otherwise applaud. What it says about the collective psyche of the well-dressed classes I will leave to more astute psychologists than myself.
There is one exception, I am happy to report: Bright PPE orange, a longtime favourite of mine, only seems to get more popular. Unexpectedly, it is a colour that goes with almost everything. It is memorable, cheerful, and doesn't take itself too seriously. I'm glad to see its ascent; I just wish it wasn't alone.
Robert Armstrong © 2023 The Financial Times