Cortina Watch is celebrating its 50th anniversary this year and to commemorate the occasion, the watch retailer is partnering with Chopard for an exhibition of some of its finest timepieces.  
Held at the atrium of Paragon shopping centre on Orchard Road until Mar 13, the ongoing Happy Sport – Tale Of An Icon exhibition takes guests through Cortina Watch's longtime partnership with Chopard.
Guests can also dive deep into the history of the iconic Happy Sport timepiece as they walk through the exhibition's six rooms, or chapters as they are called. Each chapter showcases how the collection honours the free spirit of the modern woman.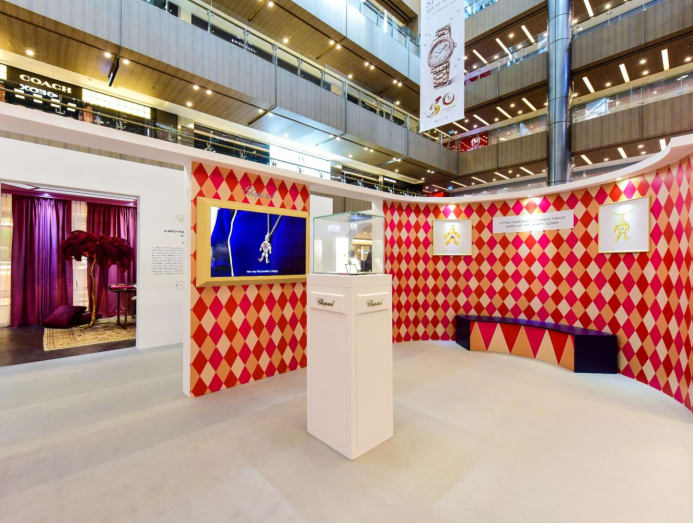 The exhibition ends with a showcase of two limited edition timepieces that celebrate the three-decade union of Cortina Watch and Chopard.
Produced in a limited edition of 50 pieces, the Happy Hearts Cortina 50th Anniversary timepiece comes in a 36mm stainless steel case and fitted with red alligator leather straps. This watch features a white dial with six "dancing elements" of five diamonds and a red heart. While the diamonds depict five decades of Cortina Watch, the red heart symbolises its continued efforts to give back to the community.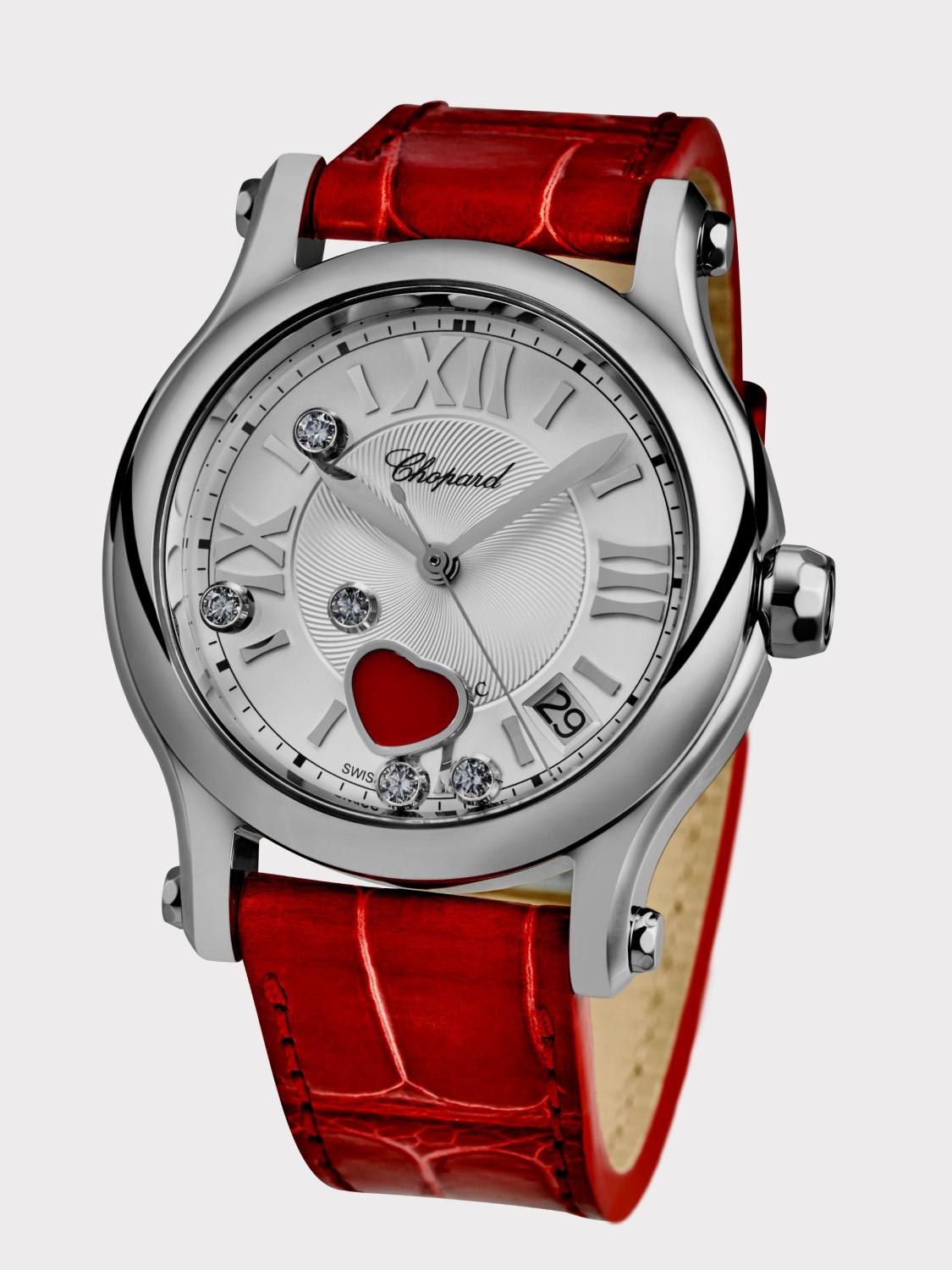 Proceeds from the sale of this special edition will be donated to the Singapore Heart Foundation (SHF). The Happy Hearts Cortina 50th Anniversary timepiece also features an exhibition caseback with a special "Cortina Watch 50th Anniversary Since 1972" inscription, together with a heart-shaped symbol, the logo of the SHF.
The Happy Moon Cortina 50th Anniversary collection is made in three variations of blue aventurine, green aventurine and red mother-of-pearl dials, and paired with 18-carat ethical gold. It features the moonphase display, a favourite complication among Cortina Watch's female clientele. Only five pieces will be made for each dial variation. This special edition of Happy Moon also comes with an exhibition caseback stamped with "Cortina Watch 50th Anniversary Since 1972".
The Happy Hearts and Happy Moon Cortina 50th Anniversary limited edition timepieces will retail exclusively at Cortina Watch boutiques. 
Meanwhile, the exhibition will be accessible to the public from 11am to 8pm daily with pre-registration available here. Alternatively, visitors can also walk-in during exhibiting hours.
Related: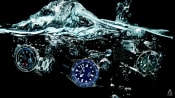 Take a deep dive: Here are the best diving watches for men this season