If you're a huge fan of the hit manga and anime, Attack On Titan, get yourself to the ArtScience Museum from Feb 19 to experience the series in a whole new way.
Attack On Titan: The Exhibition will take place from then till Jul 3 in its Southeast Asia premiere.
The exhibition coincides with the anime's The Final Season Part 2, which is currently screening on Netflix.
Visitors to the exhibition can look forward to 180 pieces of artwork, including early concept drawings and storyboards by creator Hajime Isayama himself, from the time of the manga's earliest days to the present.
And consider yourselves lucky Singapore fans as the exhibition will also showcase new pieces that have not been displayed anywhere else in the world.
Visitors can either choose to travel through the exhibition as someone born inside or outside the walls, and paths will diverge as opposing factions emerge in respective aspects of the battle, before eventually converging. You can also get up close to iconic characters like Eren, Mikasa, Armin, Levi, Reiner and Erwin.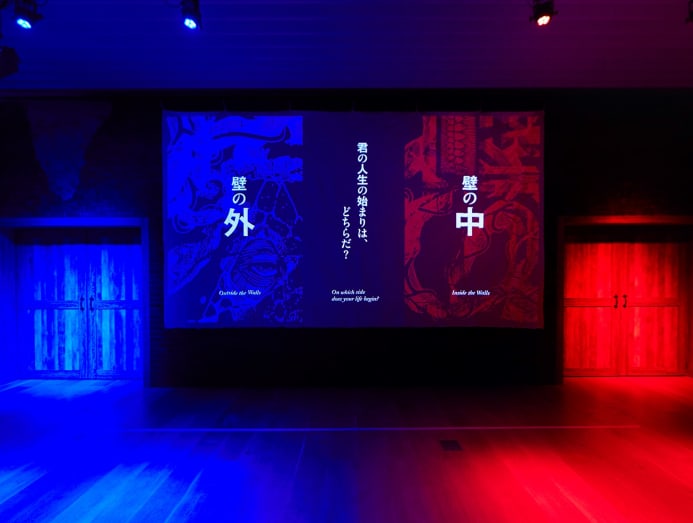 Another highlight is the Great Titan Theatre, where visitors will be able to witness an epic battle sequence across a 10m wide screen. 
The exhibition will also include an interview with Isayama as he reflects on the manga and the decade he spent creating it.
"With Attack On Titan: The Exhibition, our visitors will encounter the creative vision behind one of the world's most successful manga stories, seeing why the series has gained such international acclaim for its compelling characters, complex themes and technical artistry," said Honor Harger, Vice President of Attractions, Marina Bay Sands. "Stories such as Attack On Titanprovide many of us with a sense of escapism, but they can also remind us of our humanity and courage when facing difficult circumstances,"
Isayama's dark dystopian series began as a manga in 2009 and was premised around a world in which humans, on the brink of extinction, hide behind colossal walls to protect themselves from man-eating humanoids, known as Titans. 
Attack On Titan: The Exhibition runs from Feb 19 to Jul 3. Tickets go on sale on Jan 20 and prices range from S$14 to S$21. Head here for more information.