It was a Senegalese greeting that started it all. "Salam Alaikum Africa!", local singer Obree Daman sang out, leading a troupe of dancers from the Ecole des Sables, who put up a joyous performance. And then, the models took to the runway to reveal look after look from Chanel's latest Metiers d'art collection.
It was a monumental moment for the French fashion house as it made its runway debut in Africa. In choosing to unveil its latest Metiers d'art collection in Dakar, Senegal, Chanel became the first European luxury brand to hold a fashion show in Sub-Saharan Africa.
The show, which took place on Dec 6 and revealed online on Dec 8, was part of a three-day programme of cultural events held in the capital city of Senegal.
"The choice of Dakar to present the Chanel 2022/23 Metiers d'art collection on Dec 6 is the result of meetings three years ago with friends of the house who have lived there, who are carrying out artistic projects there, who are planning to do so, or who are simply interested in its creative effervescence," the house said.
Held in the former Palais de Justice, the show drew a high-profile guest list of celebrities such as Pharrell Williams, Naomi Campbell, Nile Rodgers, Whitney Peak and Princess Caroline of Monaco. Yes, the focus was on the runway collection but guests stole the show with style statements of their own.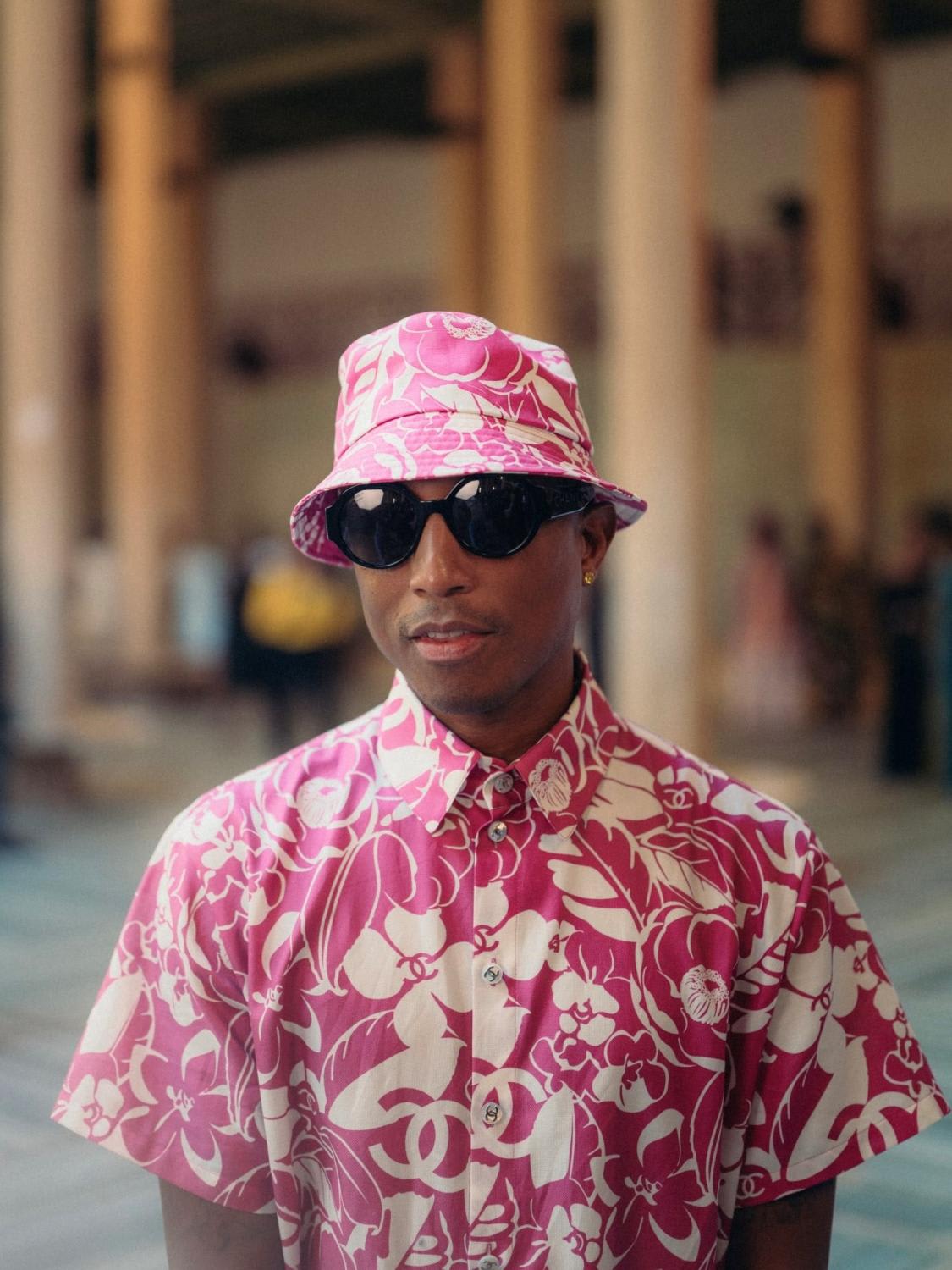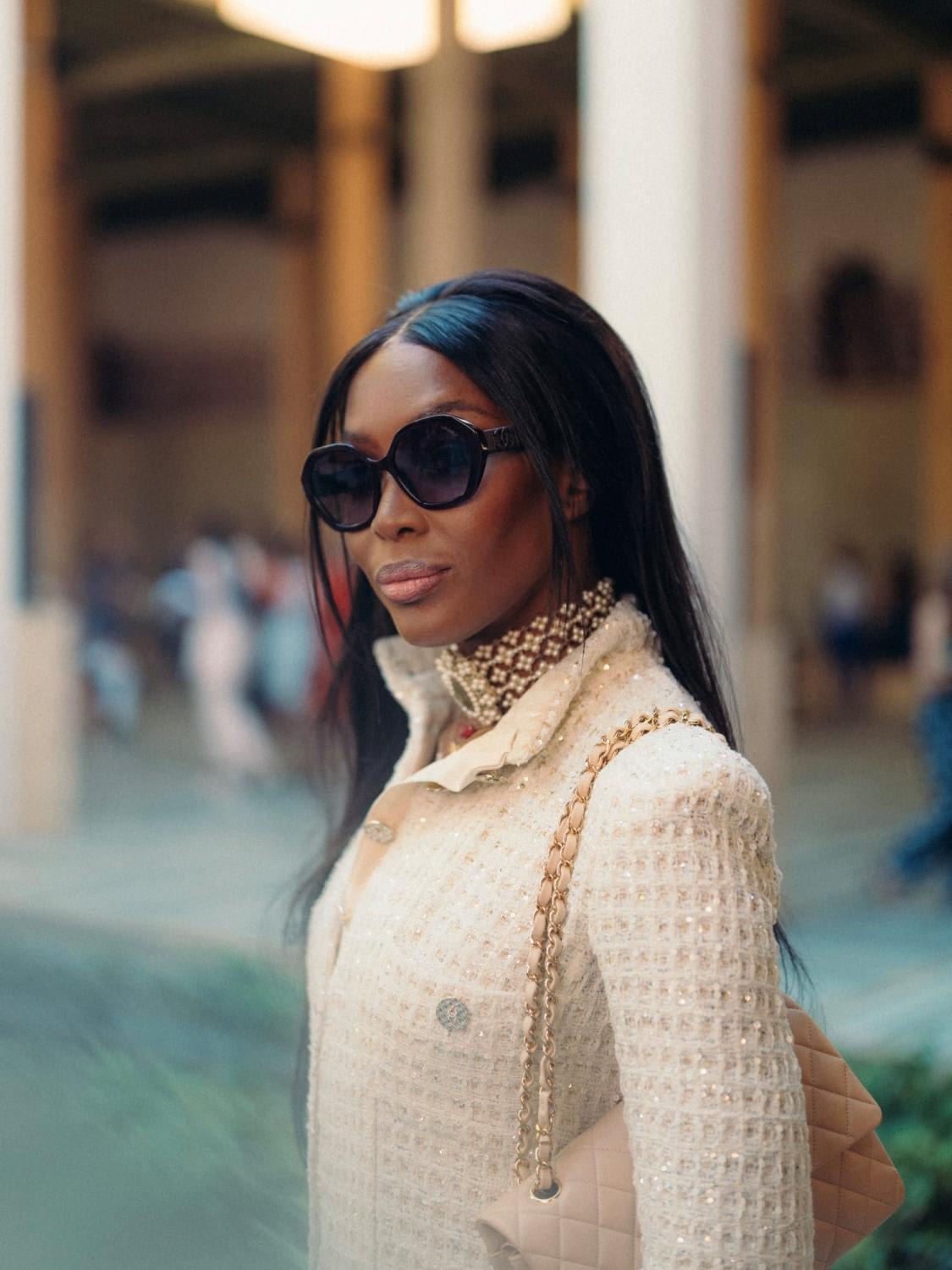 According to the show notes, the collection was inspired by the spirit of the '70s. Seen on the runway were tweed jackets worn over geometric accessories, long, fitted coats decorated with intricate embroideries and sparkling sequins, bohemian style white lace dresses, flared tweed trousers, oversized, colourful sweatshirts with flower motifs, and platform shoes.
Head-turning accessories included layered necklaces, chain belts, sequinned clutches, a mini version of the latest Chanel 22 IT bag, and ombre classic flaps in red, yellow and orange hues.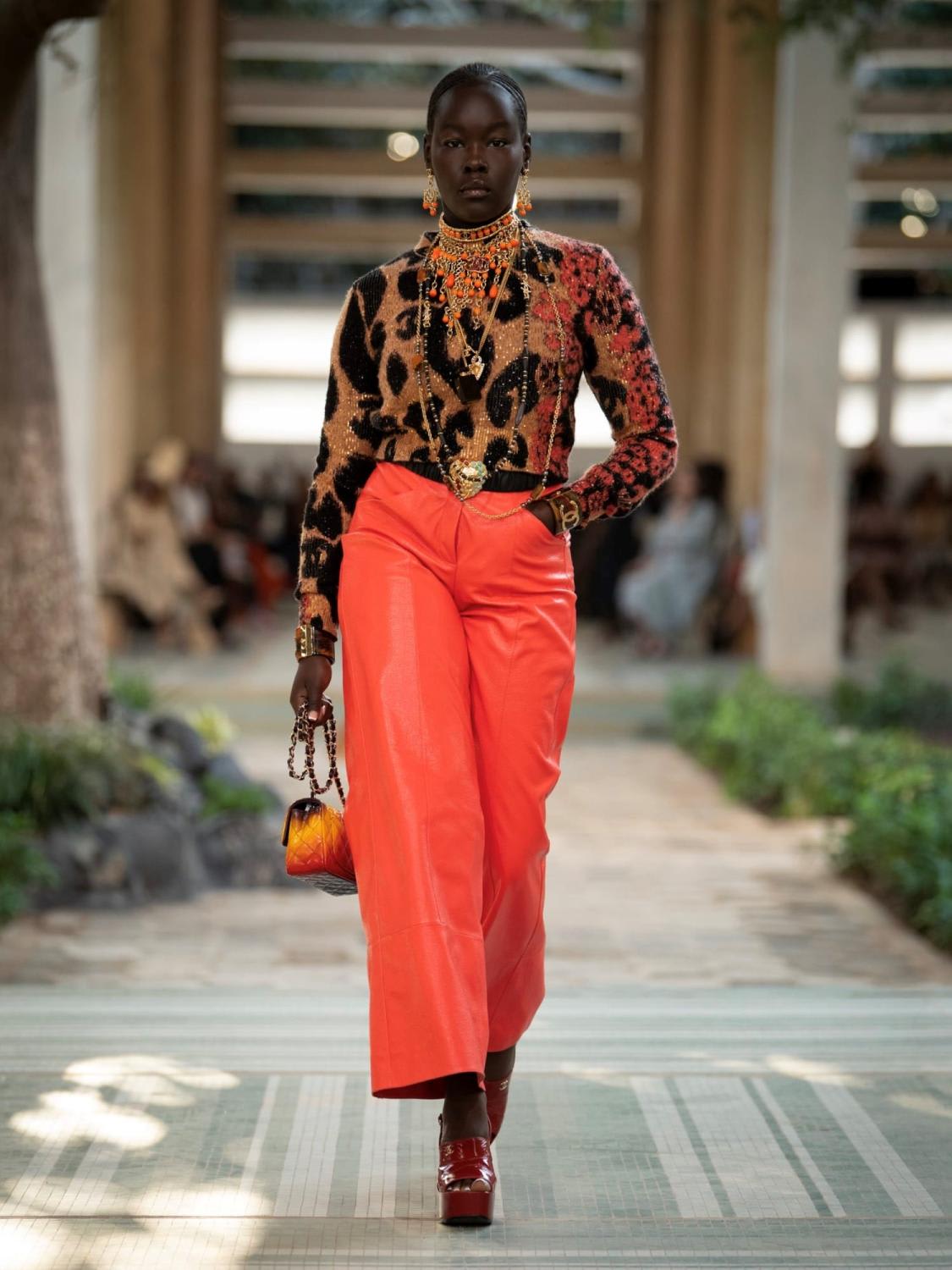 Beyond the runway show, Chanel intends to develop a long-term relationship with Dakar. In January 2023, the house, with the support of the Institut fundamental d'Afrique noire (IFAN), plans to host exchanges and creative dialogues with Senegalese personalities, celebrating the richness and diversity of the embroidery and weaving trades in a programme open to the public.
In addition, Chanel "intends to create a positive lasting impact by co-developing and supporting several entrepreneurial initiatives with Senegalese organisations and experts" in the coming years.
Related:
Inside Chanel's world of haute couture: Beyond the expensive price tags of these lavish clothes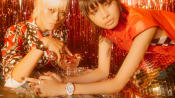 Gifts of chic: Iconic watches and jewellery from Chanel for the stylish women in your life