We can't think of a better testament to the power of friendship – and of social media sleuthing – even if we tried.  
When local actress Chantalle Ng shared a series of Instagram stories on Monday (Jun 13) asking netizens for help finding former child actor Xiao Li Yuan, she "didn't have high hopes" of reconnecting with him. 
But reconnect they did. In a Facebook post on Jun 15, the 26-year-old actress shared that she eventually got to meet him for brunch.  
The two first met on the set of the 2007 Channel 8 drama Let It Shine where Ng, who was 12 at the time, accompanied her mother, veteran actress Lin Meijiao. Xiao played a troubled student called Situ Bi.
In an earlier interview with 8days.sg Ng shared how she and Xiao would "hang out in the artiste rest room together". 
She said: "I remember playing hide-and-seek, and catching, and I remember having so much fun with him. He was really a friend to me." 
Xiao also had roles in the films Homerun and 4:30, as well as the drama series A Child's Hope and Zero To Hero. 
Sharing photos of herself with Xiao and his Let It Shine co-star Felicia Chin – who had also been trying to find him – on Facebook, Ng wrote in the caption: "I remember feeling so sad when we lost contact, losing a friend as a kid was unbearable. 
"When I started filming in my teens, I asked people who worked with him. Artistes, directors, casting directors, but everyone didn't seem to have his contact.
"I don't know why but a few days ago, I felt a strong push to try again." 
Ng told CNA Lifestyle between filming for the drama Love At First Bite that one of his friends saw her posts and reached out to her, allowing the two to connect. 
So, what was the first thing she asked him? "Hi Li Yuan, do you still remember me?" 
To her relief, he did. The two started reminiscing about their childhoods while getting each other up to speed on their lives after production for Let It Shine ended. 
Surprisingly, he didn't know about Ng's career. She said: "He didn't know that I'm an actress (because) he got completely disconnected from the local entertainment scene. He had to Google me to get updates about my career and my life."
While 15 years have passed since the friends saw each other, not everything has changed. She said: "His impression of me was that I'm very gu ling jing guai (quirky). I don't know why he got that impression but even today he thinks I'm the same." 
Ng admitted that this was the first time she rigorously searched for someone from her past and that it was challenging. She said: "Most of the time you would be able to find them on social media but (Xiao) was tricky. I looked for him on Facebook and Instagram and found nothing at all. He wasn't on any platforms." 
Xiao, who's now 30 and in the local business sector, had friends who showed him earlier press coverage on Ng's Instagram stories. She shared with CNA Lifestyle that Xiao "found (the situation) surprising. He couldn't quite believe that I was looking for him. 
"I was assuming that he forgot about me and he was assuming that maybe I forgot about him, but we both remembered."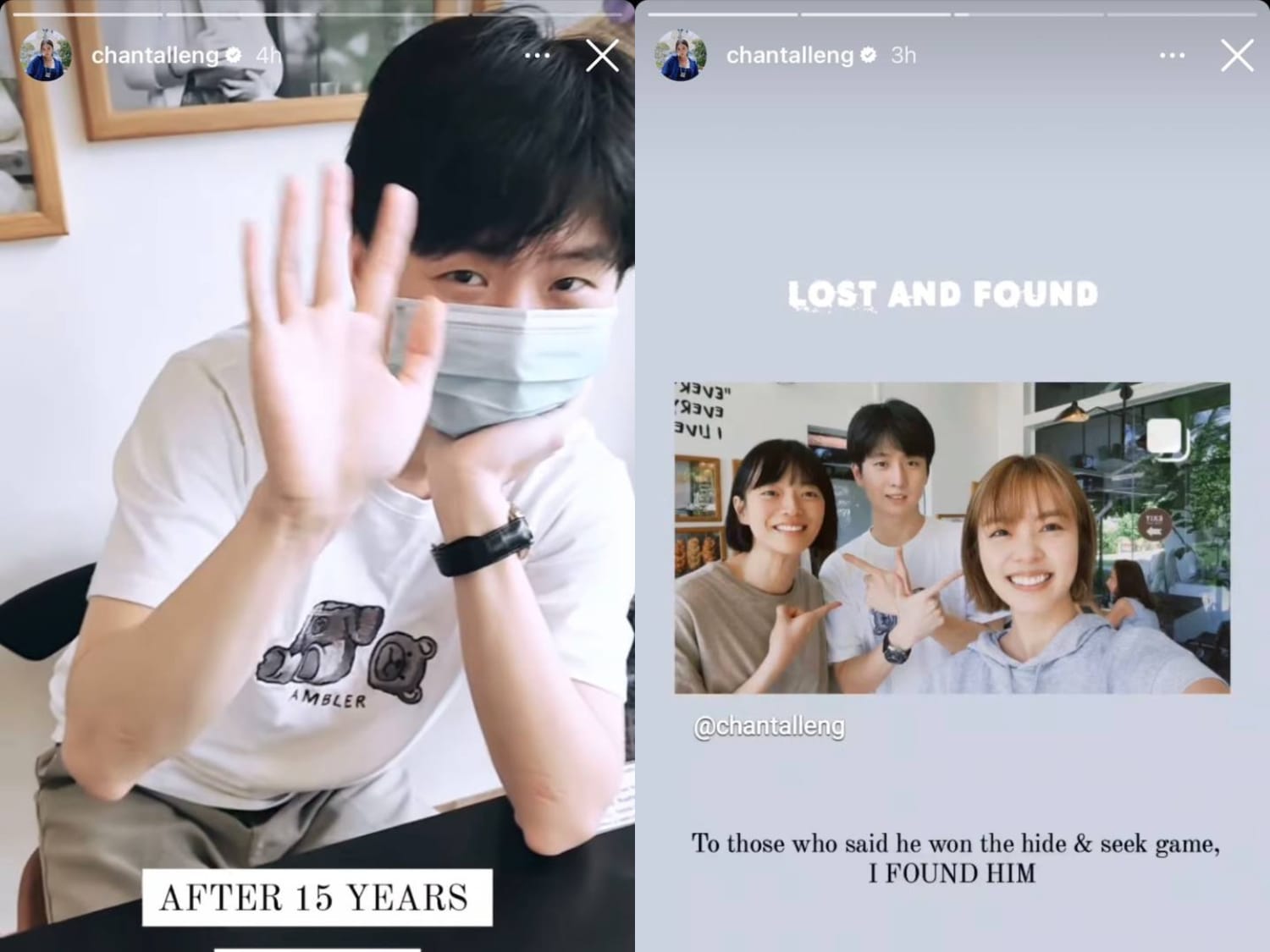 About the brunch meetup with both Xiao and Chin, Ng said it was "surreal… it's a bit weird to see each other again because the last time we saw each other we were all much younger. We're all grown up now.  
"But of course, I'm happy… I've been looking for him for a while, and I'm glad that we finally got connected." 
Reuniting must feel good – when asked if they'll keep in touch, she said: "Definitely! We could always meet up. We have each other's numbers now, so we'll be catching up."