In January this year, and to the dismay of regular patrons, chef Anthony Yeoh's Summer Hill abruptly shut its doors in Clementi after four years of French-inspired cooking under an HDB block in Sunset Way.
After five months of serving the popular restaurant's fans and regulars via a cloud kitchen in Orchard Towers by way of home deliveries and takeaways, Summer Hill has finally found a new brick-and-mortar home at Claymore Connect in Orchard Road.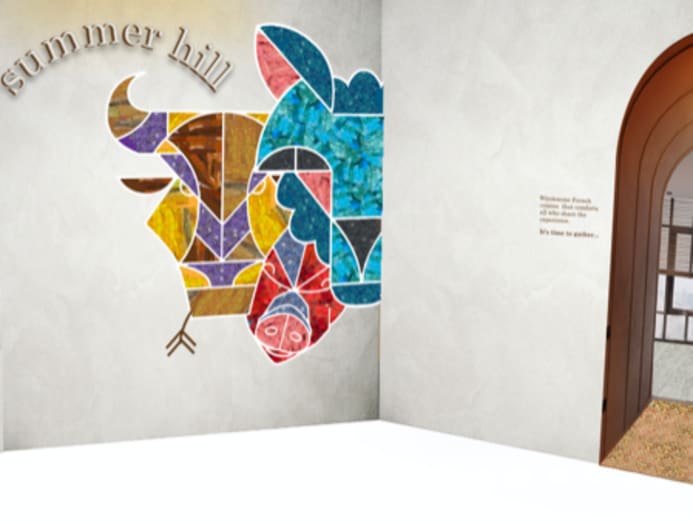 Yeoh told CNA Lifestyle he will officially open doors in July, to a much bigger space and a more extensive menu.
What would the Singapore chef say to detractors who wondered about moving his rustic cosy neighbourhood eatery in the heartlands to swanky Orchard Road?
"I hope they give it a chance and see that we've spent a lot of time thinking about this move," Yeoh said. "More than anything I want to make sure the DNA of what makes Summer Hill special is not lost just because we've changed postal codes."
He added: "Summer Hill has always been a neighbourhood restaurant that serves up quality comfort. And it's being a part of a community that makes it work."
"When I was looking for a new spot I looked for where my customers were. People may think 'Wow, we're now in Orchard but Claymore Connect is a very different mall from those on the main shopping strip. It's not a mall filled with tourists, nor does it has hordes of shoppers spilling out of MRT trains directly into its basement," he explained.
"What it does have is a mix of tenants that brings in the surrounding residents and neighbourhood. So, yes it is an 'Orchard Road mall' but it's a neighbourhood mall for the Orchard neighbourhood. And that's a community and customer we know how to look after, engage with and contribute to."
And Yeoh shared that the restaurant will do their best to keep prices "as they are, as long as we can". 
"It's either being a bit more judicious about the ingredients we use or just absorbing the cost for now," he said.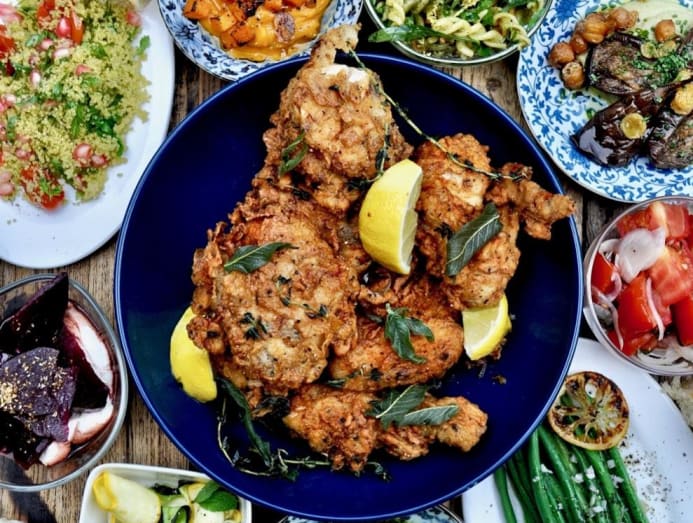 Yeoh shared with CNA Lifestyle that Summer Hill's abrupt departure from Sunset Way was because of "several different reasons", one of which was, of course, the pandemic.
"Our landlord there wanted to raise the rent when the lease was up. And we were at the mercy of the weather with our outdoor space, which was really tough on both stormy days and during a heatwave," he said.
But there's also the bigger picture of changed priorities after Yeoh's father passed away in 2019.
"When I started Summer Hill, it was my first solo venture as a restauranteur so I started as small as I could in Sunset Way, scraping things together. I wanted to see if I could make something work out, with very little. Personally, it was a journey to see if I could go beyond the role of a chef and actually run a business effectively," he shared.
"And I think it has definitely mirrored the influence from my late father who I think a lot about as I work. His own business started in the garage of my grandfather's house and he and my mum built it up into a very successful business and got out of that garage. But they did have their struggles."
And Summer Hill at Sunset Way struggled as well, according to Yeoh.
"Summer Hill did struggle to get on its feet for the first few years – there were bad months. It was only in 2019 that we started to make some money, and then just as we saw some light at the end of the tunnel, my Dad passed away. And then not long after that, the pandemic hit," he said.
"But (it) turns out that struggle at the start gave us the experience and a nimble attitude we needed to make it through the pandemic, and we did well enough that we were even able to start setting aside some money to start thinking about what's next."
And as fate would have it, the move to Claymore Connect just so happens to be that very "what's next?" and the start of the French bistro's new chapter. Which as Yeoh put it, is simply all about "Summer Hill getting out of the 'garage' and growing". 
Summer Hill's new location will be at #02-17, Claymore Connect, 442 Orchard Road.