*/
Party season is looming. So you're likely to be pondering the age-old question: What to wear?
Lucky you if you've got a little black dress that is likely to work for every party invite on your desk. But how do you spawn new looks from that one dress? Should you race out now and buy party shoes in every shade of the rainbow?
You should know that there's a much cheaper way, not to mention, fun, way to do this.
Instead of breaking the bank by buying several pairs of new Jimmy Choos, all you really need to invest in is a couple of pairs of new socks to turn everyday shoes into bona fide party footwear.
Yes, socks. Scroll down for a look and learn sesh to dip your toe in.
Related: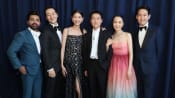 Your refresher course on post-pandemic dress codes at events – from smart casual to white tie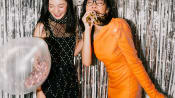 Why buy when you can rent your next party look? These 5 places offer gorgeous dresses to suit every budget
FOR THE FASHION ADDICT
Less is more – you've heard this adage before so you'd want to take a cue. Style tip: The simpler the shoe, the simpler the socks should be.
FOR THE COMFORT LOVER:
You really don't have to give up the comfort of those beloved loafers just because it's a cocktail party. Just give them a gleaming polish then funk them up with knee socks. Style tip: This sheer pair slims down the calves, creating the illusion of slender pins while its geometry adds a hint of whimsy.
FOR THE COLOUR FANATIC
Be it Christmas tones or your favourite shades, a hit of colour is a fantastic style trick to turn even the simplest outfit into a head-turning one. Style tip: Play up on colour contrasts to achieve maximum impact.  
FOR THE CLASSIC GIRL
Who says classic shoes have to be boring? Style tip: Turn classic styles on its head with the most unusual or brightest socks you can get your hands on. These floral hot pink ones instantly brighten the black slingbacks while the jewellery sheer socks make like you're wearing ankle jewellery, now how cute is that?
FOR THE ACTIVE ONE
Give your fashion kicks a leg up. Style tip: Play matchy-matchy with the colours on your sneakers and socks for a curated look.    
Photography by Kelvin Chia, art direction by Chern Ling, model Anna Unger/Mannequin.
Related: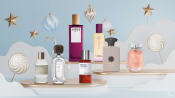 Perfume gift ideas for Christmas: A whiff of these gender-neutral fragrances for loved ones is sure to turn heads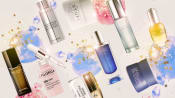 Beauty gift ideas for Christmas: Anti-ageing skincare products your loved ones are sure to use