A lot has changed for actress Cynthia Koh since she first stepped into the entertainment industry exactly 30 years ago, an 18-year-old ingenue in "Mambo T-shirts, Levi's 501 jeans and Doc Martens".
And at the same time, nothing has changed – she's still "very vocal" as she was back then, just more confident and assured thanks to a wealth of experience under her belt.
In fact, right now, she might be the happiest she's ever been, she told CNA Lifestyle.
"I'm happier now because I'm so comfortable in my skin, in my delivery, what I can offer. It may not seem like a lot on paper. It may not seem like success to most. But that's how I measure personal job satisfaction," she said.
FROM ZOUK PARTY GIRL TO ACCLAIMED ACTRESS
Koh recalls signing on to become an actress 30 years ago, just after completing her O-levels at St Anthony's Canossian Secondary School – and sticking out like a sore thumb.
"If you come from an English-educated background, stepping into a Chinese environment, sometimes they look at you, like, 'Eh, why do you talk like that?' I was this Mambo Jambo girl who went to Zouk every weekend and danced on podiums," she chuckled. "It took me a while to acclimatise to the environment. I had to hold back a lot of things. I had to find my footing."
Find it she did, winning acclaim with roles in dramas like 1996's Tofu Street and 1999's Stepping Out, for which she won a Best Actress Star Award. She counts period dramas like these among her most memorable career highs because the roles required so much research, imagination and emotional flexing.
But, seven years in, the thought of a career change crossed her mind, she revealed.
"I did think of leaving and doing something else. I said, 'Why don't I go into tourism? Get a licence and all that… I cannot be doing the same thing over and over again." She added, "In your early 20s you just want to try new, different things."
But she didn't in the end, and in 2012, she experienced something of a rebirth with the drama Show Hand. "That was the first show where I stepped out to work with an external production house (Wawa Pictures) and the director asked me to throw out all my bad habits," she recalled.
For example, "I had this mouth gesture that I used every time I needed to cry. These are things you don't notice until someone points it out… A lot of the time, experienced actors might have little habits or very technical skills we bring on set. It's not wrong, but it becomes mechanical, not something you feel from the heart."
Her performance in Show Hand earned her a Star Awards nomination for Best Actress – and drove home an important point, as well.
"If you're vulnerable and open, whether it's opportunities or lessons, anything is open to you. If you're not open to change, then things won't open up for you and you won't find yourself stepping out of your comfort zone to do something a bit more satisfying. A lot of times we have fear, but there's nothing to lose. Either you fail or succeed. I think half the time, you succeed more than fail."
GROWING UP, GROWING SELF-ASSURED
Now, in her 40s, she said, "I'm quite fearless at this point in time. You're at the age where you're almost stepping into a half century, so what is there to lose? Hentam and try everything! I do encourage people to pick up something new, do something different, step out of the comfort zone. That's when you learn about yourself."
During the pandemic, she challenged herself to sporting activities. "In the last two years, there was a lot of self-discovery. I was happy, I was able to meditate more, and I found a group of friends to go hiking with. I was glad I could go rollerblading down the ECP on my own," she said.
"I would say, if you're reading this and growing up or afraid of growing old – it's more about your attitude towards life."
Was there a point where she herself was afraid of growing up or growing old?
"Maybe I was, when I was in my mid-30s and realised my metabolic rate was slowing down, and I put on weight more easily. And, the competition gets a little bit tougher when you're 30-something," she said, adding that back then, she had many female peers around the same age, vying for the same roles.
These days, "I've shown what I'm capable of and there is a lot of trust with executive producers. To me, it's very comforting. I ask, 'Why did you choose me for the role?' They say, 'I know you can excite us with something new.'"
If there's one thing she doesn't brook, it's idle talk. "I don't want to be part of anything – gossip, unnecessary stuff. I just want to focus on work," she said.
"Now that my friends have all left Mediacorp – Michelle Chia, Michelle Chong, Apple Hong – I would say I keep colleagues as colleagues. I'm very open about it. If, after production, we all hang out, I'm open to that. But I draw quite a clear line – that we are all colleagues. I don't like gossip. It will come to me, some little bird will tell me, but I won't talk about it. And when someone asks if I know about it, I say, yes, I know."
Another thing that irks her is when fellow actors keep their phones in their pockets even during the filming of scenes. "I get a bit irritated. I've seen people whipping out their phones, very distracted and not focused. It's not fair to all your co-actors."
While shooting last year's hit drama My Star Bride, for which she's nominated for a Best Supporting Actress Star Award this year, Koh shared that there was an agreement among the young cast that phones should be used only during breaks. "If you ask me what's the secret to My Star Bride's success, I'd say it's the harmony on set," she said.
Koh is also known for being a straight shooter, and in the past few months, has made the news for bringing up issues on social media, like calling out someone she witnessed being rude to hospital nurses, and sharing her honest heartbreak when her car got keyed.
"Social media has given me the advantage of being able to show who I really am. I think my opinions are very objective. I'm open to saying I might be wrong," she said. But, "I really think thoroughly about what to say and not to say, and how to say it. I think there is a responsibility on us as public figures not to blatantly stir shit. If there's something you don't see eye to eye with, first ask yourself why. I really analyse things, like, 'Why do I see this differently?' Or, 'Why do I get upset about this? Am I too biased about a certain opinion?' And then you realise there are two sides to the coin. Never rule out what the possibilities might be. I hope to inspire younger people to know: You can be who you are. You can set boundaries. But, don't say things to hurt other people.
"Sometimes, I get DMs about body image or confidence. I look back and think, 'I, too, had that problem before.' In entertainment, looking good for the screen and keeping yourself skinny is part and parcel of it – the perception of how women should look. We should be skinny; whatever needs to be big needs to be big; we should have great skin."
That was something that came to the forefront during the pandemic "circuit breaker" period, when she found herself eating more because many F&B businesses sent her food, and she wanted to help them out with publicity by way of social media posts.
When she realised she'd gained about 8kg in just a few months, "I was like, 'What the hell is going on with you, Cynthia? How can you put on so much weight?'" She laughed. "But, as I was losing that weight, I started to know my body better; to have communication with it."
LOVE YOUR CURVES, LOVE YOURSELF
She succeeded in regaining her svelte figure, to the point of causing a stir by wearing a famously daring Michael Kors dress, held together by little metal hoops, to a red carpet event.
"I didn't think much about it. Nothing was in my mind when I wore it. I wasn't even thinking this dress would make headlines," she recalled. "As much of a straight talker as I am, a lot of times, I don't think too much. I don't have a lot doubts. I think that's one thing good about me – if I end up broken and bleeding, I accept it."
What most people didn't see was that when she sat down, one of the hoops on the dress got snagged. "The hoops were sewn together with fishing line. And one side popped," she laughed. "So, for over two hours, I was standing up."
With the Star Awards fast approaching, she and her stylist, Keith Png, have "just found" the right dress for her to wear. "I thought I wouldn't be able to carry it," she said, but when she tried it on, it was clear that it was the dress.
Although she's not one to bother herself too much about other people's opinions, she does feel the social stigma around how "when you hit a certain age, or if you're married with kids, you're not entitled to look gorgeous. I heard that even (some) brands would rather dress younger girls. It's a society thing," she said.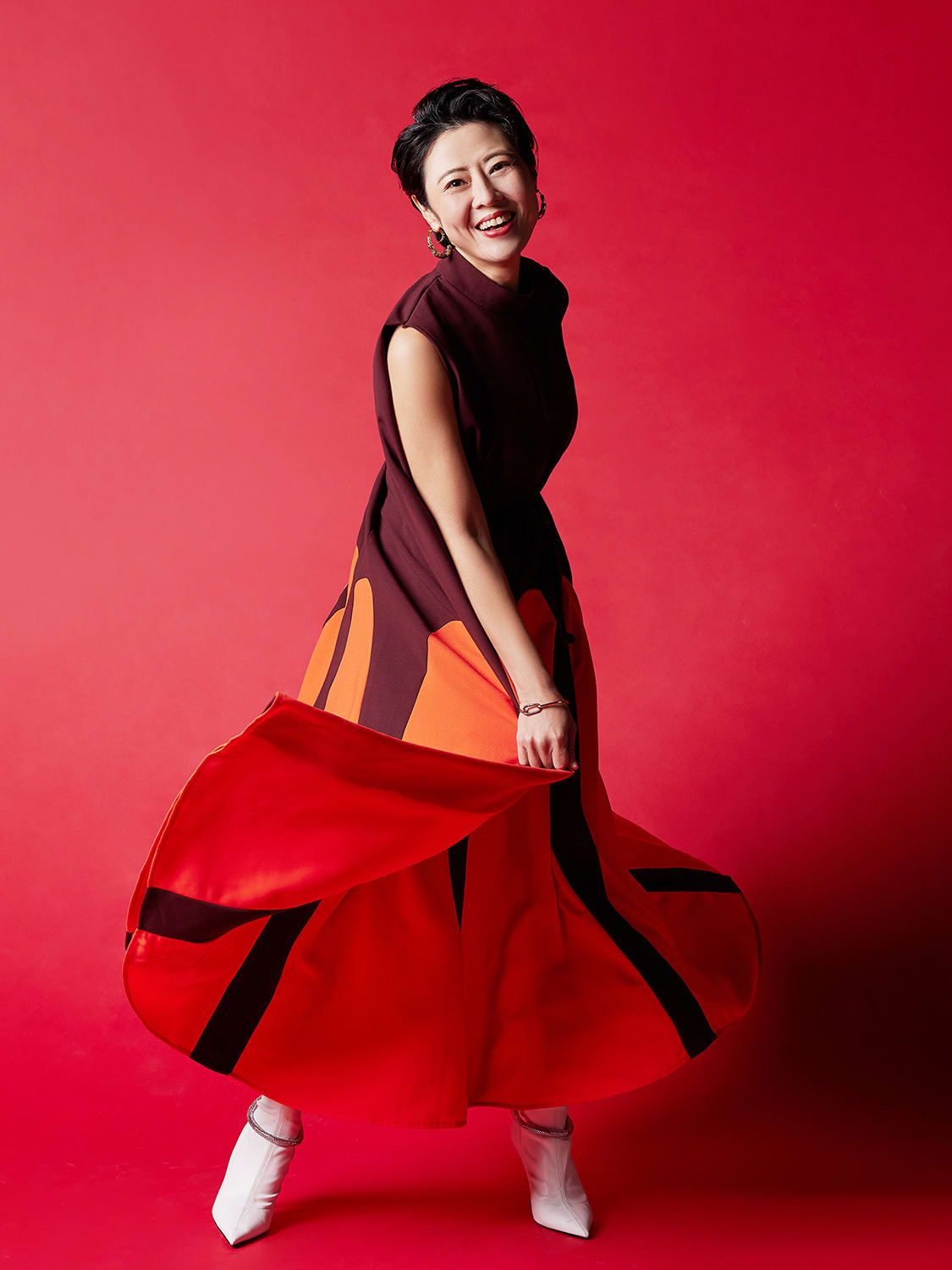 She recalls a period in her career when she was given "a lot of 'auntie' roles" to play. "I was still very young – in my late 30s," she said. "I just got a bit fed up."
Unfortunately, unkind comments and unrealistic expectations are part and parcel of being a public figure. "It's so common for netizens to say, 'Oh, she looks so old.' But, everyone gets old. If that person is accepting her age and still looks good, celebrate! If they still want to feel great in a bikini at 50 or 60, we shouldn't shame them."
Will there be another 30 years to celebrate in Koh's future? Perhaps, she said, if she keeps mentally and physically active. For now, "I want to do things I've never done. More short films; projects with external production houses. I read an article saying that for actresses in their 40s to 60s, that's your bloom time. I can understand why.
"You've harnessed so much experience along the way. This is the time you can fit into any shoes you want."
Related: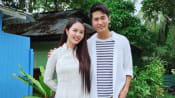 Star Awards 2022: Chantalle Ng, Xu Bin, Jeremy Chan score first Best Actress, Actor nominations
Star Awards Top 10 Popular Artistes nominees revealed, Brandon Wong bags his first nom