Dating apps can be a fun place to meet new people and potentially, start a relationship. But such apps also come with a dark side – that of uncertainty and anxiety, and in a worst-case scenario, relationship abuse or sexual assault.
The access to support for trauma survivors is not always straightforward but dating app Bumble aims to change that with the help of Bloom, a global nonprofit service that operates remotely to offer trauma survivors real-time support. 
Bumble users who experience sexual assault or relationship abuse with people they meet on the app can now seek trauma support via the dating app, for free. The service was launched globally in April. 
Related: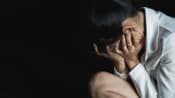 Shame, guilt and self-blame: Why sex assault victims don't come forward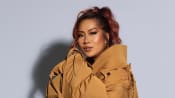 After conquering Hollywood, Singaporean rapper Masia One now speaks up against sexual abuse
Victims only need to make a report of the incident to Bumble's feedback team, after which they will be given access to Bloom's support resources, which have been customised for Bumble users.
Support takes the form of three self-guided courses comprising videos and activities that victims can access at their own time: Healing from Sexual Trauma; Society, Patriarchy, and Sexual Trauma; and Dating, Boundaries, and Relationships. 
The alleged offender's account will also be blocked while the Bumble team reviews the case.
Related: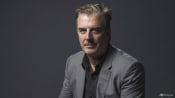 Chris Noth dropped from TV series The Equalizer amid sex assault claims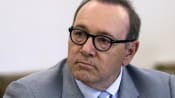 Actor Kevin Spacey asks judge to throw out Anthony Rapp's sex abuse suit
"The partnership with Bloom has allowed us to bring top-of-the-line trauma support services to our community," said Kenya Fairley, Bumble's Head of Member Safety Support. "We look forward to continuing to innovate our product and create valuable partnerships to support our members' experience of safety and healing from trauma around the world."
The Bumble member safety team is made up of members from across the globe who have experience and education in providing crisis support towards sexual violence, domestic abuse, self-harm and other types of traumatising events. 
On a case-by-case basis as determined by this same team, victims may also be offered one-to-one chat support and up to six therapy sessions with Bloom – all at no charge. 
There are also group sessions where victims from anywhere in Bumble's global community, alongside a Bloom counsellor, can connect with each other anonymously via an online platform to share their experiences. 
CNA Women is a section on CNA Lifestyle that seeks to inform, empower and inspire the modern woman. If you have women-related news, issues and ideas to share with us, email CNAWomen [at] mediacorp.com.sg.