The year 2021 was a momentous one for women in Singapore. The Government had declared it the Year of Celebrating SG Women, sparking a series of campaigns throughout the year that advocated for the support, protection and success of this group. 
Elsewhere, women witnessed intimate products such as period underwear and sex toys not only enter the mainstream but also explode in terms of offering, with local brands popping up and gaining visibility.
And as more people contracted COVID-19 and got vaccinated, research and discussions revolved around the impact of the virus on aspects of a woman's health, including pregnancy, fertility, menstruation and mental health. 
Experts CNA Women spoke to said they expect 2022 to be a ramped-up version of last year, with talk and efforts focused less on planning and more on taking action. Here are the issues we can expect to have conversations about this year:
1. SOCIAL EGG FREEZING
Should women be allowed to freeze their eggs until they are ready to have children?
This issue will likely be widely discussed in 2022, with the Government expected to address it in its White Paper slated for release in coming months.
This comes as Singapore continues to report one of the lowest total fertility rates in the world, as well as a rise in the age at which women give birth to their first child, said a team of doctors at KK Women's and Children's Hospital (KKH). 
The doctors, made up of Obstetrics and Gynaecology specialist Professor Jerry Chan, Paediatric Endocrinology specialist Professor Fabian Yap, and Neonatology specialist Associate Professor Chua Mei Chien, are part of KKH's Healthy Early Life Moments in Singapore (HELMS) initiative, which aims to provide women with "reliable information and evidence-based care" for optimum health outcomes for themselves and their children. 
HELMS was initiated as part of the SingHealth Duke-NUS Maternal and Child Health Research Institute formed in October last year. 
Currently, egg freezing is only allowed for medical reasons, such as when a woman of childbearing age is undergoing chemotherapy, which could affect her ability to have a child. 
But egg freezing is also a form of "fertility preservation" for women who want to delay child-bearing, said the HELMS team.
The women and youth units of the ruling People's Action Party addressed this demand in a joint proposal paper last year, saying that allowing egg freezing for non-medical reasons would serve women with "personal circumstances", such as not being able to find a partner and having to marry later. 
The paper also argued that there needed to be a "mindset shift" in terms of expecting women to settle down early.
Related: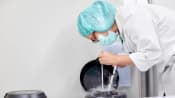 PAP women and youth wings call on Government to allow egg freezing for non-medical reasons
IN FOCUS: Is the time right to allow women to choose to freeze their eggs?
2. SEXUAL WELLNESS
Destigmatising self-pleasure, and mindfulness in the bedroom – these are among the topics that will gain traction in what experts said will be an exciting year in the domain of sexual wellness. 
Amid reports of women experiencing pain during sexual intercourse due to reasons such as anxiety, sexologist Dr Martha Lee forecasts that the spotlight will fall on the topic of mindfulness in the bedroom, which she translates as being present while engaging intimately with a partner, taking time to feel the physical sensations instead of rushing towards an end goal. 
Such techniques may require a certain amount of guidance and Dr Lee said she expects coaching in this area will rise in demand. 
"As more people begin to recognise that their sexuality is another area of their lives to be addressed, they will be more likely to seek a safe space to navigate emotions and scenarios," she said. 
Related: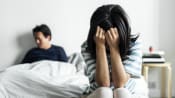 What causes painful sex and how can it affect your marriage?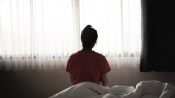 Treatment for vaginismus: Where women can get help for painful sex
In 2022, women will increasingly embrace self-pleasure as a form of self-care, as they continue to be targeted by commercial messaging normalising the act, Dr Lee also said. 
Indeed, there has been an explosion of sex-related content for women, including blogs, podcasts and research, over the past few years, from both businesses as well as consumers-turned-thought leaders. 
For example, sex toy brand Womanizer conducted a study last year that saw about 90 per cent of its respondents saying they would recommend masturbation as a way to combat period pain. 
In line with the liberalisation of sex toys, experts said they expect a heightened awareness of and preference for well-made products, particularly those that are environmentally friendly.
"I see more people being more eco-conscious, asking questions around the materials and sustainability of their sexuality purchases, and spending their money on products and brands aligned with their values," said Dr Lee. 
These will go beyond sex toys, however, with lubricants and period products also being "released following stricter standards" of quality and eco-friendliness, said Mabel Lau, business development manager at Wow Tech, the company behind popular brands like Womanizer and We-vibe. 
3. THE IMPACT OF COVID-19 ON WOMEN
With the pandemic showing few signs of abating, COVID-19 will continue to dominate the overall agenda, whether directly or through secondary effects, said Sarah Knibbs, deputy regional director and office-in-charge at UN Women Regional Office for Asia Pacific. 
COVID-19 has "underscored the importance of health equity", in particular the need to address "maternal and child health disparities", said KKH.
"A case in point would be the conundrum in COVID-19 vaccination for women who are looking to get pregnant, pregnant and lactating. 
"We need a more concerted effort to equip both the healthcare fraternity (including family physicians) and community with credible, evidence-based information that will make an impact on the health and well-being of women and the population," said the HELMS team of doctors. 
"Mentally, parents today are stressed from various economic issues and whether they are bringing up a child correctly, all of which may dampen the emotional well-being of mothers. COVID-19 has exacerbated the already high rates of prenatal and postnatal depression here," the team added.
Related: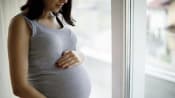 COVID-19 and pregnancy in Singapore: Booster shots, home recovery, and isolation at hospitals
Beyond health, the pandemic and associated response measures have "grossly exacerbated" social inequalities globally, particularly gender inequality, said Knibbs. 
"Lockdown measures brought a stark, unacceptable rise in gender-based violence; the shift to remote work and online learning increased gender gaps in employment and education; and entrenched sociocultural norms imposed vastly disproportionate care burdens on women," she said. 
"Now that these issues have been highlighted and data is being collected and analysed, I think 2022 and beyond will see deeper discussions of approaches we can take to ensure that response measures do not exacerbate the harms the pandemic has wrought," Knibbs added. 
Some discussions include: How to best help violence survivors when travel restrictions and closures cut off avenues of escape? How to ensure that economic recovery reaches everyone? How to be sure that increased digitalisation in employment reduces rather than expands unequal labour force participation rates? 
"These discussions have the potential to contribute to informed solutions and improved efforts to address these issues," said Knibbs.
4. FEMALE LEADERSHIP
This year, "more private-sector companies will realise that breaking gender barriers to the board room makes economic sense", said Knibbs, citing a recent World Bank survey, which found that firms with more than 30 per cent female board membership performed better financially than those with less – and much better than companies with no women on the board. 
"This follows many studies with similar findings," Knibbs said, adding that more than 90 studies and reports from different countries and organisations point to "a strong correlation between more women on boards and companies' better financial performance". 
Jaelle Ang, CEO of The Great Room, which runs several upmarket co-working spaces in Singapore, Bangkok and Hong Kong – also acknowledged what she called a "visible" and "most encouraging" trend of recognising the ability of women leaders to "effectively drive collaboration", particularly in pandemic-driven remote environments. 
Ang said the world is recognising that women's participation and leadership are "crucial to finding our way out of the pandemic and its impact".
"We see women stepping up in every way – taking on homeschooling with school closures, doing their utmost to support their teams, and advancing diversity and inclusion efforts. They are likely to be allies of the less privileged and overlooked, as well as long-term sustainability efforts," said Ang. 
But we still have some ways to go in terms of recognising and rewarding women leadership, which has "concerning implications", she said. 
"The issue is, organisations – for and non-profit – risk losing the very leaders they need right now," Ang added. 
Related: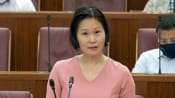 Employment rate for Singapore women rose in past decade, share among PMETs also up: MOM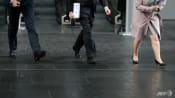 COVID-19 threatens to slow female leadership in the workplace: Forum
5. FEMTECH
In 2022, the focus will increasingly fall to the rapidly expanding femtech industry, specifically how entrepreneurs work to normalise formerly taboo topics in women's wellness and ensure this messaging gets to their target consumers.
It appears to be an opportune time for this exchange to happen, against a backdrop of social movements like #MeToo and pandemic-driven trends to do with slowing down and looking inward, such as self-care. 
For example, last year saw millennials and Gen-Z women becoming more familiar with the concepts of self-acceptance and self-responsibility, said FemTech Association of Asia founders Francesca Geary-Stingl and Lindsay Davis.
This drove them to embrace regular health testing with the help of companies like Ease Healthcare and Ferne Health.
Ferne Health, for instance, started out focusing on testing for sexually transmitted diseases but is now moving towards including other health checks such as hormone testing, which can help women detect imbalances that cause polycystic ovary syndrome, chronic fatigue or stress.
Another company ZaZaZu is transitioning from "pleasure boxes" – mystery boxes containing products curated by experts based on customers' preferences – to its own line of products, some of which are medically endorsed, with an aim to "shift the narrative about sex from being a vice or sin to a matter of public health and wellness", the association's founders said. 
"There is an early adopter's market (in Southeast Asia) and plenty of gaps or challenges for entrepreneurs to fulfil, which is really exciting and full of opportunity," said Davis and Geary-Stingl.
In Singapore, local sex toy brands Good Vibes and Hedonist are hosting what they call a "multi-sensory" pop-up at Dempsey Hill restaurant Siri House that will open through March. 
Called The Origin, the space aims to provoke discussion about the vulva and sexual desires through an interactive art installation and women-only workshops, and customers who want personal assistance can even set up appointments with "pleasure consultants".
The brands said they hope The Origin will encourage women to "reclaim the feminine power by encouraging playful exploration and personal reflection on the complexity of self-love, sexual wellness and acceptance".
6. INTENTIONAL DATING
"If the last two years have been all about self-reflection, change and discovery, then 2022 is going to be the year that we put all of this into action. We've all changed so much since the start of the pandemic, it's time to throw out the rule book and start dating in a way that works for you," said Lucille McCart, APAC communications director for online dating app Bumble. 
This is, in fact, the approach that dating app users and beyond are expected to take this year, led by several main trends outlined by McCart. 
The pandemic, which has largely defined the last two years, has led single people to change their perceptions of dating and to rethink what they're looking for, said McCart. 
Around 50 per cent of the Bumble community globally have recently reassessed what their "type is", while 34 per cent say their preferences have "drastically changed" as compared to before the pandemic. 
Additionally, about 60 per cent are now prioritising "emotional availability" (an increasingly discussed emotional state that features qualities like openness, honesty and vulnerability), while more than 20 per cent care less about a partner's physical appearance, McCall shared. 
Finally, 2022 will bring forth the concept of being "consciously single", that is to find "that someone instead of settling for just anyone" and to be okay with being alone in the meantime, she said. 
CNA Women is a new section on CNA Lifestyle that seeks to inform, empower and inspire the modern woman. If you have women-related news, issues and ideas to share with us, email CNAWomen [at] mediacorp.com.sg.