When CNA Women interviewed cervical cancer survivor and advocate Summer Ng in January, she brought up some general misconceptions people have about human papillomavirus (HPV) and cervical cancer.   
It's especially so in Asian countries, she said, where people think that cervical cancer, or cancer of the cervix, is a "woman's problem". 
"My mum doesn't know what cervical cancer and HPV are," she had told CNA Women then, adding that if one Googled the topic, they would learn that HPV is transmitted through sexual intercourse.
"Some people just focus on the word 'intercourse' and think that it's related to promiscuity or those who've had a few sexual partners," she said. 
The two may sound similar, but HPV is not related to HIV.
She added: "People do not research deeper. That's why they will think that HPV is like HIV, a sexually transmitted disease – which it is not." HIV is the human immunodeficiency virus, which can lead to acquired immunodeficiency syndrome or AIDS.
UNDERSTANDING HPV AND HPV-RELATED CANCERS 
Did you know that eight out of 10 people will get an HPV infection at some point in their life? According to the Alliance for Active Action Against HPV (A4HPV), HPV is a common virus that can infect both men and women.
The alliance, whose objective is to eliminate HPV and cervical cancer, launched a quiz in April to raise public awareness of common HPV myths. 
Dr Chris Chong, a medical technical advisor at A4HPV, told CNA Women that HPV is the primary cause of cervical cancer. While most HPV infections clear up on their own, some remain and may cause genital warts or even certain types of cancers.
RELATED: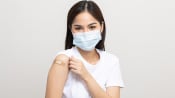 Women from low-income families can now get free HPV vaccination
There's another vaccine you should be getting – against cervical and penile cancer
Other HPV-related cancers include cervical, vaginal and vulvar cancer in women, penile cancer, oropharyngeal cancer (a type of head and neck cancer) or throat cancer in men. The alliance said that HPV-related cancers typically develop slowly and may not be diagnosed until decades after a person has been infected with the virus. 
The persistence of HPV may lead to cervical cancer in the future.
When it comes to cancer of the cervix, certain factors may increase a woman's risk of developing it, said Dr Chong. These include sexually transmitted diseases, chronic smoking, having multiple sexual partners and a strong family history of cancer.
Keeping these risk factors in mind, CNA Women asked medical experts to shed light on the common misconceptions around HPV and cervical cancer.  
WHAT YOU NEED TO KNOW ABOUT HPV
MISCONCEPTION #1: IF YOU'RE INFECTED WITH HPV, YOU'LL BE ABLE TO SPOT THE SIGNS AND SYMPTOMS 
Most people infected with HPV do not know that they are infected and never develop symptoms or health problems, said Dr Qi Maili, a consultant at the Department of Gynaecological Oncology at KK Women's and Children's Hospital (KKH).
"Common genital tract symptoms such as discharge, itchiness, or smell are not due to HPV," she pointed out.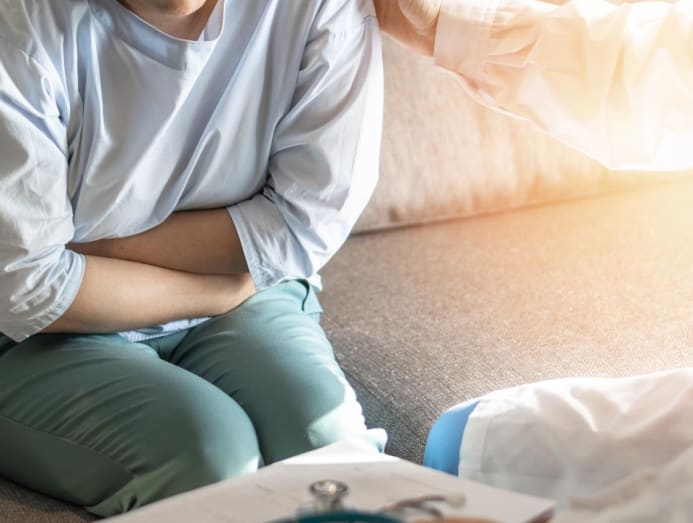 More alarming, there are also usually no symptoms at the precancerous and early stages of cervical cancer, said the Singapore Cancer Society. Common symptoms of cervical cancer include vaginal bleeding after sexual intercourse and lower abdominal pain or pain during intercourse.
The only way to know if you've been infected with HPV is through screening: A Pap smear to identify "abnormal changes in cervical cells" if you're between 25 and 29 years old; and an HPV test to screen for the "presence of high-risk cancer-causing HPV strains" if you're aged 30 and above, said Dr Qi.
However, there is currently no HPV screening test available for men, which is why it's recommended that men also receive HPV vaccination – Gardasil 9 is the approved vaccine for both men and women aged nine to 45 years old. Meanwhile, Cervarix is for women aged 9 to 25 years old.
MISCONCEPTION #2: A PERSON WHO HAS HPV IS PROMISCUOUS
According to A4HPV, HPV is transmitted primarily through the transfer of fluids during physical contact, such as sexual activity. 
This means that you don't have to be promiscuous to get infected with HPV – you can get it the first time you have sexual intercourse, if your partner is infected.
MISCONCEPTION #3: USING A CONDOM DURING SEX CAN PROTECT A WOMAN AGAINST HPV
Using a condom will help, said Dr Qi, but it "does not completely protect" you against HPV as it does not cover all parts of the genital skin. 
That's because HPV is transmitted via skin-to-skin contact, and besides the genitals, the virus can be present in other areas of the body, such as the mouth, anus, throat, and not just the area covered by the condom.  
A 2020 European study looking at non-sexual HPV transmission highlighted that the virus can be transmitted via other areas of the body, including the fingers and mouth.
Dr Wong Wai Loong, Head and Senior Consultant at the Department of Gynaecological Oncology at KKH, added that HPV can be acquired through non-penetrative sex as well, which may include foreplay or heavy petting.
MISCONCEPTION #4: HPV IS RELATED TO HIV (HUMAN IMMUNODEFICIENCY VIRUS) 
The two may sound similar, but HPV is not related to HIV, said Dr Wong. 
While HIV is also a virus, it attacks the immune system, leading to AIDS, whereas HPV causes cancers, including those of the cervix, penis, throat, and head and neck.
But having HIV lowers your immunity and therefore makes it more difficult for your body to clear an HPV infection, added Dr Wong – the persistence of HPV may lead to cervical cancer in the future.
MISCONCEPTION #5: SINCE HPV IS A VIRUS, I CAN EASILY GET TREATED FOR IT  
There is currently no treatment or cure for HPV, said Dr Qi, adding that in 90 per cent of HPV infections, the immune system fights off the infection within two years. 
Even so, a 2019 study in the US addressing the myths of HPV vaccines highlighted this fact: "Even at this high level of clearance, there are still many women who cannot clear HPV on their own". 
When the HPV infection doesn't clear up on its own, the study found, there's often "rapid development" of HPV-related cell changes, as well as development of genital warts.  
The majority of cervical cancers is HPV-related, and HPV can be acquired through non-penetrative sex as well.
So the best way to not get HPV infection is to get vaccinated. Even if you never had sex before, it does not mean you will not get an HPV infection through unprotected sex in the future, saidDr Timothy Lim, Chairman of the Women's Gynaecological Cancer Awareness Committee at the Singapore Cancer Society (SCS).
MISCONCEPTION #6: AN HPV INFECTION WILL AFFECT MY FERTILITY
Dr Qi told CNA Women that, in most cases, having HPV does not affect a woman's ability to get pregnant. 
"No link has been found between HPV and miscarriage, premature delivery or other complications. The risk of transmitting the virus to the baby is considered very low, including during childbirth," she said. 
WHAT YOU NEED TO KNOW ABOUTCERVICAL CANCER 
MISCONCEPTION #7: I CAN SKIP CERVICAL CANCER SCREENING IF I'VE BEEN VACCINATED AGAINST IT
Screening is recommended even for those who have had HPV vaccination, saidSCS' Dr Lim, 
He explained that even though the HPV vaccination is effective in reducing the risk of cervical cancer, it does not protect against all types of HPV that cause cancer. 
RELATED:
Medical checks women need in their 20s, 30s, 40s to nip health issues in the bud
According to A4HPV, out of more than 100 types of HPV, at least 14 strains are cancer-causing or high-risk. That's why doctors recommend that women who have had sex or are sexually active continue with regular cervical screening – a Pap smear for those between 25 and 29 years old, and HPV testing if you're 30 years old and above.
You can do a Pap smear once every three years, while the HPV test can be done once every five years. 
MISCONCEPTION #8: I'VE BEEN DOING A PAP SMEAR ANNUALLY, SO I DON'T NEED AN HPV TEST
While the Pap smear has been in use for decades and is an effective tool for cervical cancer screening, it is intrusive and needs to be done very frequently, said Dr Lim. 
Since 2019, the HPV test has replaced the Pap smear as the new national cervical cancer screening guideline for women aged 30 and above. 
According to the Ministry of Health, the HPV test has "better sensitivity" and "reduces frequency of screening". 
RELATED: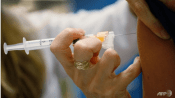 Commentary: HPV, the silent virus behind cervical cancer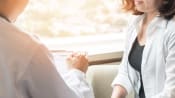 Avoiding your Pap smear and HPV screening? These routine tests could save your life
The HPV test is proven to be more effective than Pap smear, said KKH's Dr Qi. 
And instead of doing a Pap smear once every three years, women aged 30 and above can now do a HPV test once every five years. 
MISCONCEPTION #9: I'VE ONLY HAD ONE SEX PARTNER IN MY ENTIRE LIFE, SO I WON'T GET CERVICAL CANCER
Your partner may have had other sexual encounters before, Dr Wong pointed out. "The majority of cervical cancers is HPV-related, and HPV can be acquired through non-penetrative sex as well," he said.
Remember that besides the genitals, the virus can live in the mouth, anus and throat, so any skin-to-skin contact, such as during oral sex, can transmit the virus, too. 
MISCONCEPTION #10: GETTING CERVICAL CANCER WON'T HAVE ANY IMPACT ON MY FERTILITY
Almost half of cervical cancers are diagnosed in women during their reproductive years, hence, it can affect a woman's fertility, said Dr Lim. In some cases, doctors can preserve the woman's fertility by conserving her womb and ovaries, if the cancer is diagnosed in early stages, he added.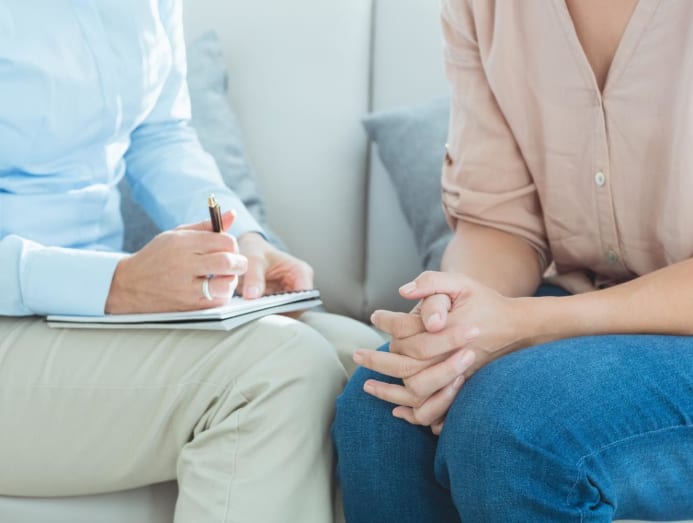 Late stage cancer, on the other hand, is normally treated with radiotherapy alone, or with chemotherapy, A4HPV's Dr Chong added. "If the ovaries are damaged through chemotherapy and radiotherapy, then that lowers one's fertility," he said.
MISCONCEPTION #11: CERVICAL CANCER IS HEREDITARY
Cervical cancer is not hereditary and is mainly caused by the high-risk types of HPV, Dr Lim said. 
MISCONCEPTION #12: THE BREAST CANCER GENE (BRCA) CAN CAUSE CERVICAL CANCER
Dr Lim clarified that BRCA is associated with breast cancer and ovarian cancer, it does not cause cervical cancer. Having BRCA doesn't mean you will get cervical cancer.
CNA Women is a section on CNA Lifestyle that seeks to inform, empower and inspire the modern woman. If you have women-related news, issues and ideas to share with us, email CNAWomen [at] mediacorp.com.sg.