There's just something about K-drama rom-coms that we love – even though they're sometimes predictable and a bit cliche. After all, if you've got a good thing going, why not stick to the formula?
If, like us, you've been bingeing on shows non-stop, you'll likely spot a few things that'll make you wonder… have I seen this before?
And the answer is probably yes. Here are 11 things that K-drama rom-coms just can't do without.
1. A KISS HAPPENS BY EPISODE 8
Coincidence or tried-and-tested? That's up to you to decide, but it seems like episode 8 is where the action happens. So if you're eagerly waiting for your ship to sail, expect something – a kiss, or at the very least a confession – to happen by then.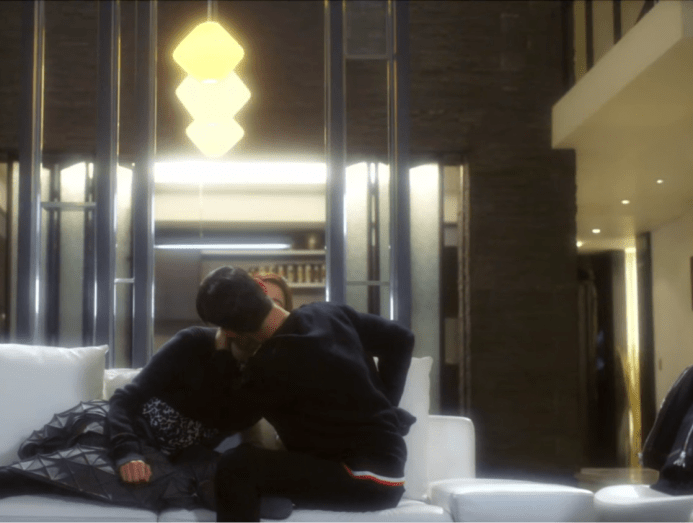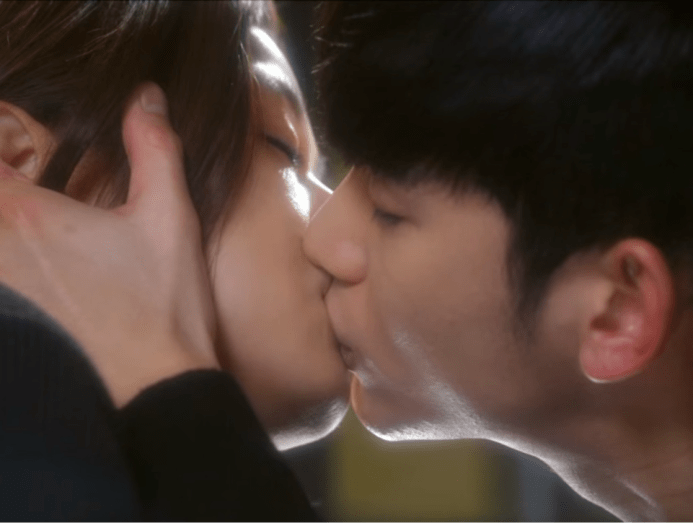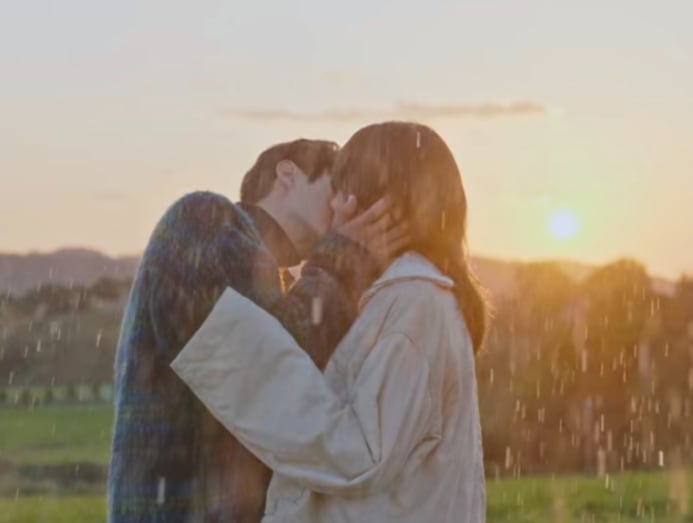 It might be a spur-of-the-moment smooch, like when Kim Soo-hyun couldn't resist Jun Ji-hyun's 15-second stare down seduction in My Love From The Star (2013).
Other times, the kiss is a manifestation of their long-hidden feelings for each other. Either way, something almost always happens by then, although there may be a couple of exceptions where the kiss happens right in the first episode (We're talking about you, Dr Romantic!).
2. FALLING… IN LOVE
K-dramas take "falling in love" quite literally – and we're absolutely eating it up. It's the perfect opportunity for the leads to get closer and spark that romance. Better yet, throw in an accidental kiss, just like in Business Proposal (2022).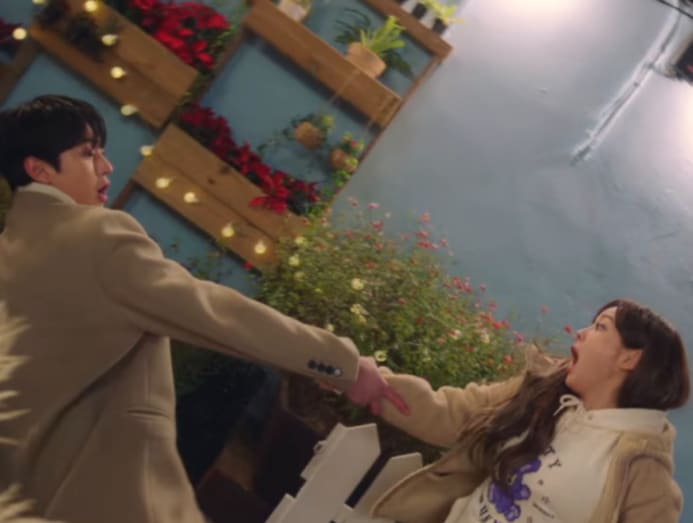 And even if there's no accidental kiss, the falling cliche is still good for a light embrace and prolonged eye contact.
3. PRODUCT PLACEMENT
PPL, otherwise known as product placement, is a common stunt in K-dramas. It's mostly unobtrusive and seamless when embedded into the scene, but some are too iconic not to mention.
The King: Eternal Monarch (2020) might have been a tad obvious with their product placement efforts by building the ad into the dialogue, which made the PPL somewhat jarring.
And let's not forget the infamous Subway PPL wave that engulfed K-dramas for a while. If you search hard enough, you might still find Instagram filters parodying the end credits with all the product placement brand logos, including Subway.
4. THESE SUPPORTING ACTORS
Recently in the spotlight for his role in Extraordinary Attorney Woo (2022) is Kang Ki-young, who arguably is the hallmark of a good rom-com. When you spot him as a supporting character in a K-drama, you know it's at least worth a watch.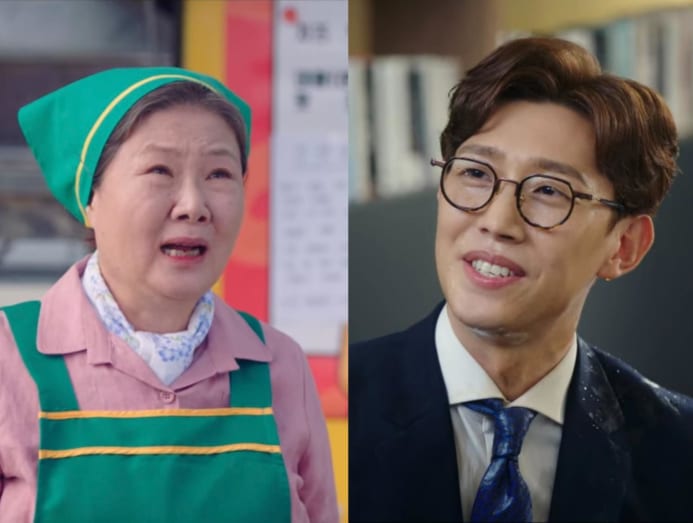 Another indicator of a K-drama worth watching? Kim Hae-sook. The veteran actress remains one of the most beloved supporting actresses. Her roles range from girl crush in The Thieves (2012), to endearing grandmother in Start-up (2020), and she shines every time.
5. "YES, VERY PRETTY"
Now this is a standard scene in K-dramas. It's where the male lead indirectly tells the female lead she's pretty.
While it's inevitably quite predictable by now, it still gets us swooning. So next time you catch a character saying "I'm pretty" in K-dramas, be sure to anticipate that swoon-worthy reply.
6. THE VILLAINS YOU CAN'T HELP BUT HATE (AND LOVE)
Ok Taec-yeon is no doubt one of the best K-drama villains to emerge in 2021. Starting off undercover as a goofy law intern in Vincenzo, he quickly morphed into the most despicable villain, to the horror of many.
Yes, the best K-dramas aren't just lovey-dovey, they keep us at the edge of our seats too.
7. CHOOSE YOUR TROPE TEMPLATE
The K-drama formula involves the standard tropes: Enemies to lovers, friends to lovers, rich guy-poor girl, contract relationships and unlikely housemates are just some of the common premises K-dramas are based upon.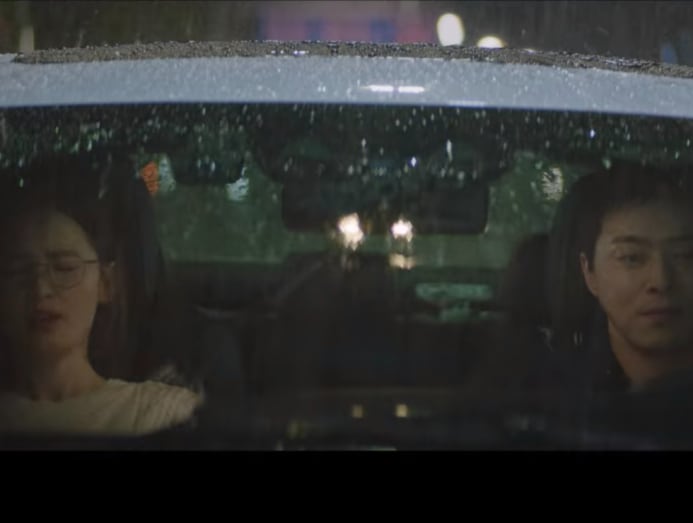 Speaking of which, our favourite friends-to-lovers relationship has to be the slow burn romance in Hospital Playlist (2021), and you bet we couldn't help but cheer for the #iksong ship to finally be end game.
And perhaps the overused (but never overrated) love triangle trope is one that tugs at our heartstrings – it's why the second lead syndrome came about, and it definitely gives the singles someone to relate to.
8. MAKEOVER SCENES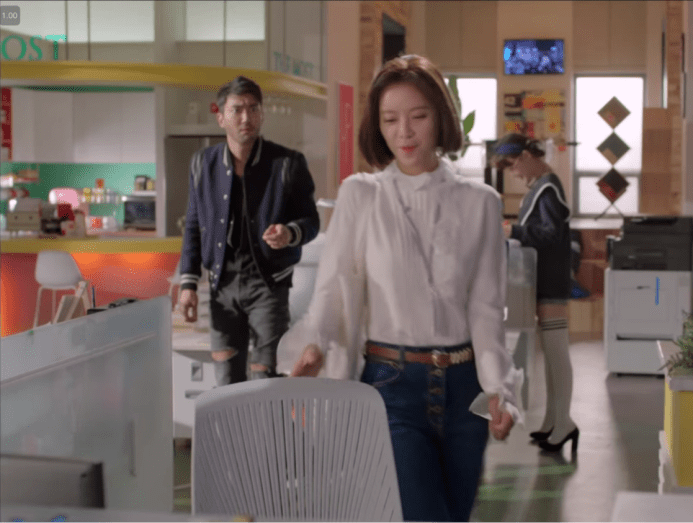 Who doesn't love a good makeover? It's a turning point not just for the character, but for the K-drama too. And really, it's less about the outward appearance and more about the main character unleashing his or her hidden confidence.
9. THEY LOVE THEIR KARAOKE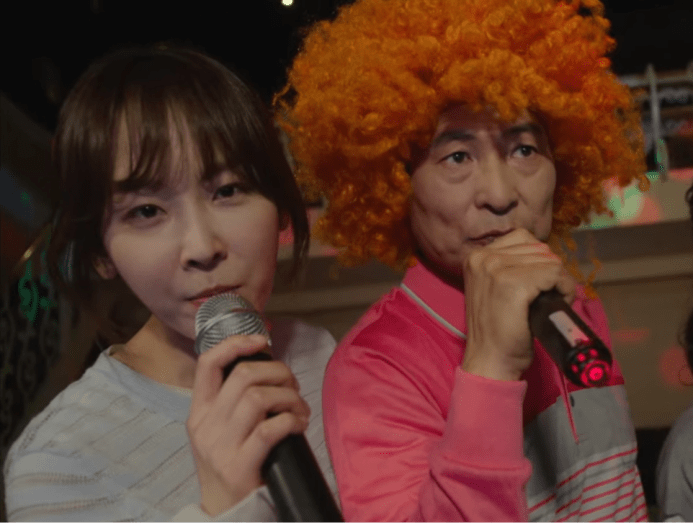 Koreans know their music and they're not afraid to sing their hearts out. As a matter of fact, karaoke isn't just for singing and dancing. In K-dramaland, karaoke is for getting over heartbreak, for confessing their feelings, and for stress-relief; all things are better after one session of karaoke.
10. DRUNKEN CONFESSIONS
A drop of liquid courage is sometimes all it takes for the K-drama characters to spill their feelings in a drunken confession. But beware of using alcohol as your catalyst for confessing IRL – success rates may vary.
And we certainly can't miss out on the all-too-iconic drunken piggybacks. It checks off a couple of love languages at one go: Acts of service, physical touch, and quality time; we can't help but stan.
11. EVERYTHING WORKS OUT IN THE END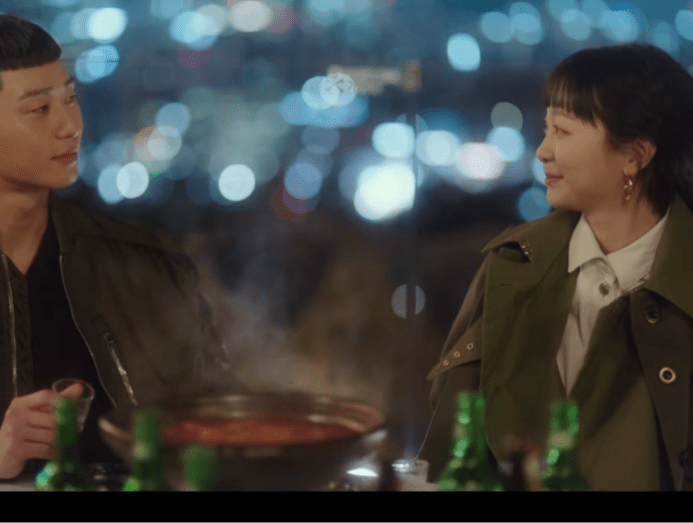 The penultimate episode is where all side plots get resolved in one neat fashion. The villain is served justice, the couples get together (*spoiler alert* not all couples get together – yes we're looking at you, Twenty Five Twenty One), and as a bonus we sometimes get to see the characters succeed in a timeskip to the future.