In 2020, he was sentenced to 21 months in prison for "causing grievous hurt with weapons" and given three strokes of the cane. But DJ Wukong, whose real name is Alfy Ngor, was determined to emerge from Changi Prison a better man.
"Prison was not an easy experience, but I had time to reflect on my mistakes and change my ways. I spent one year in maximum security solitary confinement, and made the most of my time by ingesting knowledge to better my standing in the world," the 31-year-old told CNA Lifestyle. "I spent much of my time meticulously mapping out my future."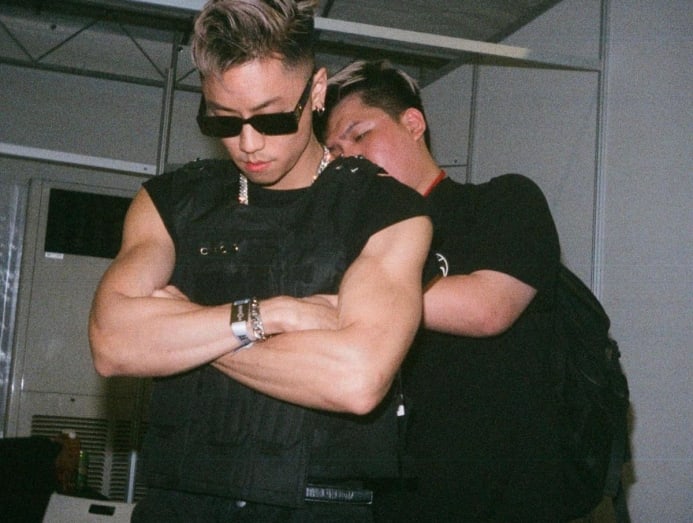 Which included making music – albeit all in his head.
"I was also planning milestones in my career to hit upon my release. Most of the music I made recently – Legend Of Wong Fei Hung: Rebirth and Phoenix Rave – were all planned and made in my head when I was in prison," he shared.
Ngor, a self-professed raver who spent his youth traipsing from festival to festival all around the world, always wanted to be a DJ. He never imagined himself doing anything else other than music.
"I have always felt a deep love for making electronic music ever since I started exploring YouTube tutorials," he shared. "It became an addiction and honestly, there is no greater feeling than making music on your laptop and having people around the world listen to it and vibe to it at your shows. It's absolutely amazing."
However, he admitted, he was also an ill-tempered youth and made mistakes which he strongly regrets. In his younger days, Ngor used to DJ for clubs and house parties, but inevitably found himself always getting into fights while performing.
"I have since endeavoured to turn over a new leaf," he said. "I have learnt that violence only begets violence and is never the way to solve a problem." 
Ngor ended up serving 14 out of his 21-month sentence and was released in August 2021. Prison was "a difficult experience" and "arduous period of reflection" for the (still) young man with big music-making dreams.
"In my darkest hours, I learnt to look inward through meditation and realised that within us, we all have an inexhaustible human spirit that can never be extinguished," he said. "As well as the strength to overcome any hardship in our way." 
He added: "That experience has also humbled me as a person, and having your freedom and liberties taken away has taught me to appreciate the simple things in life."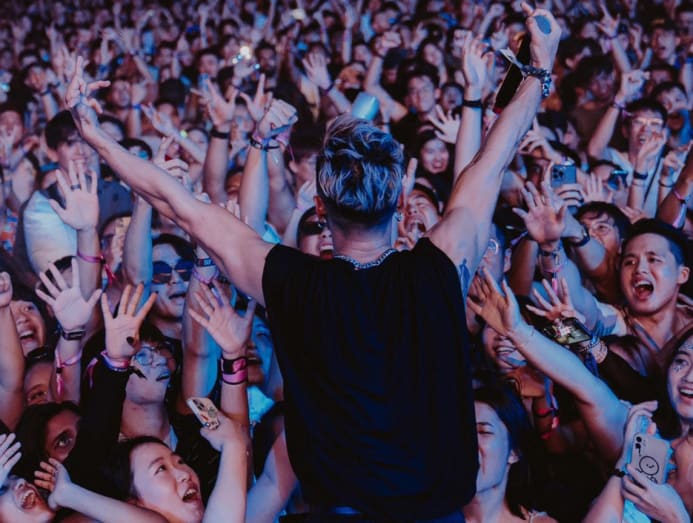 Indeed, Wukong has made significant strides since coming out of jail. He has quickly risen to become one of the most sought-after DJ-music producers in the electronic music scene, earning himself a steadfast global following along the way. He's played on festival stages all across the world and, most recently, sold out a solo gig at Zouk Singapore in four minutes. He also performed on the first day of ZoukOut this year, sharing the same stage with the likes of legendary DJ Tiesto. 
He bills himself as a new breed of performer, focused on representing authentic Asian sounds, and blending his love for Asian mythology with dance music. It's evident in chosen DJ moniker, Wukong.
"In Chinese mythology, the Monkey King Sun Wukong is revered as a powerful and loyal protector of his leader… Growing up, I gained an affinity towards this powerful symbolic entity," he explained.
"By embodying the name Wukong, it is with that fierce warrior spirit that I present my music to the world. Beyond that, any obstacles and ramifications I face are akin to the Monkey King's journey, and I hope to face them all with that same spirit of strength and perseverance. I have the same goal – to unite my brothers on this journey and bring Asian music to the world.
"Wukong isn't just a name, but my way of life," he added.
Ngor sees his music as "a reflection of the strong Asian pride that I have for my culture".
"I am proud of my Asian roots and proud to be Chinese. In every culture, music brings people together, and I saw an opportunity to blend Asian mythology and music to share with the world," he said.
"Every performance is a carefully curated experience of venturing into the beautiful world of Asian mythology and I want my audience to feel that they leave with a piece of that mystical experience forever etched in their memories. The business of life is the acquisition of memories, and what better way to share my culture than through the universal language which is music."
Truth be told, successful Singaporean DJs are few and far between. So how does Ngor intend to see this career all the way?
"The local DJ scene is filled with much talent and undiscovered gems. The talent in Singapore and in Asia is in abundance, and it will continue to rise," he said. "As a rising tide raises all ships, I have had collaborations with local DJs in my performances, and would always be on the lookout for more collaborations."
He continued: "I am my own unique brand of individual, both in my music and on stage entertainment. My goal is not to stand out from the rest, but to compete with myself, striving to be a better version of myself than the day before."
Looking back, Ngor has come a long way from being an ex-convict, with prison time being truly a lesson well learnt.
"I would rate it one out of five stars on TripAdvisor," he quipped about his time in jail. "And wouldn't recommend it to family and friends."