Kuala Lumpur's F&B scene is roaring back to life post-pandemic, and with it, the hunger (and thirst) for new places to wine, dine and take pictures of. Here, we round up a list of design-led places to head to for a memorable time.
MONROE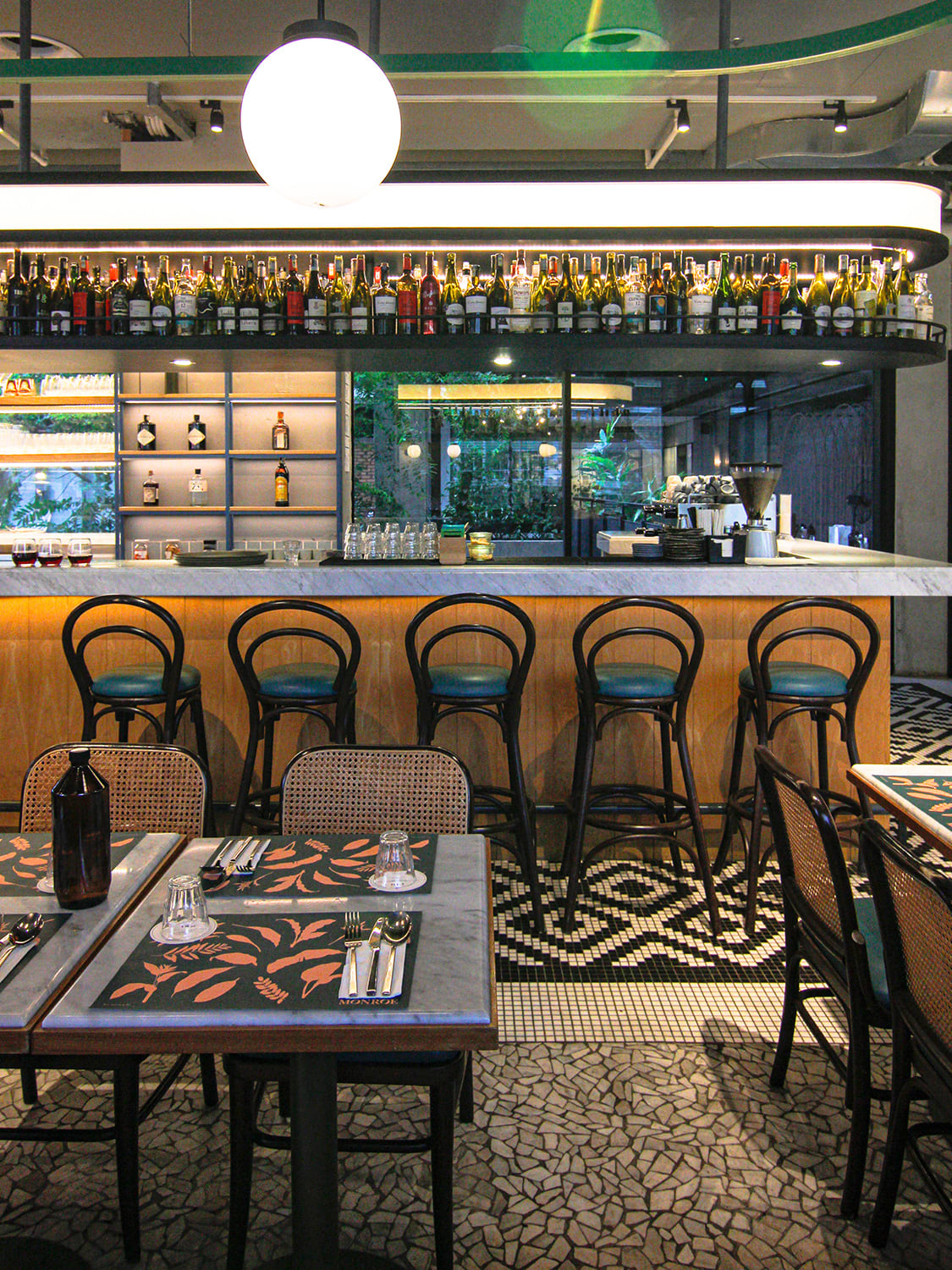 Nestled in a cosy corner of the extremely cosy KLOE hotel in Bukit Bintang, Monroe is a modern American restaurant loosely based on classic NYC diners and LA cafes. A walk up the moodily lit staircase rewards you with a bright and breezy space with large windows overlooking the tree tops of the well-landscaped grounds.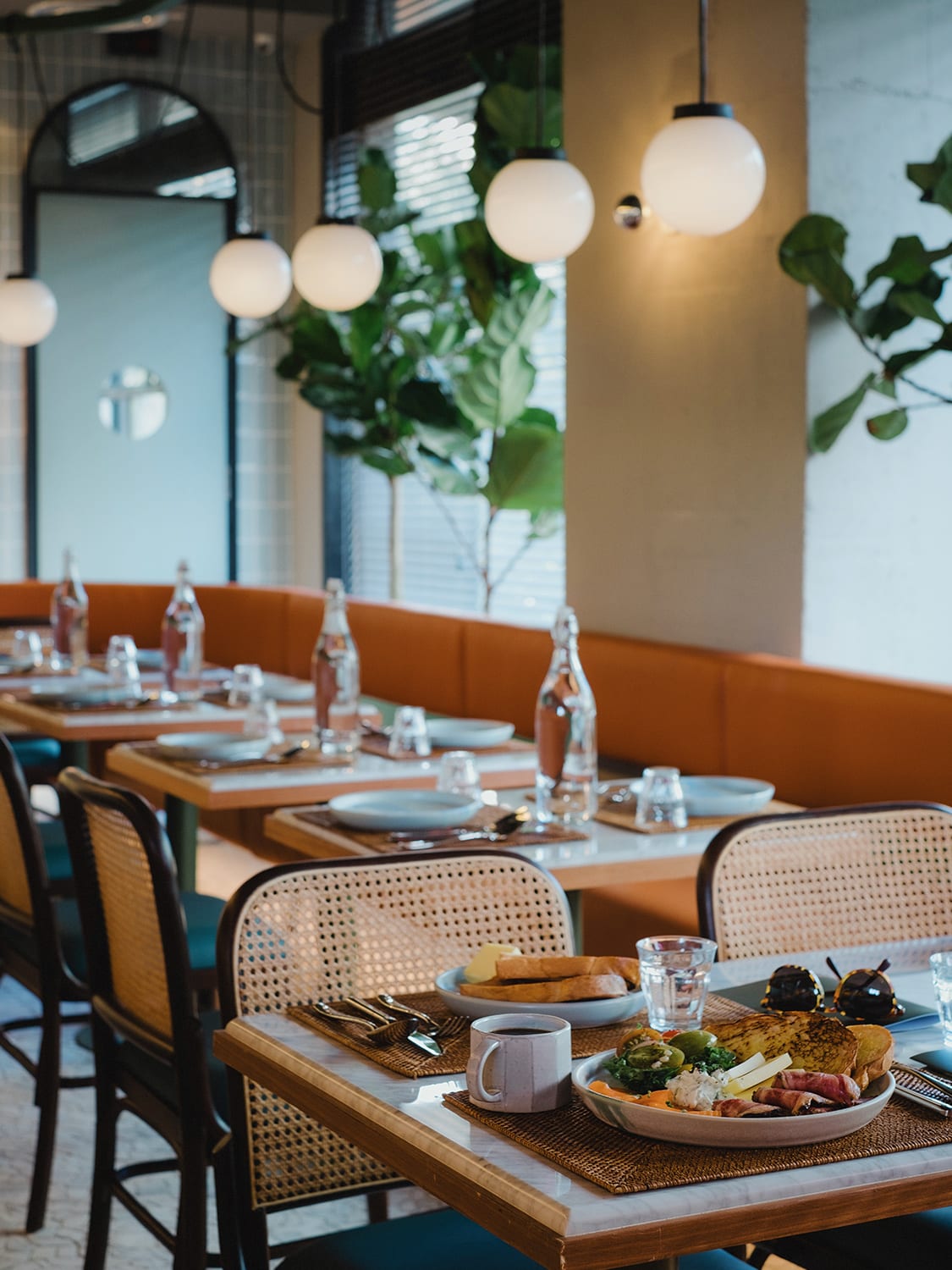 Designed by Singapore firm Wynk Collaborative, the State-side diner references are evident from the long bars, curved booths and neon sign. Local context is seamlessly woven in from the colonial-style geometric mosaic flooring, wicker-backed chairs and bentwood counter seats with gleaming marble and brought to the present day with hipster industrial vibes via the eggshell tiled walls and exposed concrete ceilings.
Read: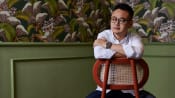 Meet Kian Liew, the Singaporean behind one of Kuala Lumpur's hottest restaurants right now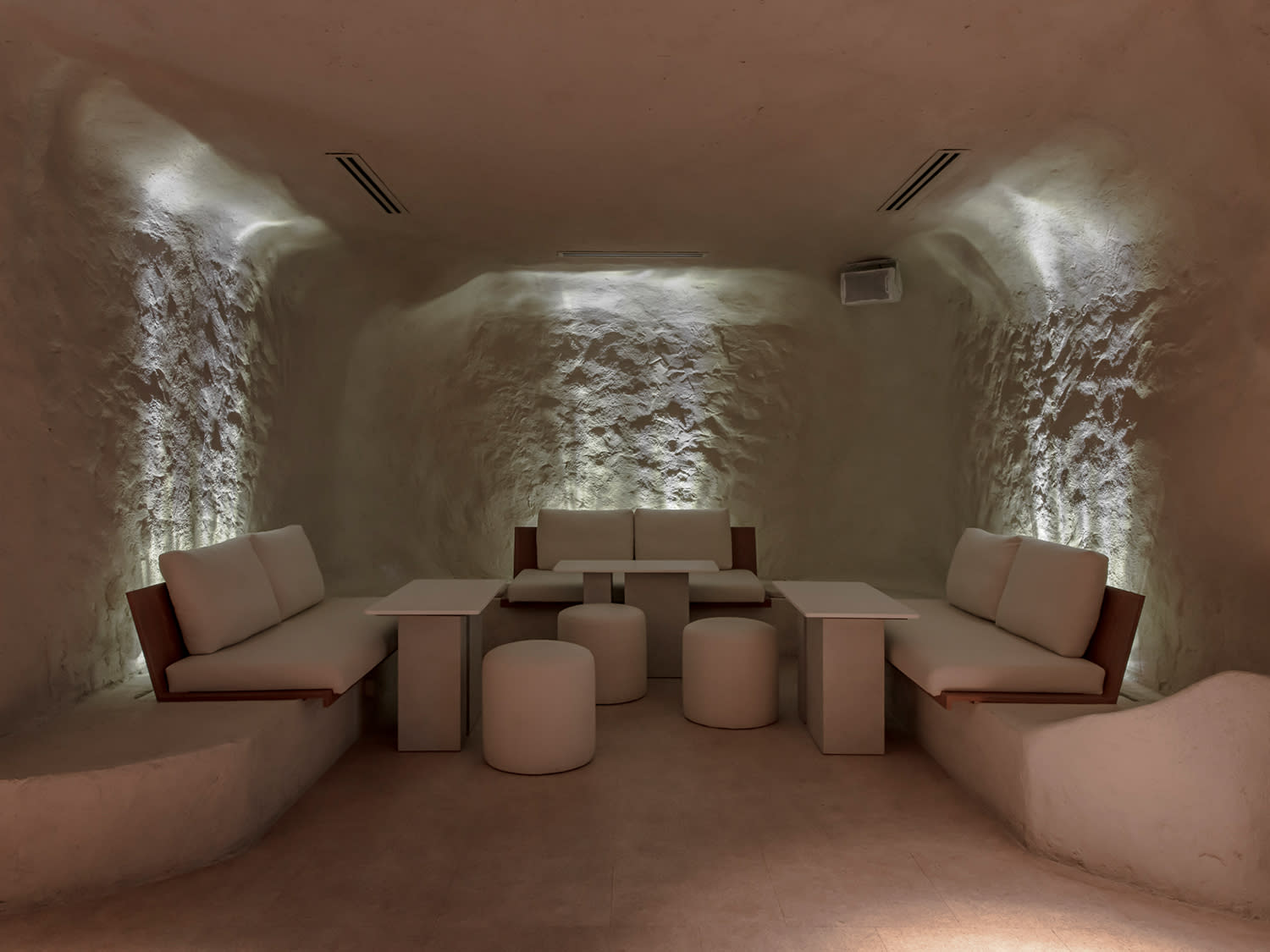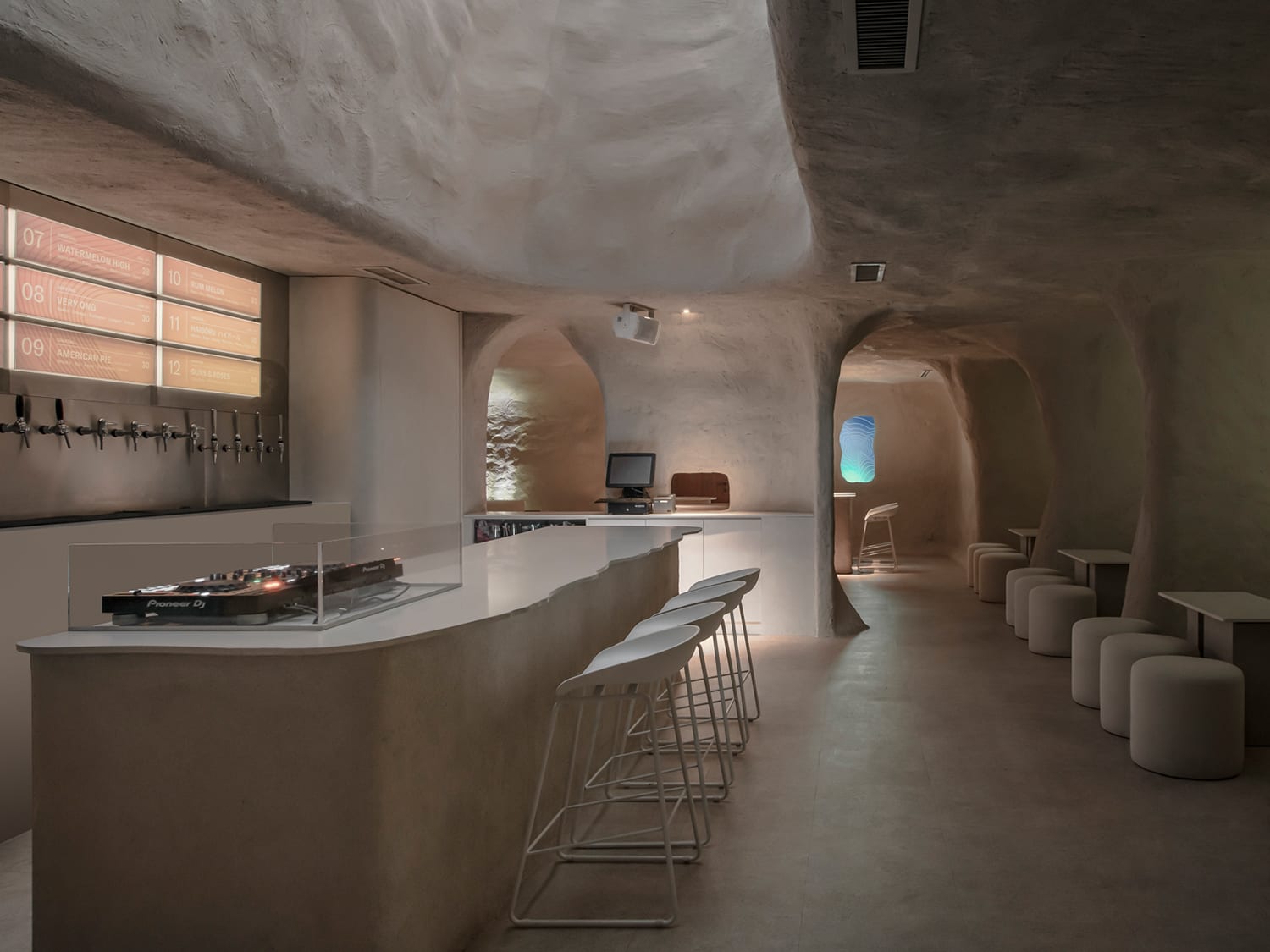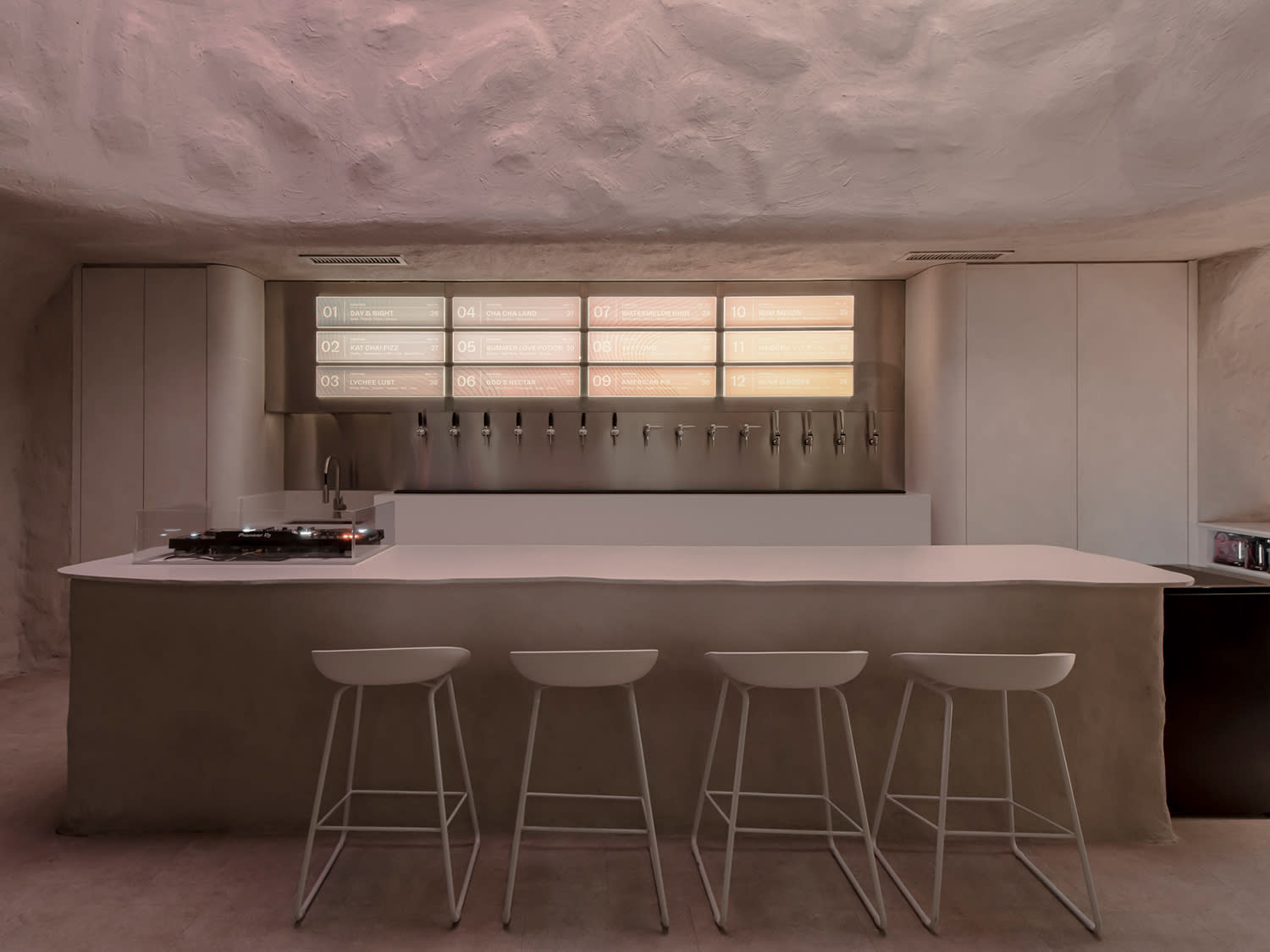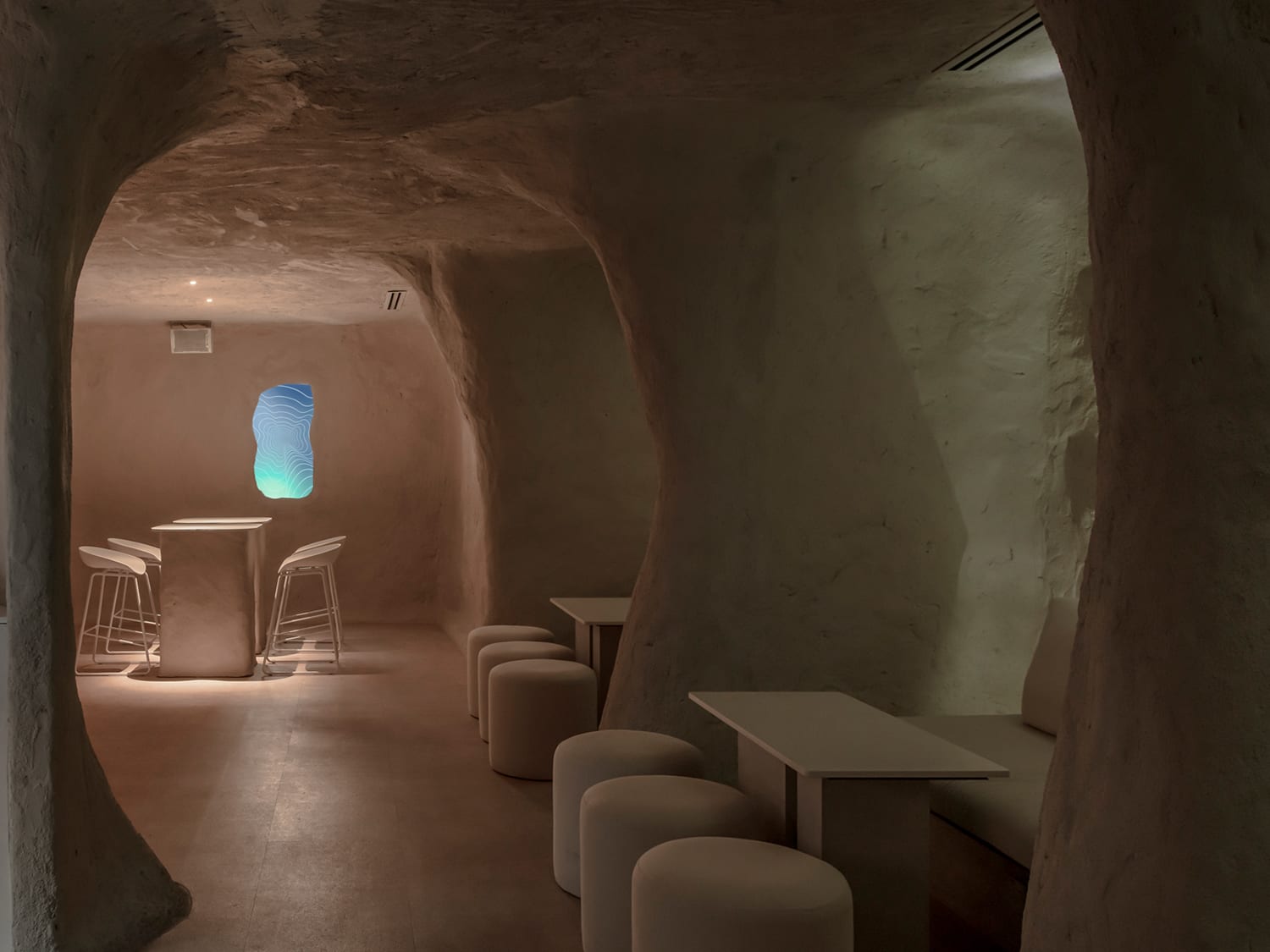 While craft cocktails are nothing new, Tap tap offers an innovative slant with quality cocktails on tap. Previously only available using a draft system at kiosks and selected bars, Tap Tap recently unveiled a dedicated bar which is just as original as its concept.
Located in Desa Sri Hartamas, Tap Tap cocktail bar is housed in a cave-like space showcasing rough walls and monolithic furniture. Think The Flinstones meets Kim Kardashian's Hollywood homes by Axel Vervoordt. EMPT Studio designed this unique setting with soft contoured walls, private niches and an off-white palette aglow with diffused lighting.
Read: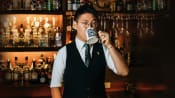 How a self-taught bartender from Penang made it to Asia's 50 Best Bars 2022 with Backdoor Bodega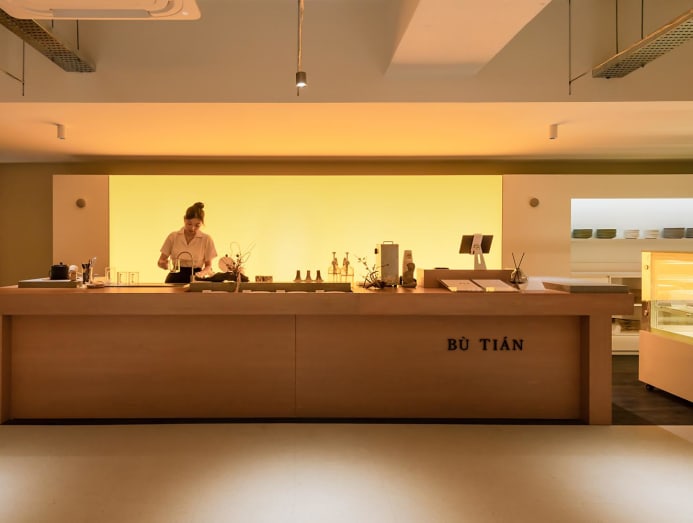 Once just a takeaway dessert business, Bu Tian now serves its signature tea-based, triple-layered treats in a full-fledged cafe with a pale autumnal palette. The store's name, which means 'Not Sweet' in Mandarin, reflects its belief in balancing natural flavours without overwhelming sweetness.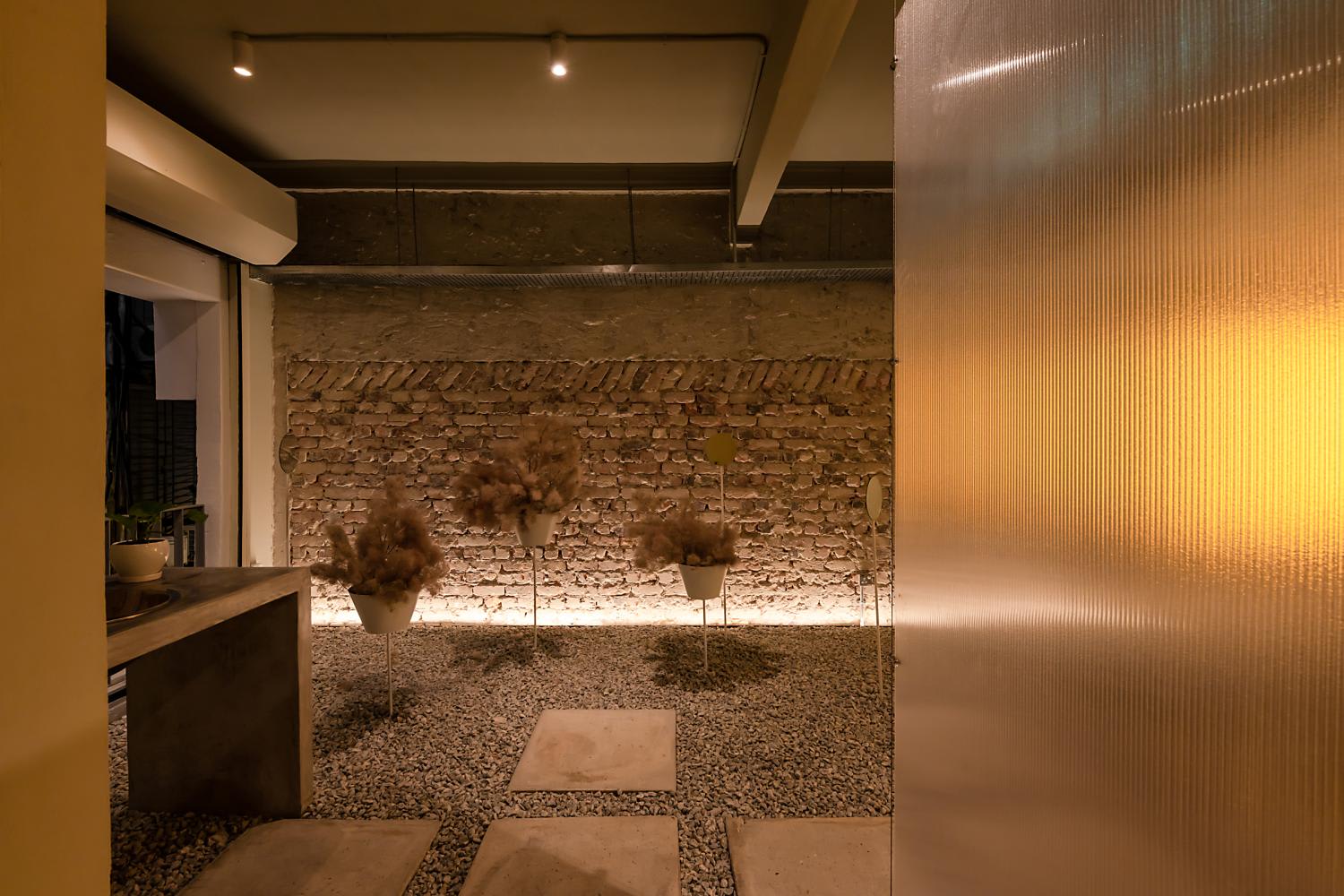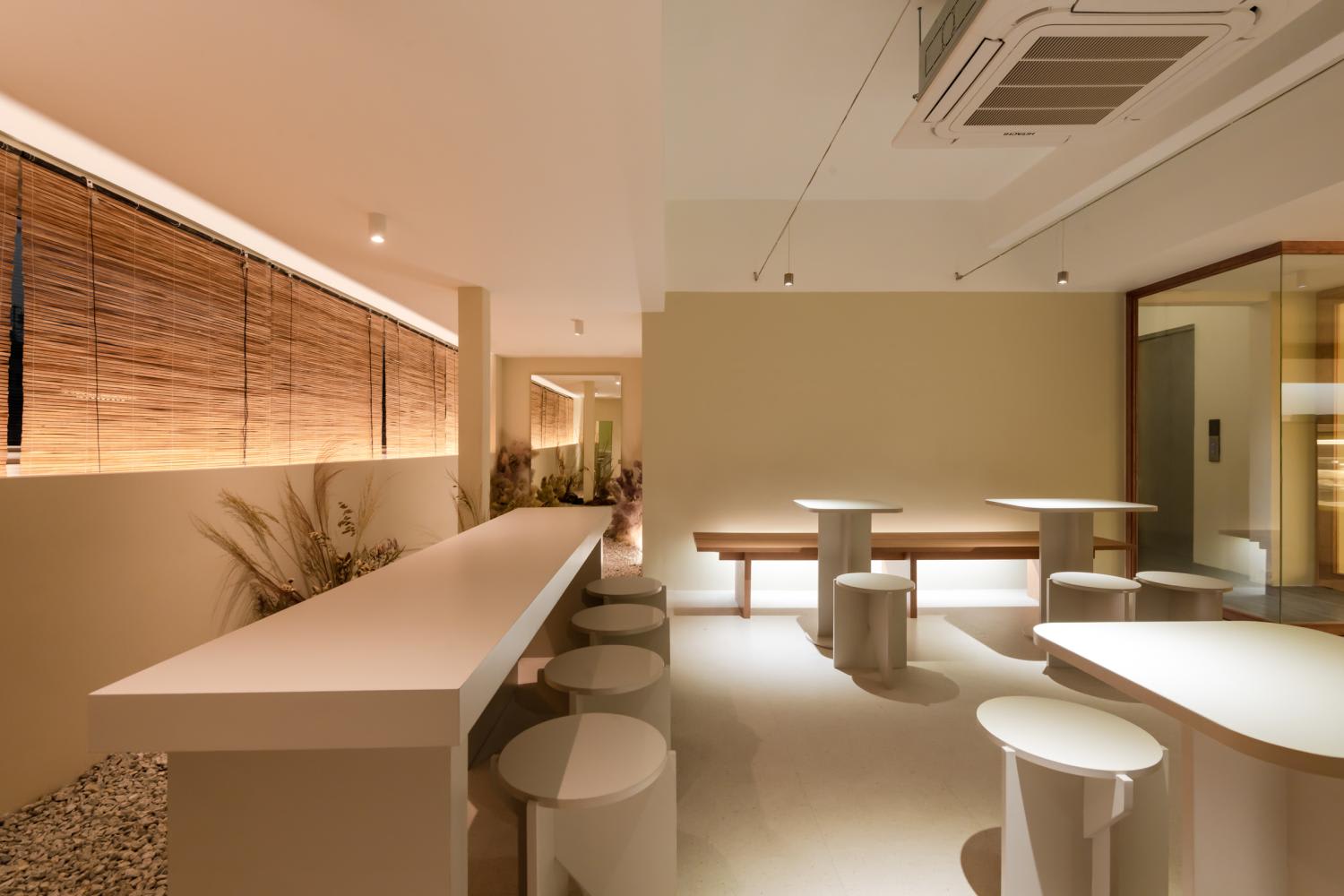 The store's design concept extends this philosophy by featuring a subtle and neutral tone, eliminating visual distractions to promote mindfulness and enhance the sense of taste.
Its focal point is the bar, which is highlighted by a diffused amber backlight, resembling the colour of a sunset. This creates a contemplative atmosphere, encouraging customers to savour the desserts and appreciate the beauty of such fleeting moments, much like a sunset.
Related: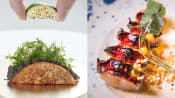 Visiting Hong Kong soon? Here are some of the hottest restaurants to check out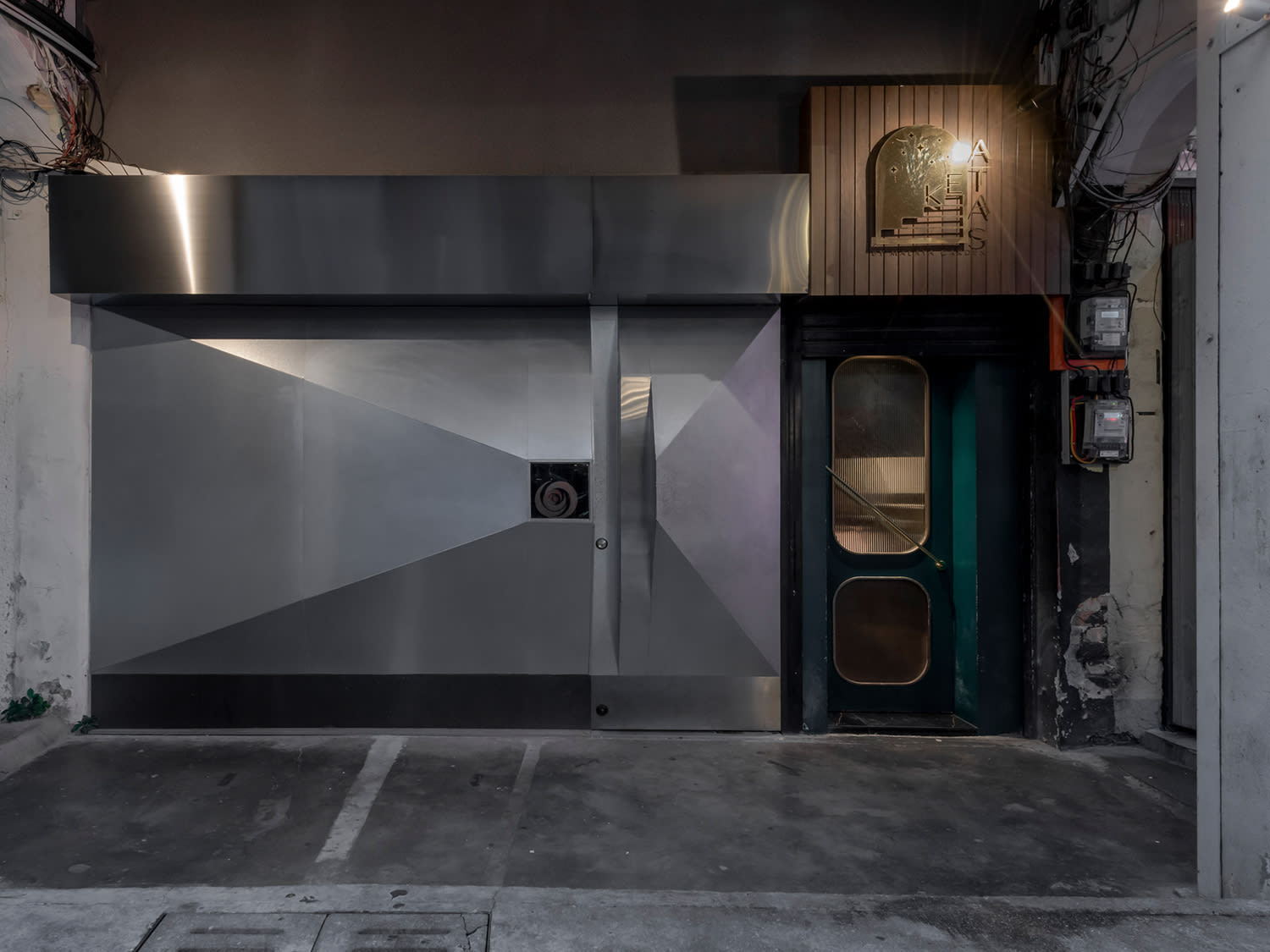 An intriguing and intimate space in the rapidly gentrifying Petaling Street area, Penrose is an elevated classic cocktail bar that only seats 25 people. Run by the founders of Merchants Lane and Wildflowers, Ken Ho and Matthew Goh, who can be credited with the creative resurgence of design-led spaces in the area, this bar is also designed by POW Ideas. Its street entrance is an arresting industrial-style installation of shiny metal sheets set at different angles. Upon entering, the clean, minimalist space with a sleek pair of bars running along the wall. The metal theme continues here in elegant detailing with the edging of the bar and the overhead beams.
Lighting is atmospheric and underlines the sophistication of the dark palette of blacks, granites and greys. Just the right setting for the concise but elegant menu of what is considered the best cocktails in the city.
OKAJU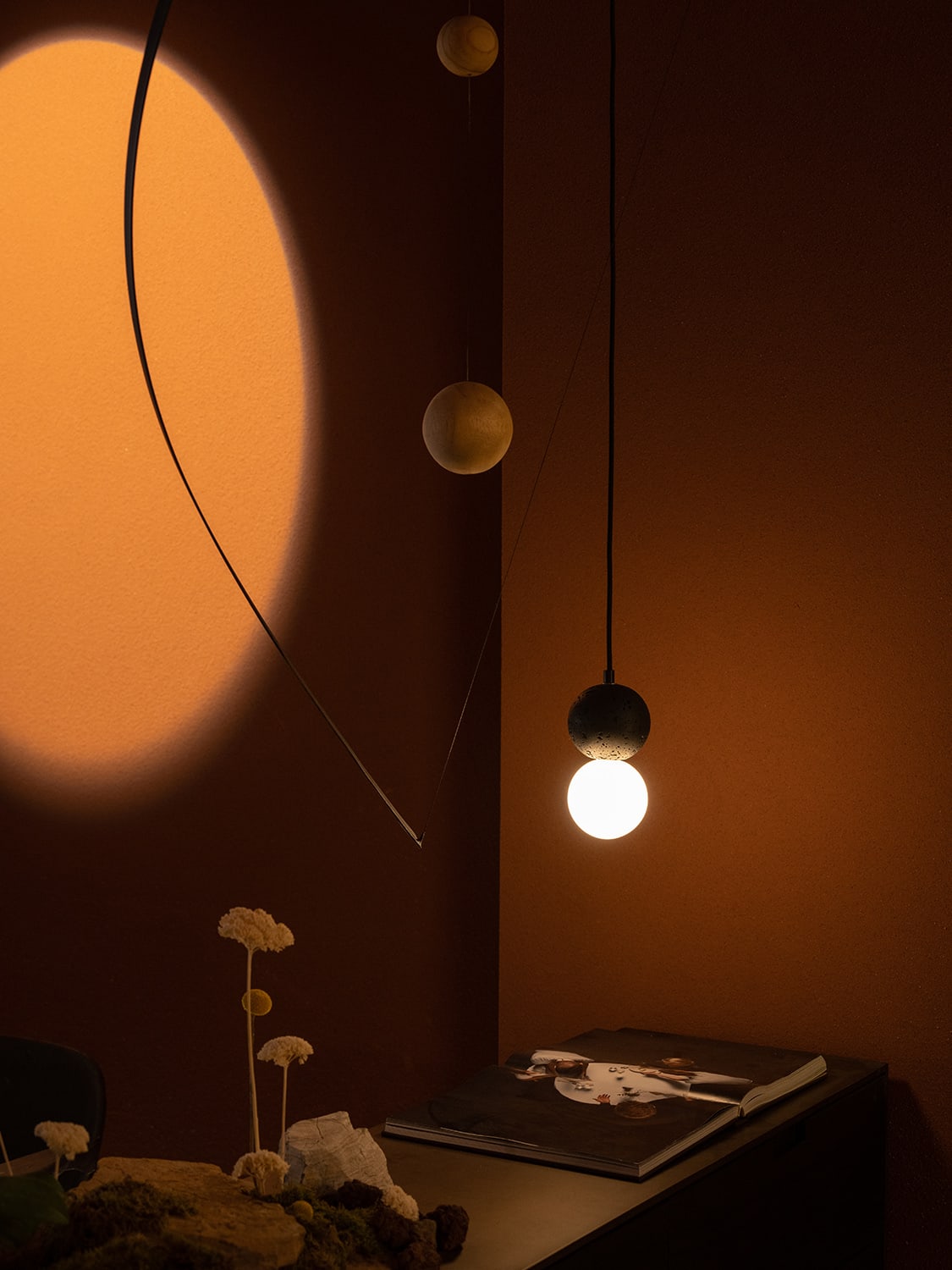 Okaju, in The Starhill Bukit Bintang, is the first restaurant in Malaysia to offer Robatayaki Omakase, where food is cooked over a fire using mangrove wood. Wood and the colours of nature are the inspiration for this warm, inviting space .Designed by Karen Mok, dining here feels like being cocooned in a minimalist dream. Rammed earth walls, burnt wood furniture and a honey-coloured palette, combine for a space that elegantly expresses the elevated flamed cuisine served.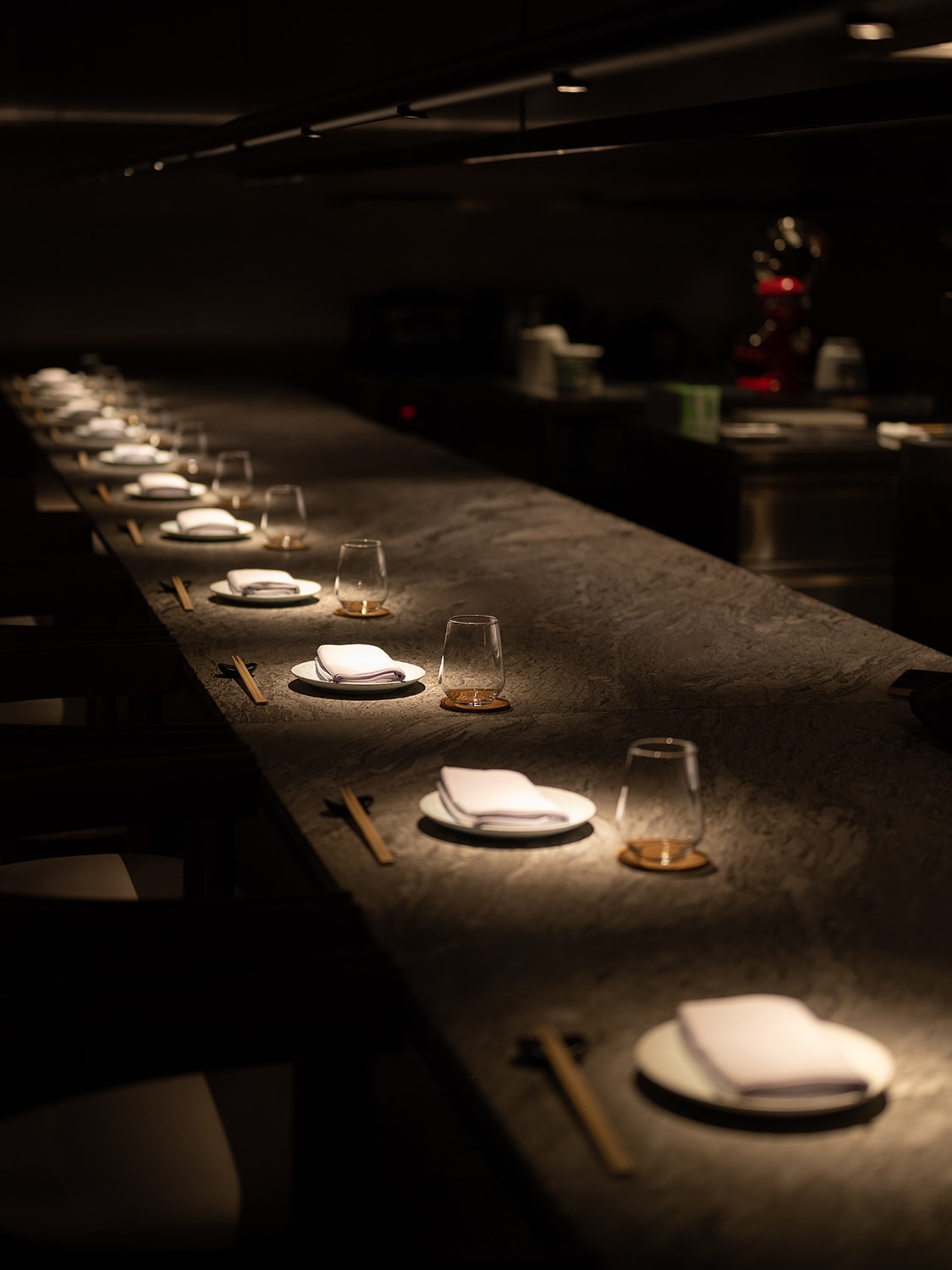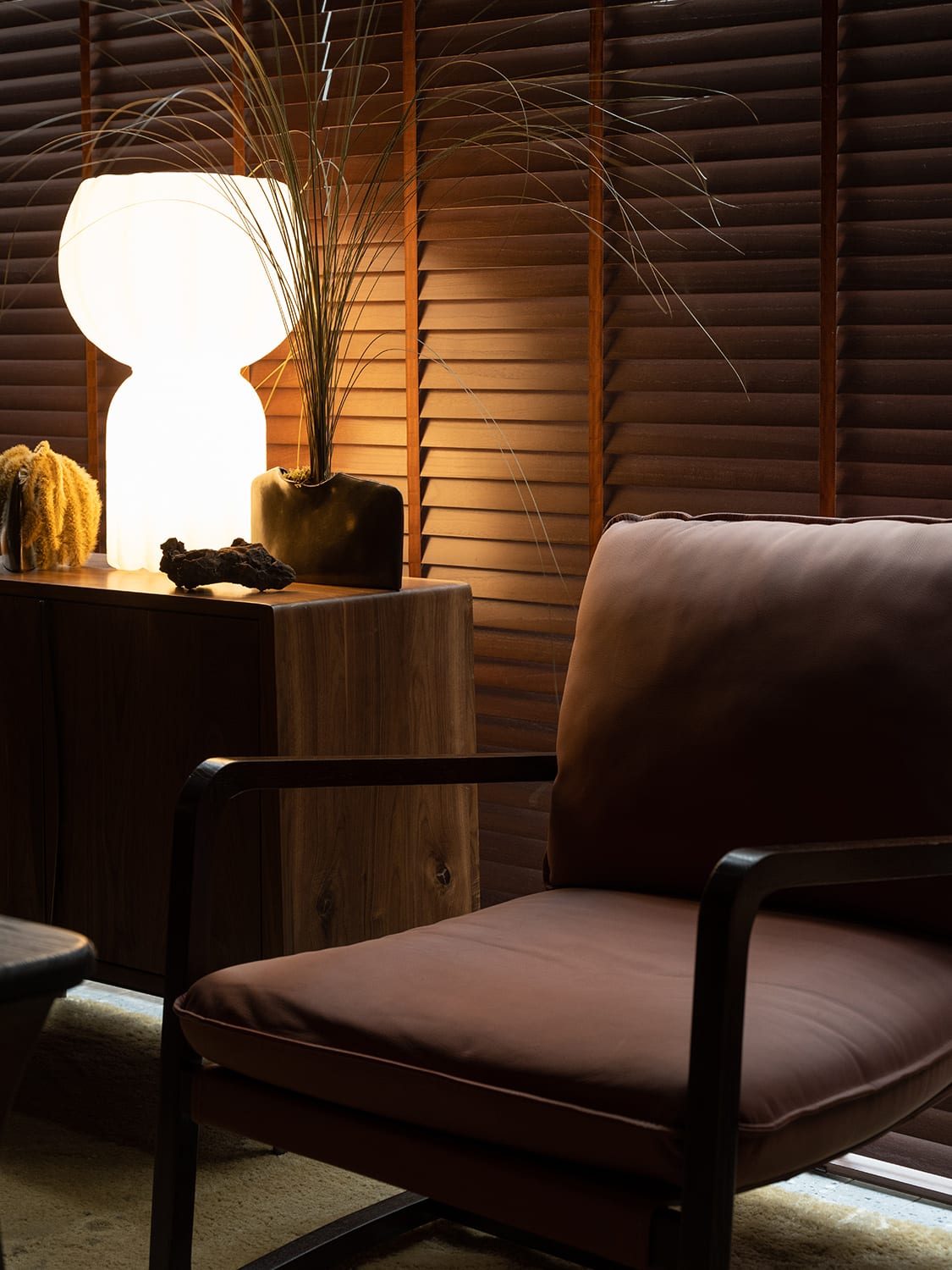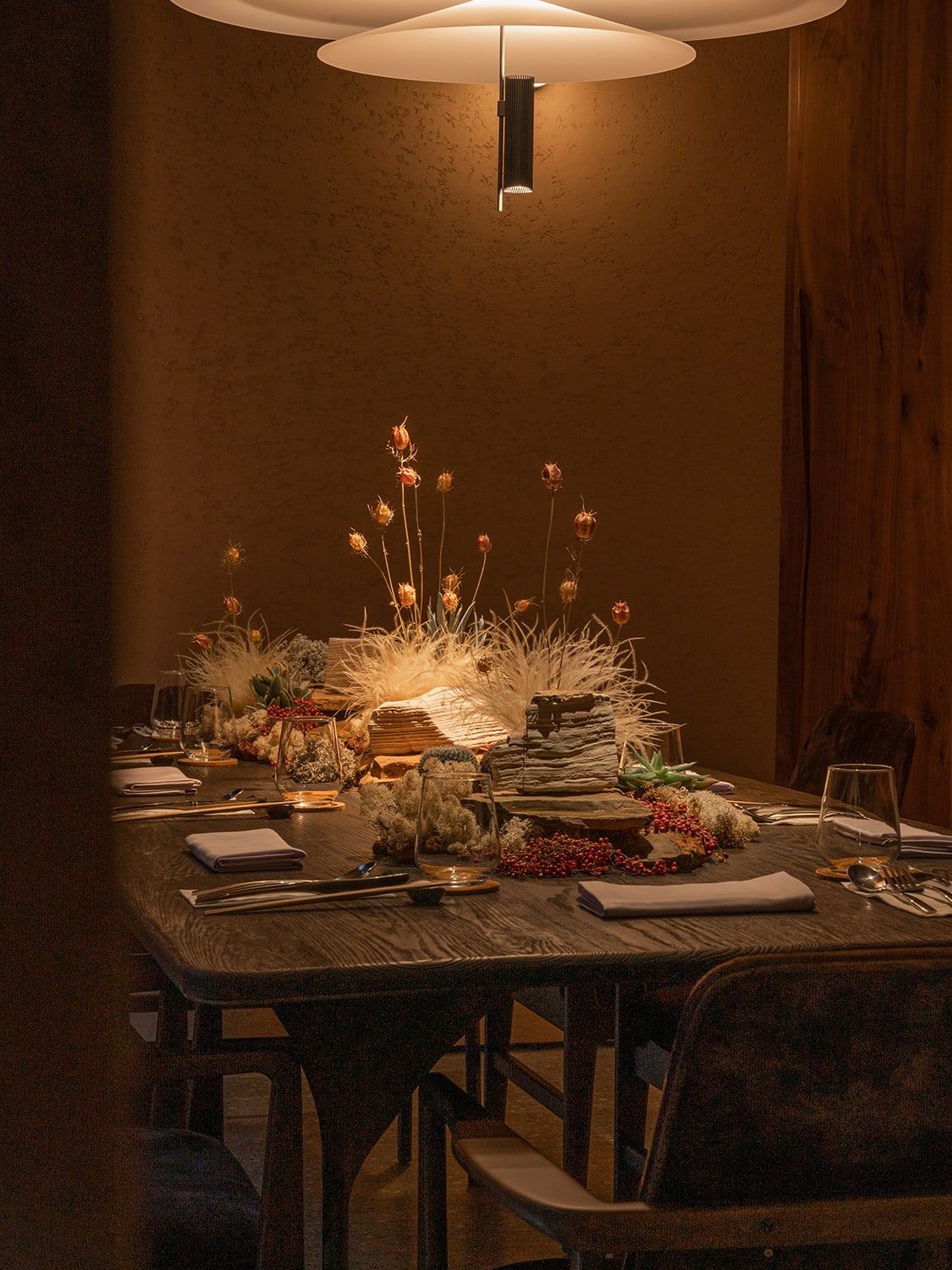 To ensure the uniqueness of the experience, custom floral arrangements and modern lighting finesse the restaurant led by respected local chef, Eddie Ng.
Inspired by the brand's endless love for botanicals, Botanica in Bamboo Hills is a serene space in the city's latest one-stop dining destination set in a 16-acre site. Touted as an elevated concept of the popular cafe brand, this iteration was designed by Supereka, known for its deft way with natural materials.
The skill lent itself well to this bright, restful restaurant within a lush greenery landscape with plenty of outdoor seating and a cosy outdoor bar. Wood detailing and exposed bricks make a pleasing background populated by neutral-hued furniture in tactile fabrics, rattan chairs and sculptural wooden lighting
VCR RITCHIE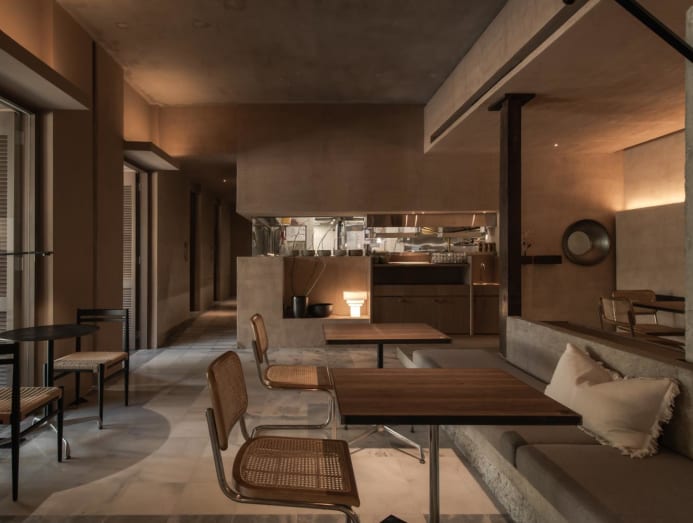 Designed by F&B darlings, Wunderwall, who have created Instagram favourites like Small Shifting Spaces, Jibby on the Park and VCR Stacks, the young design collective's VCR Ritchie in Ampang continues its winning streak. Set in an unassuming row of shophouses, the minimalist yet poetic design recalls the work of Carlos Scarpa.  A restrained palette of neutrals and natural materials inform the furniture choices with cantilevered wooden chairs, mid-century shapes and woven rattan details.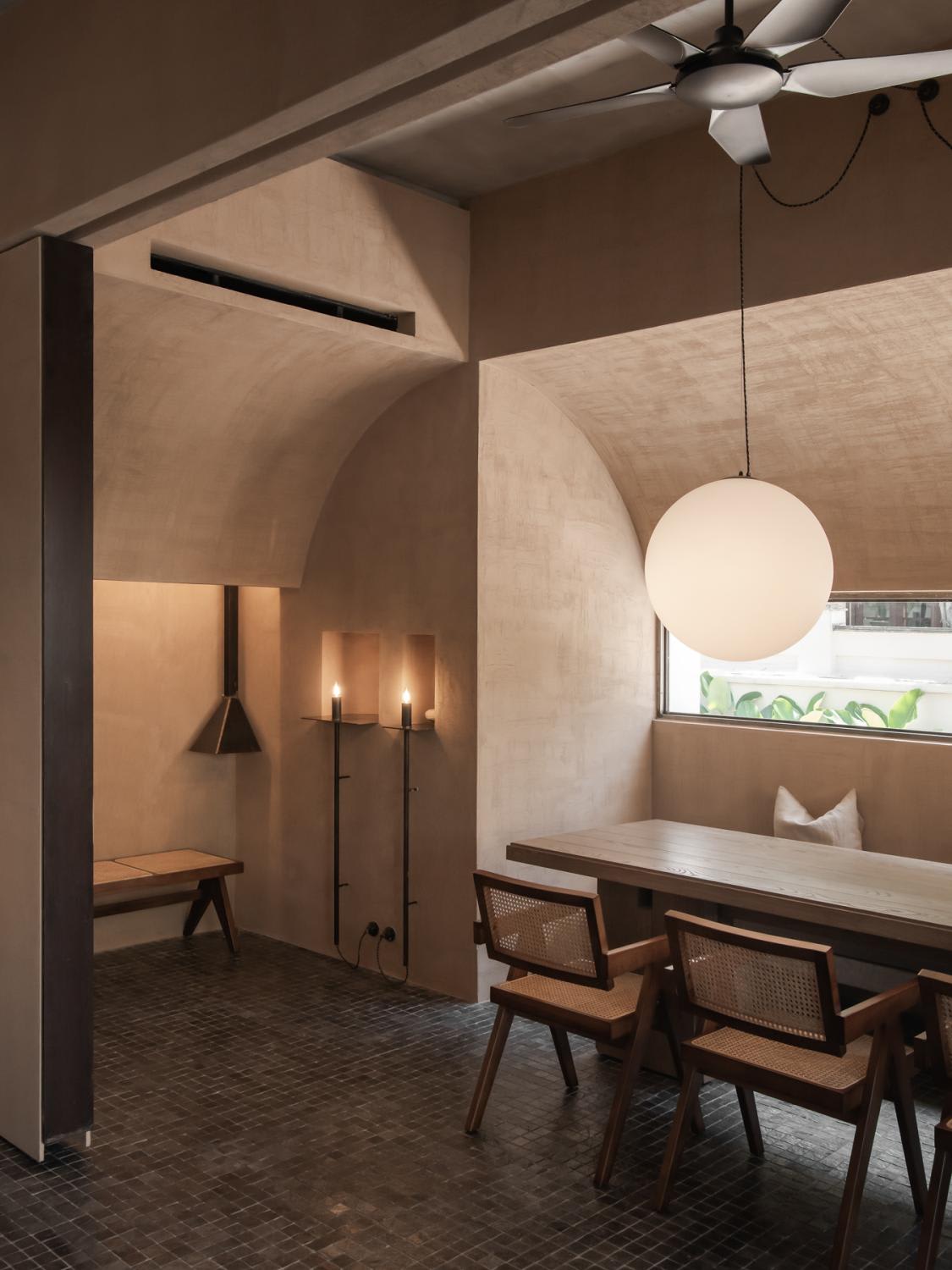 A subtle creamy stucco finish adorns most walls, accented by pale wood trimming, and is complemented by black metal, warm lighting, a grey mosaic tiled floor and strategically placed plants. Offering an expanded and elevated menu from VCR's available cafe offerings, this space is the ideal backdrop for lingering over this more refined menu.
Related: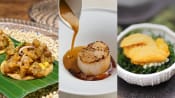 Finally, a celebration of the food from the Malay Archipelago in fine dining establishments across Singapore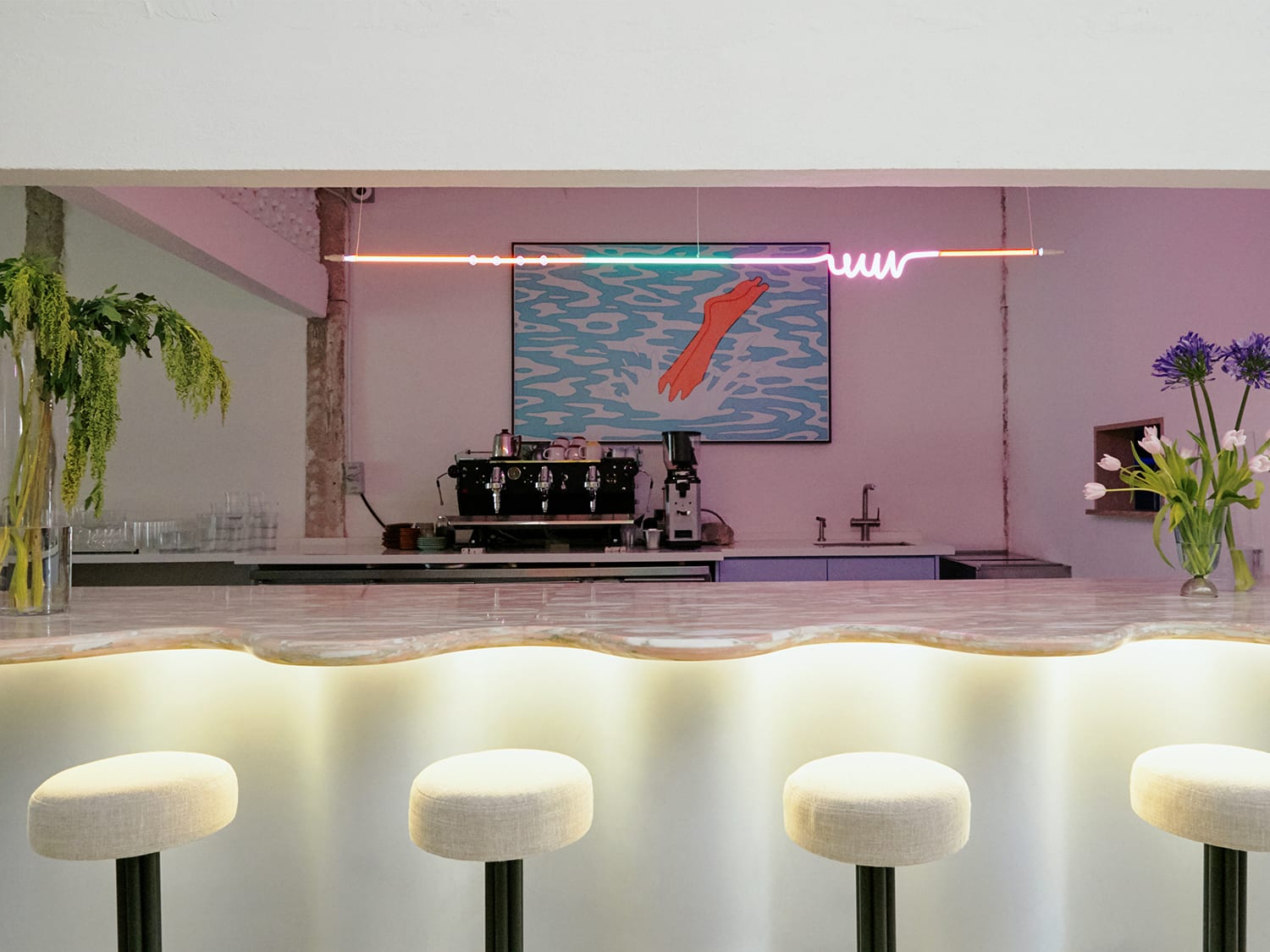 Located adjacent to the arts hub, The Zhongshan Building, Kantata is a hidden bar. Look behind a hole in a wall of the graffiti-filled Zhongshan Annexe building, and you'll find a space that transforms magically, depending on the time. In the day, it's a cafe cheerful with natural light streaming through the translucent vent blocks, while in the evenings, it's a cool spot to have drinks beneath the glow of the neon light.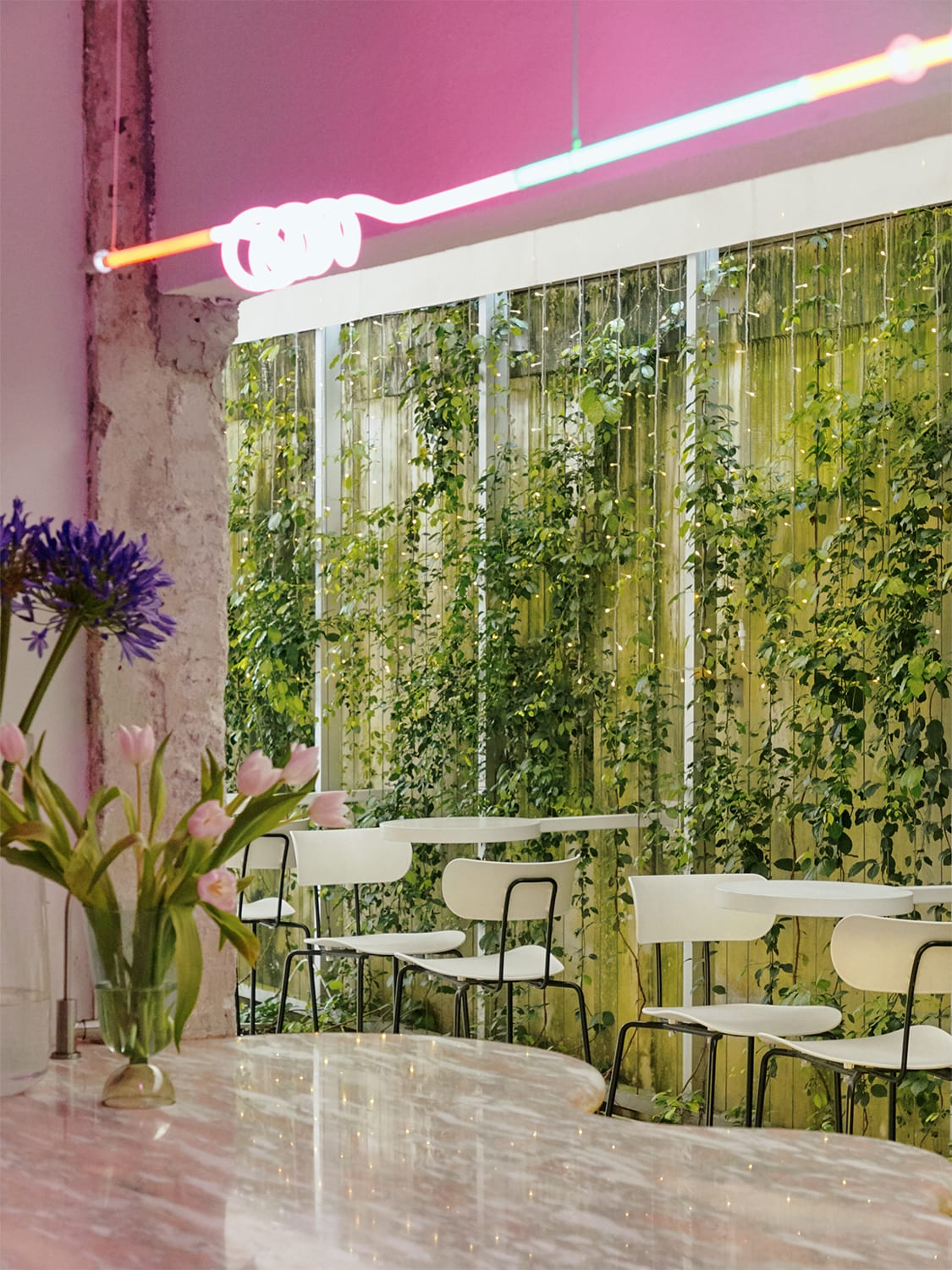 It's as relaxed and offbeat as its owners, the duo behind design and branding collective Studio Kanta, Adrien Kent and Suek Mei Chai, and a culmination of their personalities. A bit whimsical and wacky, revel in the David Hockey-esque colour palette, a scallop-edged bar and cheeky details.
RAW KITCHEN HALL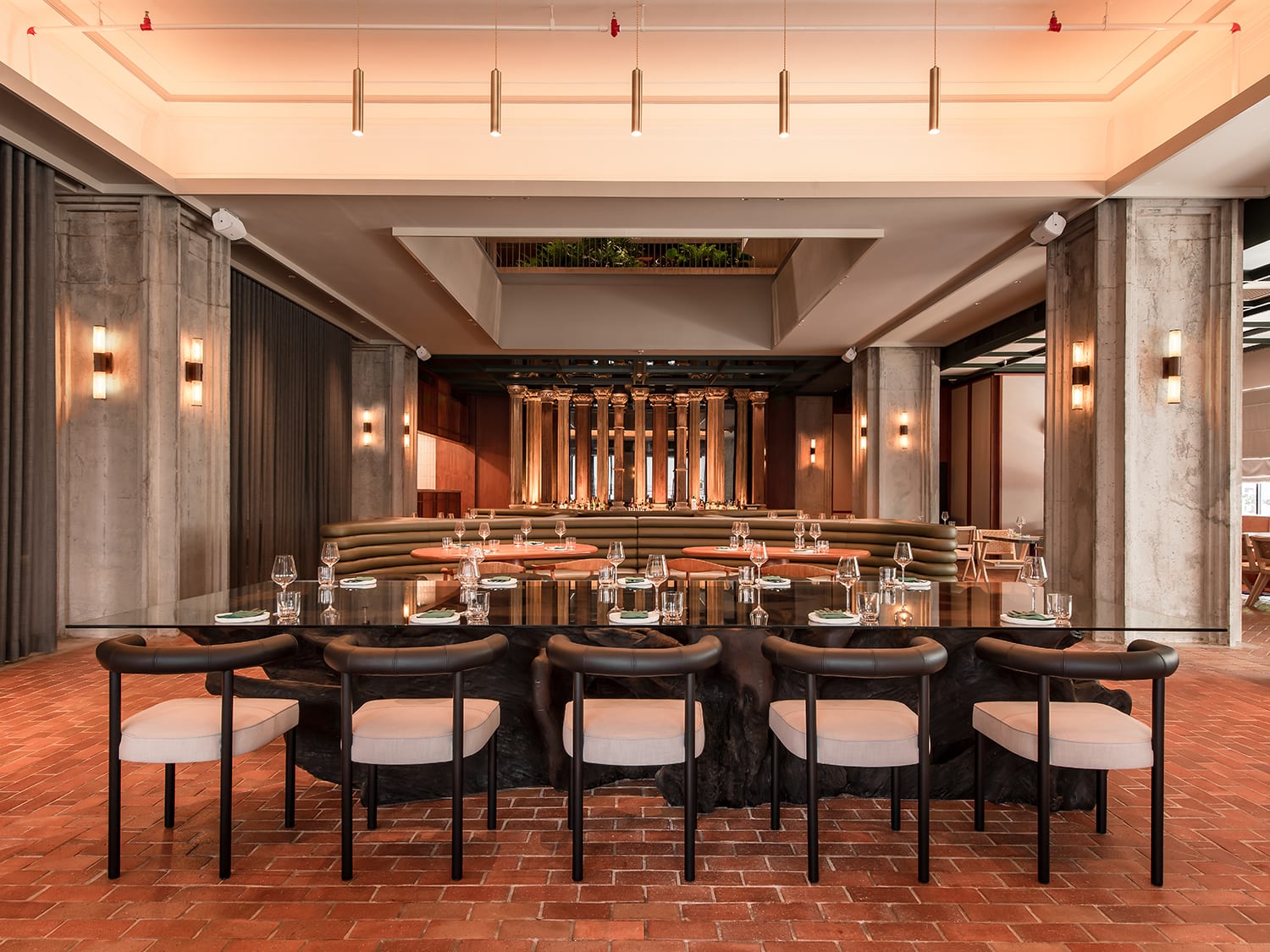 Set in the beautifully realised Else hotel in Petaling Street, Raw Kitchen Hall is an offshoot of its popular flagship Raw Kitchen Bar in Singapore. Like the rest of the hotel, Raw Kitchen Hall was designed by Studio Bikin and shared the same design language that sensitively balances the new and the old, the raw and the refined.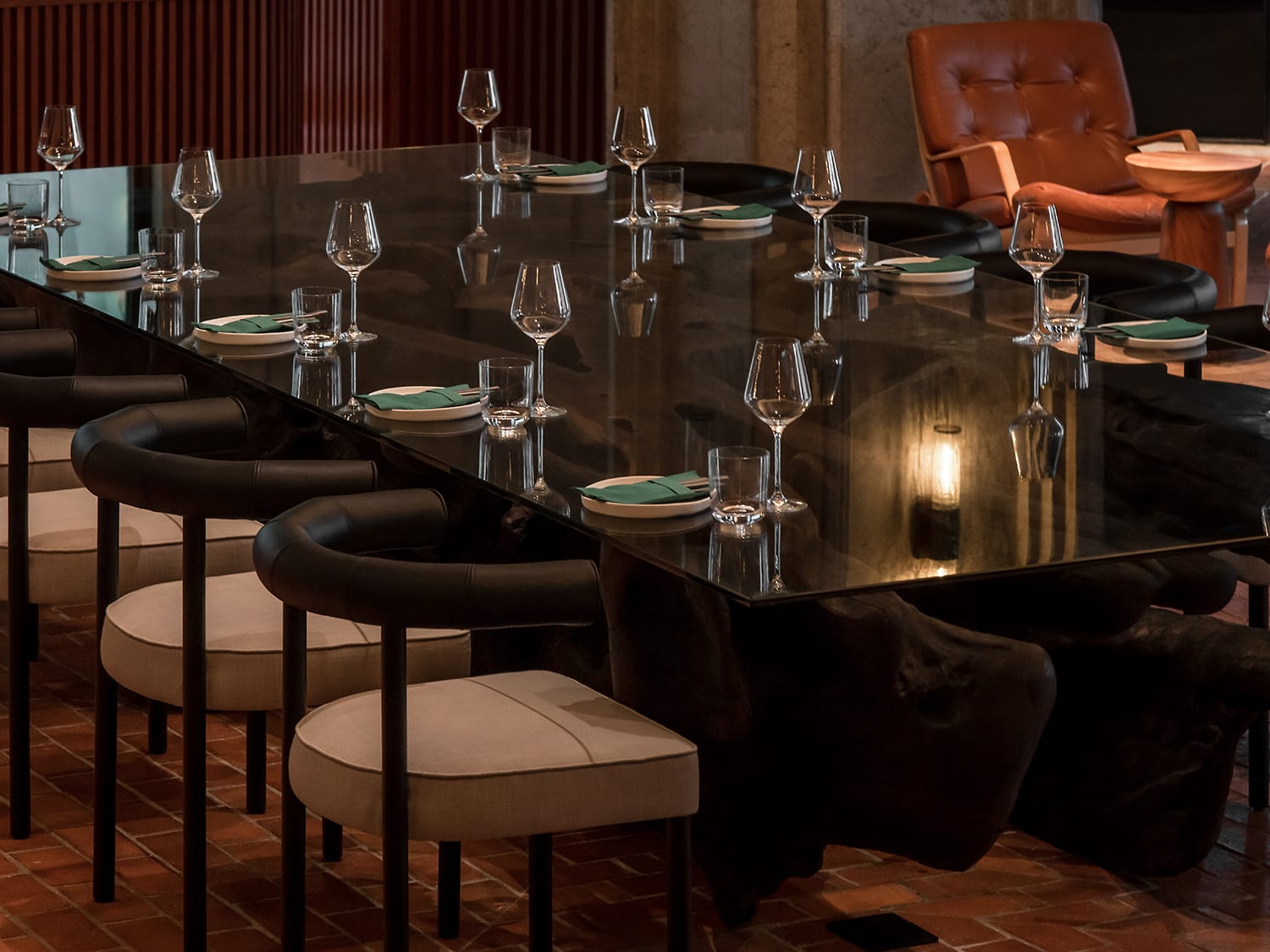 Outfitted with sculptural wood furniture and retro banquette seating, the restaurant is located beneath a grand atrium space. Rough stone flooring is offset by exquisite rugs by Omar Khan Design, while carefully curated modern artwork by regional artwork can be viewed while having your meal.
The dining area is backdropped by a bar featuring distressed Roman columns, a quirky detail which adds drama and presence to this stylish space.
THE RABBIT HOLE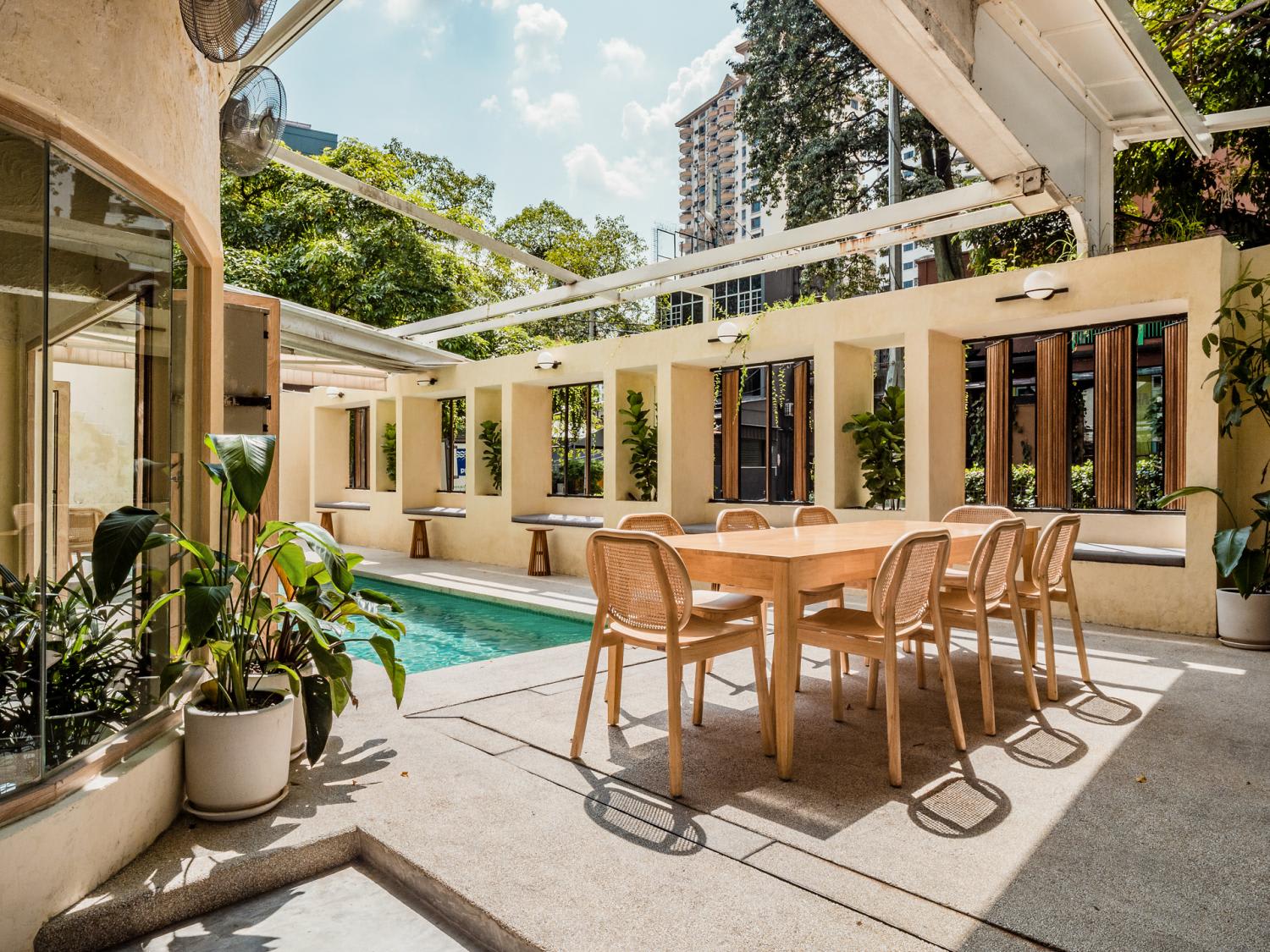 An oasis in the heart of Changkat Bukit Bintang, The Rabbit Hole is a restaurant cum bar that feels like a stylish beach club in Santorini. Located in a 1970s Art Deco villa that was once a French restaurant and club, the building had seen better days until it was transformed by Shin Tseng, founder of ST/Arch and Urban Agenda Design.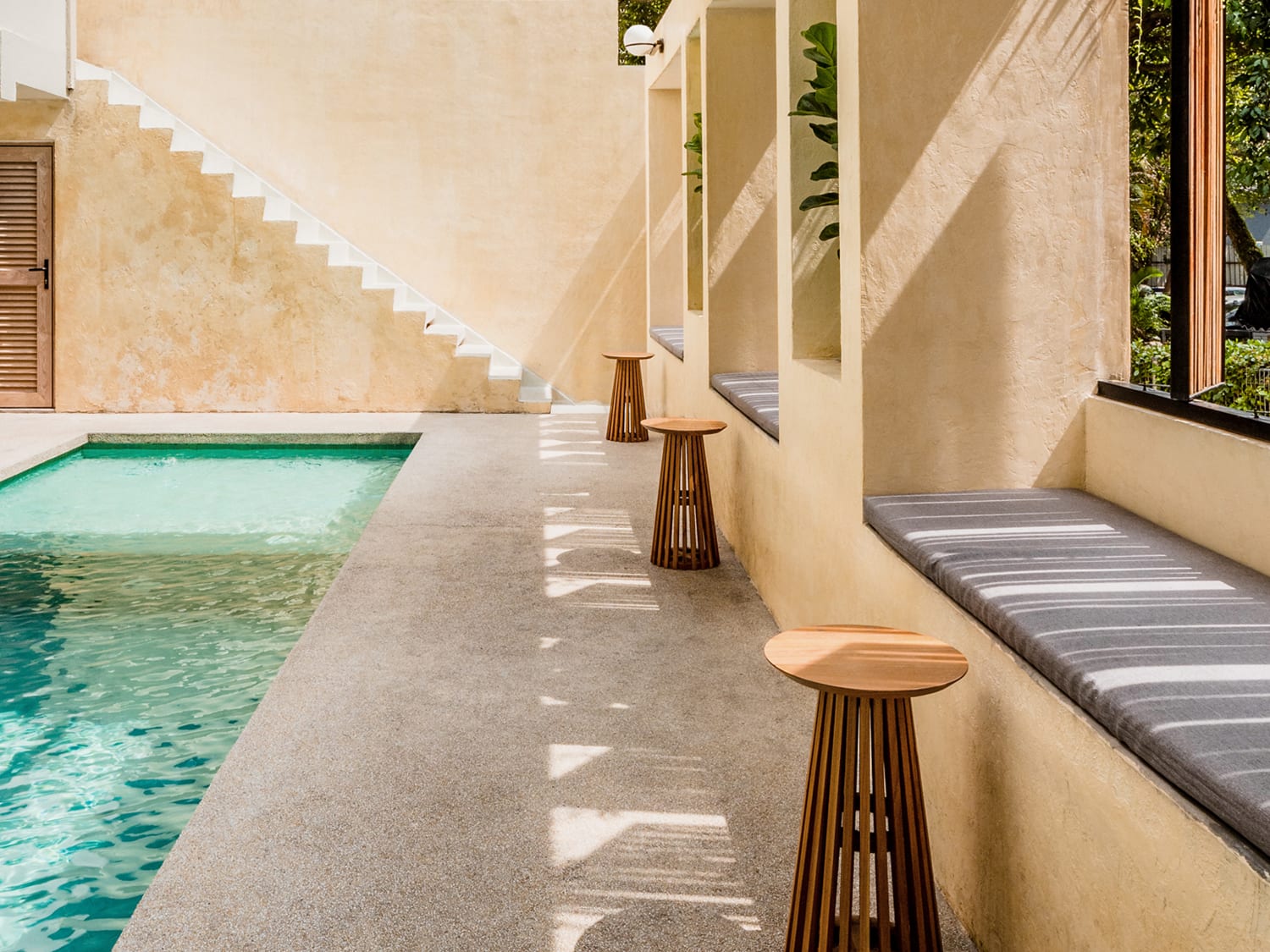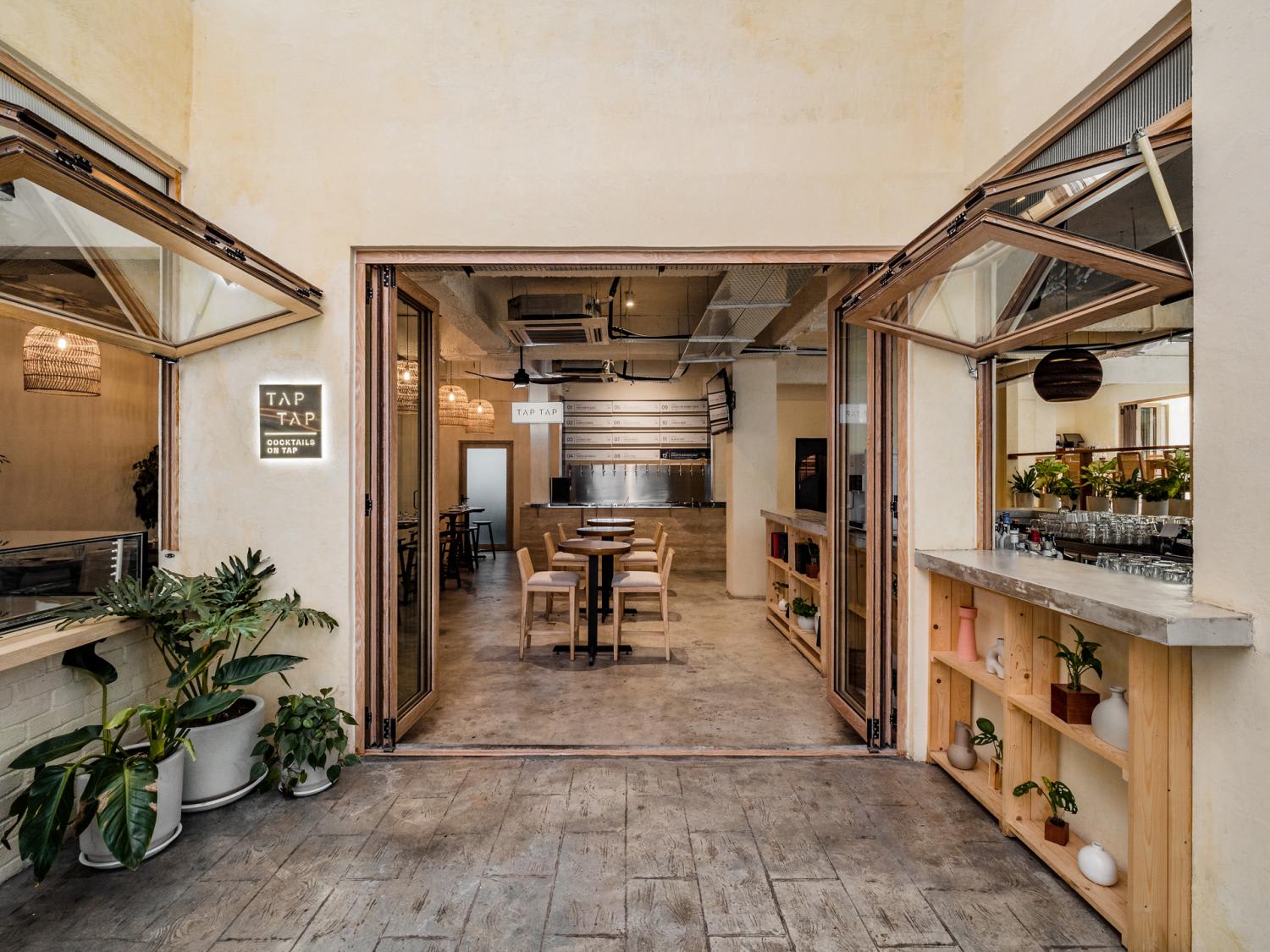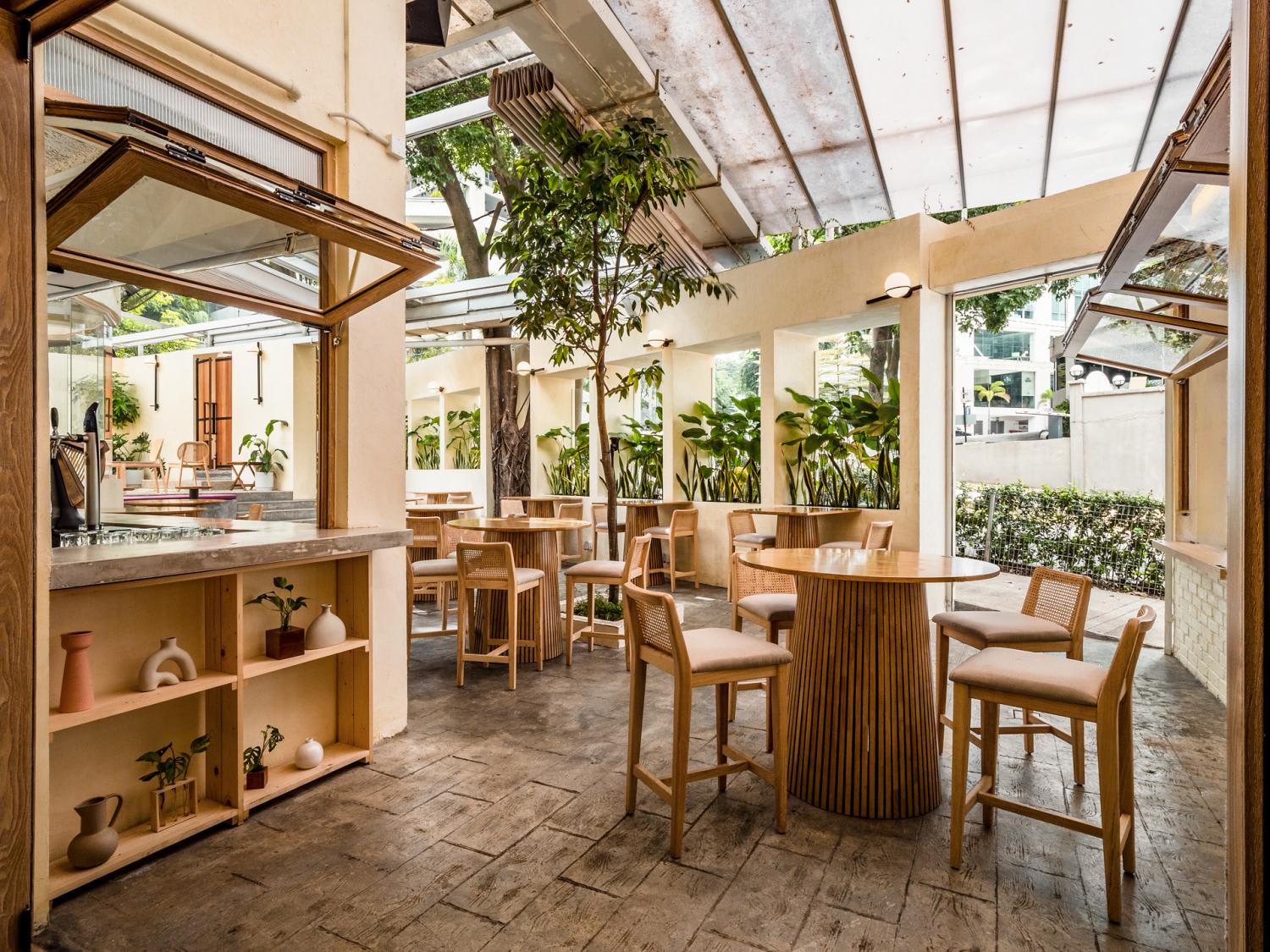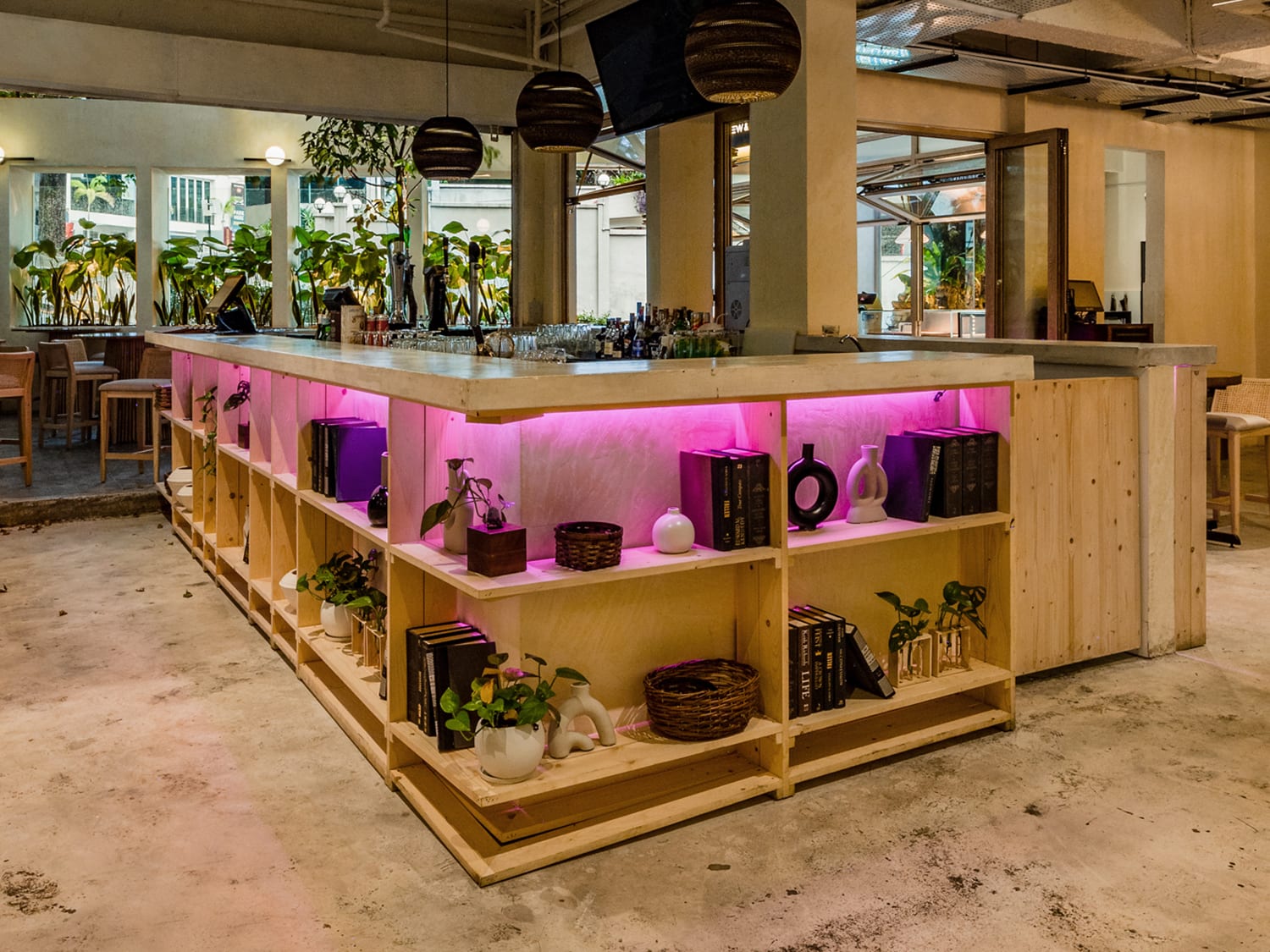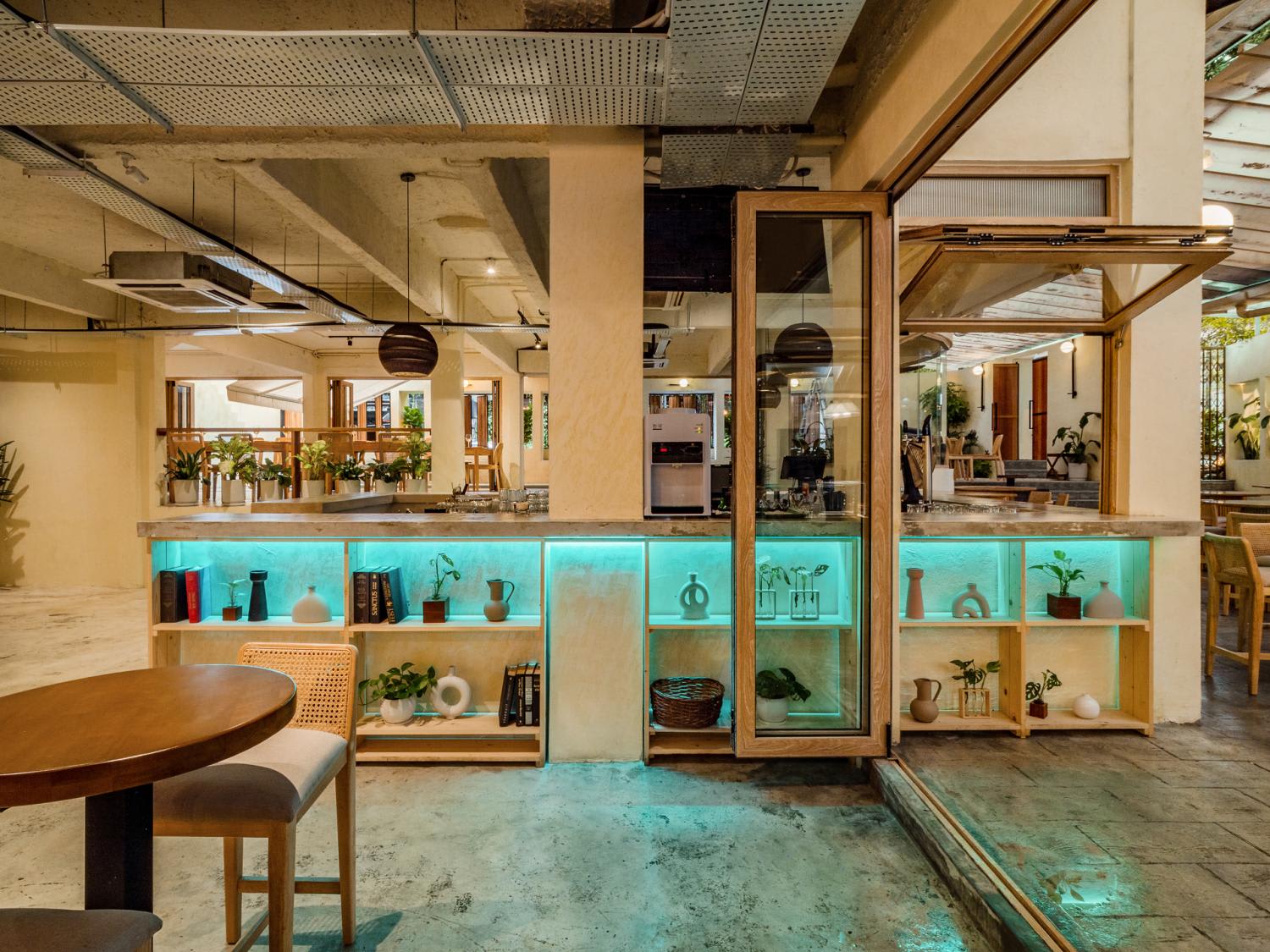 These days it sports roughly plastered walls and a sculptural staircase in a Morandi-esque palette set against a serene aquamarine pool. Materials were kept natural and muted to accentuate the tropical beach vibe further.  An open and outdoor feel was achieved by preserving most of the trees on site, so most areas are naturally ventilated. The interior space can be opened up to combine with the alfresco area in the evening.
Related:
Thai celebrity chef Ian Kittichai finally opens a restaurant in Singapore