For most, it's well over a thousand days since the last gaze over Victoria Harbour from The Peak, the last wander through packed night markets or the last fragrant plate of roast goose at Yung Kee.
After far too long, visiting Hong Kong is back. Whether you're combining business with pleasure or catching up with friends and family for seriously long-overdue reunions, we've pulled together the highlights of all that is new in the +852 since the onset of you-know-what.
Related: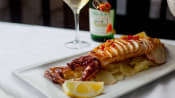 Love seafood? Here's where you can enjoy some of the finest in Madrid, Spain
There are, of course, some caveats. You'll need to be vaccinated, submit a health declaration form and show a negative Rapid Antigen Test (RAT) from a maximum of 24 hours before you arrive – although it can be self-administered.
Once you land, the airport process is thankfully now smooth and swift. We took just 20 minutes from the plane door opening to getting our baggage – including a RAT.
When you leave the airport, you'll need to undergo three days of 'medical surveillance' which entails an amber code on your phone that prevents you from entering restaurants, bars, gyms, clubs and more.
You can, however, stay in any hotel and order room service or other food delivery. You can visit friends and dine in their homes, as well as take public transport or enter all shops and malls. There are also plenty of places – such as the rooftop garden on level 4 of IFC on the waterfront in Central – where you can grab a table, bring your own food and drink and enjoy the billion-dollar views. Another option? Packing a picnic to take on one of the SAR's famously picturesque hikes
Once you reach the morning of day three, your amber code turns blue and you're free to rekindle your love for the city in every way.
HOTELS
Two new luxury hotels to have opened since early 2020 include one familiar name in The Fullerton Ocean Park Hotel Hong Kong – and one less so at The Hari Hong Kong.
Related:
New York is home to many contemporary and creative Korean eateries. Here are four of the best
The former opened just this summer and sits on the south side of Hong Kong Island, offering gorgeous views of the South China Sea, thanks to its location near the former bustling port of Aberdeen – the part of Hong Kong which gave the city its 'fragrant harbour' nickname in Chinese, due to the local trade in incense.
Families will love the Water World Ocean Park right on the doorstep, a 6,400-square-foot indoor kids' zone called The Explorers as well as nine kids-themed rooms. In total there are 425 rooms and suites to choose from, while the location lets you discover local beaches and temples, fish markets and hiking trails.
It's around a 20-minute drive to Central, traffic permitting, but feels light years away from the hectic hustle. Dining options include Cantonese restaurant Jade and Satay Inn for 'an authentic taste of Singapore' – in case you're missing familiar flavours.
The 210-room The Hari Hong Kong sits on the cusp ofCauseway Bay and Wan Chai, but it's the three signature suites on the top floor that you'll most want to seek out, thanks to their elegant interiors from Tara Bernerd & Partners and views over the always-on heart of Wan Chai towards Central.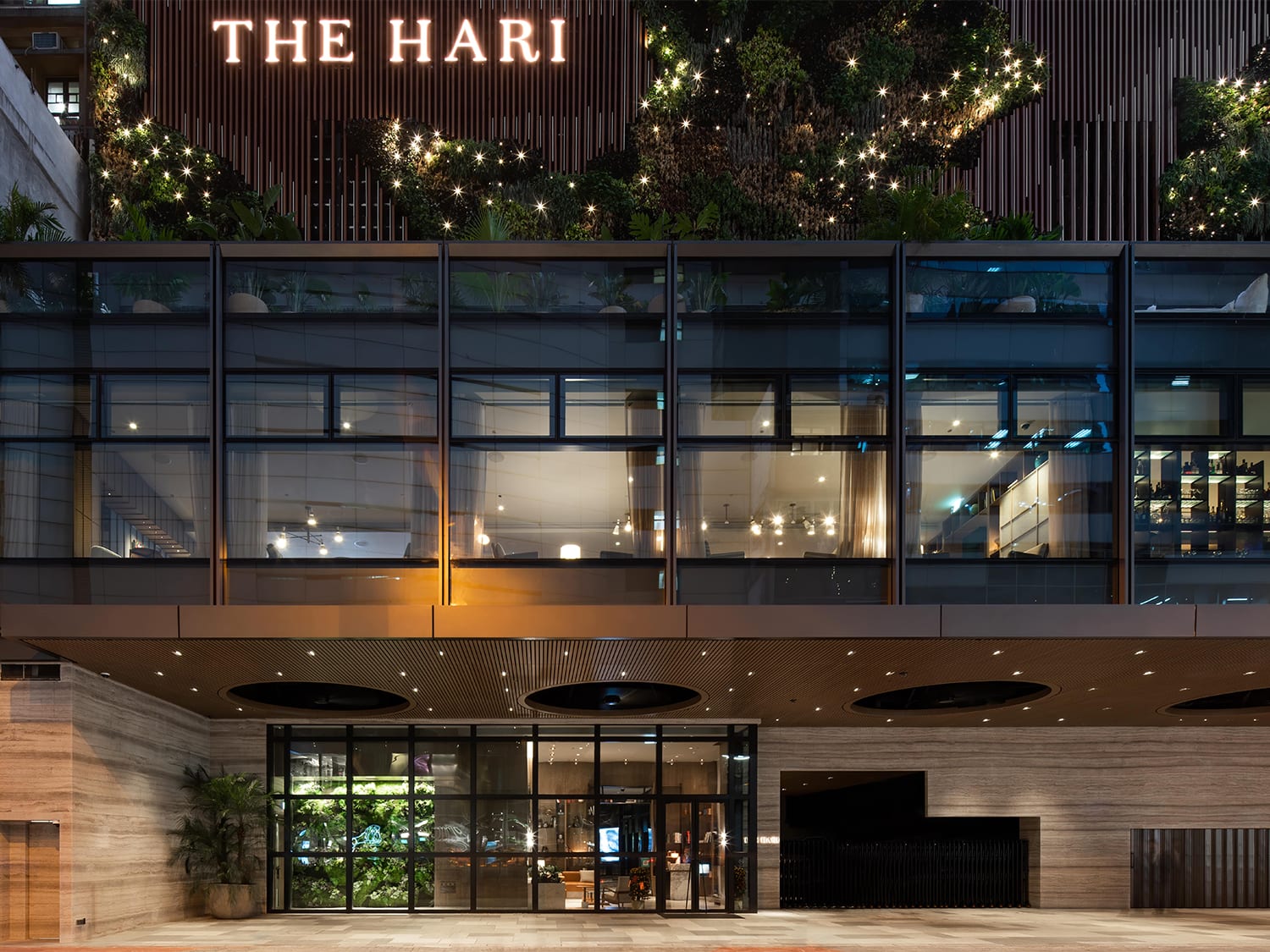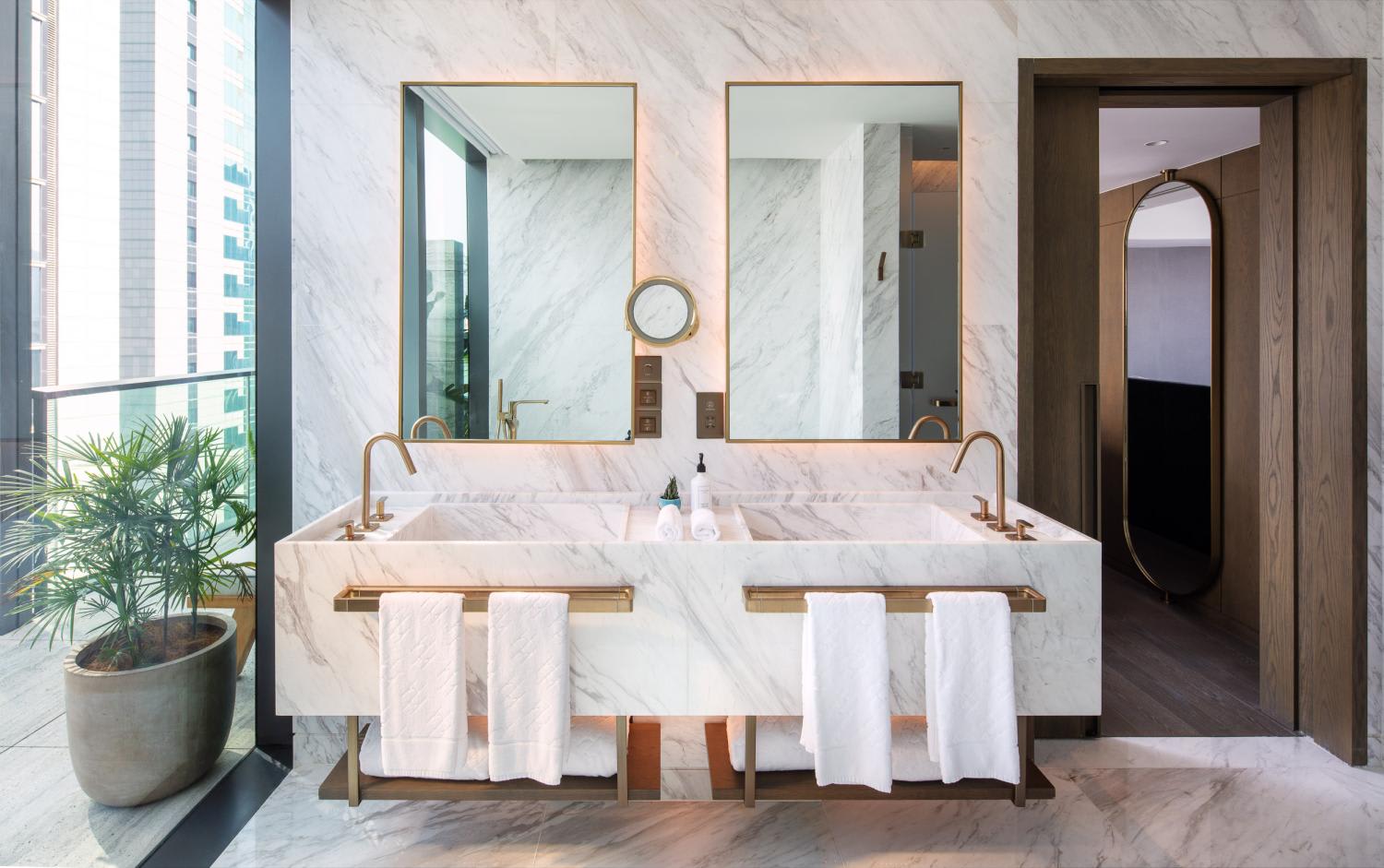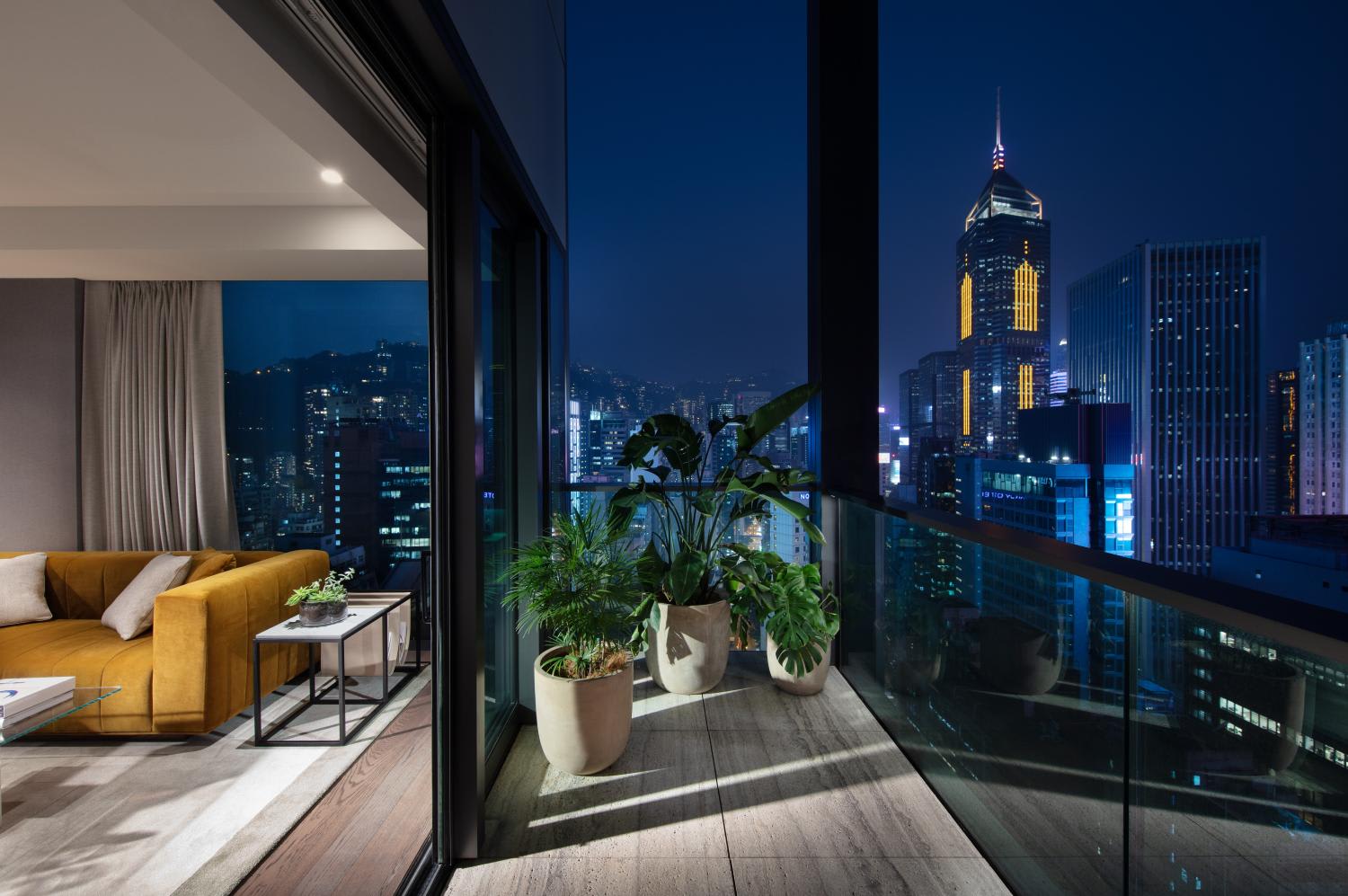 Related: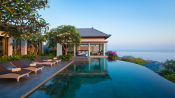 Waldorf Astoria and Southeast Asia's first Edition hotel: These are some of the new hotels opening in Asia
There are three dining spots: Japanese atZoku with its spacious elevated terrace, Italian at Lucciola for Negronis as well as classics with a twist, along with the informal social space of the lounge, where a cool crowd like to gather for good coffee.
RESTAURANTS AND BARS
Hong Kong's fine dining scene remains as enviable as ever, with an endless array of new openings despite the very challenging past couple of years. Some of the hottest new spots, can be found here, while even more recent openings include a world of flavours in some pretty spectacular surroundings.
Related:
Finding inner peace in Vietnam's Nui Chua National Park and Amanoi resort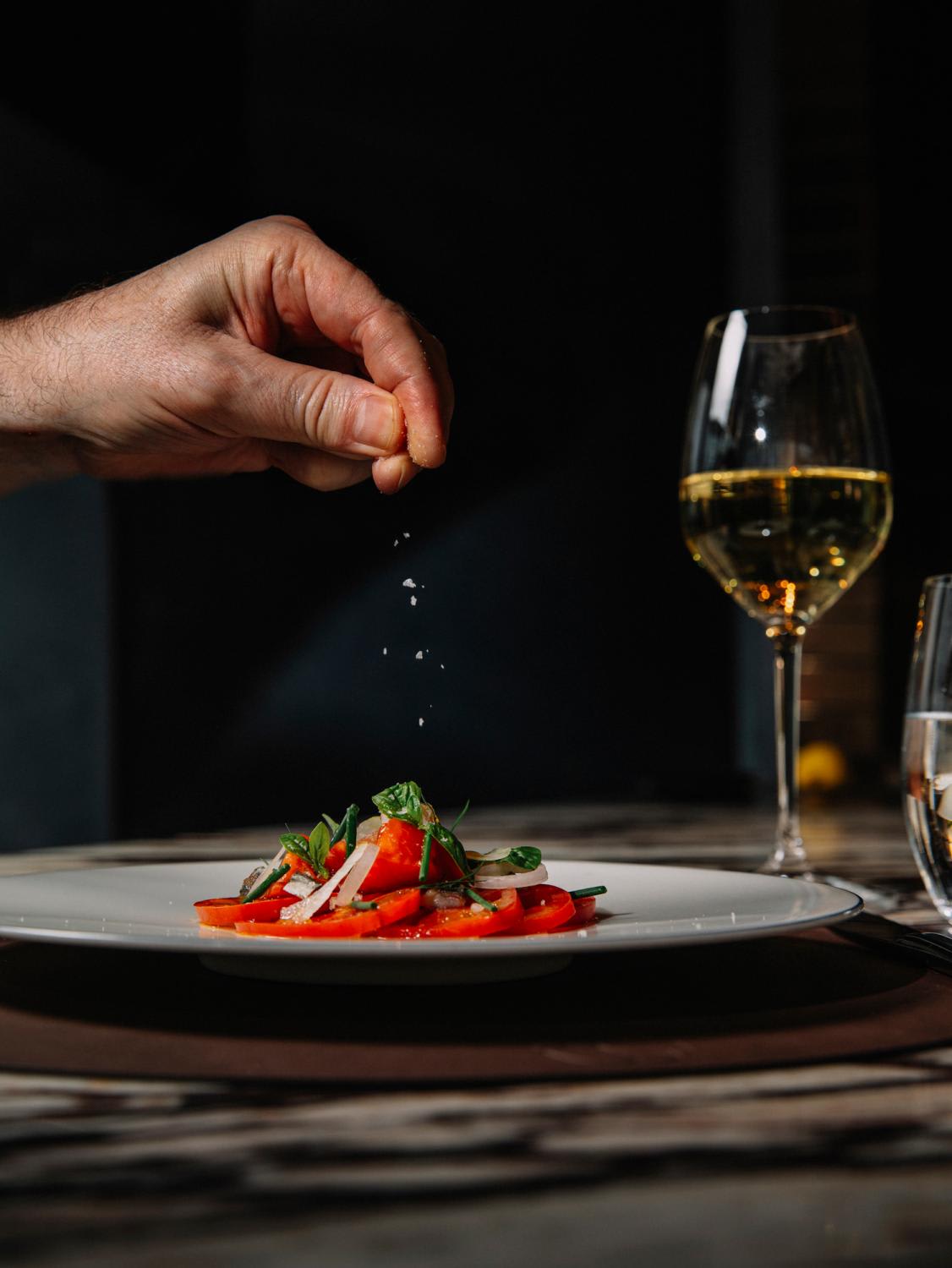 Chef Cary Docherty's cuisinereliably promises one of Hong Kong's most delicious dining experiences, thanks to his masterful combination of flavour and comfort. Refined but also relaxed, the dining space and bar atop The Upper House from Swire Hotels retains the knockout views from the days when it was known as Cafe Gray Deluxe. New interiors and Doherty's food have made it a magnet for diners and drinkers throughout the day, tempted by fabulous plateaus of fruits de mer, steaming bowls of bouillabaisse or flawless pastas. Trust us when we say save room for dessert – their take on classics including tarte au citron and rum baba make for some of the best ways to finish a meal in the city. 
Aqua
Chances are that if you've already been to Hong Kong a few times, Aqua has long been near the top of your must-visit lists. After 21 years, they recently moved to a new home at H Zentre in Tsim Sha Tsui, next to The Peninsula. Thankfully those views of Hong Kong Island remain just as jaw-dropping. Once you've 'selfied' your way down the mirrored catwalk, two distinct cuisines await, namely Japanese and Italian. No fusion here though, as two chefs oversee two separate culinary teams, but it does mean that if you fancy sushi followed by duck ragù tagliatelle, there's nowhere better. Two expansive garden terraces are the ultimate Instagram spots as DJs spin and mixologists work their magic late into the night. 
Kilo
British Chef Nathan Green is the meat maestro behind Hong Kong's latest American steakhouse, Kilo. Developed by the Octavo Group – of three Michelin-starred Otto e Mezzo fame – that means access to some of the city's finest and most exclusive cuts from America and Australia, but also Korean Hanwoo beef. There are sticky slabs of ribs from the barbecue, smoked meats and hefty burgers, plus a lightness of touch in the sides and vegetarian dishes, ensuring that no one goes home hungry. The 55-seater in Victoria Dockside again boasts absolutely stunning harbour views and sexy interiors – the perfect spot to sip a bourbon or vintage from their impressive wine list.
Hong Kong Cuisine1983
It's fair to say that new openings of fine dining Chinese cuisine have not kept pace with the likes of Japanese, Italian and French, but the largely residential neighbourhood of Happy Valley is home to a re-opening and restyling at Hong Kong Cuisine, as they mark their 10th anniversary. Unusually, Chef Silas Li trained in classical French cuisine, before learning from a Chinese master in Hong Kong. His cuisine reflects both, with beautifully plated dishes like steamed cod, cleverly wrapped in a miso fish mousse with zucchini and beef consommé. Other signatures include crispy sea cucumber stuffed with tofu fish mousse, served with mapo minced pork sauce. 
The Magistracy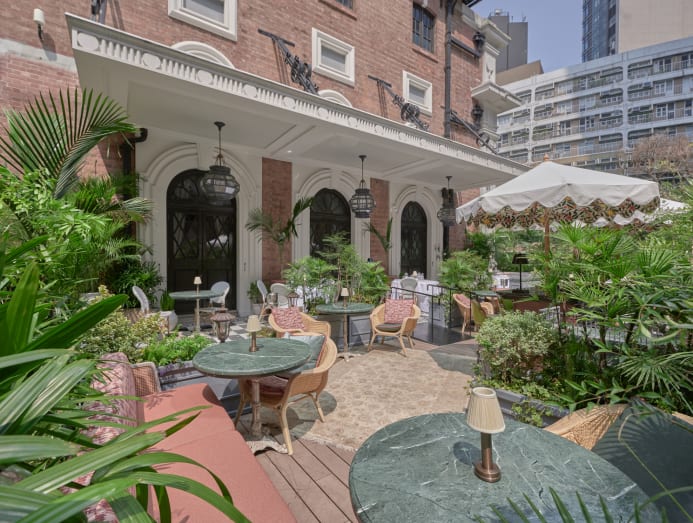 Instantly one of Hong Kong's hottest tables since opening thanks to its cuisine, The Magistracy is also one of the city's most elegant and picturesque dining rooms. Its history as Hong Kong's historic judicial house and Supreme Court has left the perfect space for designer Joyce Wang to mesmerise diners, while Chef Matthew Kirkley from Michelin-starred Belon leads the charge on the menu. Calling itself "a timeless London restaurant", think oysters, caviar and shellfish, or Dover sole, turbot and prime rib for the main event.  
Related: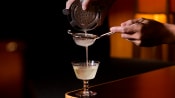 Top mixologists from London and Singapore tell us their secrets to making that perfect martini
BARS
Going out drinking and clubbing in Hong Kong means, in some cases, you need to take and show a negative RAT, although some venues even provide them to be taken on the spot. Be sure to check before heading out.
Argo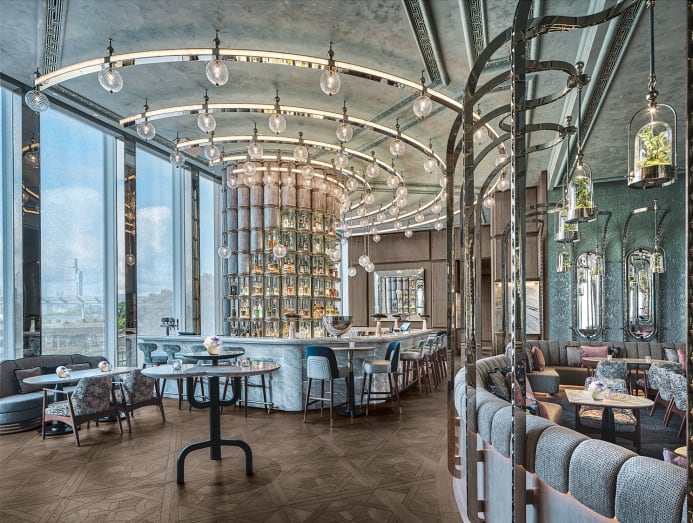 Lorenzo Antinori is the charismatic force behind Argo at Four Seasons Hong Kong, a bar which in under two years has made both the list of Asia and The World's 50 Best Bars. Innovative creations inspired by unusual spirits keep the place busy day and night, while the interiors with harbour views are show-stoppers. Gummy bears are a signature, so keep an eye out for them, while the cocoa aged single origin Negroni is sure to keep the evening going.
Quality Goods Club
Hidden away near Hollywood Road,Quality Goods Club is popular with a discerning crowd seeking eclectic food and drink with a side serving of warm hospitality. From 6pm daily, it's crafted cocktails like Young Love, which combines white tea and rosebud spirit, sour orange, egg white and lemon oil, or more familiar classics like their takes on Frozen Martinis and Bloody Marys. A daily happy hour from 6pm to 8pm has Perrier-Jouet champagne at just HK$100 (S$18) a glass.
The Aubrey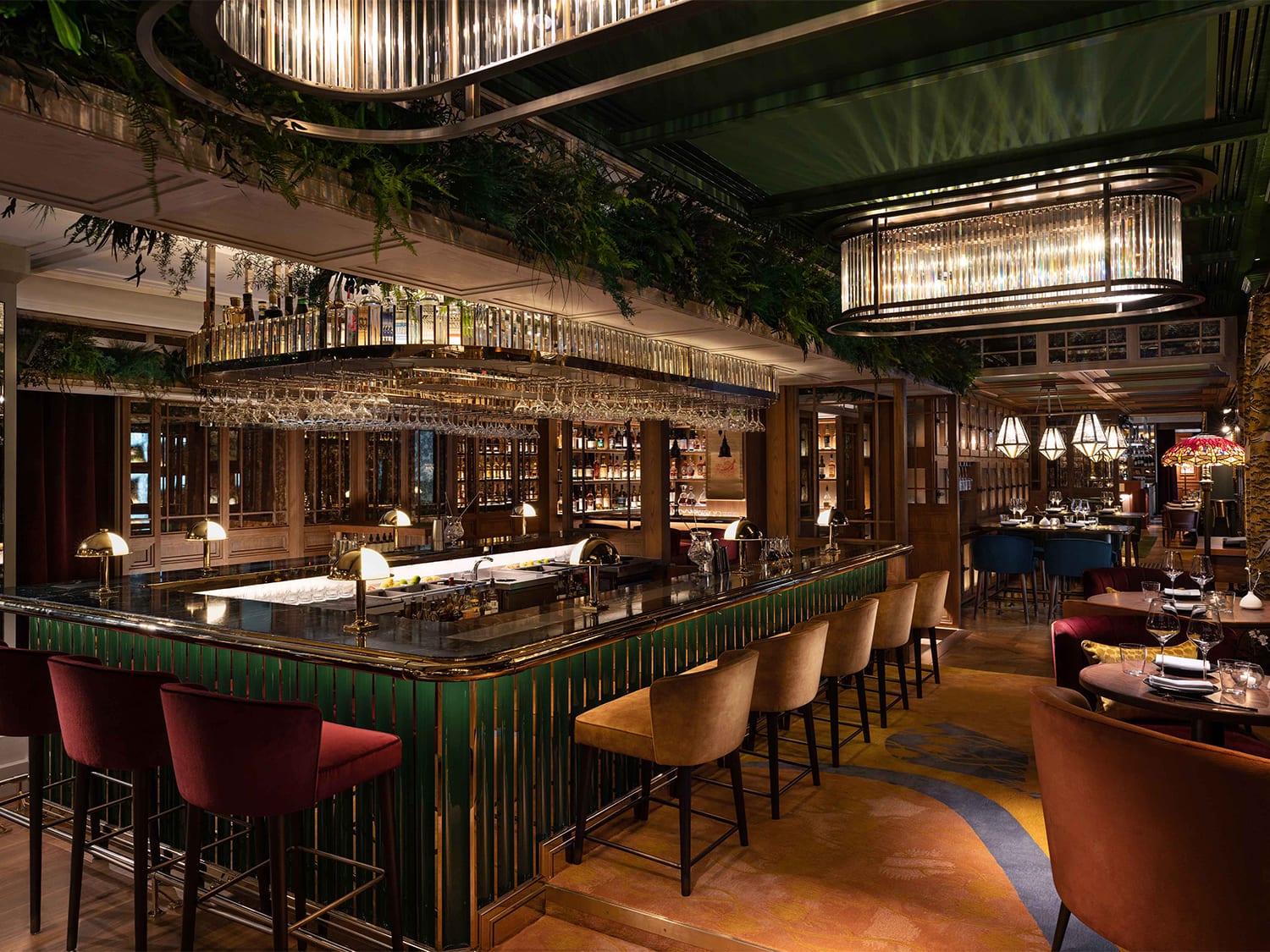 An 'eccentric Japanese izakaya', The Aubrey at Mandarin Oriental, Hong Kong features three spaces in which to spend an evening with beautifully crafted drinks, Japanese small plates and some of Hong Kong's most compelling interior design. Devender Sehgal oversees the three spaces, a main bar, an Omakase Cocktail Bar with an amazing range of Japanese whiskies and just four seats, as well as a conservatory with DJ decks and a bar dedicated to champagne and sparkling sakes.
Related: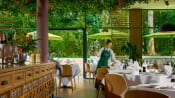 Why Unlisted Collection's founder Loh Lik Peng wants you to visit Cork, Ireland
CULTURE
A whole raft of new venues have opened up in the past three years, with the West Kowloon Cultural District (WKCD) in particular now representing one of the most compelling collections of museums anywhere in Asia.
M+  
A true cultural blockbuster, M+ boasts an enviable collection celebrating 20th- and 21st-century visual culture. Four permanent collections include the M+ Collection from Greater China and elsewhere in Asia, along with the remarkable Sigg Collection of contemporary Chinese art. The building itself, by world-renowned architecture practice Herzog & de Meuron, totals more than 65,000 square meters with no fewer than 33 galleries, so multiple visits are needed to do it justice. Exciting and dynamic dining and retail – along with amazing views of Hong Kong Island and beyond – complete the impressive picture.
Hong Kong Palace Museum
The jaw-dropping Palace Museum in Beijing's first outpost outside of the capital became a smash hit on opening thanks to a collection of more than 900 exhibits across a seven-storey building in WKCD. With travel to Beijing clearly not on the agenda for a while, the bronzes, calligraphy, ceramics and other treasures on display are a rare treat.
For more information, go here.
Hong Kong Philharmonic Orchestra
Although not new as such, the Hong Kong Philharmonic Orchestra has continued to evolve into one of the leading ensembles in Asia, as proven by an exciting season which includes a co-production of Carmina Burana and the always-popular Symphony Under the Stars. Concerts take place in venues across Hong Kong.
Related: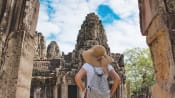 Immersing in Cambodian culture in Siem Reap, while staying at the king's former royal guesthouse
Entertainment space The Grounds has proven a big hit since opening – at least when regulations have allowed it to open its doors. Situated right on the waterfront in Central at AIA Vitality Park, it offers socially-distanced four-person pods where you can enjoy movies, entertainment for kids, yoga and wellness sessions and more. Take your choice from Classic, Luxe or Prime Pods which feature the best location, luxurious sofas – and a bottle of Champagne on arrival.
The Peak Tram
At 130 years young, The Peak Tram is hardly new, but the pandemic has allowed for an extensive, year-long renovation of the beloved attraction. The funicular's steep climb up to Victoria Peak is smoother than ever, while longer carriages can now hold more guests who benefit from larger windows and even sun roofs. Depending on the weather, a gentle walk down from The Peak is one of Hong Kong's great pleasures.
Related: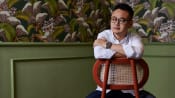 Meet Kian Liew, the Singaporean behind one of Kuala Lumpur's hottest restaurants right now
Why do fashion insiders flock to Beams when they are in Japan?