The just-concluded Men's Fashion Week for the fall 2023 season has been marked not by monumental moments, or dramatic statements, but a whisper of disruption – quiet luxury has prevailed. This seems to be the biggest message from the luxury giants this season, and represents the zeitgeist of this period in time. Its muted message does not bode well for the world in general, and reflects our difficult geopolitical and socio-economic doldrums.
You have to bear in mind that the shows in Milan and Paris were staged with the Ukraine-Russia war raging ceaselessly in the European backyard, with a soundtrack of warhead booms and sirens of distress. The world is teetering on the edge of a recession; crypto currency has collapsed and exposed a web of fraud; inflation is galloping; monarchies are dying, weather patterns have changed irrevocably, glaciers are melting, and food scarcity is a reality. Markedly gone is the fashion exuberance of the last decade – the long run of logomania and brand names and monograms emblazoned across every surface in retina-seering font size has disappeared. No name is the new black. Colours are solemn and subdued. Shapes hue to classic notions of elegance and beauty, shorn of the decoration and novelty of click-grabbing fashion. Whatever will the influencers wear now?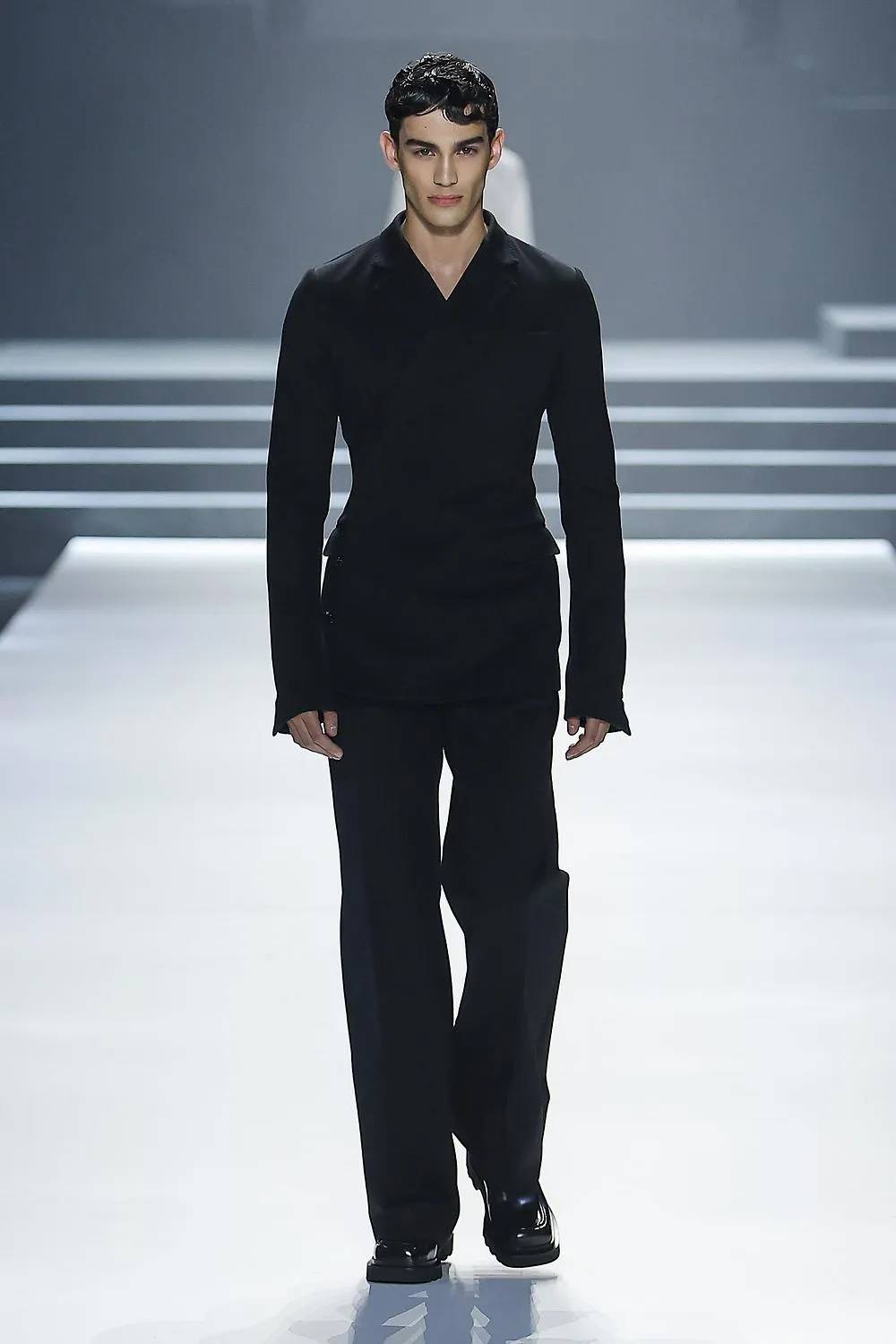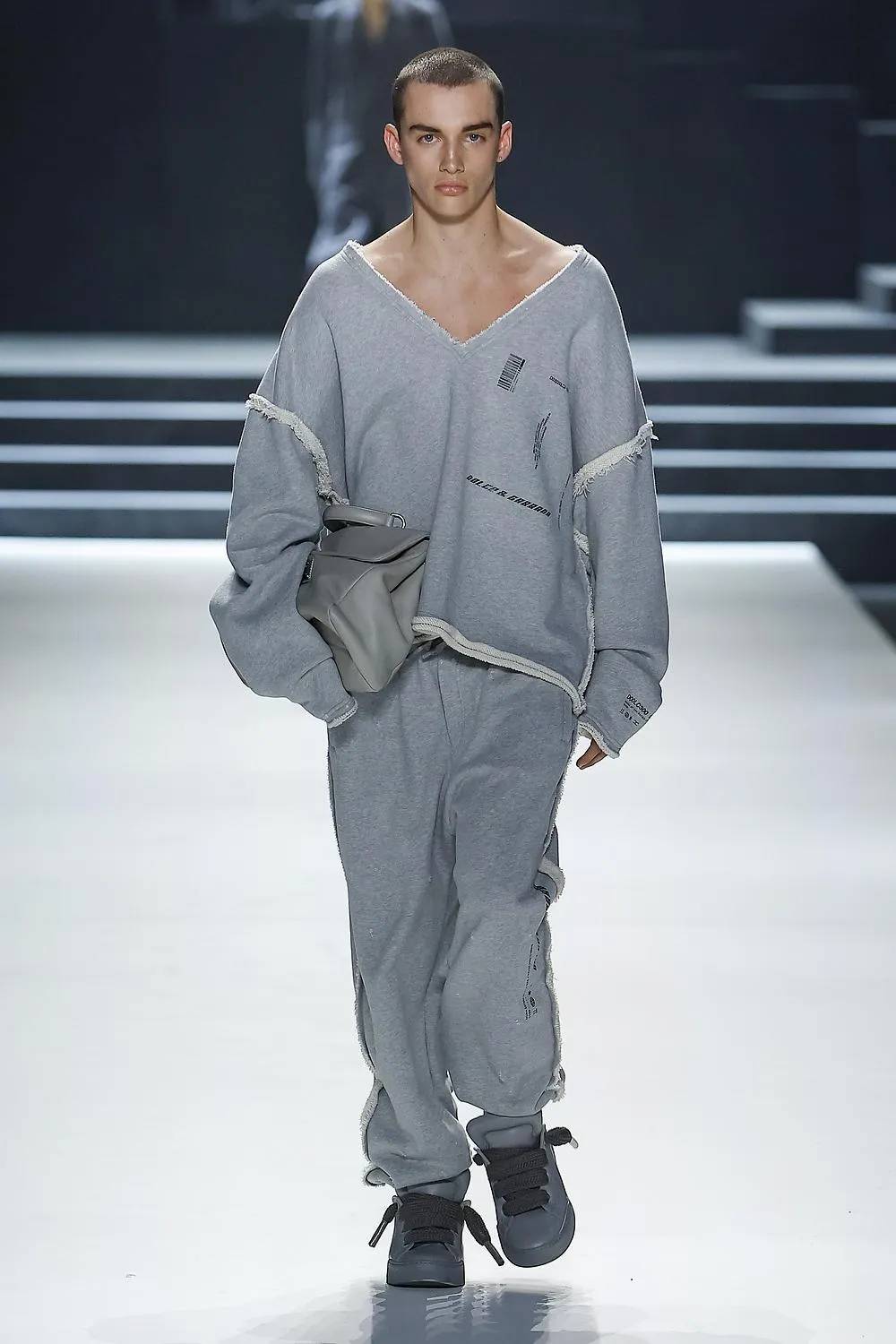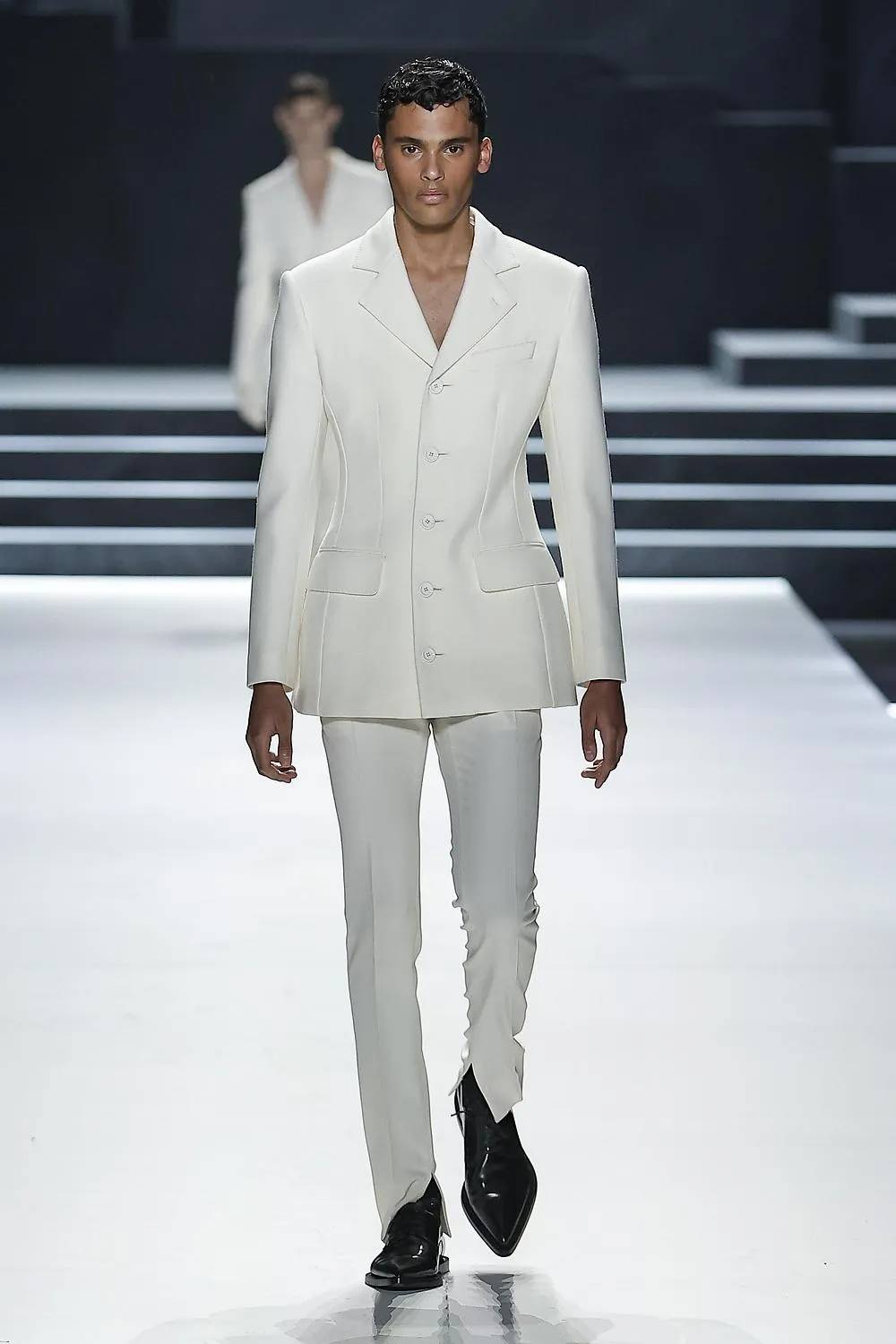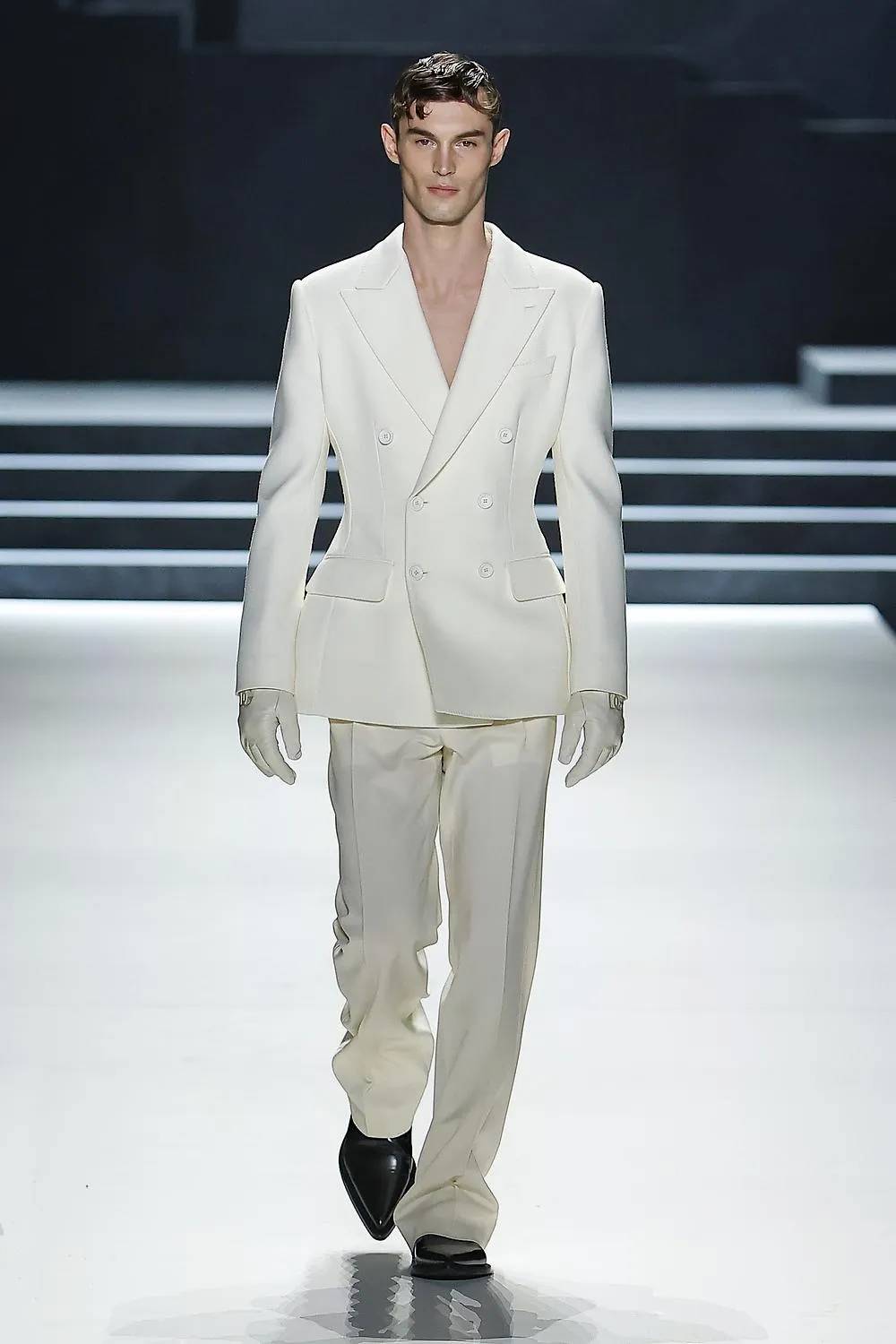 Related: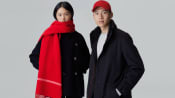 How much should you really pay for that cashmere sweater?
It means something when even the usually rip-roaring label Dolce & Gabbana is showing restraint. Stripped down to essentials, with a minimalism that recalls the wave of philosophical Belgian designers of the 1990s, the collection was 80 per cent black. Zero print. No glitter and shine. Just impeccably tailored suits and sharply-cut pants, which were less swaggering than of late and with more of a soft curve than the macho monoliths that we have come to expect from this brand.
The label seems to have done a spring clean to reveal what is the true essence of a modern wardrobe for men: Shapely jackets, comfortable knitwear, fluid, sensual trousers that draw focus to the beautiful construction of the tailoring. And like a blank slate, the finale was punctuated with two perfect white crêpe suits, narrow waisted and curvaceous in the hip, as austere and pure as a South Sea pearl.
Related:
At Pitti Uomo in Florence, tailored clothes were promiscuously combined with streetwear — to mostly good effect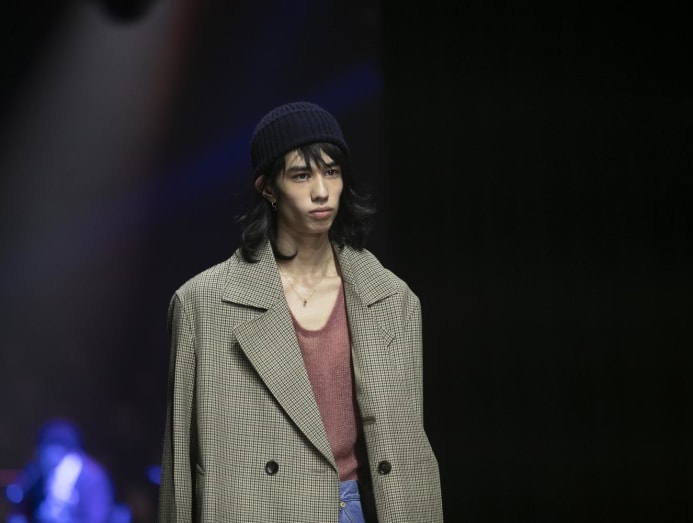 Eyes popped when Gucci unveiled its first collection since Alessandro Michele's departure from the brand: There was no trace of the maximalist, be-logoed, magpie aesthetic that has come to define the Gucci look since his appointment as creative director in 2015. Designed by the studio, the clothes were literally pale and practical echoes of collections past. Supersized tailoring in preppy pastels and traditional tweeds looked fresh with promise, quite unburdened by the heavy branding emblems and zany baroque decorations as had been the style. Plain tees, distressed and sinuous, sliding on necks and shoulders, underpinned most of the looks, which were shown with classic jeans in leather or 1990s washes – there was even a rugby shirt! – with oversized outerwear. The entire thing was enlivened by some pops of vintage-design bags, boots and a full-length plain wool wrap skirt too sedate for Harry Styles to wear.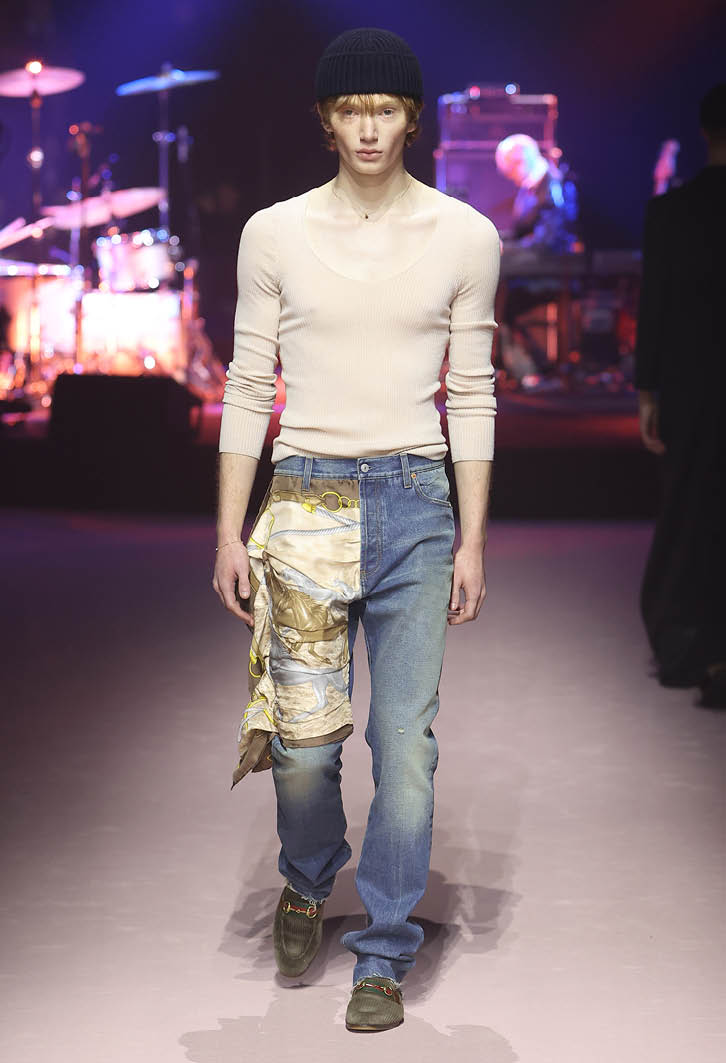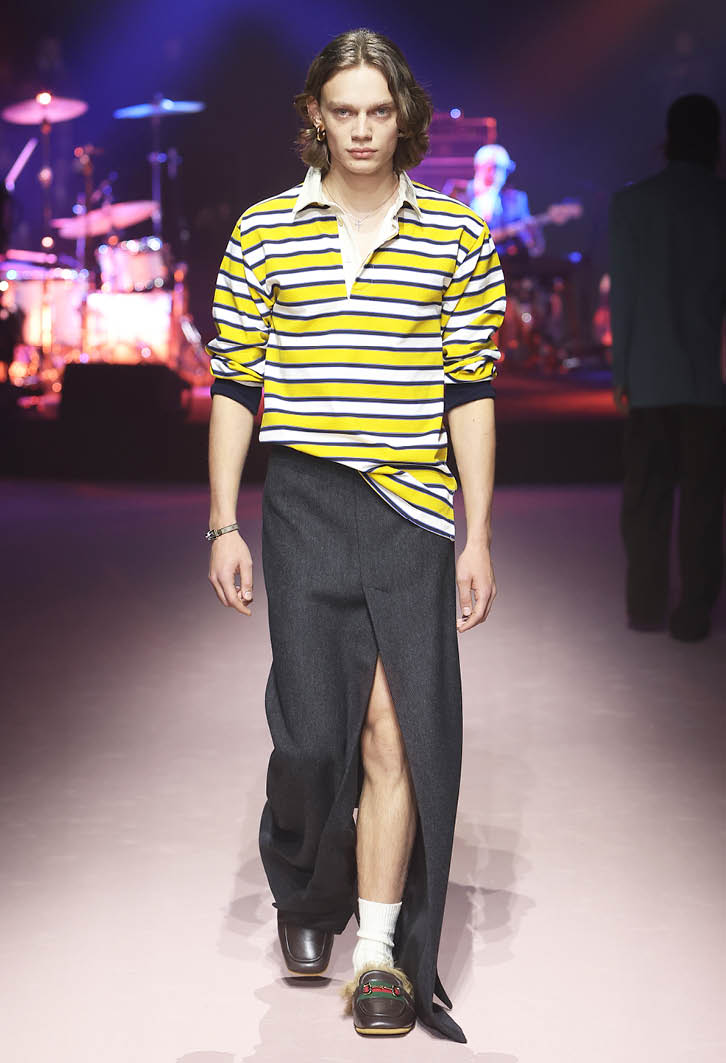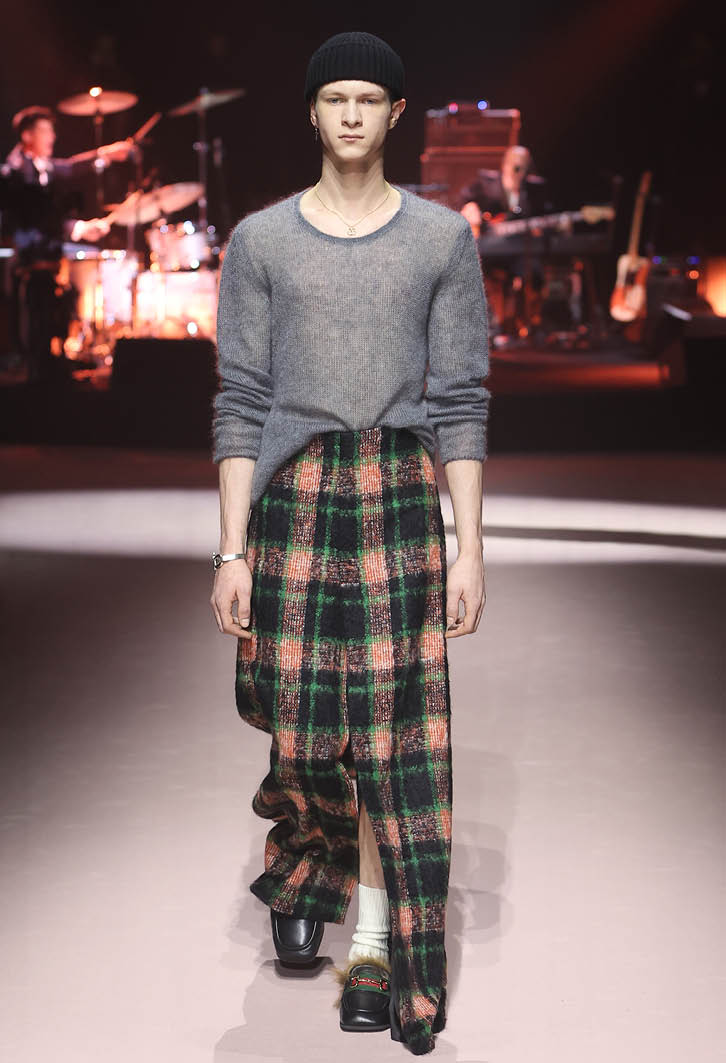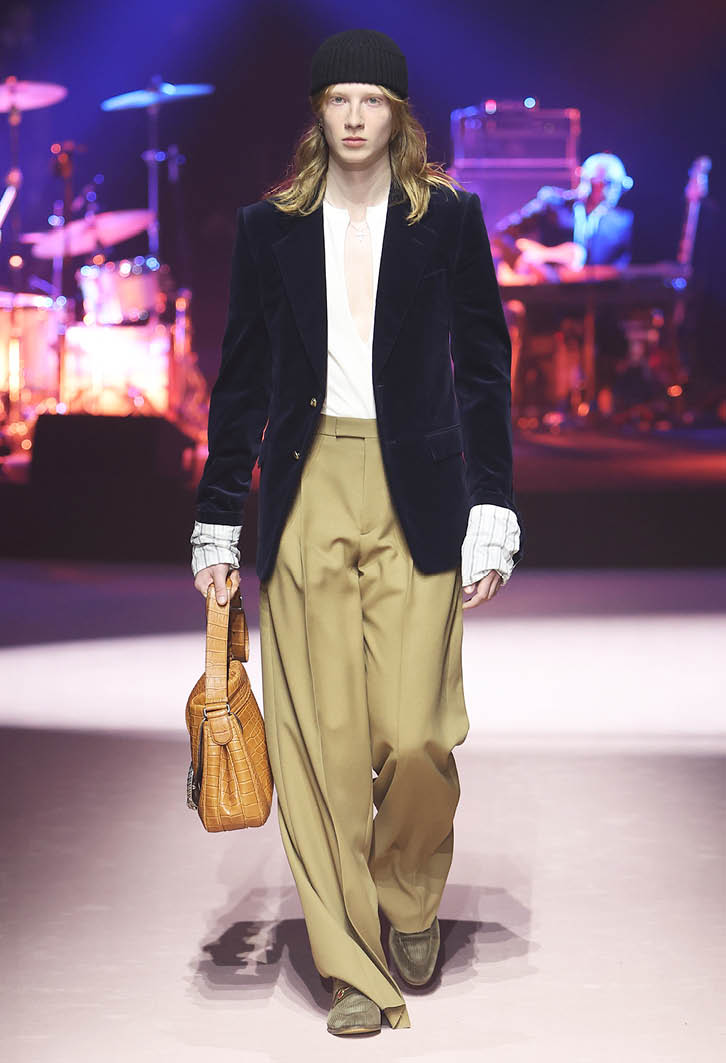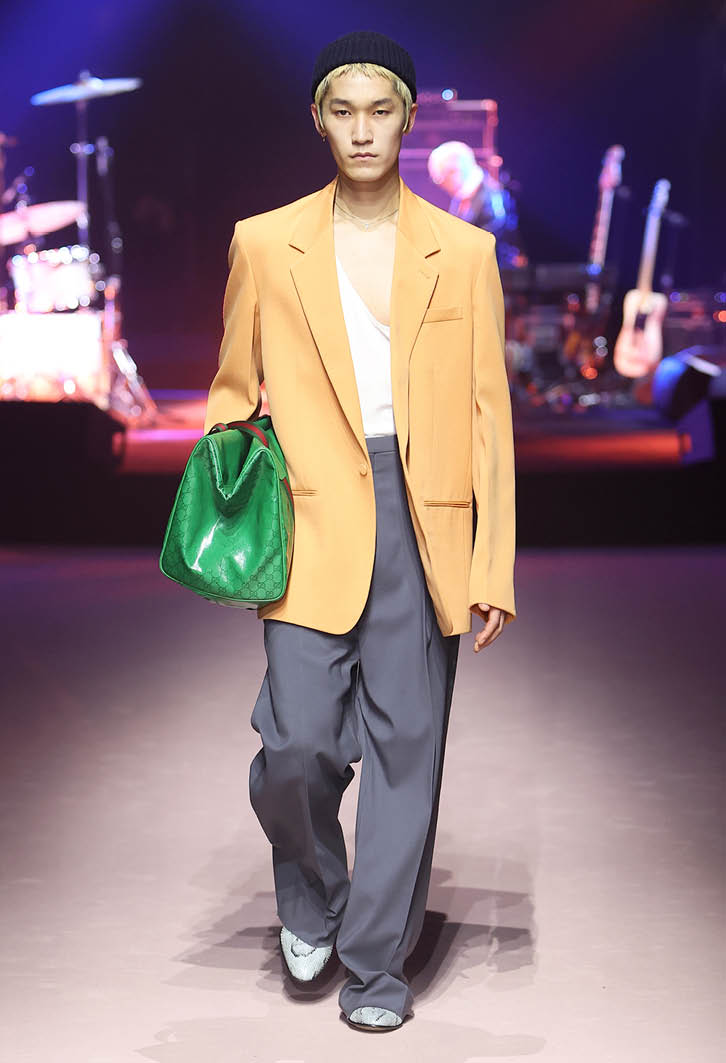 This new Gucci does recall some of the collections Frida Gianini put out when she took over the creative direction from Tom Ford after he left the brand, and so there's tradition and continuity there – the pastel tailoring and sporty vibes come quickly to mind – as well as the chill and ease that can be comforting, after a spell of intense drama and relentless glamour.
Related: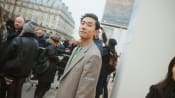 First look: Desmond Tan conquers Milan and Paris Men's Fashion Week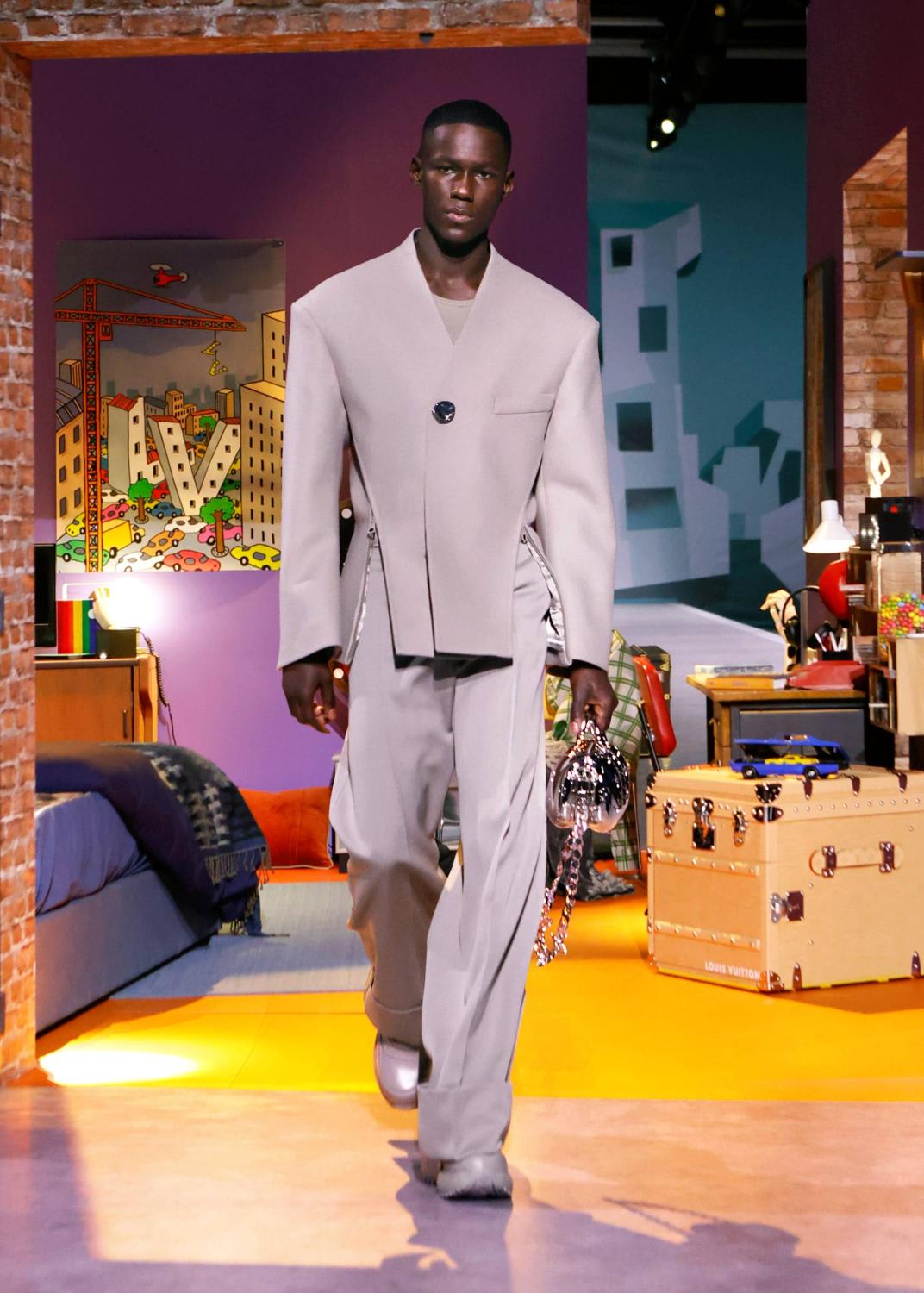 This luxury giant has yet to name a successor for the top role is Louis Vuitton. Does it mean that the days of the god-like creative director are gone, and the fashion world will just catwalk dutifully on, a race without a vision, just more tedious influencers. Since Virgil Abloh's passing in November 2021, the collections seem to have gone autopilot with the no-name design studio (many of whom worked under Abloh), and without dropping a stitch, and without hoopla, has been performing routinely. Collections have come and gone.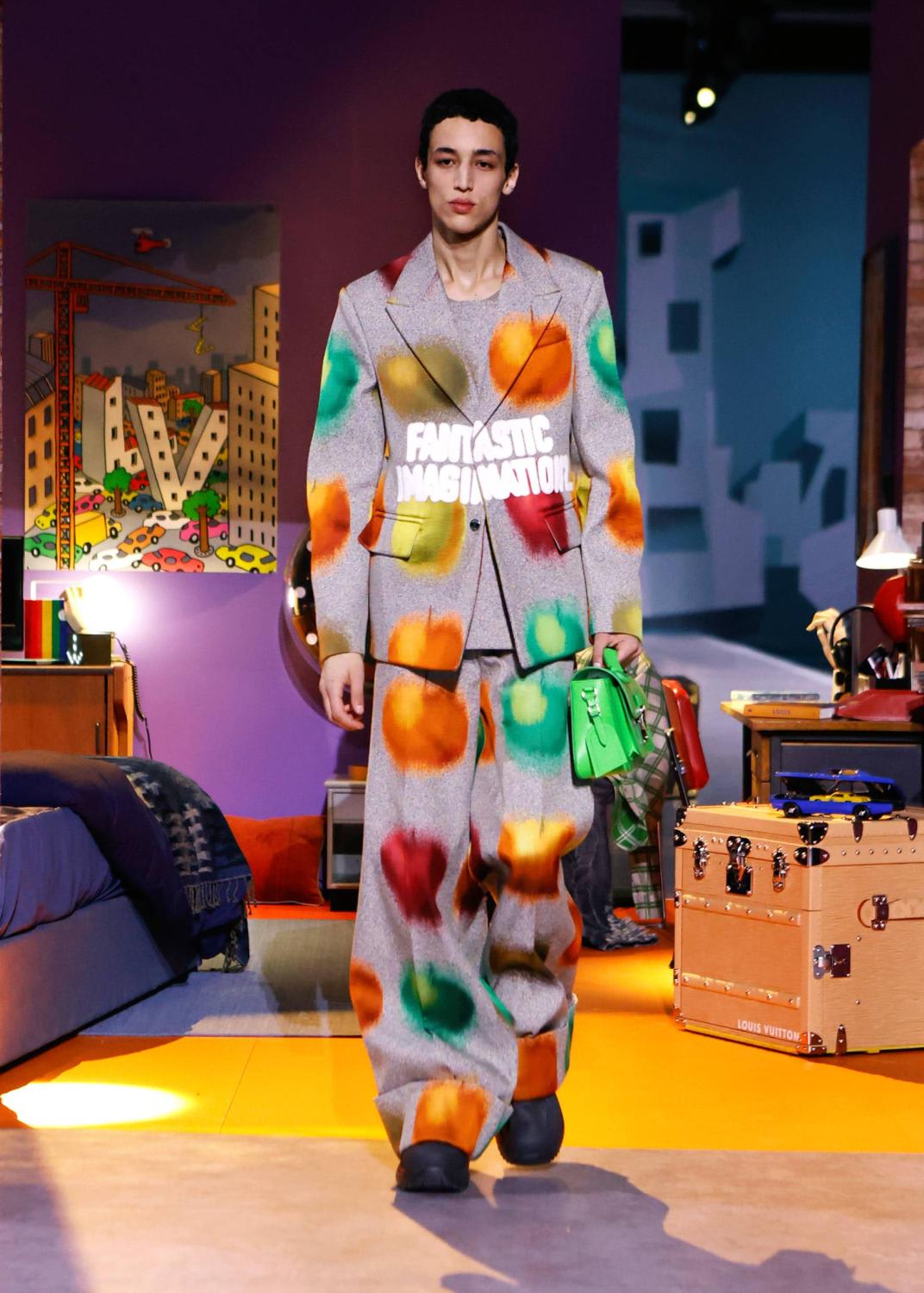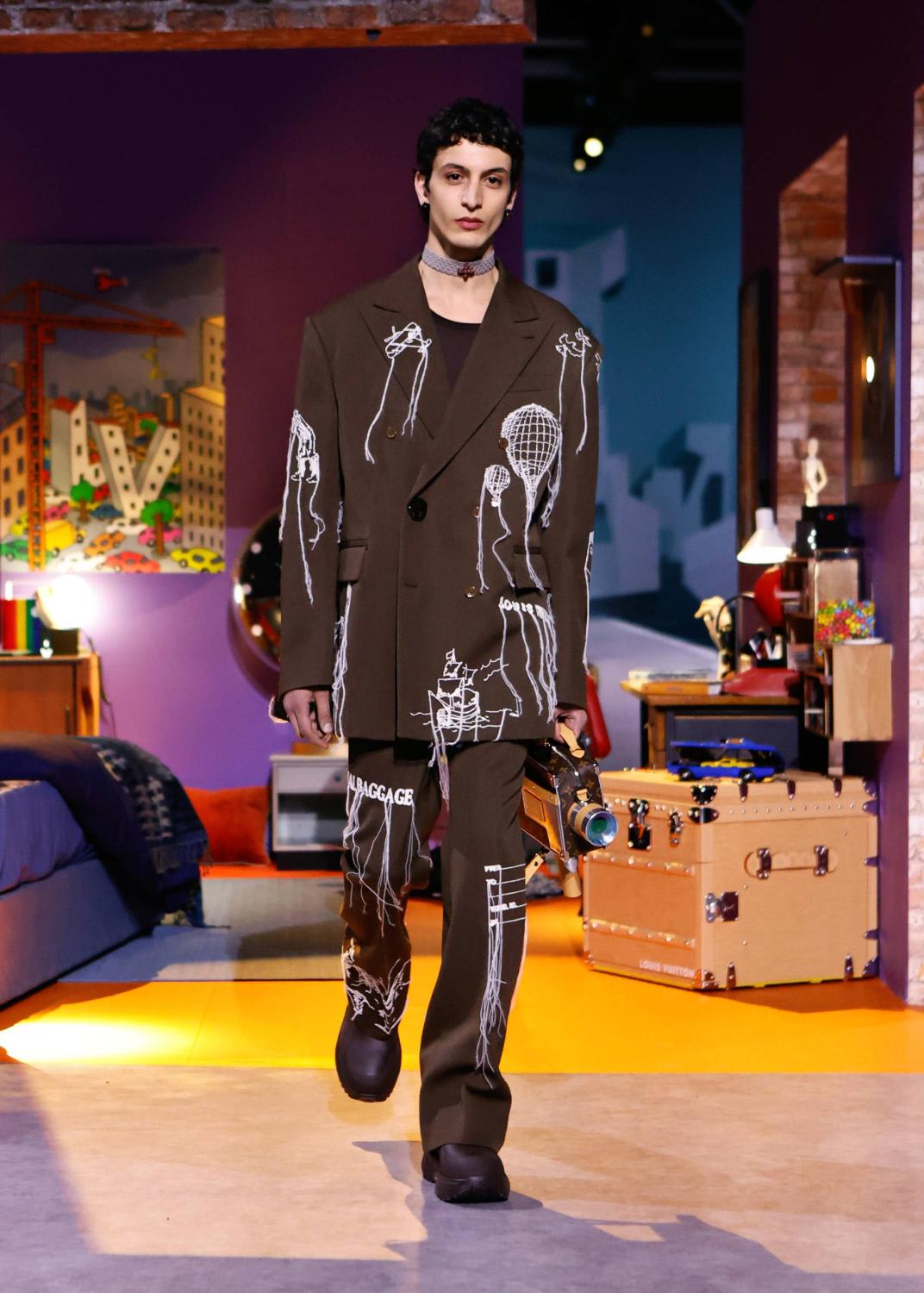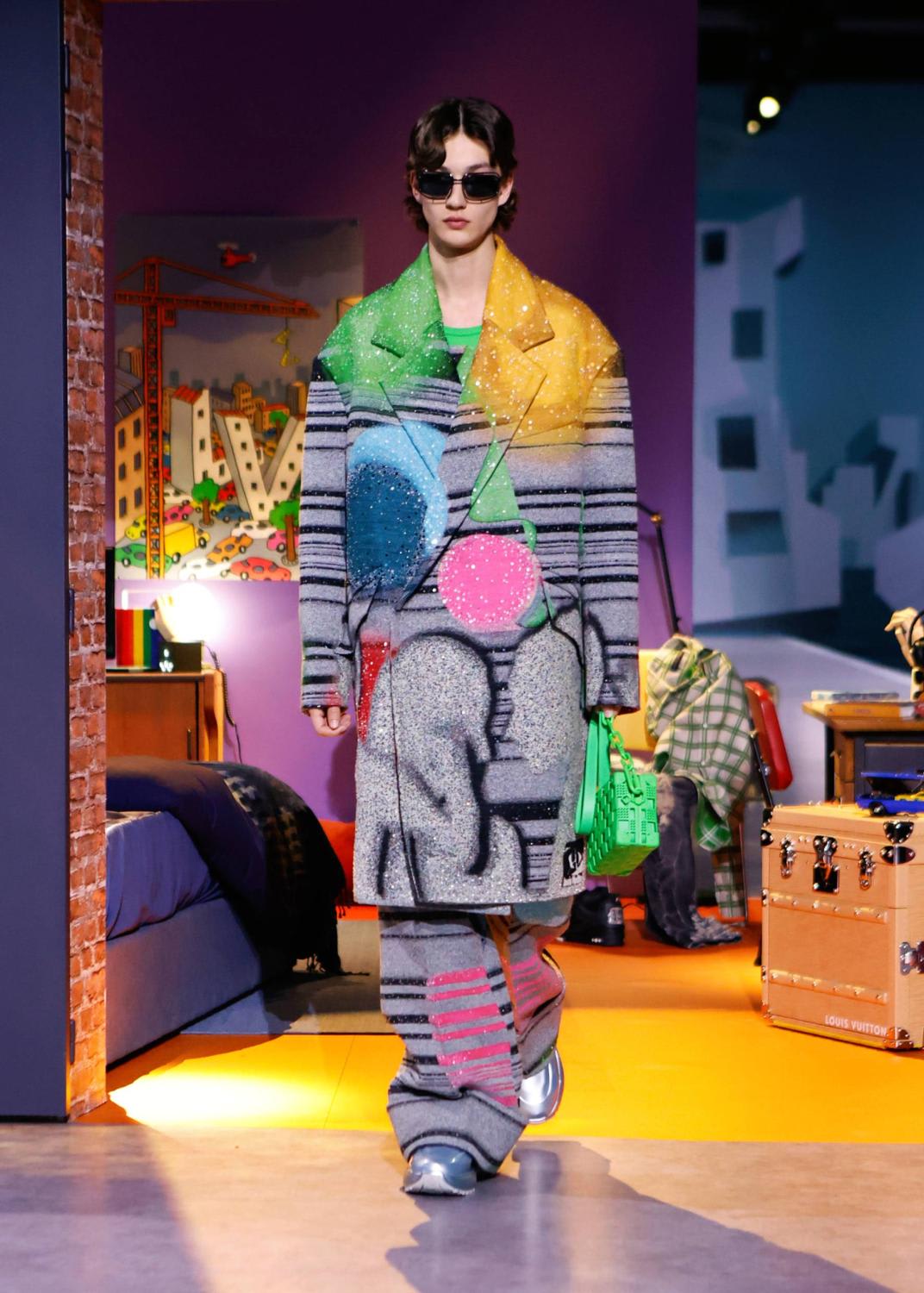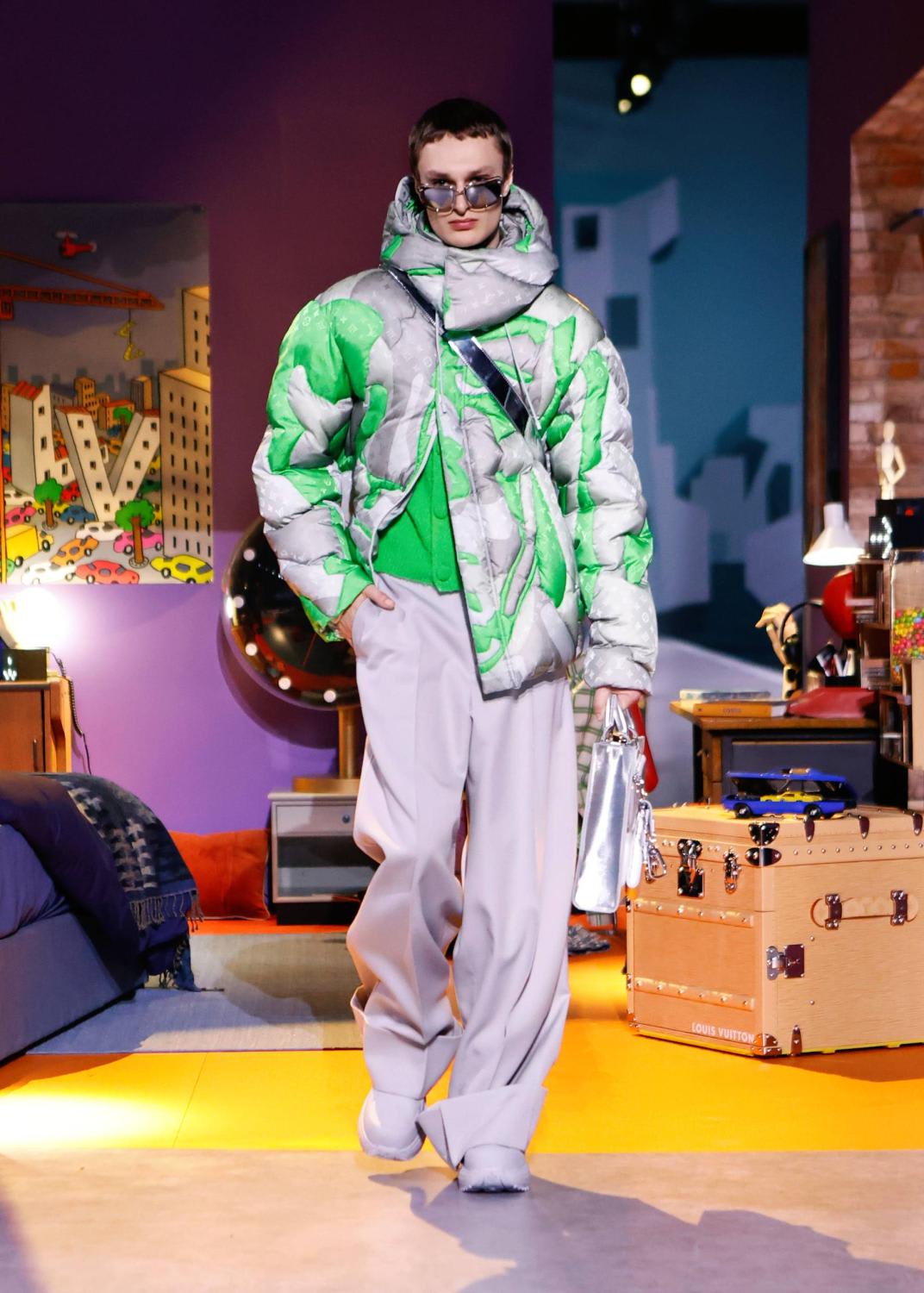 This season unveiled a collaboration with artist Colm Dillane, better known as KidSuper. A playful collection of streetwear was presented in a playhouse, perhaps as an escape from the grim realities of the world, into a world of levity, humour and whimsey. Surreal suits came imprinted with faces; another suit (and matching hat) was stitched with pages of handwritten notes. There were graffiti, collage and camouflage prints with the emphasis on tailoring that was unforced, relaxed and fluid. Important note – the logo accessories were kept to a discreet minimum as much as seemed possible for such a brand, and yes, the bags are there.
Related: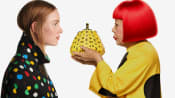 Polka dot fever: Louis Vuitton has a second collaboration with artist Yayoi Kusama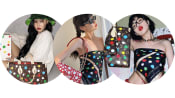 See how Jung Ho-yeon, HyunA, Hwasa and other celebs style the Louis Vuitton Yayoi Kusama collection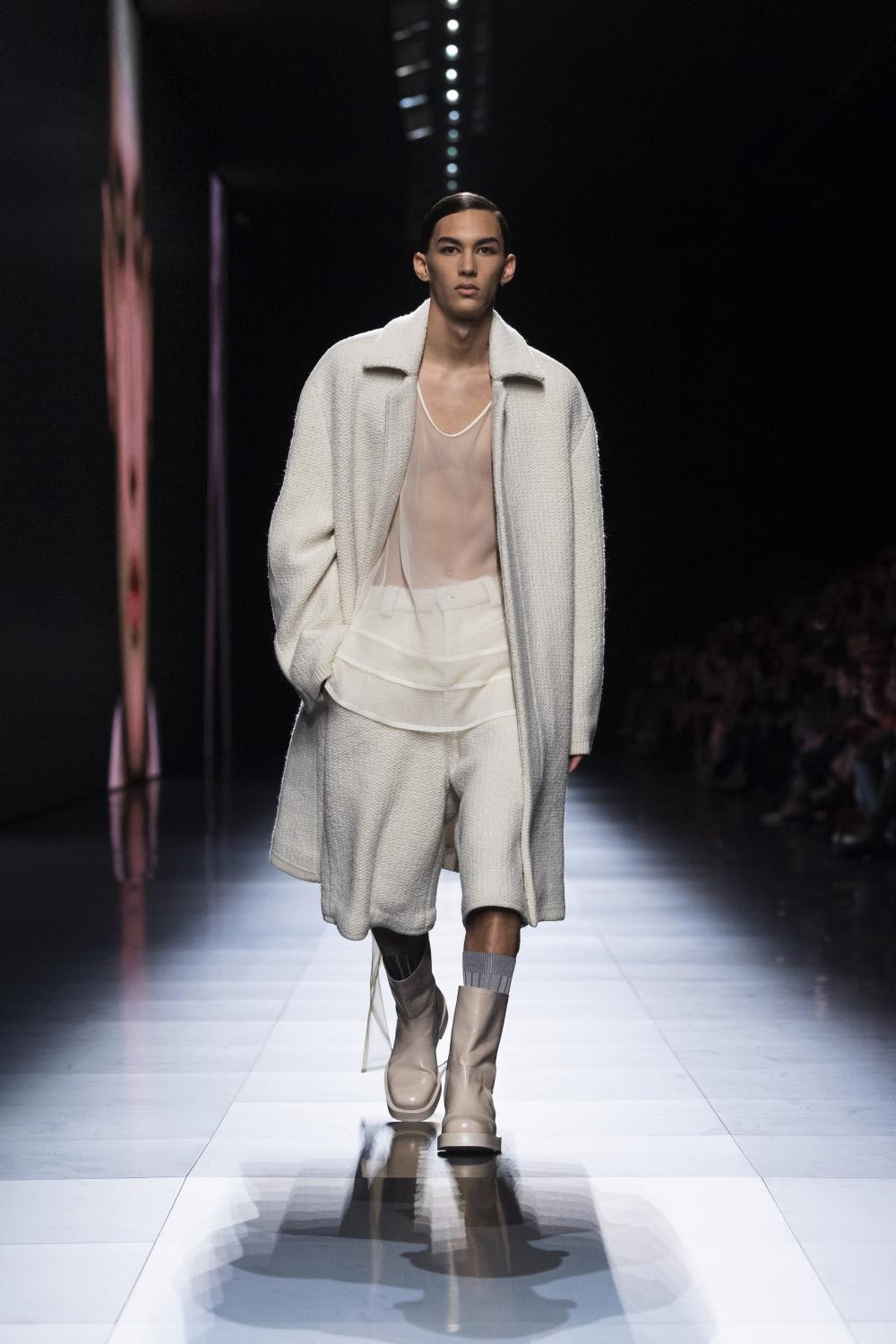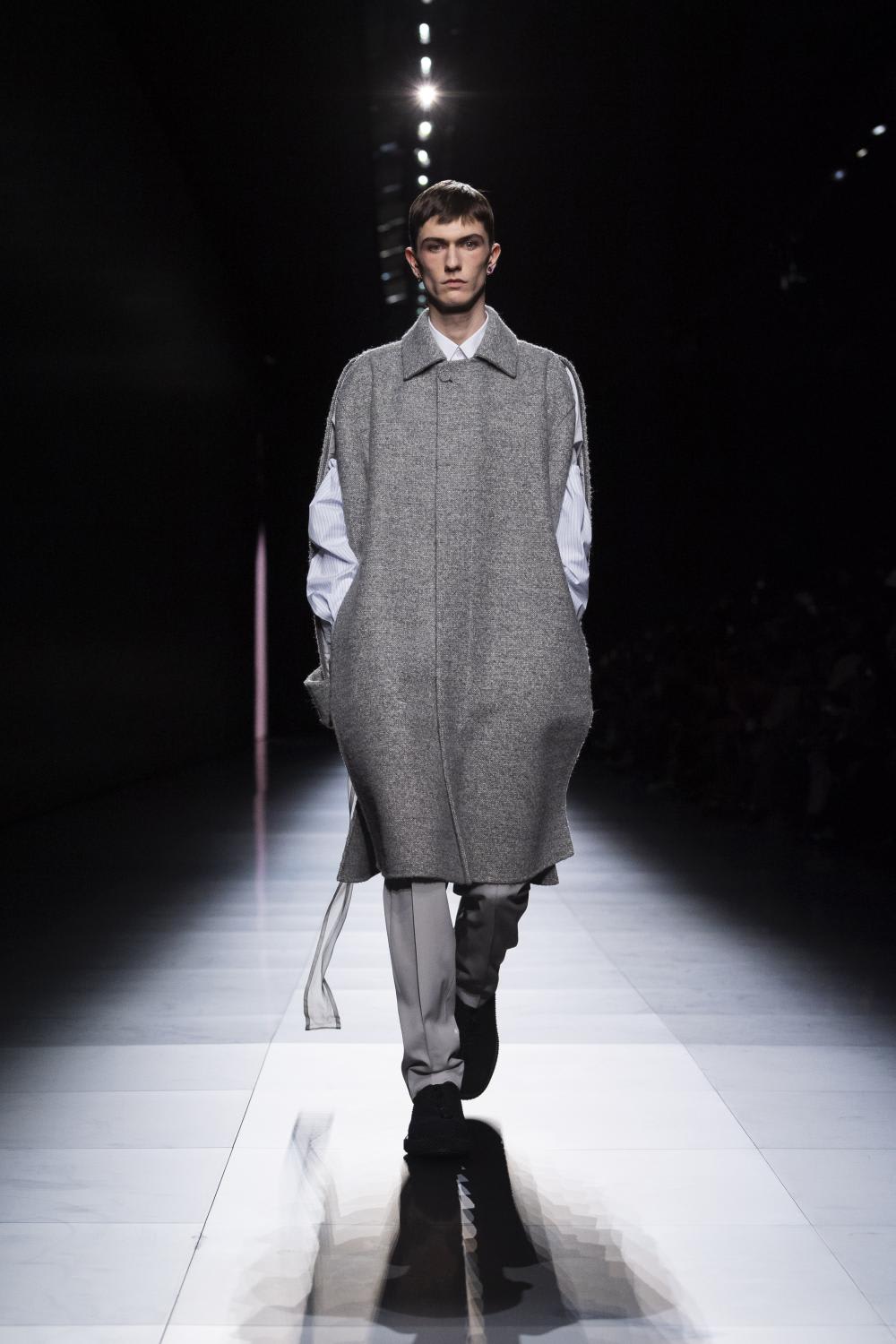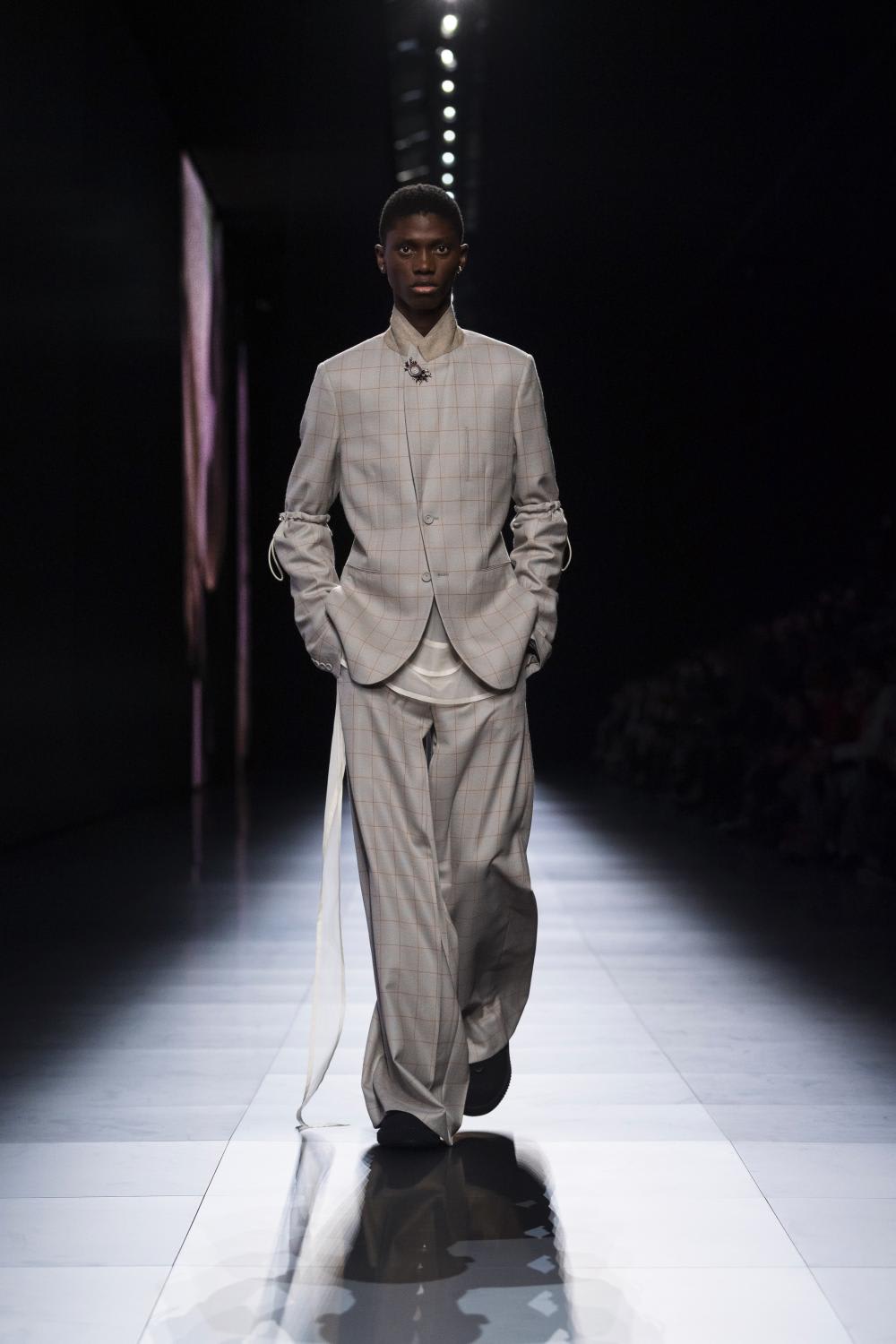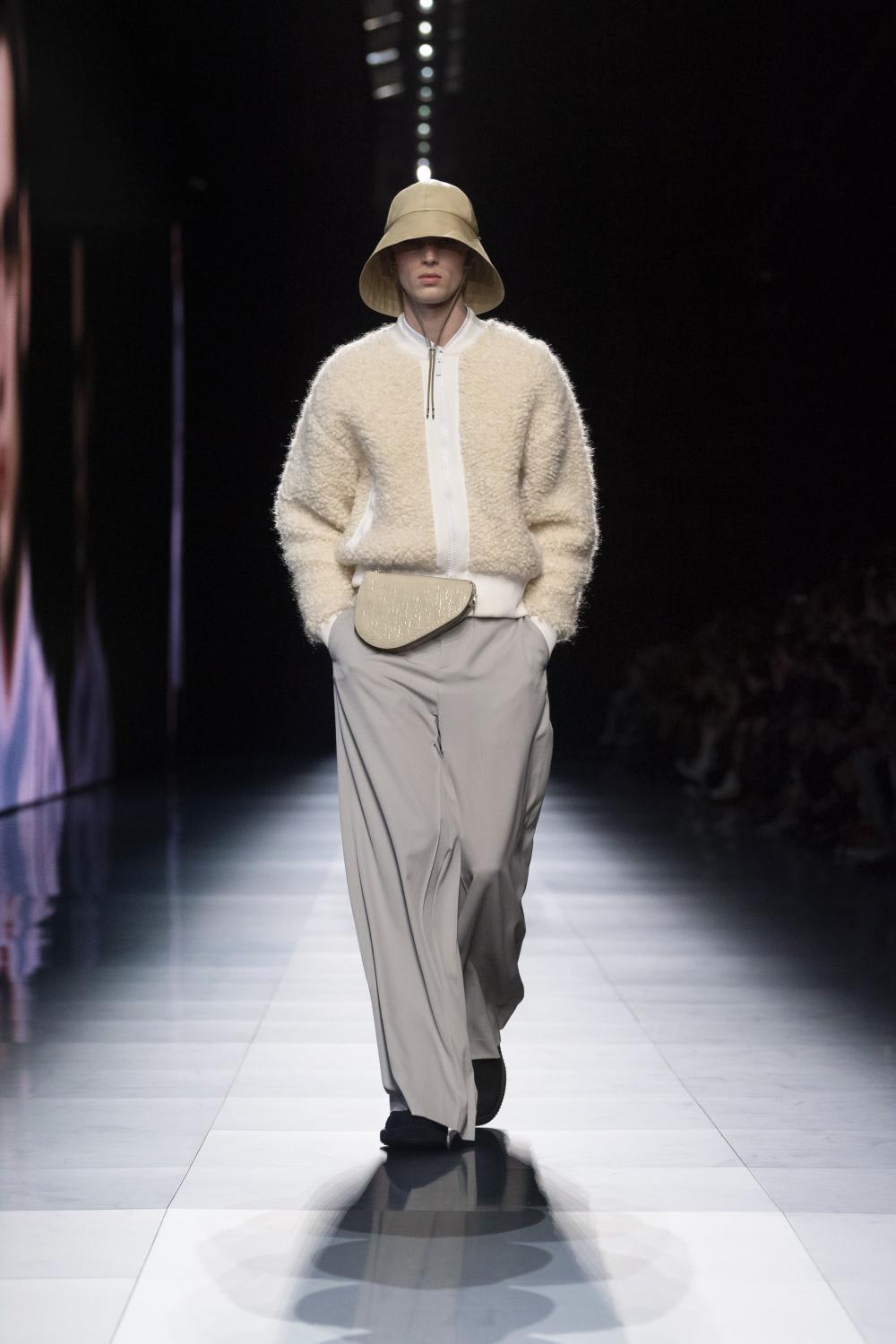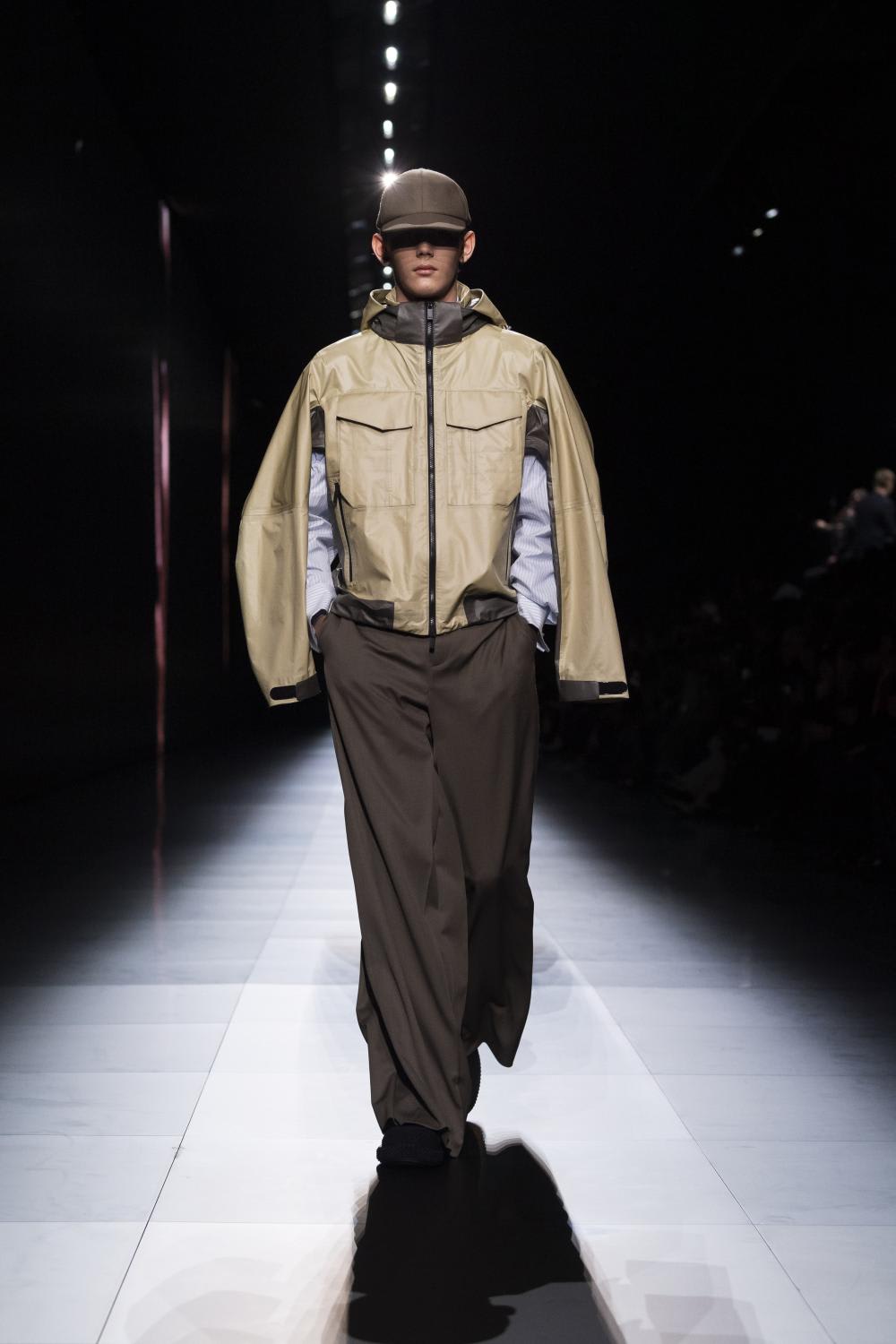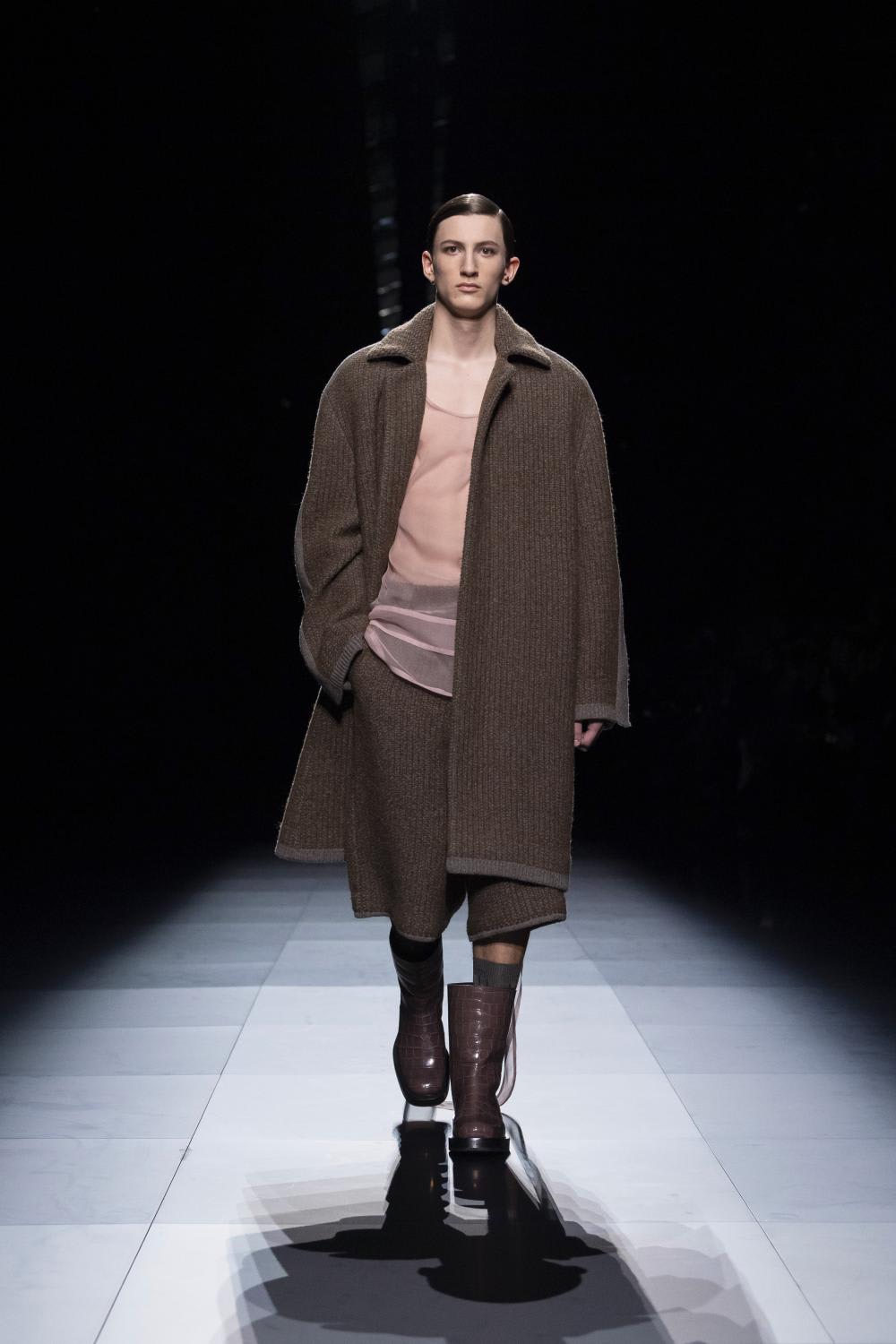 Where's the famous, instantly recognisable Dior Oblique? Where are the CD logos from hat to heel? With nary an emblem in sight, Kim Jones' latest menswear collection for Dior collection drew a contemplative, poetic air, transposing the house's delicate couture tradition into contemporary menswear. The very desirable looks, in a palette of mostly schoolboy whites and creams with a passage of earth tones, featured voluminous tailoring, in sumptuous (if plain) fabrics billowing, a draped asymmetrical jacket here, a wide-cut culotte there; kilts wafted gently, plush sweaters gathered in fluffy piles, coats levitated dreamily as belts and straps and things fluttered sublimely. This is a tender, wearable and classic collection that is designed to stand the test of time.
HERMES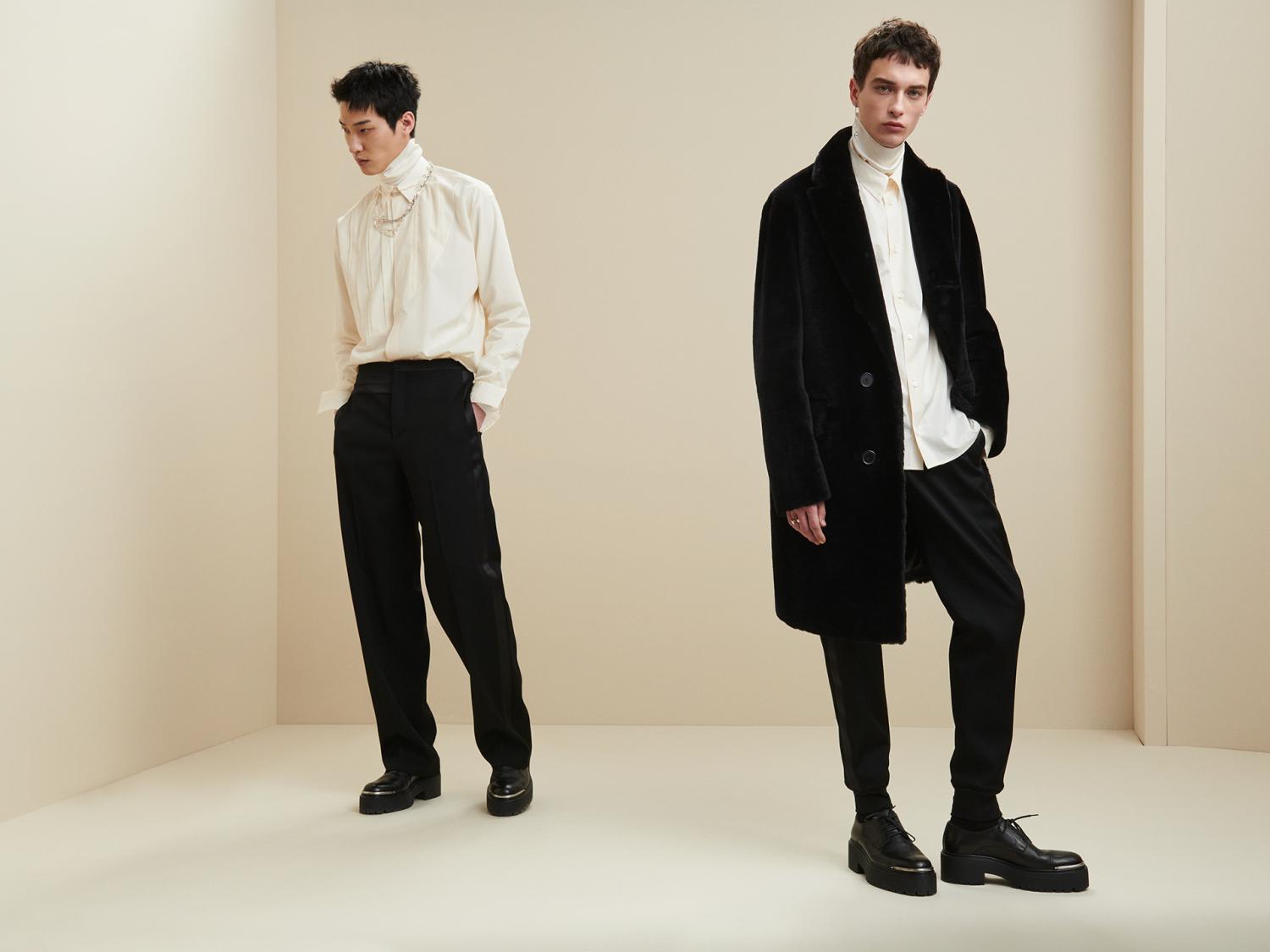 Since elegance has been the hallmark of creative director Veronique Nichanian's collection for Hermes over the decades, this season's collection fits right in with the current vibe of restrain and subtlety. Nichanian, one of the most underrated designers, presented the classic as something new, energetic and virile – a hat trick for someone who has been designing understated, elegant and classic clothes for such a long time. Perhaps the sensuality of the ultraluxe Hermes fabrics add that sexy buzz to wide-legged black calfskin pants, calfskin jackets that are cut just-so and never anything else. Double cashmeres and silk knits coddle a neck, embrace a shoulder, wrap a narrow waist in blousons and cardigans and turtlenecks – devastatingly beautiful clothes made to be lusted over now, and worn forever were made, and shoes and nags besides.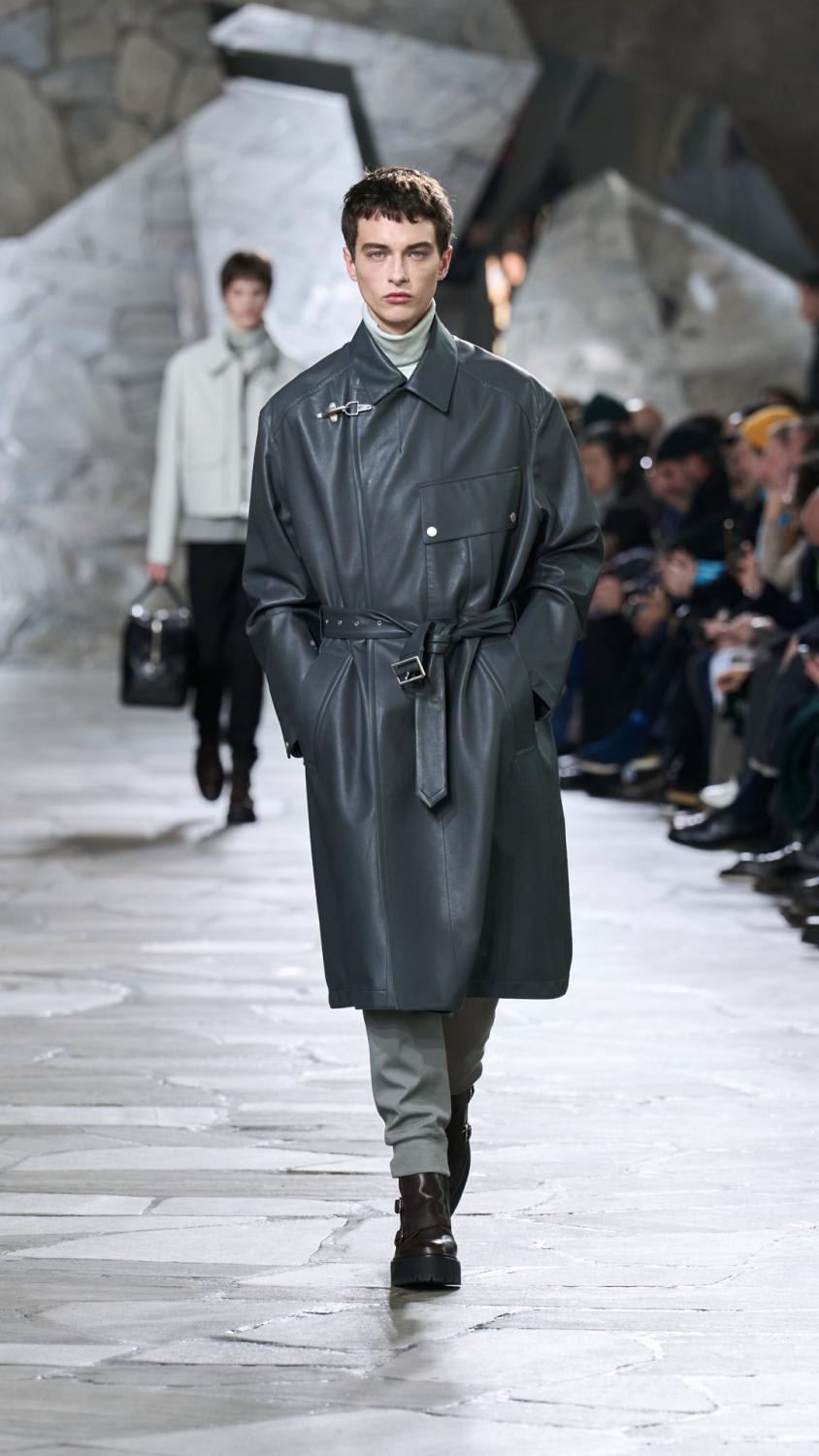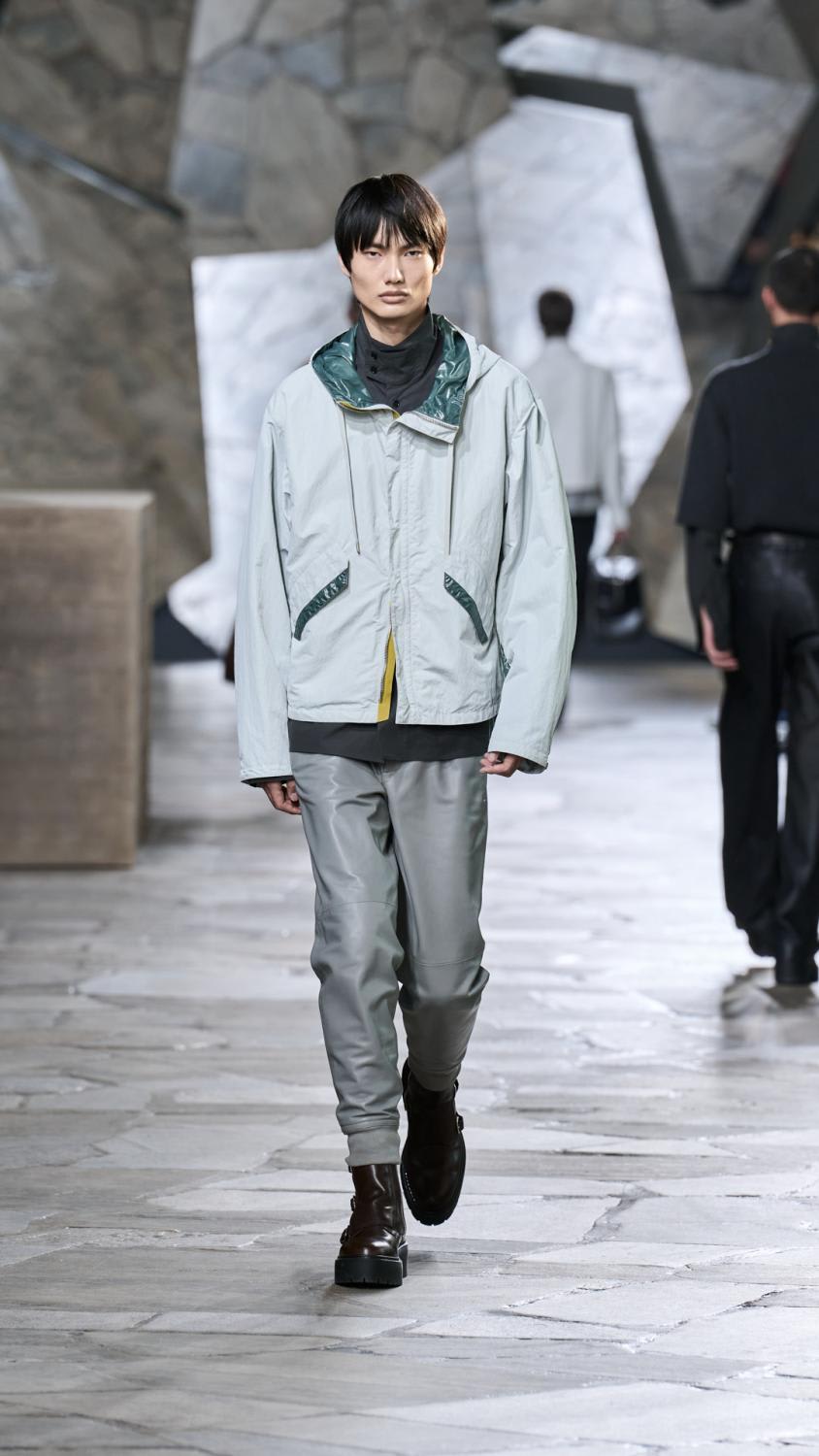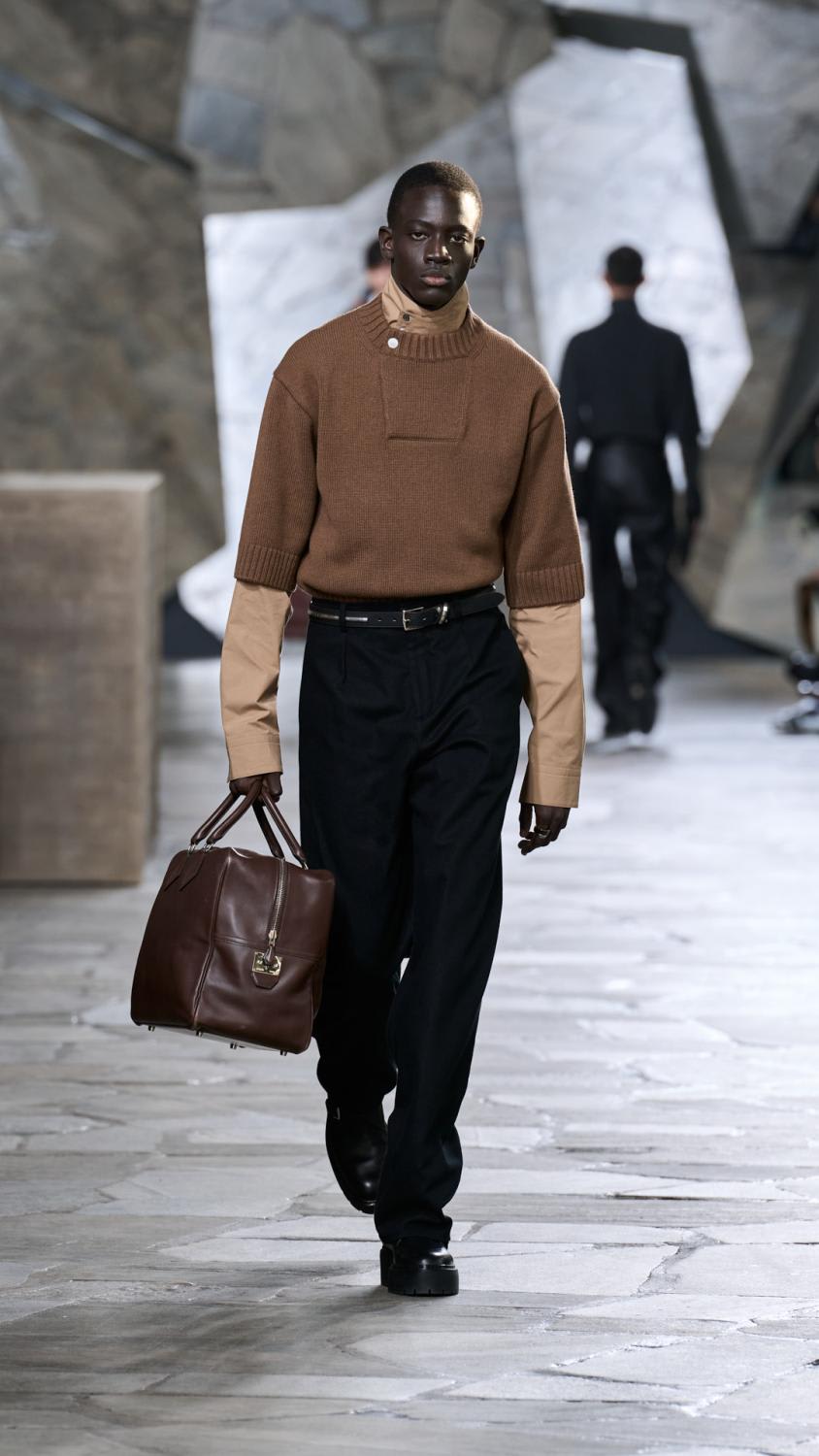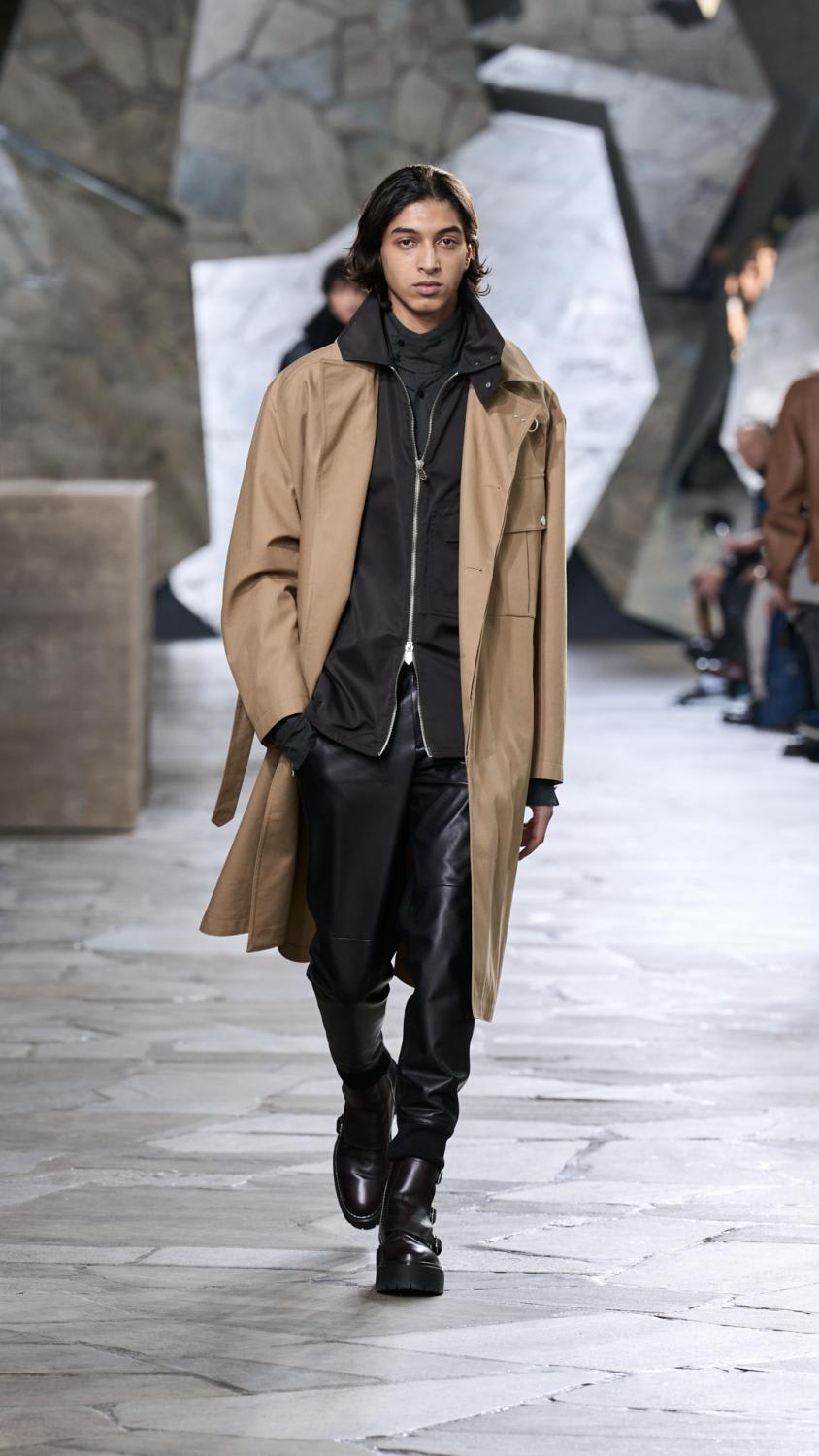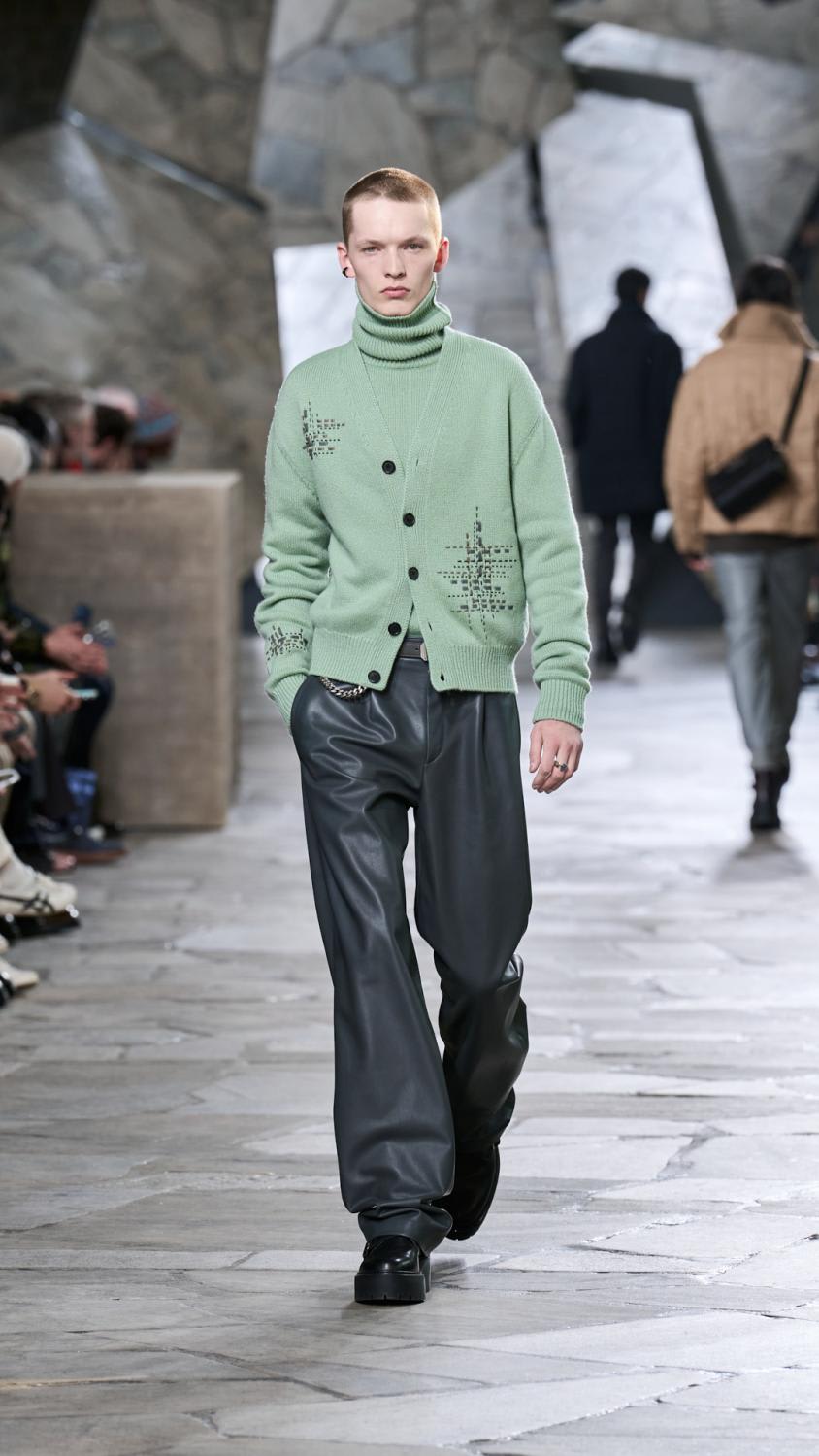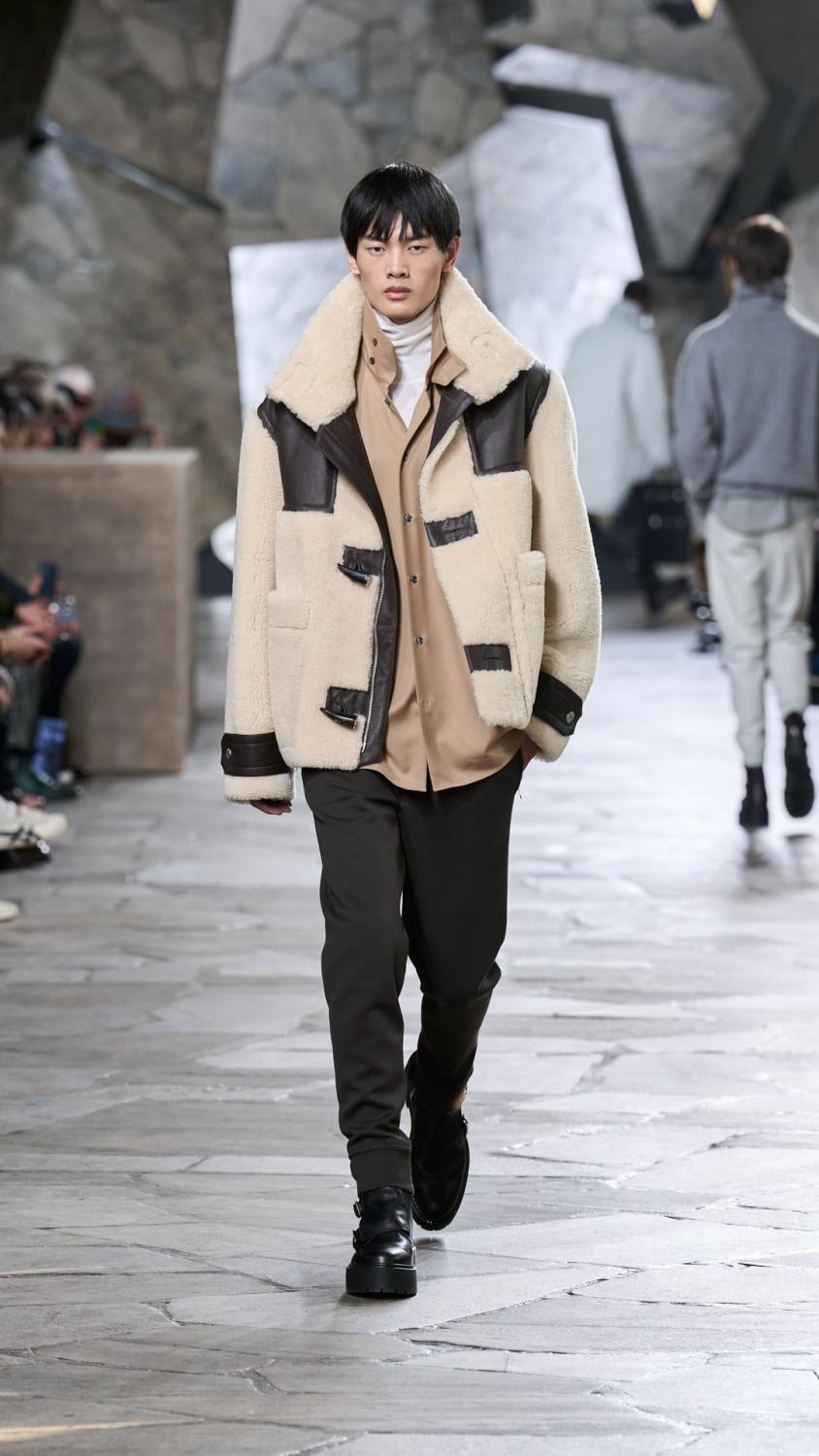 This is quiet luxury by definition, the not so stealth wealth, just slightly raffish, unbuttoned, and fast. Great luxury is often embarrassingly heavy, but this very grown-up collection has that most rare of qualities: Grace.
LOEWE
Fashion's darling Jonathan Anderson presented a collection for Loewe so reduced and stripped away that 'minimalist' doesn't quite come close to describing it. Although the clothes are utterly unadorned, there was a nakedness and purity that placed a clear focus on what each item of clothing was for: It's like opening a dialogue box that says "Here's a coat," or "Here's a pair of shorts". The presentation, set up as a white cube (like a lab or a schoolroom), stripped away all the layers that fashion had accrued – the layers of perceived value, trend values, clickability, gender, age – to show you just what a sweater is, or what cashmere trousers are.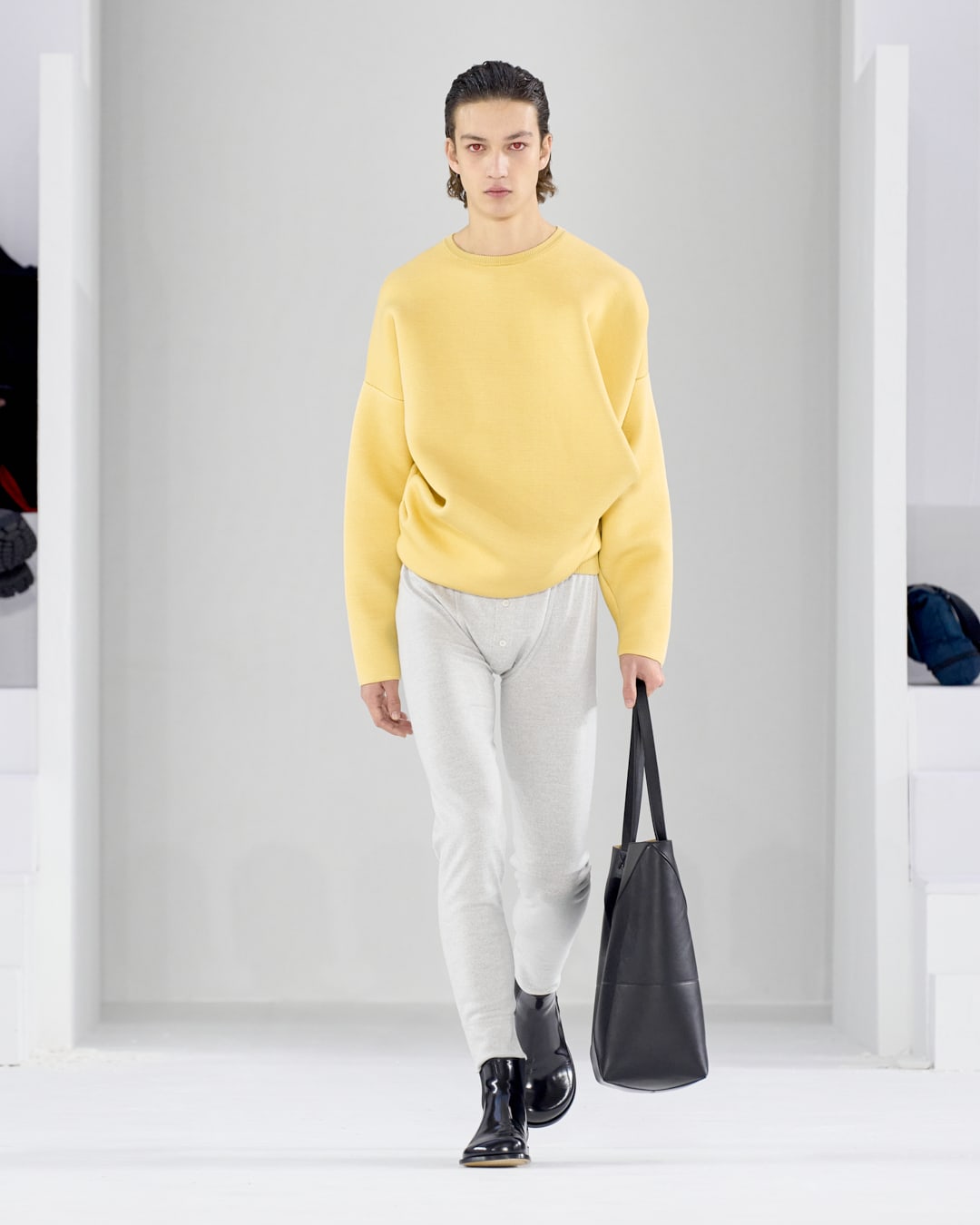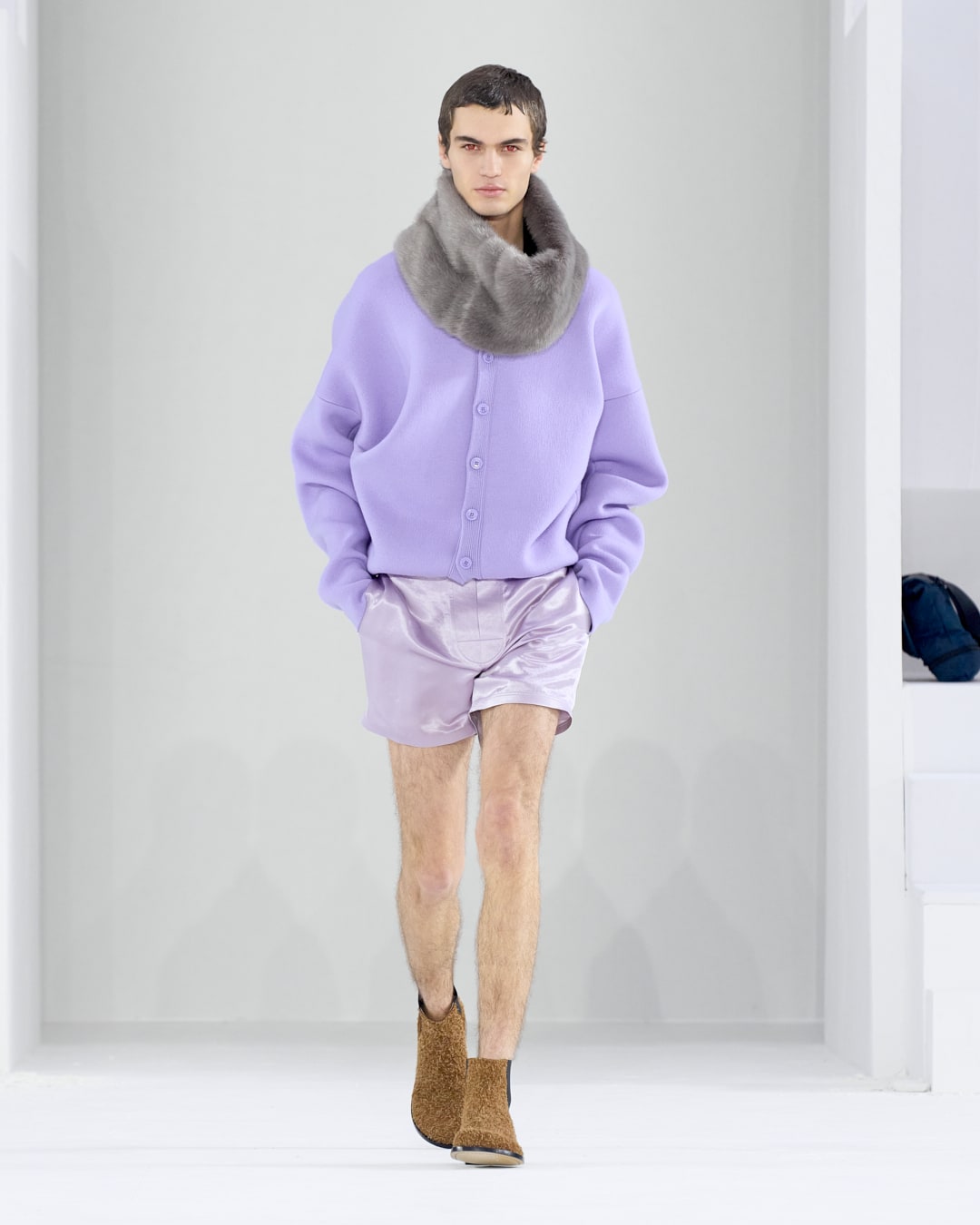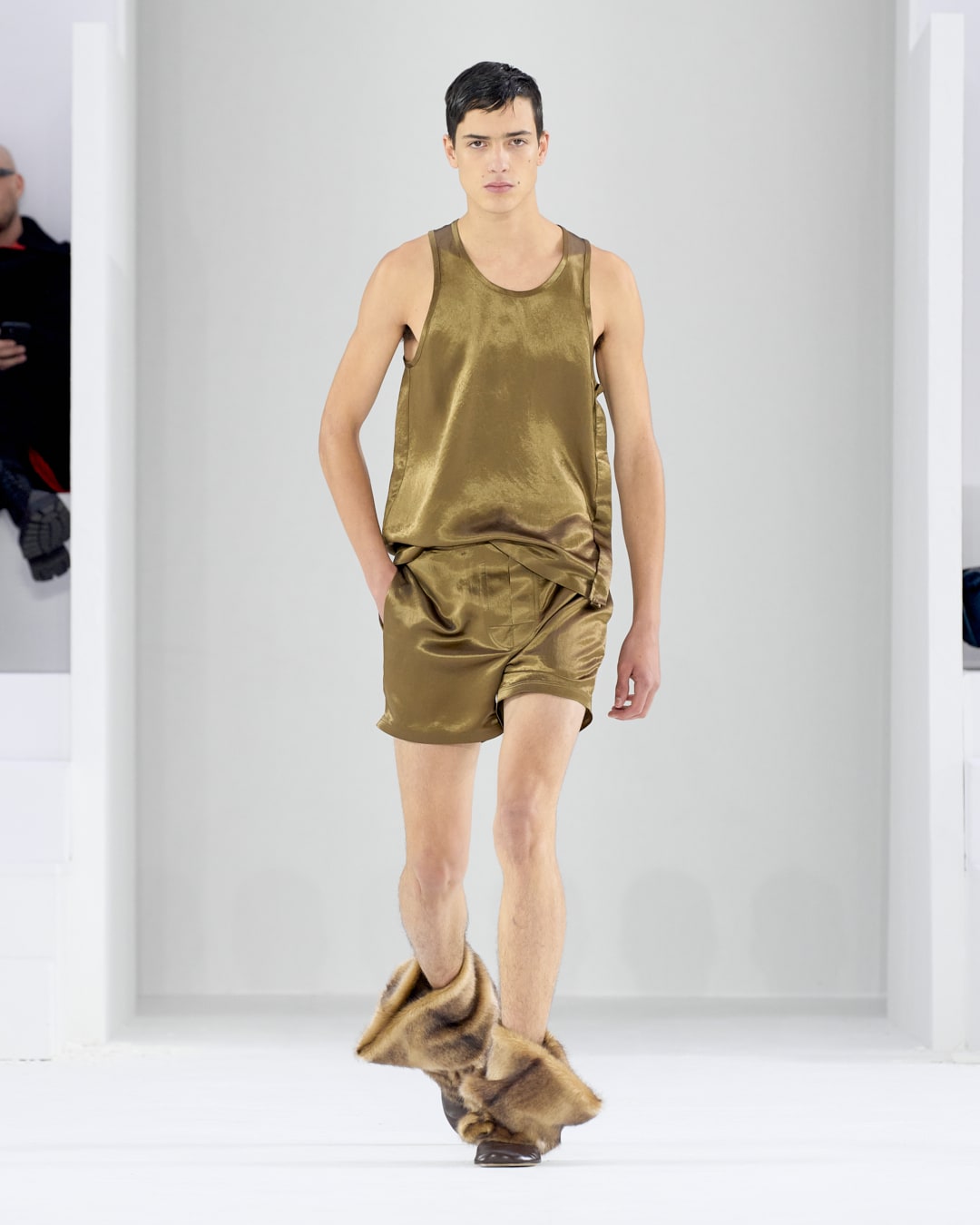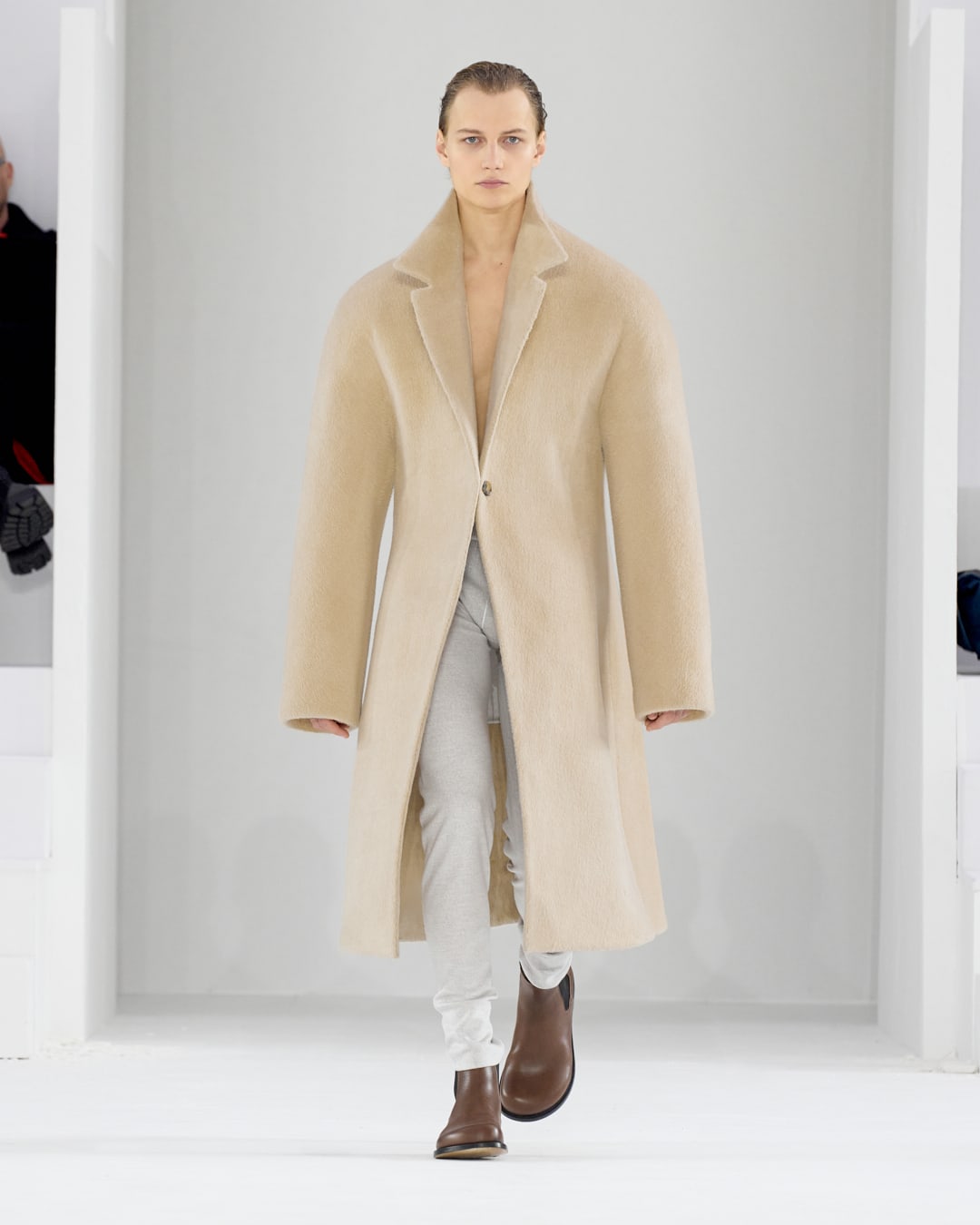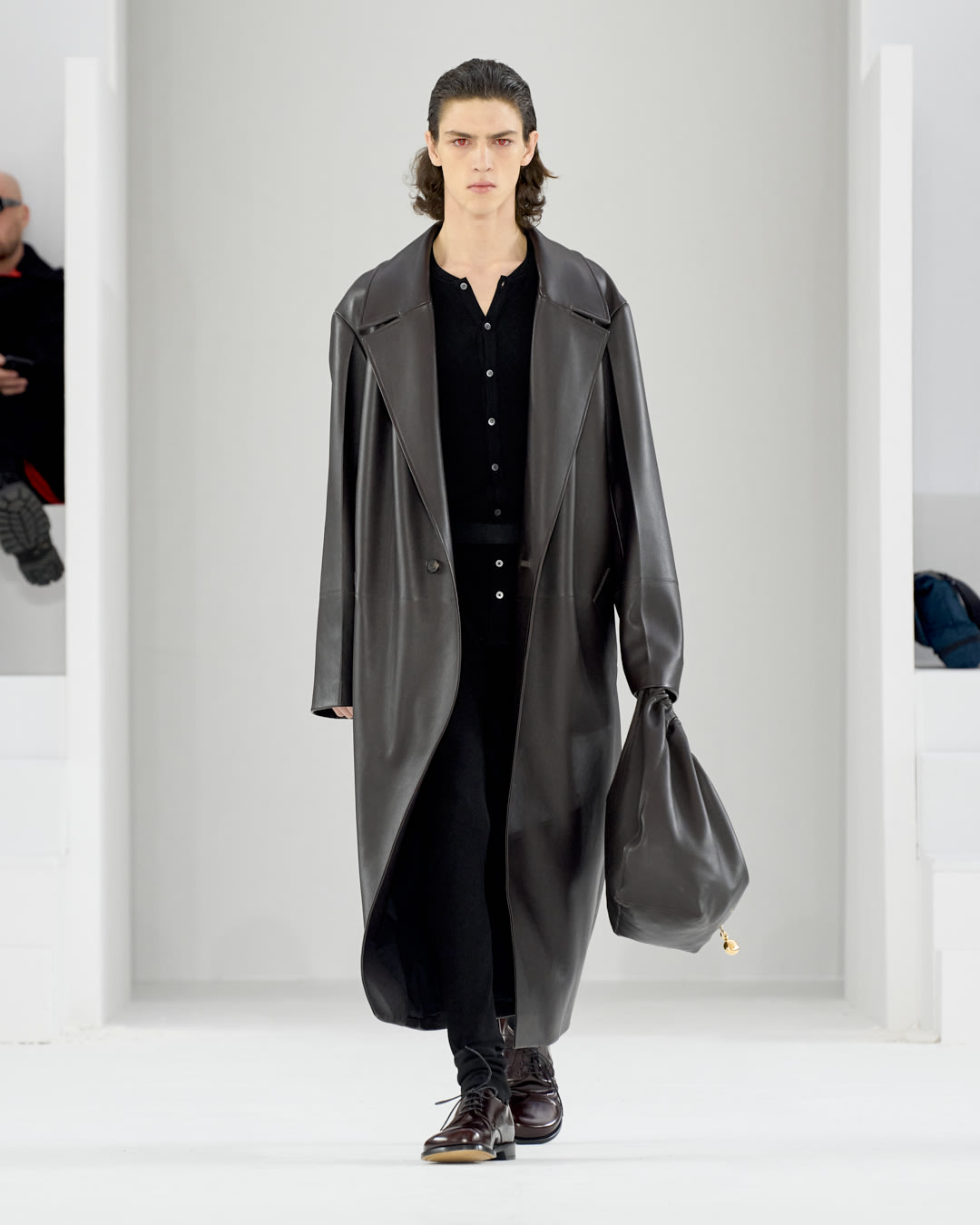 In ensuring that this vision didn't end up a sterile exercise in abstraction, Loewe's artisanal skills in leather craft was put to good use by giving the collection that organic tactility, and piles of sensuous shapes in suede, shearling, and buttery calfskin. You can see this especially in the long, shapely coats in leather; more sensuality comes in the knits and leggings – yet nothing tips over the side of vulgar. Each item, carefully considered, seemed rigorously grounded in the reality of the everyday, and as inevitable as a Song Dynasty porcelain bowl or a peony in spring.
Related: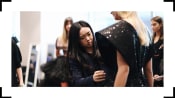 Meet the Indonesian designer dressing celebrities such as Taylor Swift, Khloe Kardashian and A-Mei
Has Singaporean handbag designer Ethan Koh stopped making bespoke luxury bags?
Oscar de la Renta is stepping away from fashion week as it prioritises profits over market share