To some, you aren't really a couple until you pull off a stunt like twinning in double denim (that's you, Kanye West, and you, Justin Timberlake) or if you pledge your undying devotion by toasting to each other's blood (hello, Megan Fox).
For the rest of us who don't believe in taking matters of the heart to the extreme, there are simpler ways to show your significant other that the two of you fit together like puzzle pieces. Show the world that you lovebirds are two peas in a pod by staying connected with His and Hers iterations. CNA Lifestyle rounds up the sweetest His and Hers finds for Valentine's Day.
Related: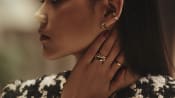 Put a ring on it: The hidden symbolic meanings behind which finger you wear it on
VAN CLEEF & ARPELS ESTELLE WEDDING BAND IN PLATINUM AND ESTELLE WEDDING BAND IN PLATINUM AND DIAMONDS, PRICE ON APPLICATION
Not quite ready for the big leap but know you've met The One? That's when the promise ring comes in, which could be seen as a significant show of commitment to a monogamous relationship and being just a signature away from becoming Mr and Mrs.
https://www.vancleefarpels.com/sg/en/
GIVENCHY LE ROUGE UNIVERSAL HYDRATING LIP BALM, S$55 AND LE ROUGE DEEP VELVET MATTE LIPSTICK, S$55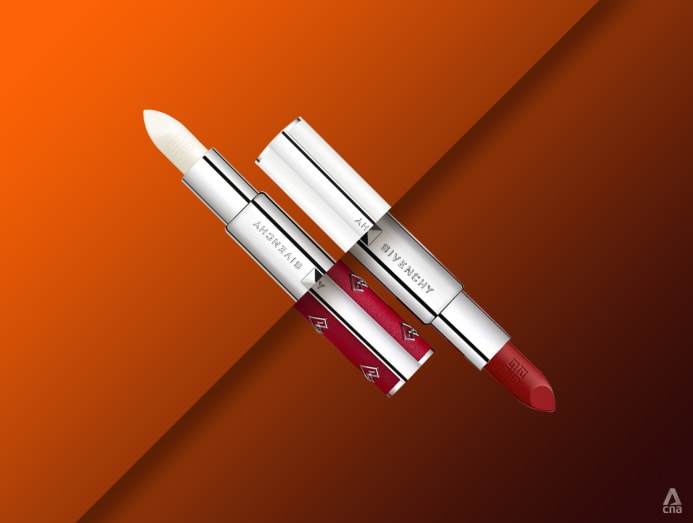 He loves how soft your lips are to his touch. But you can't say the same for him. Then help him keep chapped lips at bay with this nourishing lip balm so when he puckers up next time, it'll be a truly tender moment.
Available at Givenchy counters islandwide.
Related: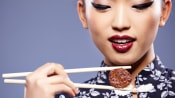 Smudge-proof lipsticks that can resist even the oiliest Chinese New Year food binges
LOUIS VUITTON VOLT UPSIDE DOWN BRACELETS IN YELLOW GOLD AND CORD, PRICE ON APPLICATION
Reminiscent of a heartbeat on an ECG, this volt collection gives new meaning to the phase "you make my heart skip a beat".
Available at Louis Vuitton boutiques islandwide.
HUAWEI WATCH GT 3, S$348 (EACH)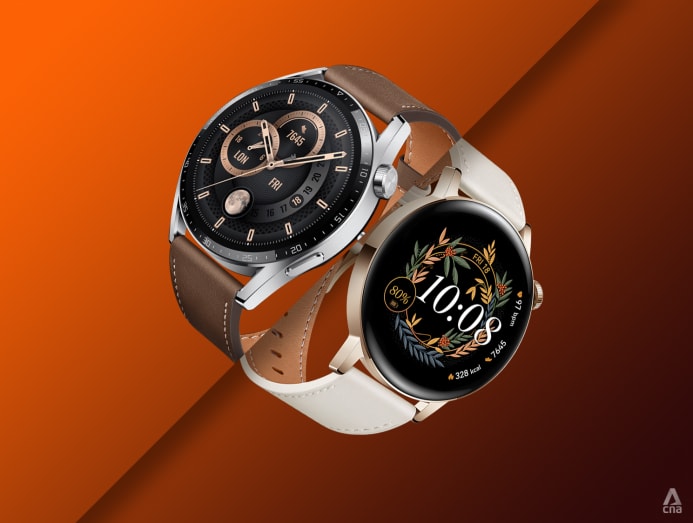 Conscious coupling in digital format. This smart watch makes staying in sync so much easier.
https://consumer.huawei.com/sg/
DYSON SUPERSONIC HAIR DRYER, S$649 AND CORRALE STRAIGHTENER, S$699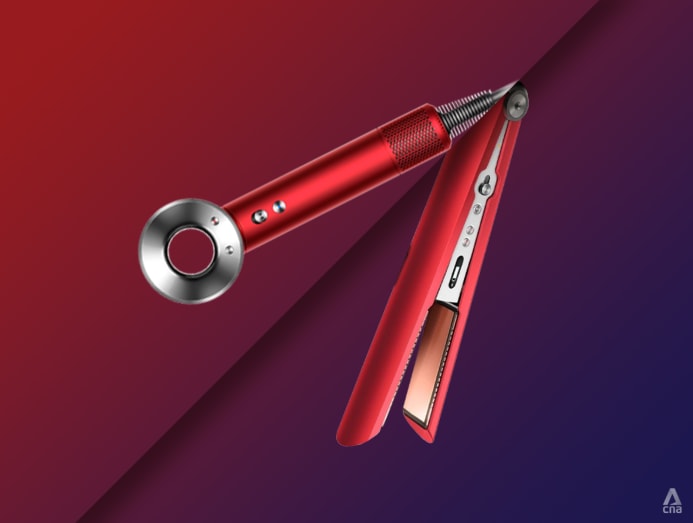 It's red, it's hot, it's Dyson's special Valentine's Day edition. This pair will make the perfect accoutrement next to His and Hers sinks.
https://www.dyson.com.sg/ 
Related: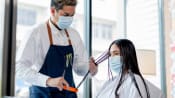 New year, new hair: I 'broke up' with my hairstylist and I'm now seeing other people
BOY DE CHANEL FORTIFYING GEL MOISTURIZER, S$144 FOR 50ML AND CHANEL BEAUTYN°1 DE CHANEL REVITALIZING SERUM, S$233 FOR 50ML
If giving good face is part of the plan, then getting your joint skincare regime down pat is quintessential. The blue bottle is an all-in-one ultra-fresh moisturising gel that hydrates and strengthens his skin while the red bottle protects her against the ravages of time.
https://www.chanel.com/sg/
RAY-BAN AVIATOR, S$247 AND MARSHALL, S$247
These shades make up the classic Ray-ban collection. You could either wear the same aviator style or slip on the same colour tint on differently shaped sunnies.
https://www.ray-ban.com/singapore
HERMES BEARN CLIC CADENAS BRACELET, S$1,050 (EACH)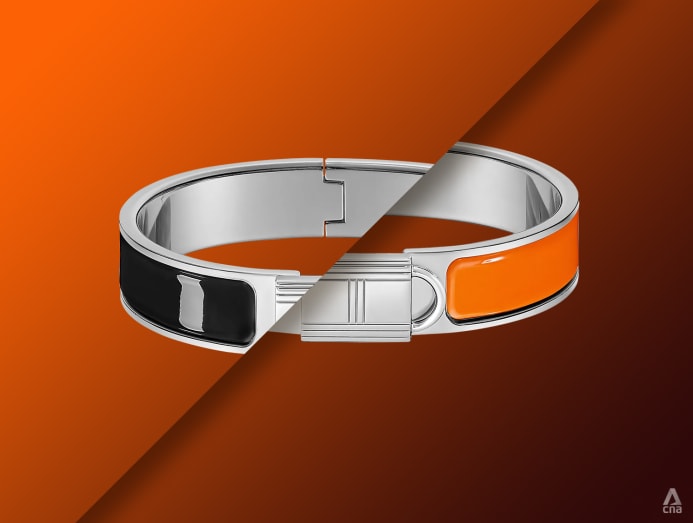 How do chic lovers stay in sync? By wearing the same enamel bracelet of course. You don't need a key for the cute padlock on each bracelet because knowing that you have already cracked the code to his heart is enough.
https://www.hermes.com/sg/
SAMSUNG GALAXY S21 FE 5G, S$1,598 AND GALAXY TAB A8 WIFI, S$448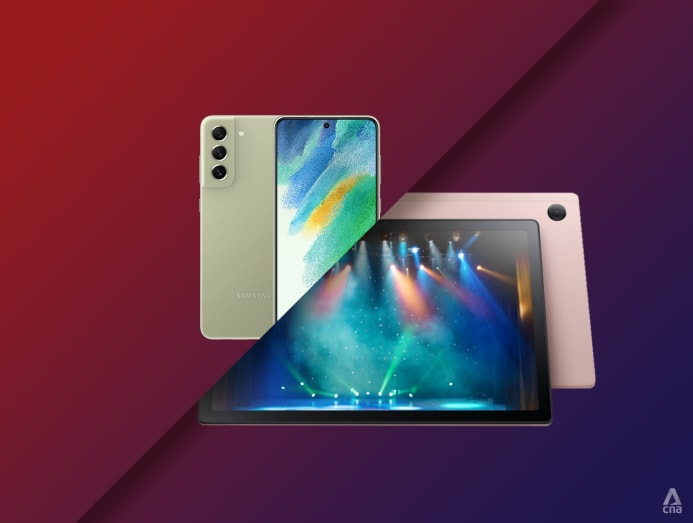 The S21 comes with a fast-working chip that handles graphic-heavy gaming like a pro while the Tab A8 has a powerful RAM that doesn't lag when streaming K-dramas. His and hers leisure activities, sorted.
https://www.samsung.com/sg/
TIFFANY & CO TIFFANY T1 WIDE HINGED BANGLE IN 18K GOLD AND TIFFANY T1 WIDE DIAMOND HINGED BANGLE IN 18K ROSE GOLD, PRICE ON APPLICATION
Like an unbroken circle, the bangle represents individual strength and perpetual power, both essential qualities to stay together as a couple.
Available at Tiffany & Co boutiques islandwide.
TOM FORD BEAUTY OMBRE LEATHER EAU DE PARFUM, S$212 FOR 50ML AND METALLIQUE EAU DE PARFUM, S$254 FOR 50ML
Tired of run of the mill scents? What you need are perfumes with head-turning sillage. Get acquainted with these darkly sexy offerings. The spicy Ombre Leather and sensual floral Metallique can be worn on its own or layered for a truly unique olfactory experience.
Available at Tom Ford outlets islandwide.
Related: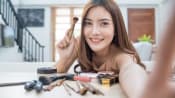 Top 10 TikTok beauty hacks of 2021 – from makeup to skincare to hair care
GUCCI TIGER BASEBALL CAP, S$620 AND TIGER BUCKET HAT, S$740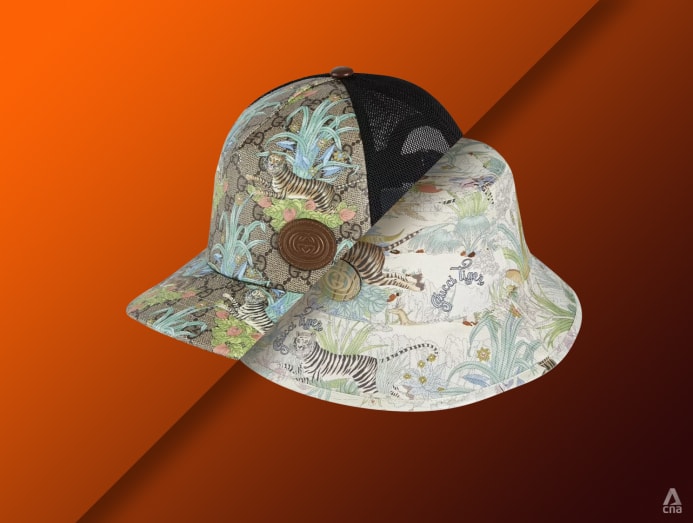 Because every day should be a good hair day.
Available at Gucci boutiques islandwide.
BURBERRY LEATHER OLYMPIA MESSENGER BAG, S$2,090 AND SMALL LAMBSKIN OLYMPIA BAG, S$3,550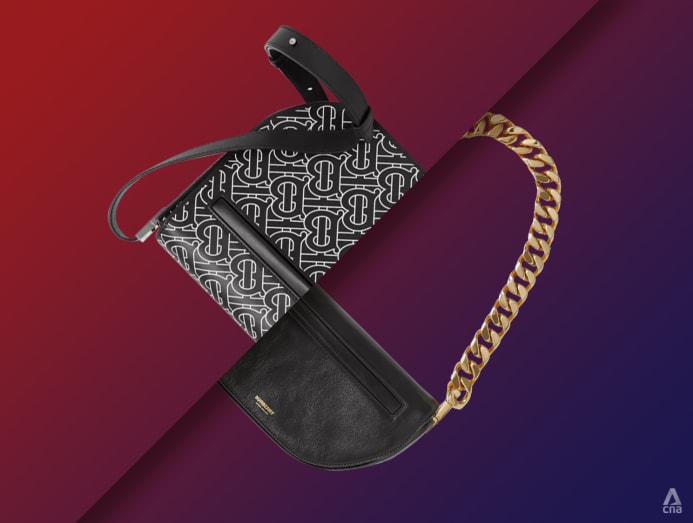 Designed to fulfil the function of a "perfect" bag, the crescent-shaped Olympia works for women, as well as men.
https://sg.burberry.com/
NIKE VINTAGE MEN'S DUNK HIGH, S$199 AND WOMEN'S DUNK HIGH, S$209
Arguably one of the most popular Nike styles, the Dunk Highs will no doubt up seal your status as the cool couple.
https://www.nike.com/sg/
SILKY MIRACLE VELVET ROBE (FOR HIM) S$1,420 and VELVET ROBE (FOR HER), S$1,760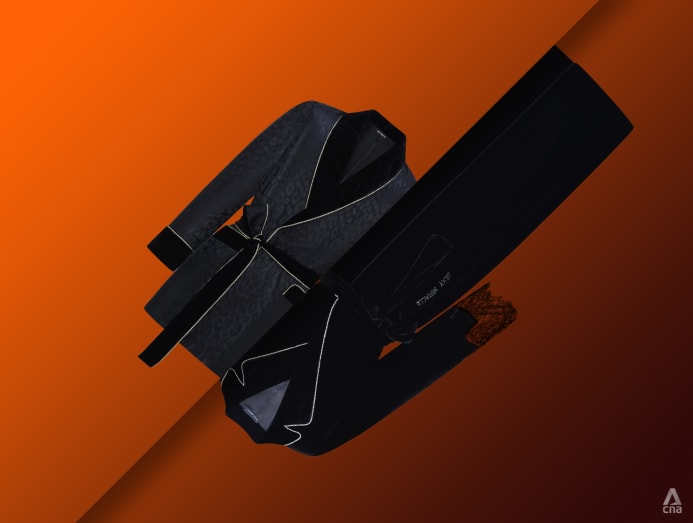 Because lounging in luxurious jammies is a great couples activity.
https://silkymiracle.com/
CASETIFY CUSTOM PHONE CASES, FROM US$150/S$202 (EACH)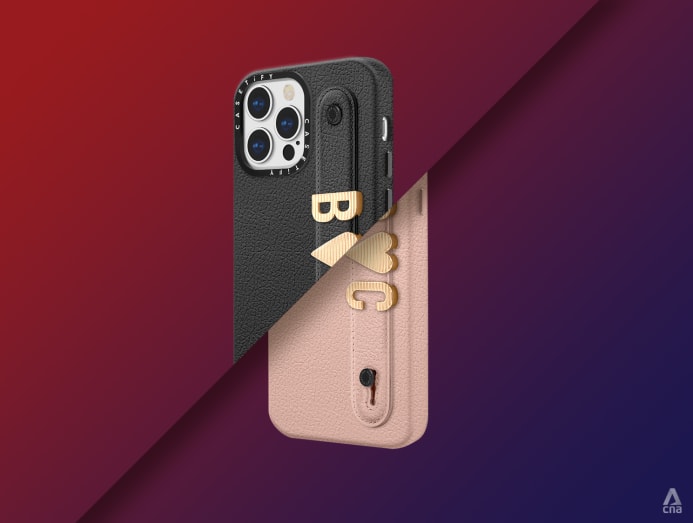 Stop etching your joined initials into tree trunks or park benches. Wear them on your phone case instead. This way, you get to take your love pledge everywhere for everyone to see.
https://www.casetify.com/en_SG/
BALENCIAGA FURRY SLIPPERS, S$875 (PER PAIR)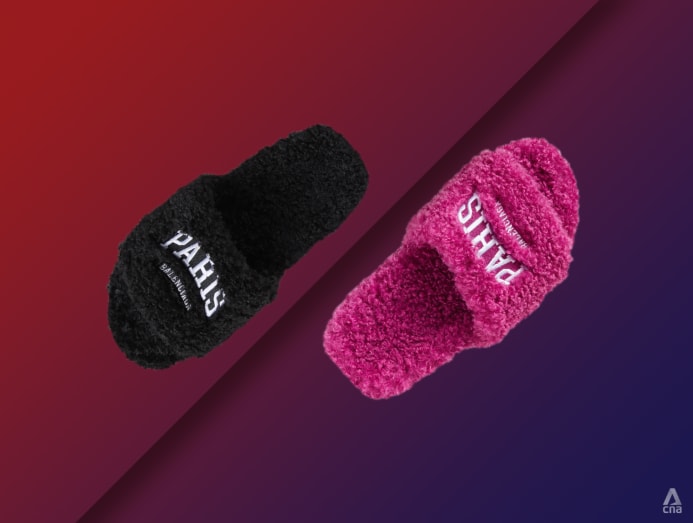 Paris was the last place you visited together before travelling became tricky. Commemorate that precious memory with these city-specific fuzzy slides. Till you travel again as a couple, you'll always have Paris.
https://www.balenciaga.com/en-sg/