Fans of Hong Kong pop superstar Joey Yung will be getting a chance to get up close and personal with the multi-award winner in Singapore, as she stages her Love In Marina Bay Sands concert on Mar 10.
Yung is set to kick off the return of concert series Sands Live, as the first of a star-studded line-up of renowned artistes and celebrities all coming to Singapore's Marina Bay Sands.
As part of an expanded initiative to bring in top entertainment acts to Singapore, Sands Live has expanded from its original concert series to focus and showcase the biggest stars from Asia.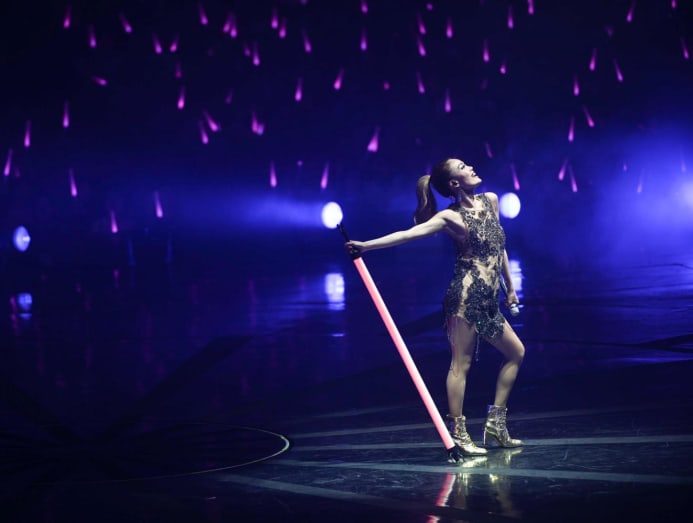 Making Singapore part of her world tour, Yung promises a night of familiar classics, hit songs as well as new tunes including Disheartened, My Pride, Pretty Crazy, Evade You and Grand Debut.
The 42-year-old Yung has been at the forefront of the Cantopop and Mandopop music industry for almost three decades, with a multitude of accolades including Forbes' Most Influential Hong Kong-based Female Singer in 2014.
She will be performing at Sands Grand Ballroom. Tickets go on sale on Thursday (Feb 9), with prices ranging from S$88 to S$388.
First unveiled in 2014, the Sands Live concert series has seen the likes of The Rolling Stones, Michael Buble, Aaron Kwok and Celine Dion among the bevy of superstars to grace the stage. 
According to organisers, more highly anticipated acts will be announced in the coming months.
Tickets to Joey Yung's concert will go on sale on Feb 9 via Marina Bay Sands' website. Sands Rewards LifeStyle members will get to enjoy 10 per cent off ticket prices.