On Net-a-Porter, a cashmere "Achillea" turtleneck sweater from Loro Piana knit in a graphic jacquard pattern will set you back £3,440 (S$5,550). At Uniqlo, a "3D Knit" crewneck jumper, available in 15 hues ranging from a soft ivory to candy-corn orange, is priced at £110. Both are billed as 100 per cent cashmere. What makes the price of one sweater more than 30 times higher than the other? Are they worth it?
"The products are not the same," says Simon Cotton, chief executive of Scottish textile company Macnaughton Group Limited and former chief executive of storied knitwear purveyor Johnstons of Elgin. "But they are not as different [as the prices suggest]."
A jumper sourced from cashmere goats in inner China or Mongolia, and spun and manufactured in Europe, is going to cost more to make than a jumper whose fibre came from Pakistan or Iran and is spun and manufactured in China, knitwear specialists say. But there is also a mark-up — sometimes as much as four to five times the cost of making it — that some luxury knitwear brands put on their products. And some of those brands cut corners — particularly in the way a piece is "finished", or designed — that makes them not much better than those available on the high street.
Related: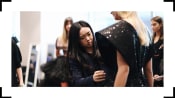 Meet the Indonesian designer dressing celebrities such as Taylor Swift, Khloe Kardashian and A-Mei
In other words, paying a high price for a knit is no guarantee that you're getting a good one. My own experience buying cashmere and wool bears this out: The best sweaters in my wardrobe — by which I mean the warmest, hardest-wearing ones that have best retained their shape — are not the ones I paid the most for.
So how do you find a good, long-lasting knit, and know you're paying a fair price?
First, don't expect to find a have-it-forever jumper on the high street. While you can absolutely find good value there — big brands have economies of scale that smaller brands lack — you won't find the best quality. Cheaper cashmere tends to have shorter fibre lengths, of 30mm or less, so it is more likely to pill continuously.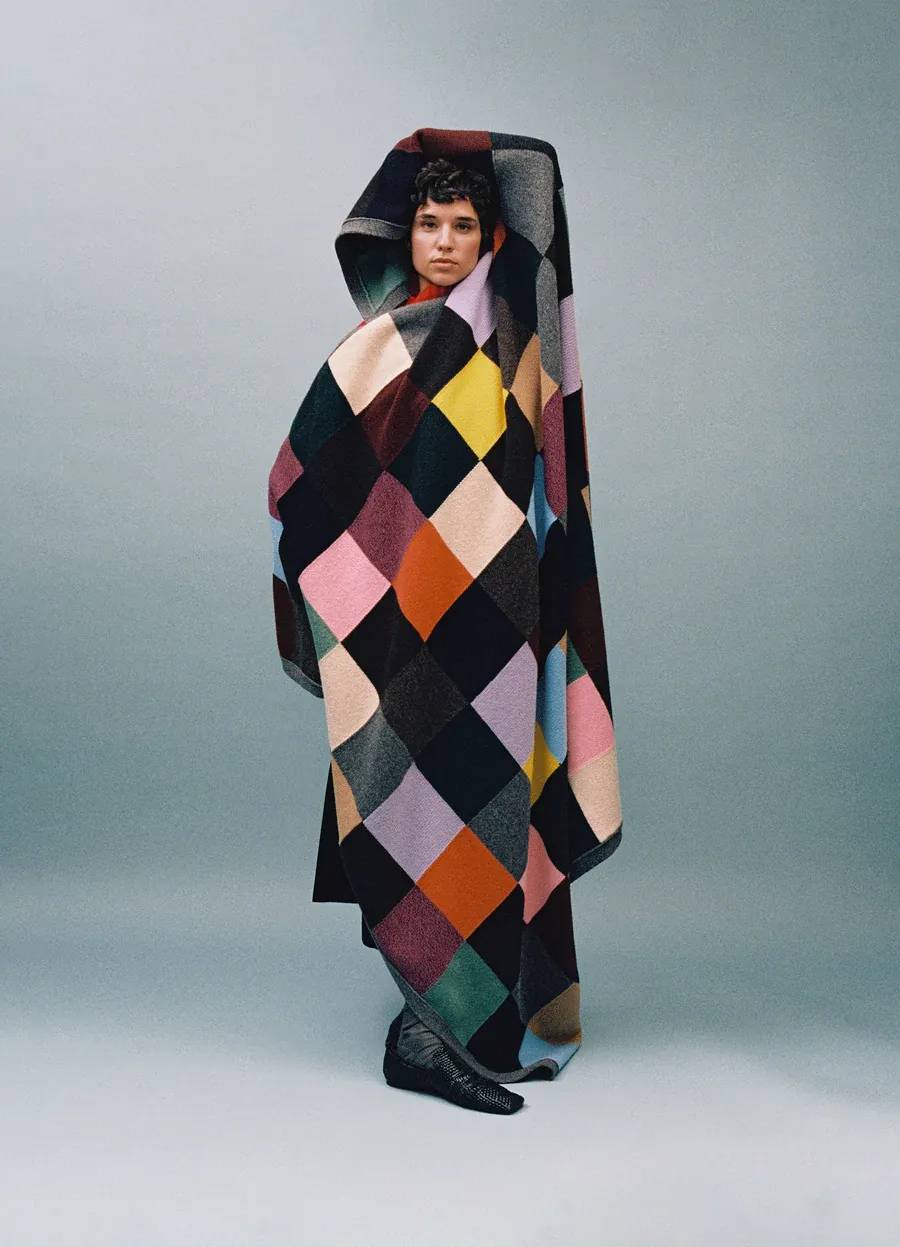 Related:
Why do fashion insiders flock to Beams when they are in Japan?
"It's the difference between being able to wear it twice, and it looking terrible, versus being able to wear it for a lifetime," says Buffy Reid, founder of British knitwear label &Daughter, which sources all its yarn in the UK and Ireland with cashmere fibre lengths of 38mm or more. Its cashmere jumpers are priced from £375 to £385.
Be wary of knits that feel too 'lofty' or airy — while they can be beautiful and wonderful to wear, they can quickly lose their shape and require maintenance
With cheap cashmere, shortcuts are also often taken during the carding, washing and milling processes — meaning darker, lower-quality fibres might be mixed in, and then bleached, damaging the hair. Or the yarn will be spun at a lower tension and rapidly lose its shape. "It's like a rope, which is made strong through its twists," says Reid. "If it's twisted loosely and there are not many twists in it, it will create a loftier, more luxurious-seeming garment, but it won't be very strong. When you touch it in store, it will feel incredibly soft, but it also means in two weeks time, it will look like rubbish."
If you don't make knitwear for a living, finding a knit that offers good value for your money isn't easy. Professionals say they can "feel" good wool and cashmere, and Scottish label Barrie, which knitwear designers at rival brands repeatedly claim is "the best", would be a good place to train your hand. The Row is another name that repeatedly crops up, though designers and makers marvel at what they see as an enormous mark-up for such simple designs.
Related:
Oscar de la Renta is stepping away from fashion week as it prioritises profits over market share
A kilo of high-quality Scottish or Italian-milled cashmere yarn — enough to make two to three basic crewneck jumpers, depending on the ply count — costs about £170. As a rough guideline, any amount over £600 for a jumper is simply mark-up, says Catherine Morrissey, president of New York-based knitwear specialist White + Warren. But designers say additional allowances should be made for design elements such as embellishment, intarsia, panelling and hand-knitting, which can require considerable design and production work and can justify four-figure price tags.
When shopping for knitwear, start by weighing it in your hands. Unless it's designed as an ultrafine layering piece, a jumper should have a nice heft to it — the heavier the jumper, the more yarn used — and should be well-finished around the collars, cuffs and armholes (check the inside for loose threads and unfinished seams too). Avoid knits that feel "soapy" or too soft — tell-tale signs that the fibres have been mixed with acrylic or have been bleached or spun too loosely. A hard-wearing sweater with good tension will immediately snap back into place if you stretch it. Be wary of knits that feel too "lofty" or airy — while they can be beautiful and wonderful to wear, they can quickly lose their shape and require more maintenance.
As a general rule, brands that are "vertically integrated" — meaning they sell through their own stores and not through a department store or boutique — tend to offer better value because they don't have the same retail mark-up.
Looking for the most sustainable option? Check the product tags for certifications such as the Good Cashmere Standard (for cashmere) and Responsible Wool Standard (for wool). Or opt for jumpers containing partly recycled content (100 per cent recycled is likely to wear out quickly, but if it is mixed with a stronger wool, it should hold up pretty well).
If you're really concerned about sustainability — and want a jumper that will last — you're better off avoiding cashmere and choosing a hardier material such as organic cotton or lambswool. Cashmere is pricey because it is scarce: Made from the longest, softest hairs under the belly of a cashmere goat, it takes seven to eight goats a year to produce enough material to make one jumper, whereas one merino sheep can produce enough fibre to produce five to six. On Kering's Environmental Profit & Loss statement, animal fibres — of which wool and cashmere make up the lion's share — have the highest environmental footprint of all the group's materials after leather. That's not only because it takes so many cashmere goats to produce one sweater; it's also because the dramatic overcrowding of goats in China and Mongolia has led to large swaths of desertification on former grazing lands.
Another idea, then, might be to learn what "good" cashmere and wool feels like — and then buy it second-hand.
Lauren Indvik © 2022 The Financial Times
Related: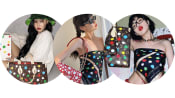 See how Jung Ho-yeon, HyunA, Hwasa and other celebs style the Louis Vuitton Yayoi Kusama collection
Has Singaporean handbag designer Ethan Koh stopped making bespoke luxury bags?