In Malaysia, Bryan Loo became a household name after the young entrepreneur disrupted an F&B landscape dominated by cafes serving coffee by pioneering the bubble tea craze.
Today, the 37-year-old, who founded the Malaysian bubble tea brand Tealive in 2017, has grown his business with more than 600 stores in Malaysia, and across markets such as Australia, the United Kingdom, Vietnam and the Philippines. At its present pace of expansion, Tealive is projected to reach its 1,000th store by 2023.
In August last year, Loo, a self-confessed sneakerhead, set his sights on disrupting another industry with the launch of Urban Wall Street (UWS), a digital platform for buying and selling lifestyle products with a focus on fashion, sneakers and designer toys. While UWS is currently focusing on the Malaysian streetwear marketplace, the company intends to expand to Singapore and Indonesia by the second half of 2022.
"We have always wanted to create a community for selling and trading lifestyle products. With the high demand for limited-edition products, we thought it would be great to create the first local platform that is safe and secure with an authentication guarantee," explained Loo.
Related: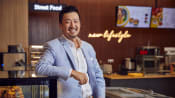 Meet Vuitton Pang, scion of Malaysia's Mamee-Double Decker snack empire
Apart from striving to create a platform with the most competitive prices for highly sought-after products, UWS is growing inventory with a view to moving toward a vast tier of products that Loo deems to be the future of online purchasing.
Using the UWS app, buyers don't have to worry about buying fake products online and sellers are ensured they get a fair price for their items. Those who wish to sell will need to get their products authenticated by UWS; these are then cleaned (if necessary) and sold on the platform and sent to the buyer for a reasonable delivery fee.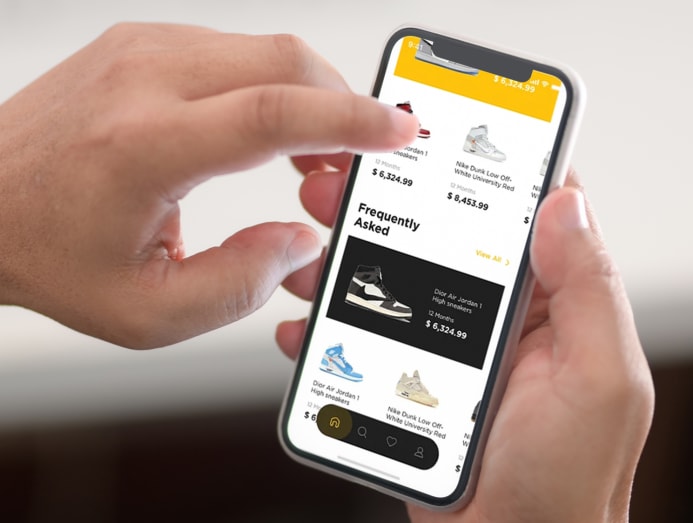 As the "face" and co-founder of UWS, Loo brought on Malaysian badminton player and currently fifth ranked in the world, Lee Zii Jia.
"Working with Lee has been a pleasure. He is very much into streetwear and anything to do with streetwear or pop culture. He has always been the face of streetwear and a strong trendsetter in lifestyle matters. International brands like LG have recognised that and are using him as an ambassador. As such, he is the ideal face of UWS," stated Loo.
"He's very close to the audience, especially in Malaysia, and he has a strong appeal to all the different races. As you know also, badminton is a popular national sport, not only in Malaysia but also in this region, especially in Indonesia, Singapore and Thailand. So, Lee is a celebrity with a credible and relatable endorsement for UWS where our audience, end-users or target market are concerned."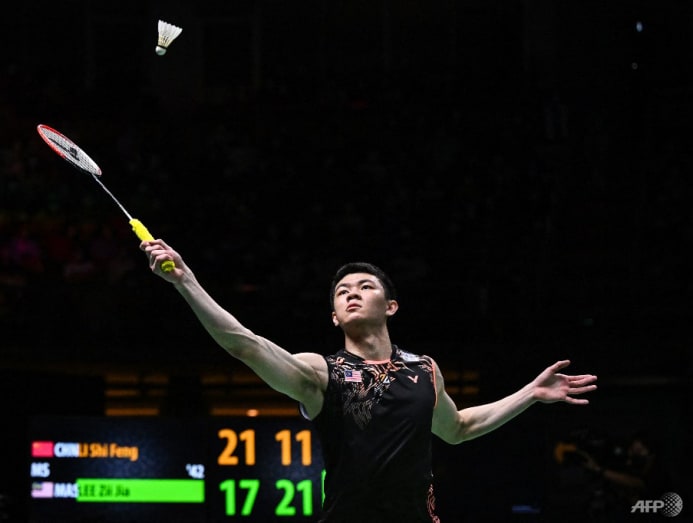 Loo himself has always loved sneakers since the days when Nike Air Maxes and Adidas Superstars were a must in everyone's wardrobe. Though times have changed, he still reminisces about how he used to browse websites and forums such as Niketalk, Hypebeast or Streething to get the latest information on drops.
"Sneakers inspire me and I think it defines the personality of an individual. I enjoy the process of acquiring any pair of sneakers. The thought of anticipating a pair of limited-edition sneakers and queuing for it really brings back so many memories. Sneakers, to me, represent a stage in my life and every pair holds a memory," he mused. These days Loo also loves watches and is a huge art fanatic. "I definitely would be keen to venture into these fields further down the line when opportunities arise," he said.
While Loo is known for his F&B forays, he believes that going into the fashion market doesn't require a different approach. "Essentially, Urban Wall Street and F&B ventures are almost similar, where we make sure we deliver the best quality products to end consumers. They could be very different industries, but our desired outcome is always the same. At Urban Wall Street, we always deliver safe and authentic products and good quality to our end users."
Related: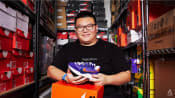 Meet the 30-year-old streetwear entrepreneur trying to stamp out online fakes
As to whether the pandemic has impacted his entrepreneurial vision, Loo said: "For me, the fundamentals remain the same. Entrepreneurs must weather the storms that will come our way. This pandemic, though unprecedented in scale and intensity, is fundamentally another blip in our journey."
He added: "This is not to downplay the severity of the current health crisis but more to say that entrepreneurs need to look over the next hilltop, climb up the slope and be prepared to navigate the next valley. My approach is to offer a genuine product or service that benefits the customer. It works for the F&B business as well as in lifestyle-related ventures."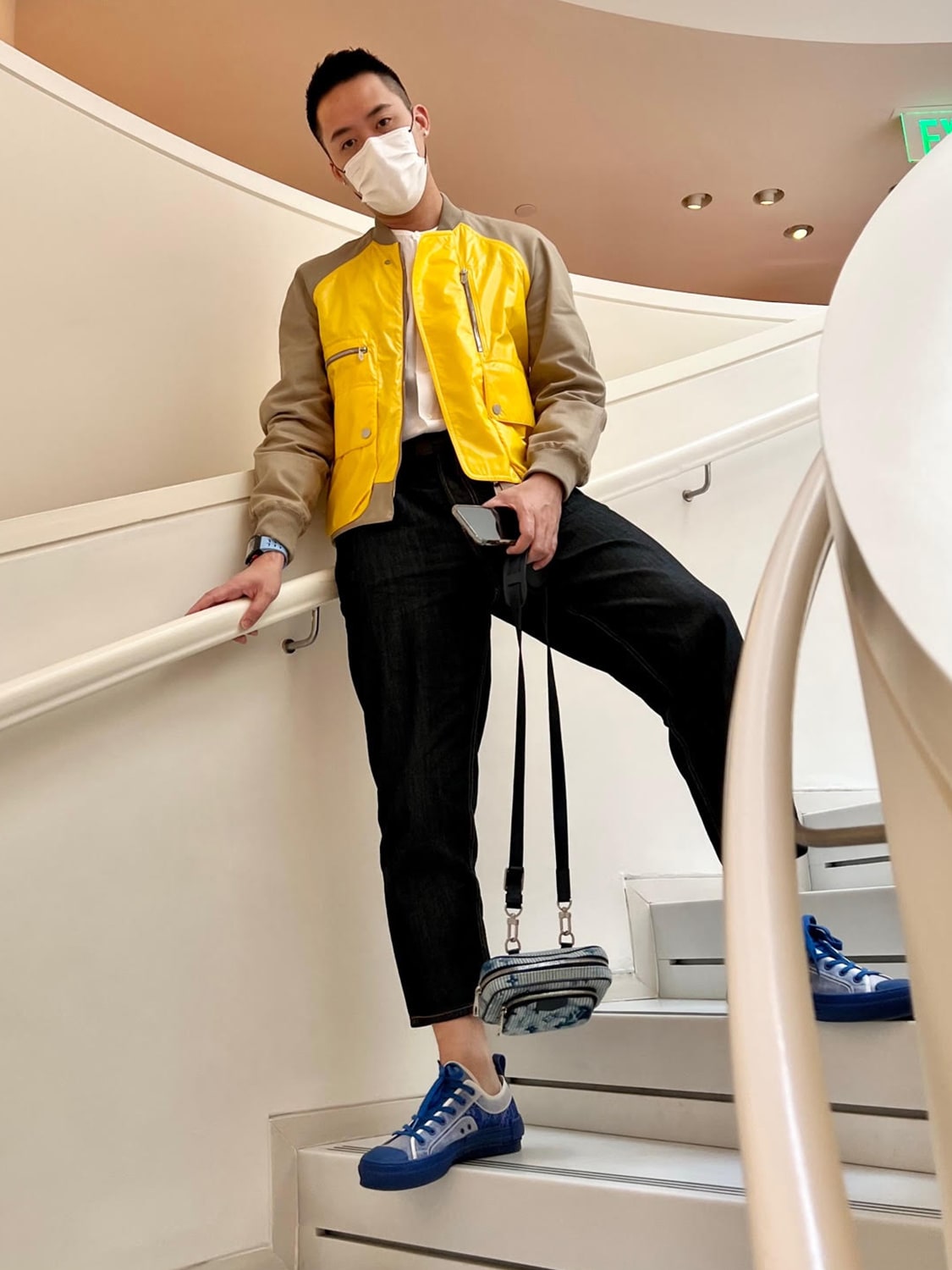 With regards to investments, Loo reckoned past crises have shown that money may flee the equity markets or fixed income markets or any markets that people are traditionally invested in but eventually, this money will flow back into consumer markets and as such, this is where there will always be demand.
"People traditionally seek refuge in gold as their safe harbour during a crisis. Nowadays, people can be invested in products and assets which increase in value over time. I'm a watch freak and I think watches are both a great investment in times of distress as they hold their value very well, even appreciating over time," he stated.
"It may even outperform gold in the coming months and years. But, certainly, it's a lot more fun to wear a great watch than to keep your gold ingot in your vault. Now I believe more and more people have started looking at watches as an investment, so demand will only go up."
Apart from looking at the future, Loo is deeply invested in the now and is optimistic that 2022 will be a better year despite the pandemic challenges and the New Normal operating conditions. Not only has Tealive expanded successfully into the Philippines, Loo and his team will also be spending the year working on widening Tealive's reach.
"We're by far the top lifestyle tea brand in Malaysia and we'll work towards entrenching this lead further. In this region, we see tremendous potential for our brand to expand our footprint further this year. You'll hear more on this in the next few months. We're very much on target towards achieving our vision of being the leading tech-enabled multi-channel beverage operator in Southeast Asia."
Related: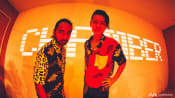 These sneaker titans are putting Singapore on the global map – not by being resellers