Shortly after Abby Norton met someone she liked on Hinge last July, the 24-year-old editor went on a two-week trip abroad. Given the different time zones, she and her potential suitor struggled to establish a texting routine while she was away, although on average there were a few texts per day.
Once Norton returned to Minneapolis, where she lives, the two hung out in person, but the texting still felt unsatisfying, remaining at "a couple of times a day, despite being back in the same time zone."
This left Norton with a lot of anxiety. "It came to a boiling point one night when I found myself crying" after not hearing from him for "a day or two" – mainly, she said, because "it occurred to me that I probably had internal issues to work through that had brought me to this point of insecurity and anxiety."
So she decided to enlist the help of a professional in the newly emerging field of text-specific dating courses. She took a class called Texting Communication Cure Crash Course offered by licensed therapist and dating coach Kelsey Wonderlin, who is based in Nashville, Tennessee.
Wonderlin, who had been offering dating courses since fall 2021 but began catering specifically to texting issues starting in September, is one of the multiple dating coaches attempting to provide clients with the written communication skills necessary to take matches offline and into the real world – and then keep them going. Among the questions they attempt to help their clients answer: What's a great first message to send on a dating app? How do you flirt in a way that's not too creepy? What if they simply don't respond?
With almost 180,000 Instagram followers, Blaine Anderson, a dating coach in Austin, Texas, has always found that her videos about texting have been a hit with her mostly male audience. This, in addition to her personal experiences receiving weird or too many messages on dating apps, inspired her to launch a course called Texting Operating System in August, "to eliminate guys' stress and anxiety from communicating with women via messages or text," said Anderson, 33.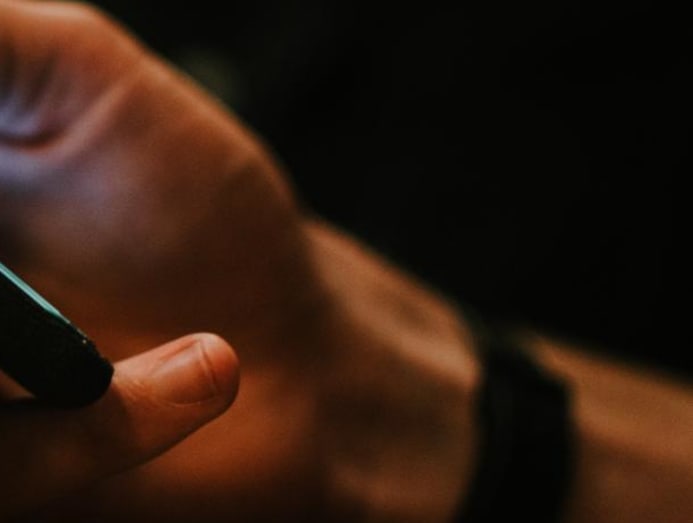 According to Damona Hoffman, a dating coach based in Los Angeles and New York and a host of the "Dates & Mates" podcast, many people get stuck in what she calls "textationships." Texting has become its own phase of dating, she said, and her programme, "The Dating Accelerator," which costs US$1,297 (S$1,715) and combines live coaching sessions and video lessons, teaches people how to avoid it.
Despite the widespread use of dating apps, experts like Hoffman, Wonderlin and Anderson believe that our society as a whole still significantly lacks digital communication skills. The reason, according to Wonderlin, is that there isn't one place where people can go to learn how to start and maintain a healthy relationship. Instead, many are forced to figure things out on their own.
After all, texting is still a relatively new communication medium. "Our brains aren't wired to think in" 100-plus character messages, Anderson said. While texting is convenient, it lacks the texture and depth of in-person conversations. "Distilling our complex and nuanced feelings into crisp SMS messages is hard, which makes it easy to inadvertently say the wrong thing."
Hoffman said it's not surprising that people are struggling. While many people love texting for speed and efficiency, there's a lot of room for misinterpretation. And asking friends for advice can also open up a can of worms. Although one friend might tell you to delay a response so you don't seem too eager, another may encourage you to double text someone to show you're interested. Confusion ensues.
"Healthy communication education has always been missing," Wonderlin said, "but because most people meet online these days and begin messaging and texting back and forth immediately, texting has become the medium for how people form their communication patterns in a new relationship." And because so many people prefer to communicate over text rather than talking by phone before they meet, "it's important to set the tone early for reciprocal, healthy communication."
Anderson's two-hour video course costs US$149 and is divided into seven modules that cover common dating scenarios, from taking a conversation offline to landing a second date. The course mainly focuses on the psychology behind different messages and provides texting templates.
Wonderlin's video course, which costs US$333, takes students through five modules. It starts by addressing the importance of creating healthy communication early on in a relationship, then covers different types of texters – The Dry Texter, The Animated Texter, The Compulsive Texter, The Absent-Minded Texter – and helps students understand what is a red flag and what is someone's particular texting style.
The course then teaches participants how to prevent a spiral when someone sends a one-word response or doesn't respond right away.
Dan Leader, a 36-year-old engineering manager in Detroit, signed up for Anderson's class in December "because I wasn't turning many matches into dates, and when I was getting dates, they weren't leading to second dates," he said.
Since taking the course, "I text now with purpose and intention," he said. "I ask questions to get to know the person and so they can get to know me. Then I make a clear plan to set a date at an appropriate time. I no longer feel the need to keep the conversation going with small talk."
Although single people are generally taught that to be desirable you should be coy, disinterested or play hard to get, courses like Wonderlin's have given participants like Norton and Laura Matson, a physical therapist in Seattle, the confidence to admit when they need more communication from someone they are dating.
"Instead of overthinking and becoming anxious," Matson, 36, said she was coached to put the phone down and do calming activities before returning to the situation.
Additionally, clients are advised to resist overanalysing and accept that there's really no way to know why they aren't responding. "Instead, challenge any assumptions and consider talking to them about it," Wonderlin said. "Or walking if this is a pattern and isn't working for you."
By Sara Radin © 2022 The New York Times
This article originally appeared in The New York Times.
Related:
Can't dance? TikTok and YouTube tutorials by the pros break it down for you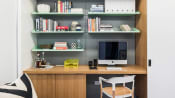 Still working from your bed? Time to upgrade your home office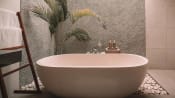 How to create a spa-like bathroom where you can relax and decompress