We've been feeling the heat from K-pop fever lately, but now it's time for K-drama fever on our shores as well. 
Eagle-eyed fans spotted South Korean actors Kim Go-eun and Wi Ha-joon at Singapore's Changi Airport on Wednesday (Jun 29).
One fan even took the opportunity to pass Kim a gift for her birthday, which falls on Jul 2.
Meanwhile, Wi took some time on Thursday to visit a Tag Heuer boutique in town; he's a brand ambassador for the Swiss watchmaker.
Audiences would best know Kim for her roles in Guardian: The Great And Lonely God and Yumi's Cells, while Wi rose to popularity for his roles in Squid Game and Shark: The Beginning. 
The pair are reportedly in Singapore as part of the filming schedule for the South Korean drama Little Women (Jageun Assideul), which is loosely based on the 1868 Louisa May Alcott novel of the same name. 
In the drama, Kim plays the eldest sister in a poor family who wants to live an ordinary life like everyone else, while Wi plays a graduate from a prestigious university who ends up getting involved with Kim's character. 
Social media posts claim that production for Little Women in Singapore will take place over two weeks. That said, it's not clear if the actors will stay in town a little longer to soak in the tropical heat.
Supporting actress Uhm Ji-won, who plays a general's daughter and museum director in Little Women, shared a photo of the production notice for the drama on Instagram on Friday morning. 
While Uhm's photo appears to have been taken somewhere near Marina Bay Sands, some fans have pointed out that part of the filming will also happen at Robinson Road.
SBS Transit and Tower Transit both announced that their buses would be skipping some stops there for a "filming event" from 7am to 4pm on Jul 3.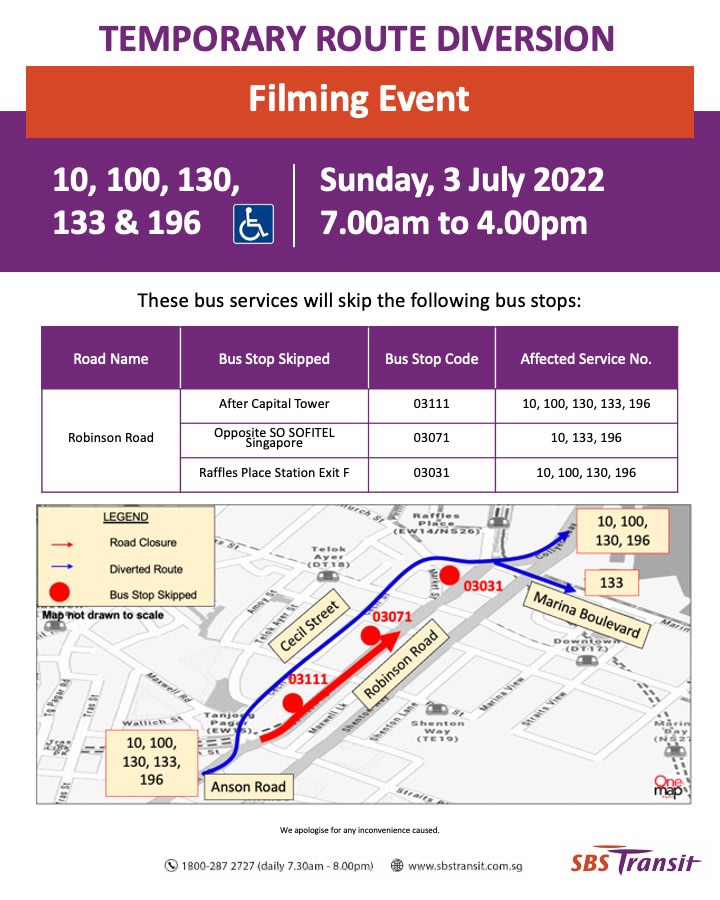 We guess we'll just have to wait and see what actually happens in the story when the drama's eventually released. 
Luckily, we won't have to wait for long. Little Women is out on Netflix on Aug 27.