Tall and nimble, Manuel Reman, Krug's new president, cuts a fine athletic figure. He is only eight months into his role but his two-decade career in Moet Hennessy, the parent company of Krug champagne, has him on the ready.
Reman joined the company in 2004 from Boston Consulting Group (BCG), a global consulting firm that partners with leaders in business and society to tackle challenges and capture opportunities consulting, working his way through chief of staff, to finance to supply and chain, moving dexterously between technical to consumer-facing roles.
He replaces Maggie Henriquez, who led the luxury champagne house for 12 years and was instrumental in positioning Krug at the apex of the luxury sector.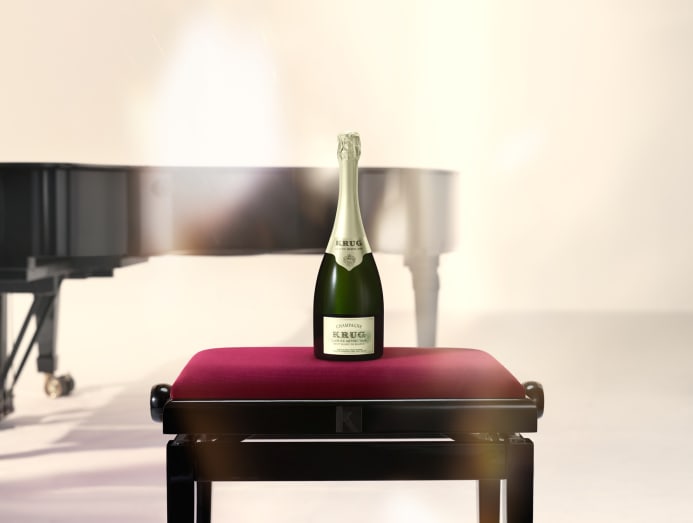 Related:
6 top champagnes to bring to your next year-end party
Taking the helm when champagne sales are escalating and Krug is experiencing unprecedented demand, Manuel has a different mandate from Henriquez, who joined when sales were at an all-time low. Part of Manuel's job, he said, is to assuage clients. "Today, when I travel, I spend my time apologising to the customers because we don't have enough bottles."
When CNA Luxury sat down with him when he was in Singapore, we discovered two defining aspects of the leader. First, the 44-year-old executive comes from a multicultural background ─ his father, a self-made retired doctor, is of Indian heritage and hails from Madagascar, where he met his French mother. Second, he willingly gives his time and energy to mentor young people.
Born and raised in France, Reman is a triathlete, which explains the lean muscular frame; a father of three and a seasoned wine connoisseur with very relatable tastes.
Congratulations on your new job. Which champagne did you pop open to celebrate your appointment?
The Krug Grande Cuvee, obviously. I love a glass of Clos du Mesnil or Krug vintage, but Grande Cuvee is versatile and generous, and it always gives me the same pleasure. When I was a trainee at Moet and Chandon, I was invited to Krug and was received by Olivier Krug [the sixth-generation director of the champagne house]. I was very shy then. Olivier opened a bottle of Grande Cuvee, and we had the glass together. It was 2005, and I remember my first taste. When I was appointed president, he called me up to remind me of that day.
Related:
How a Danish winery gave new life to a sour cherry by turning it into a wine
What is your earliest memory of wine?
From my childhood, my memory is not of wine, actually; it's of cider. I grew up in Normandy and spent my holidays at my grandparent's farm, which had a lot of apple trees.
If I close my eyes, I can almost taste the cider. That was the only alcohol I could taste ─ a pure organic cider made and preserved in the most traditional way you can imagine.
Your education took you to Nantes and then Paris. Which wines were you drinking in your youth?
In Nantes, I would say Muscadet. We used to drink it at picnics with friends. I tasted different types of Muscadet ─ the simple Muscadet and Muscadet sur lie, which is raised with the lees of the yeasts and has more structure and salinity.  And that's where maybe I discovered my taste for more mature wines.
I did my engineering school in Paris, and that's where I started to go to wine festivals. A wine that really touched me was Beaujolais from Fleurie. It was so fruity ─ it had this aroma of roses, and, in my mouth, it was strawberry jam.
Not many people leave a career in consulting in BCG for the wine industry. What was your motivation to switch paths?
I enjoyed consulting at BCG but it was just a job. I thought that if I had to work a lot in my life, I'd better be passionate about it. That's why I decided to quit. Many people questioned my decision to leave a well-paid job for the wine industry. I am usually risk averse and this was my first risk. It worked out and encouraged me to take more risks afterwards.
Related:
Thai celebrity chef Ian Kittichai finally opens a restaurant in Singapore
Now, as head of Krug, how do you plan to build on the work of your predecessor?
I spent a lot of time with Maggie, and we analysed where we are and what I feel should be done.
The house is in order ─ champagne quality and wine ratings. There are always 100 different screws, and there are some that we can screw a little bit more. We are there in terms of luxury. Now I think we can talk about our viticulture and oenology on top of that.
What does luxury mean to Krug?
First, there is no luxury without outstanding craftsmanship. This craftsmanship was designed by founder Joseph Krug without knowing it was 'luxury'.
Then, luxury was about creating a desire that Krug lovers didn't know they had. By creating Clos du Mesnil and Clos d'Ambonnay, and by crafting experiences instead of just tasting champagne. In other words, it offers emotions and a lifetime of memories through champagnes.
Finally, luxury is being irreproachable. We must do what we believe is key for a sustainable and ethical world and show the path to those afraid to take risks. To be honest, sometimes, on those topics, we get ourselves inspired by others, and sometimes we lead.
This year, you introduced a beautiful symphony, A Suite for Krug 2008, composed by the legendary Ryuichi Sakamoto, which played out at live concerts in New York, London, and Tokyo. Why is music so important to Krug?
You know, the champagne process is complex, and the Krug process is even more complex. We cut everything into pieces and then we rebuild it. If we start to talk about our champagne in technical words, we will lose everybody. It's not what our founder Joseph Krug wanted at the beginning. He wanted people to feel pleasure.
So, we decided to use different analogies like music ─ it's a universal language, and it's inclusive ─ to reach more people who do not speak the language of wine. What was great about Mr Sakamoto's creation was to see Krug's creation from a different point of view and different eye.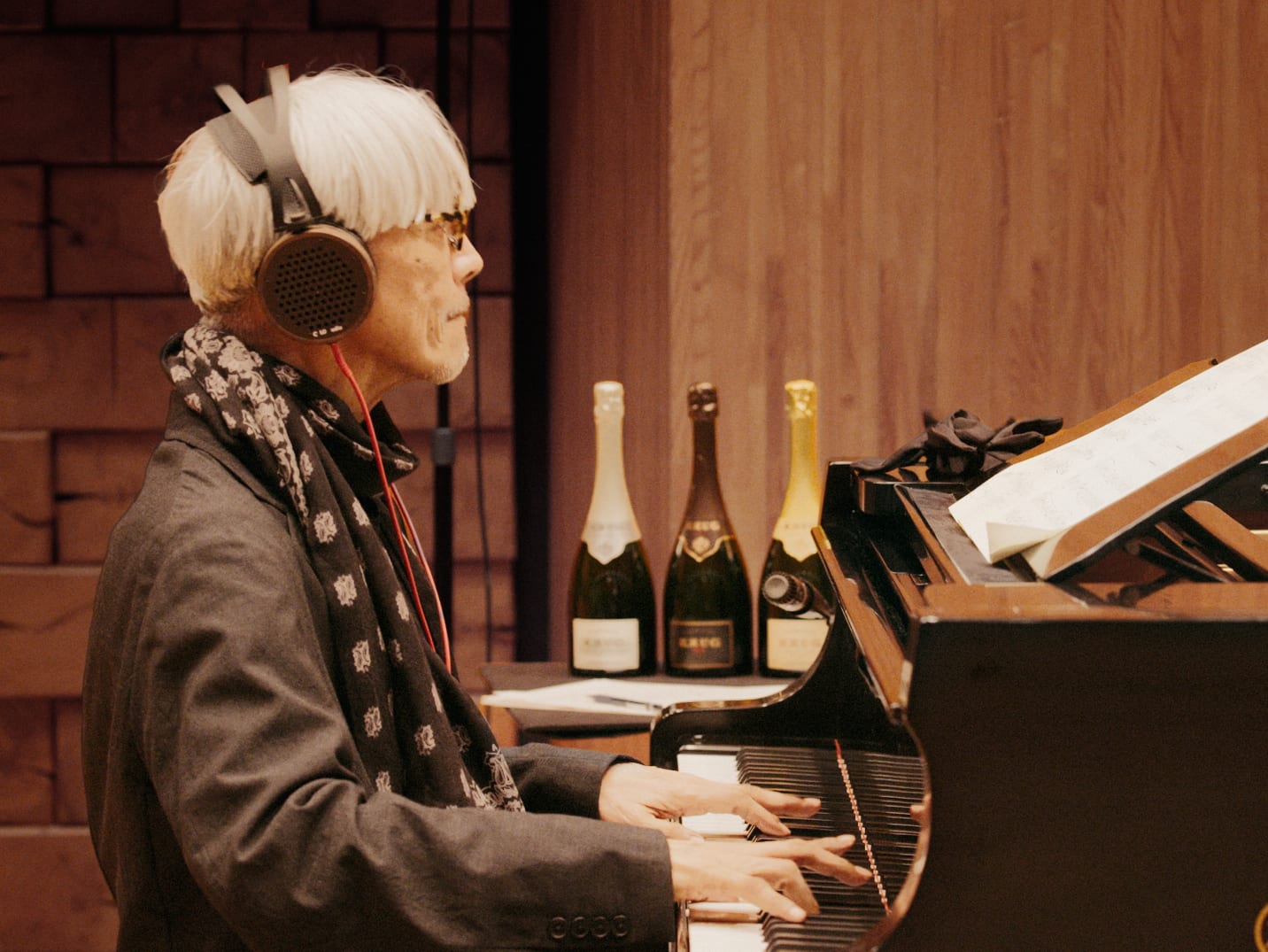 Related: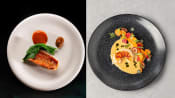 London's most exciting chef's table restaurants: Where fine dining meets immersive theatre
Are there any important changes on the horizon?
For now, we are adding a small extension to the family house where we can host people and reveal some secrets of the vineyards. It's going to open by March 2023.
Which wine will we find in your family fridge?
I must be honest, I am a Syrah lover. I think nothing can beat Crozes-Hermitage or Saint Joseph (Rhone valley) for the quality-price ratio.
But I also love to discover wines. When I was young, I liked wines with a strong first impact. Now, I'm looking for more subtle wines. In my fridge, I have 120 wines in the kitchen cellar alone, and no two wines are similar.
This interview has been edited and condensed for clarity.
Related:
Taking on Italy's famed Futa Pass in Tuscany in Ferrari's first V6 Spider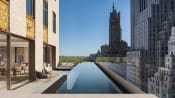 The design trends to know in 2023 according to 8 top designers