Maana Kiyomizu's location is not obvious from the main road. To get there, one has to amble into a small road too narrow for large cars to drive through, and then past a long row of houses. Located in a quiet residential neighbourhood in the Higashiyama district of Kyoto not too far from sights and historic landmarks such as the Kyoto National Museum and the Kiyomizu Temple, the search is worth it for at the cul-de-sac atop a slope, this quaint complex offers a host of rich experiences. 
Here, one can stay in one of three suites, have a breakfast of Koji bread with homemade jam and grilled omusubi (brown rice balls with Japanese style soup) at Kissa Kishin and shop for bespoke products made by Japanese artisans, such as Bizen pottery and drinkware made using a 12th century technique and washi paper incense from the POJ Studio store. If time permits, one can also take a kintsugi workshop in the store, learning the art of repairing cracks in ceramics with urushi (tree sap) that is finished with powdered gold.
Opened in November 2022, Maana Kiyomizu is the third offering from Maana Homes. Irene Chang and Hana Tsukamoto founded the company in 2017 to provide meaningful short-term stays in restored machiyas (traditional wooden merchant homes) that highlight the heritage of the storied architecture and the abundant artisanal culture Kyoto has to offer. The founders were intrigued by the dedication of the locals to perfecting their craft, embodying the essence of ikigai – a Japanese concept referring to something that gives a person a sense or purpose for living.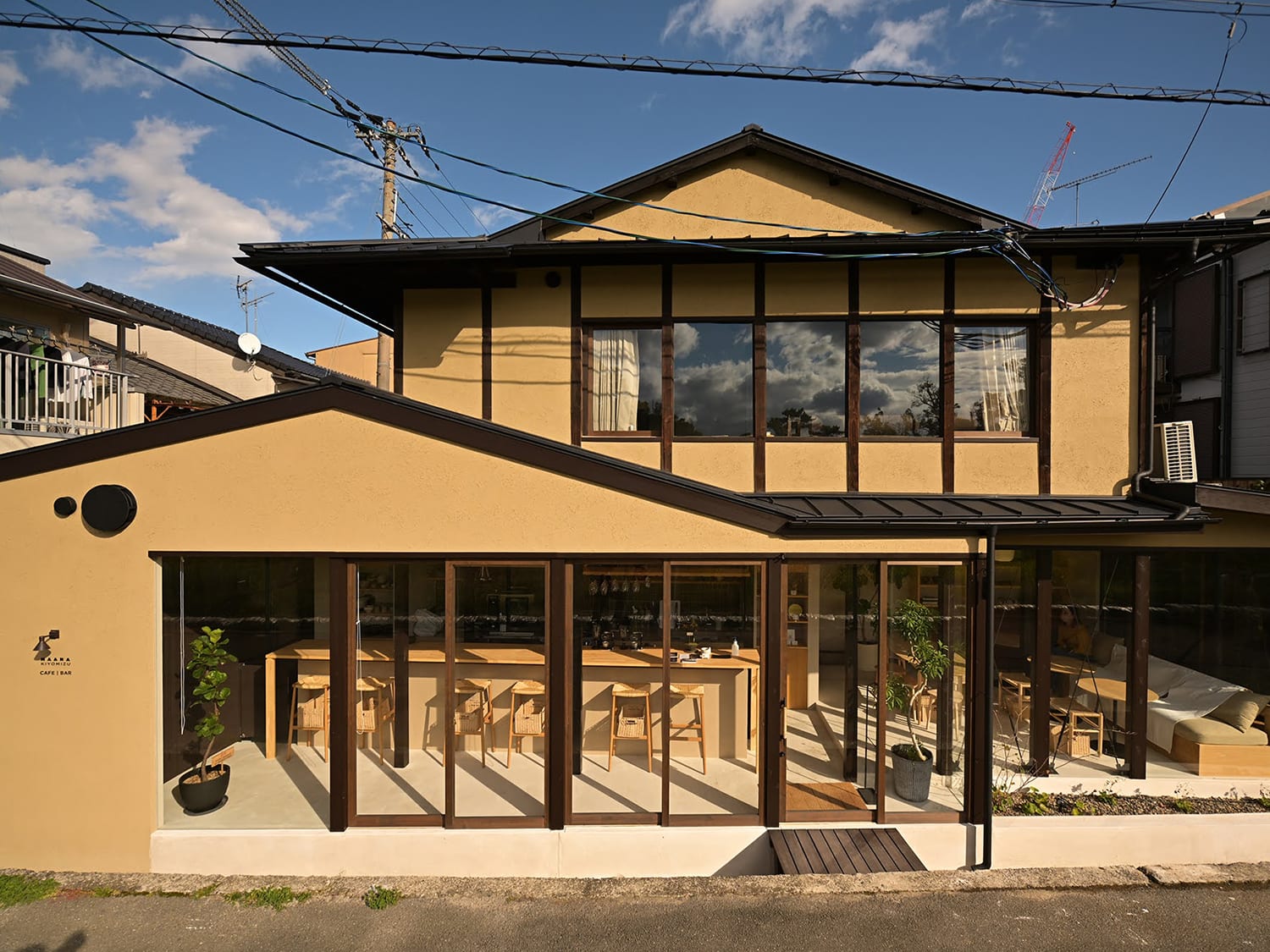 Related: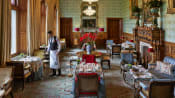 14 romantic hotels in Europe for couples on a Valentine's Day getaway
"We wanted to create a space that showcases how Kyoto's traditions can be beautifully fitted into our modern lives, with the intention to inspire a more mindful way of living," said Chang.
The name 'Maana' (meaning 'senses') is telling of the duo's ethos of creating "a sense of familiarity and intrigue, and to awaken the senses that are often dulled by the busyness of everyday life. "We believe that our homes should be places that nourish the mind and body. By fostering a sense of wonder and curiosity, we hope to inspire our guests to fully engage their senses and truly experience the beauty and richness of the world around them," Chang elaborated.
While the first two properties – Maana Kyoto and Maana Kamo – are standalone machiyas, Maana Kiyomizu is an amalgamation of four smaller machiyas, as well as the cafe and store. "We believe that a stay should be more than just the physical design of the hotel, but the overall experience. Through POJ Studio, we are able to provide a deeper level of experience at Maana," said Tsukamoto, who founded the brand as an online boutique together with another friend Tina Koyama.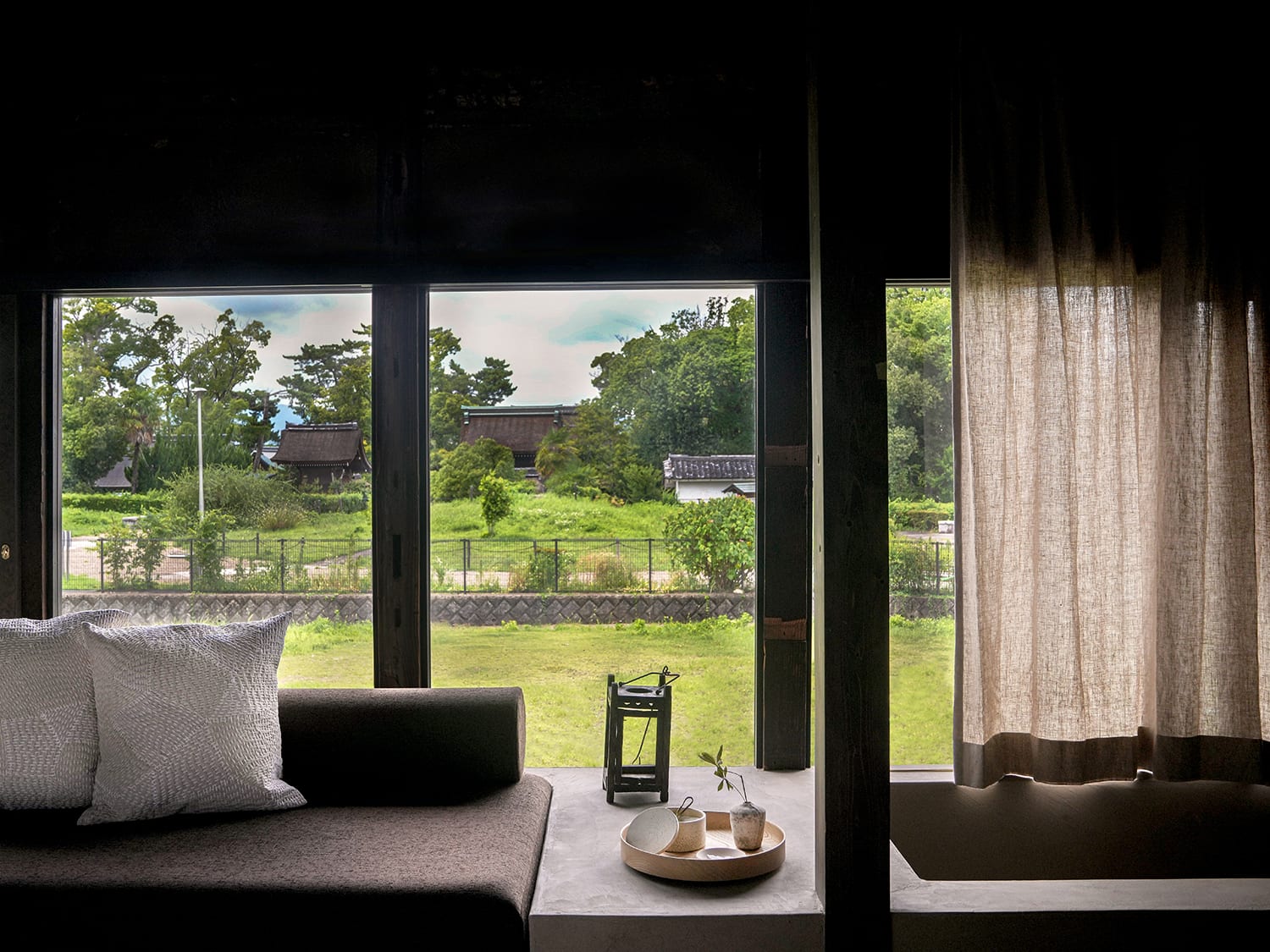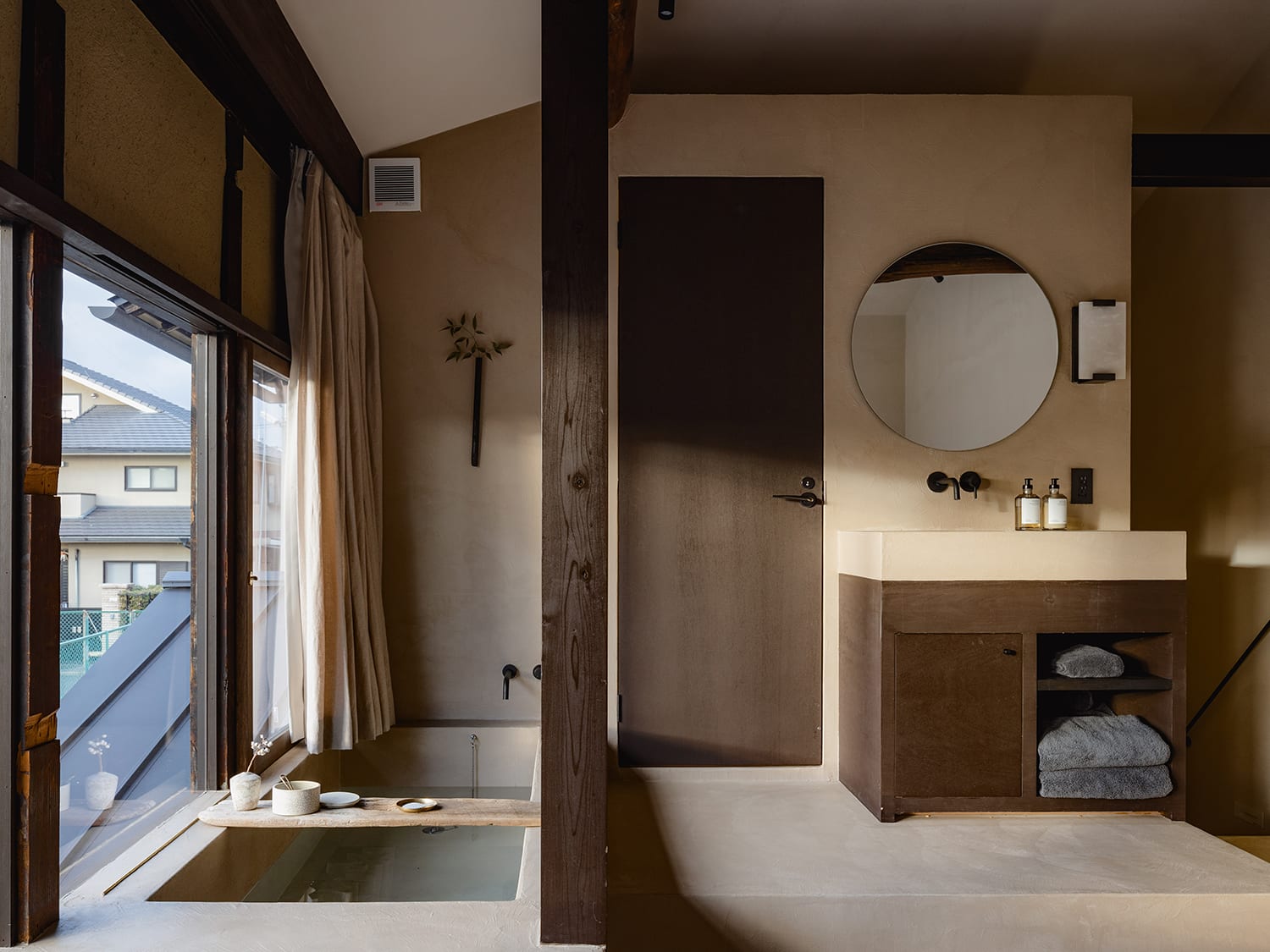 Related: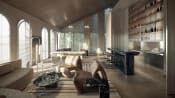 Be among the first to check into these new hotels opening in Singapore in 2023
Having a physical store lets customers touch and hold the products before purchasing them, thus connecting with the brand on a more personal level. The store offers international shipping within a week so that travellers do not have to worry about carrying fragile or heavy items during their travels. Along with the shop's opening, POJ Studio now also offers a concierge service, allowing guests to customise craft pieces such as chochin lanterns and indigo-dyed noren room dividers – a rare opportunity as Japanese craftsmanship are typically not available to customers.
In terms of design, Maana Kiyomizu's original state was too dilapidated to be saved in its entirety. "The houses were in terrible condition, so we decided to push the boundaries of machiya design to create something unexpected, showcasing the possibilities of machiya living in modern-day life," said Chang. Working with Kyoto architects Shigenori Uoya and Takeshi Ikei who specialise in machiyas, only the structural beams, columns and interior roofs were kept.
Materials such as plaster, mortar and Mortex walls provide a seamless, polished backdrop to Japanese antiques that were personally sourced. Linen, Japanese washipaper, timeworn wood and crackled Shigaraki ceramics layer on warmth and softness. Double-height light wells, skylights and interior gardens were inserted to create a sense of unity with nature while augmenting natural illumination that machiyas typically suffer a lack of.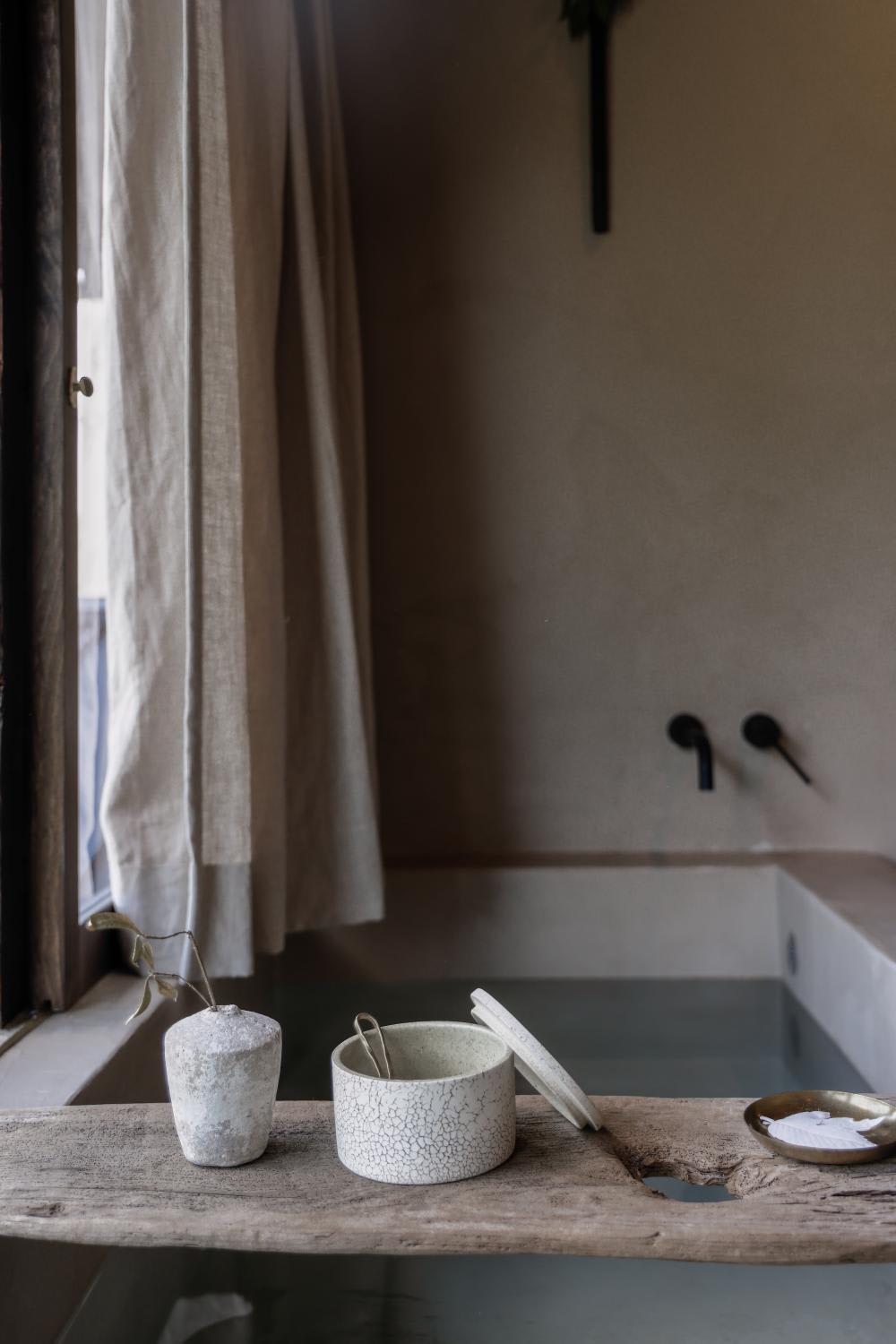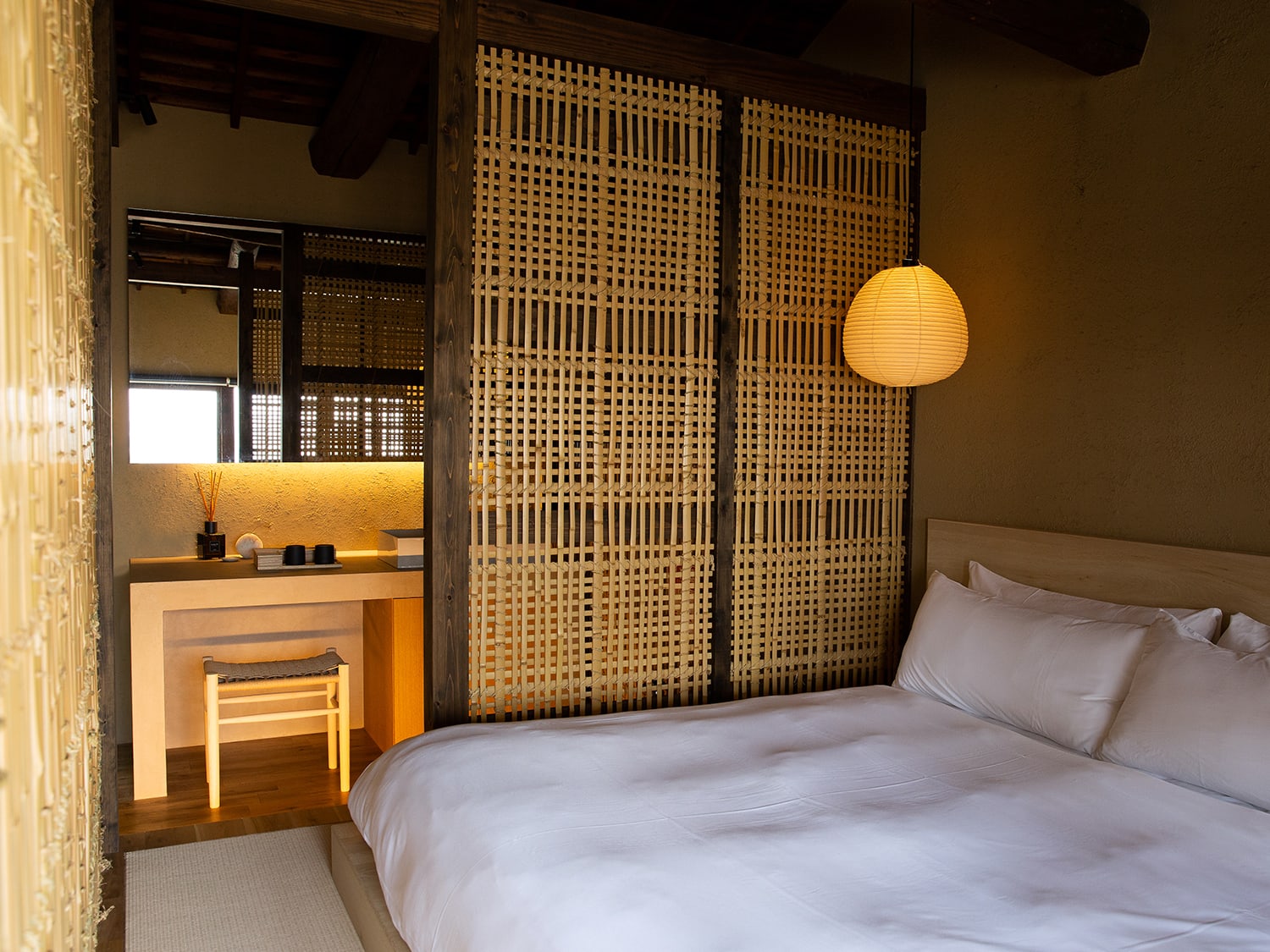 Related:
Why Bhutan, the happiest country on Earth, is worth paying US$200 a day for
Each of the three suites offers a different experience. For example, one of them has taketomi (laths of bamboo woven into lattices) cocooning the bedroom and washi paper light pendants that bring about a cosy ambience and shadow play. Taketomi are commonly used to reinforce clay walls but in this instance of wabi-sabi (described as flawed beauty), they are exposed. In another suite, a bench and bathtub are carved from Mortex, looking out to a peaceful view of the open green lawn of the 16th century Toyokumi Shrine across the property.
Over at POJ Studio store, clay walls were unexpectedly uncovered in the middle of the renovation process, hidden under plastic laminate walls. These were kept and restored as a textured foil to the store's displays. Located on the first storey, Kissa Kishin also faces the field and Shrine. It was envisioned as a living room for customers to feel comfortable and welcomed.
"To achieve this, we offer a variety of seating options, providing versatility and catering to various moods," says Tsukamoto. Plentiful plants also bind the cafe to the exterior greenery outside the full-height glass windows.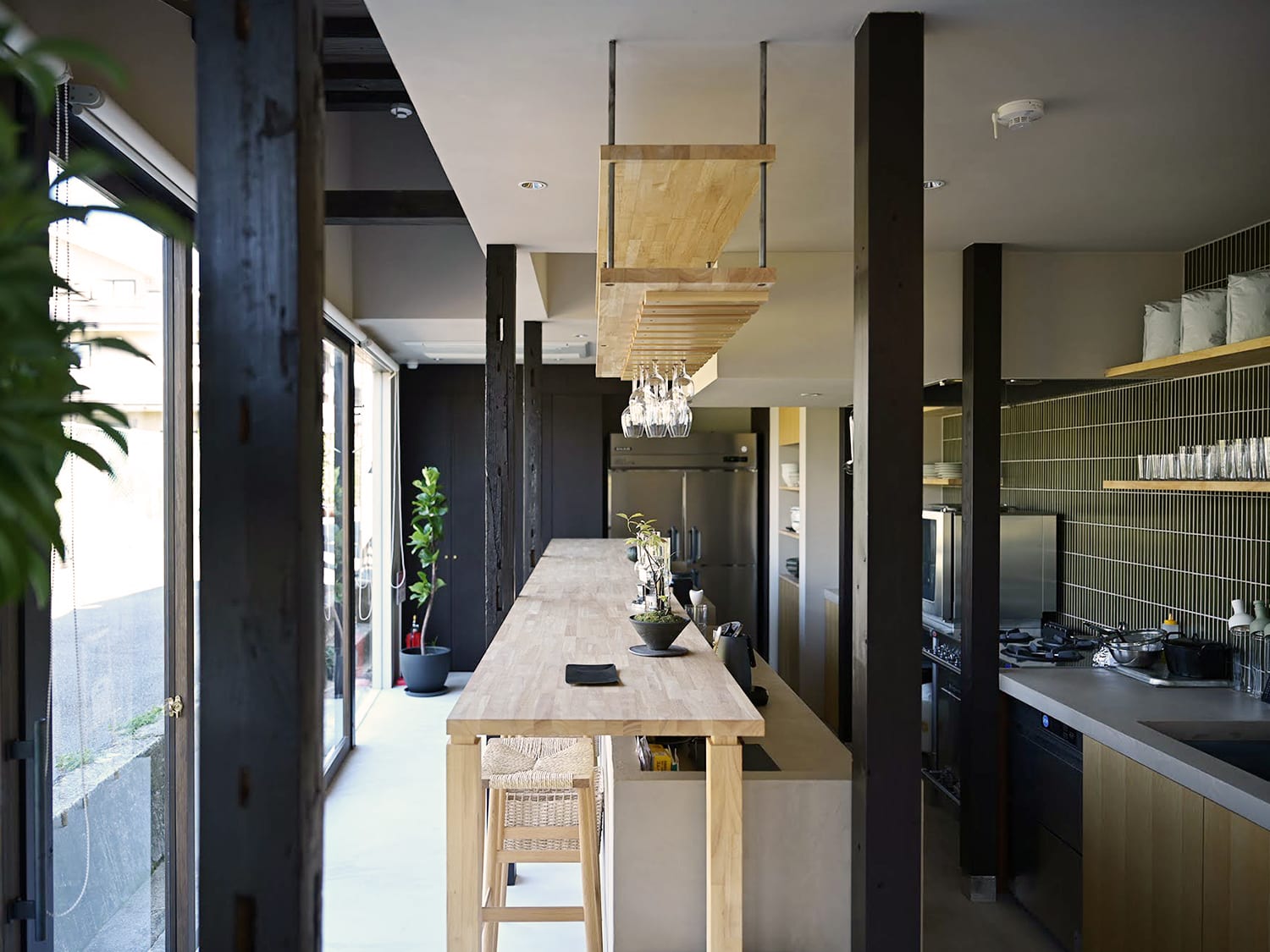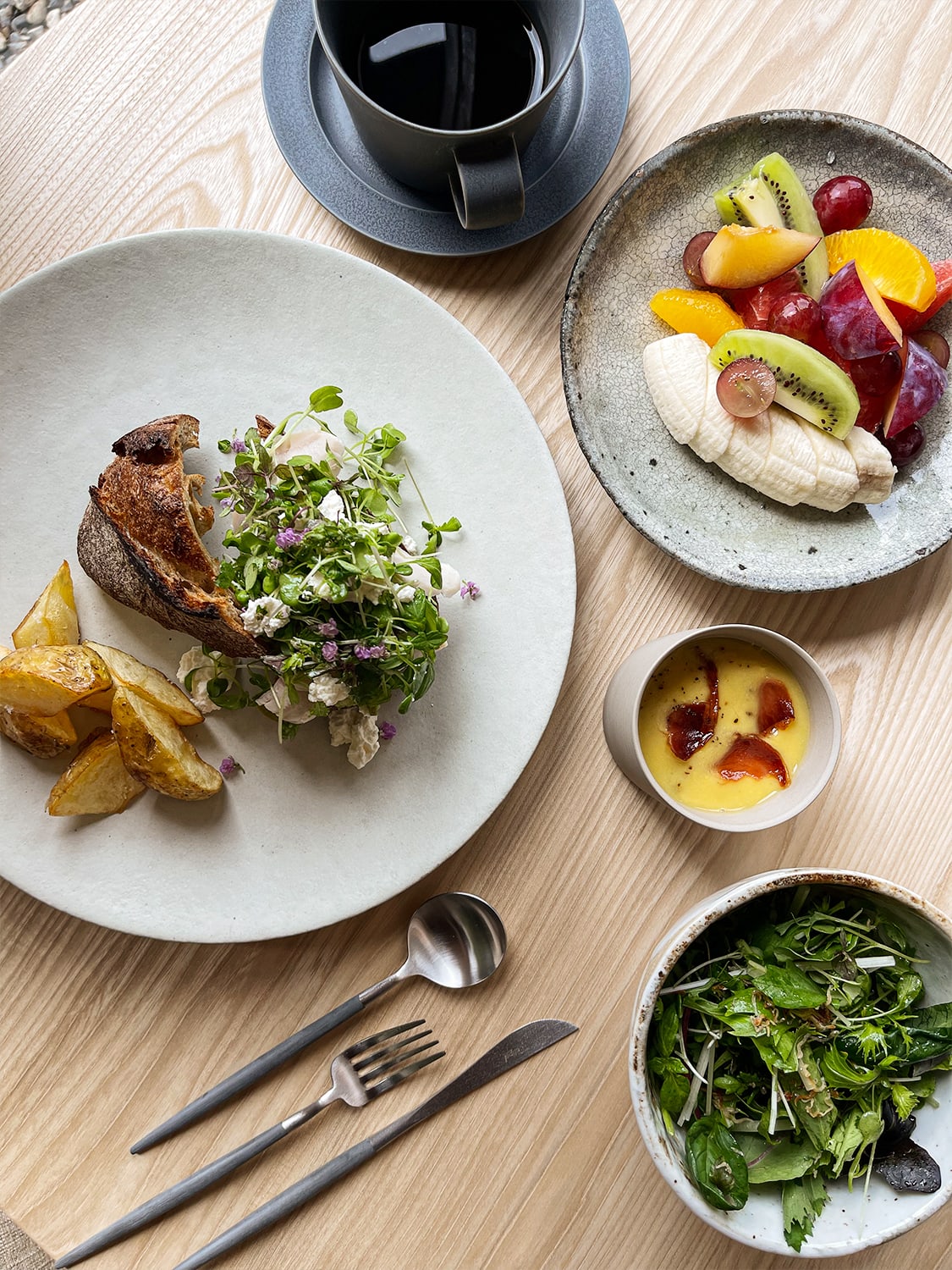 Related: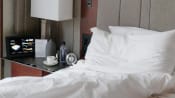 What is sleep tourism and will you pay to go on a sleep vacation?
"The cafe serves as the primary anchor for our establishment, with the goal of creating a peaceful atmosphere, where guests can enjoy the serene views while enjoying casual food and friendly banter. It has become a critical social hub for the local community," said Chang.
She and Tsukamoto first met Kissa Kishin's founder, Sayuri Ikeda, at her first restaurant Breakfast Kishin in Kamakura. " We instantly became friends as our interests and values align so naturally. Not only are Sayuri and her twin sister Megumi successful entrepreneurs in Japan, their approach to hospitality is soulful and intimate, bringing so much warmth and joy to their customers. We always knew that one day we would work on something together," Tsukamoto shared.    
Suffice it to say, the brands at Maana Kiyomizu are built on a strong foundation of friendship, female power and entrepreneurship. Chang and Tsukamoto's own story goes way back when they met as junior high school students in boarding school in Silicon Valley. Their friendship and travels together formed the backbone of Maana Homes.
"Hana was one of my closest friends growing up and I visited her in Japan every year throughout high school. We used to travel around Japan by ourselves, exploring fearlessly, sharing hilarious memories together," Chang said. Growing up in the concrete jungles of Hong Kong and living "an efficient, fast-paced lifestyle of endless activities as a child, Chang found Japan a dramatic contrast".
"I was fascinated by its attention to detail and appreciation for beauty in everyday objects. Most importantly, I learned a slower, more humble way of life, which has had a lasting impact on my values," she continued.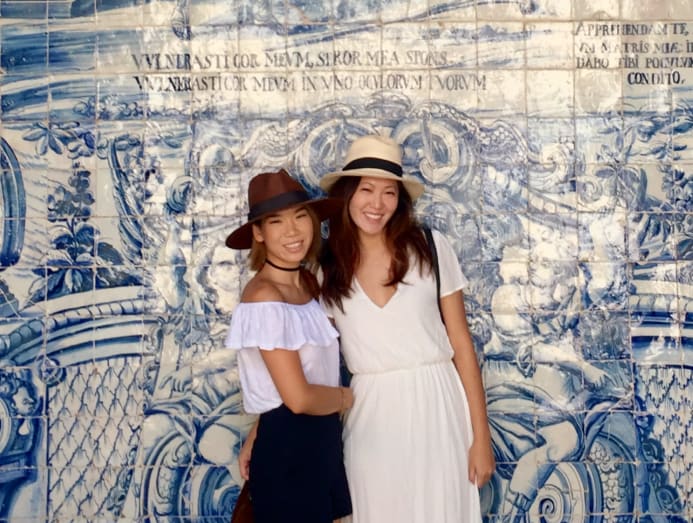 In contrast, Tsukamoto grew up immersed in music, art and design. "My unconventional upbringing, living with my single mother who owned a restaurant where people from all works of life gathered, exposed me to a diverse range of experiences and perspectives. My mother's love of travelling and her habit of bringing back treasured items from her trips had a lasting influence on me. It continues to inspire my work at Maana Homes and POJ Studio. I love the opportunity to incorporate local crafts and other cultural elements into our offerings, creating a more immersive and meaningful experience for our guests at Maana Homes," said Tsukamoto. 
Maana Homes has gathered quite an international following since they started, especially among design enthusiasts and creatives. Guests appreciate the modern approach to a machiya stay that is simple yet luxurious and comfortable. The opening of Maana Kiyomizu also targets couples or lone travellers due to their smaller suites, compared to Maana Kyoto and Maana Kamo that are popular with families.
"Maana Kiyomizu has attracted a new wave of sophisticated clientele who demands a high level of service. With this project, we feel that we have truly evolved from a guesthouse to a well-established hospitality brand that guests have high expectations of. The launch of our cafe and shop has allowed us to appeal to a wider demographic and solidify our position as a premier destination for travellers," said Tsukamoto. "Guests love that everything at Maana Kiyomizu is integrated. They can eat, stay, shop, socialise and join special workshops. It is unexpected, inspired and a truly unique and authentic experience."
Read:
Meet the former venture capitalist turned girl boss of her own non-alcoholic drink start-up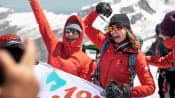 Actress and model Cindy Bishop on summiting a Swiss peak: 'Travel is good for a woman's soul'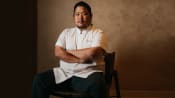 Meet one of the first chefs to earn a Michelin star in Malaysia