Ever dreamed about what it would be like to stay the night on the hallowed grounds of Old Trafford stadium? Wonder what it would be like to play a football match on the pitch? Fancy travelling with the Manchester United team?
Well, all these experiences and more are now possible for Man U fans thanks to a slate of packages rolled out by Marriott Bonvoy, a travel programme by hotel chain Marriott International. The programme allows members to earn points for stays at hotels and resorts, as well as with co-branded credit cards. Members can then redeem their points for a range of exclusive experiences.
Partnering for the fourth year with Manchester United, Marriott Bonvoy is now offering fans the opportunity to bid for an overnight stay in Old Trafford Stadium, access to visit the pitch, a chance to travel to Barcelona with the team and more for the remainder of the 2022-2023 season. The experiences will be released from this January, culminating in mid-April.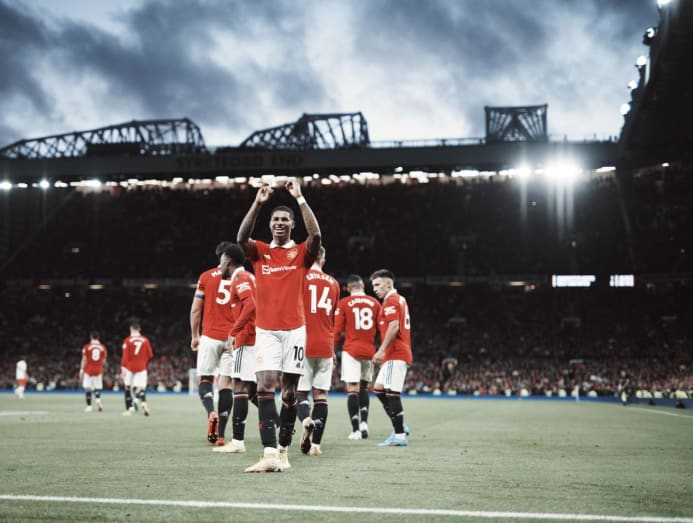 "Our members travel to create unforgettable memories and it's why we are thrilled to again offer incredible Marriott Bonvoy Moments experiences with Manchester United for our members who are diehard fans," said Jackie McAllister, vice President, Marriott Bonvoy Brand & Moments Marketing. "With Marriott Bonvoy Moments, we give members extraordinary access to pursue their passions in life and enjoy their experiences with family and friends included."
Highlights of the curated experiences include the Marriott Hotels Suite of Dreams, where one lucky bidder will have the opportunity to stay overnight at Old Trafford Stadium, with a private tour of the grounds. He or she will also dine with a Manchester United legend, and receive access premier seats in the Marriott Hotels M Club suite to watch a game. This package was launched starting Jan 4.
With the Pitchside Experience, available starting Jan 24, members will get access to the pitch to watch a First Team warm-up session. Play on the Pitch, available starting mid-April, will offermembers the chance to play a football match at Old Trafford Stadium coached by Manchester United Legends.
Members can also bid on the Mascot Experience, starting Feb 27, where their child will be chosen as a team mascot walking hand-in-hand with one of the First Team players onto the Old Trafford pitch. Members, their guests and family will also receive hospitality tickets in the Marriott Hotels M Club suite and a one-night stay at Manchester Marriott Victoria & Albert Hotel.
And for those who'd like to travel with the team, bid for the Manchester United Ultimate European Away Trip, where the winner will travel with Manchester United to watch the First Team play in Barcelona. Members will travel as part of the official Club travelling party and experience matchday hospitality along with a hotel stay.
Find out more about Marriott Bonvoy Moments and these experiences here
Related:
At private resort Ani Thailand, the magical experiences extend far beyond its grounds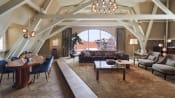 At S$1.78 million, this is possibly the world's most luxurious hotel package