They met when they were both 16. "When we both had hair," quipped Carlos Rosillo, one-half of the dynamic duo behind France-based, Swiss-made watch brand Bell & Ross.
Sitting to his right is the other half, Bruno Belamich, the creative director to Rosillo's CEO that together make up the bosses of Bell & Ross.
It's a rarity that both co-founders travel on international market visits together, and we are privileged to be graced by the pair on this uncommon occasion, at the launch of the BR-X5 in Kuala Lumpur, Malaysia.
"Bell & Ross is a very yin and yang brand," Rosillo announced. "We are very different but in some ways, we are very complementary so we have this dual aspect," he said, alluding to their respective personalities that have informed Bell & Ross' creative and business philosophy.
Who's yin and who's yang, we asked curiously. The pair are reticent to ascribe the labels accordingly, but keen observers present could easily hazard a guess.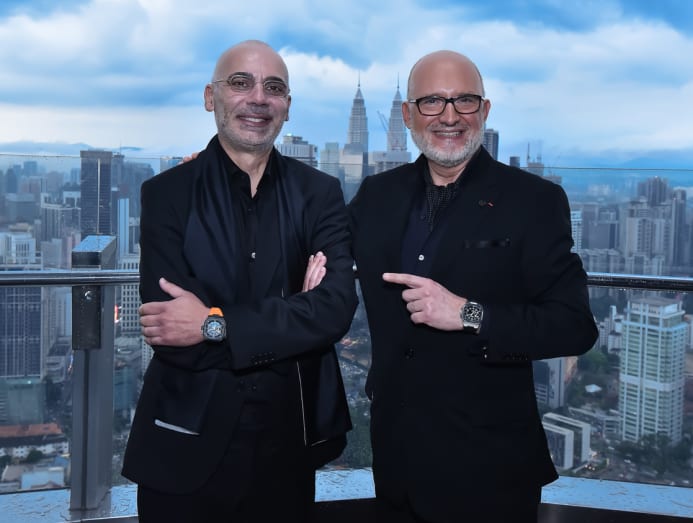 It's an interesting dynamic to discern ─ Rosillo, the tai chi-practicing businessman with a background in finance versus Belamich, the more reserved of the two, concerned with all things design.
There's an air of easy rapport between the two, underscored by a sense of mutual respect with regard to values and design ethos ─ qualities that have enabled this partnership to flourish since 1992, when the company began supplying pilot watches to the French air force. Thirty years on, the pair, now in their late 50s, have just cracked the watch manufacture's club.
Related: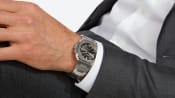 Bell & Ross' new release is an Art Deco timepiece inspired by architecture and aviation
A "WEAPON" FOR THE SINGAPORE MARKET
The arrival of the BR-X5 marks a new, significant chapter for Bell & Ross in which, residing at its heart, is a new calibre developed in partnership with esteemed Swiss manufacturer of self-winding movements, Kenissi.
Consider, therefore, the BR-X5 a more "sophisticated" version of Bell & Ross' popular BR 05 collection.
Visible through the sapphire caseback, the BR-CAL. 323. is a 28-jewel movement featuring a 70-hour power reserve, while its Bell & Ross-signed skeletonised oscillating weight signals a certain seriousness in entering into "the league of the manufacture", according to Rosillo. And, for the first time in the brand's history, Bell & Ross has issued a timepiece with a five-year warranty (versus the industry average of two years), attesting to the company's confidence in the new calibre.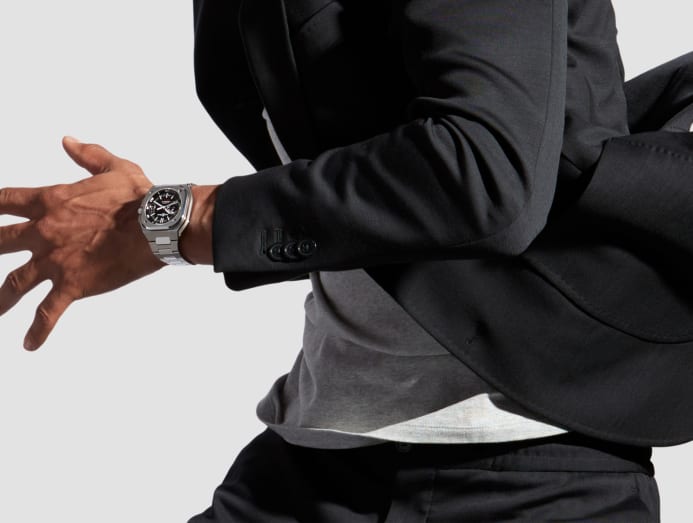 Related: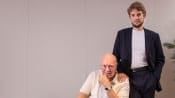 Industry icon Jean-Claude Biver and his son Pierre are launching a new independent watch brand
"Having this motor inside [the watch] will bring us to the next step, as the sophistication of the BR-X5 is more adapted to the Singapore market. Now, we have the weapon for the Singapore market," said Rosillo.
Singapore has long been regarded as a sophisticated market for watch connoisseurs and augmenting its collection with its own manufacture movement is likely to stand the previously design-focused Bell & Ross in stronger stead.
Historically, Bell & Ross' best-performing markets are its home ground of France, as well as the United States. Intriguingly, Malaysia is a "super dynamic" market for the brand, says Rosillo. Which is why we find ourselves sitting in a meeting room in The St. Regis Kuala Lumpur discussing, as you do, the timeless argument of form versus function with the co-founders.
Related:
Why is luxury watchmaker Panerai working with gaming company Razer?
STRIKING A BALANCE
"We have probably been very focused on form, on the design aspect," Rosillo admitted.
But the development of the BR-X5 heralds a much more balanced approach; a signpost for the brand's movement towards a more technically-inclined future. "When we target this kind of product with a complication, we start from the idea of function, different position of the components in the movement, and then the case. What's interesting for a designer is to find the balance, to find the solution. The Kenissi movement, for instance, has a certain thickness so we design the case accordingly to get the best visual [impact]," Belamich explained.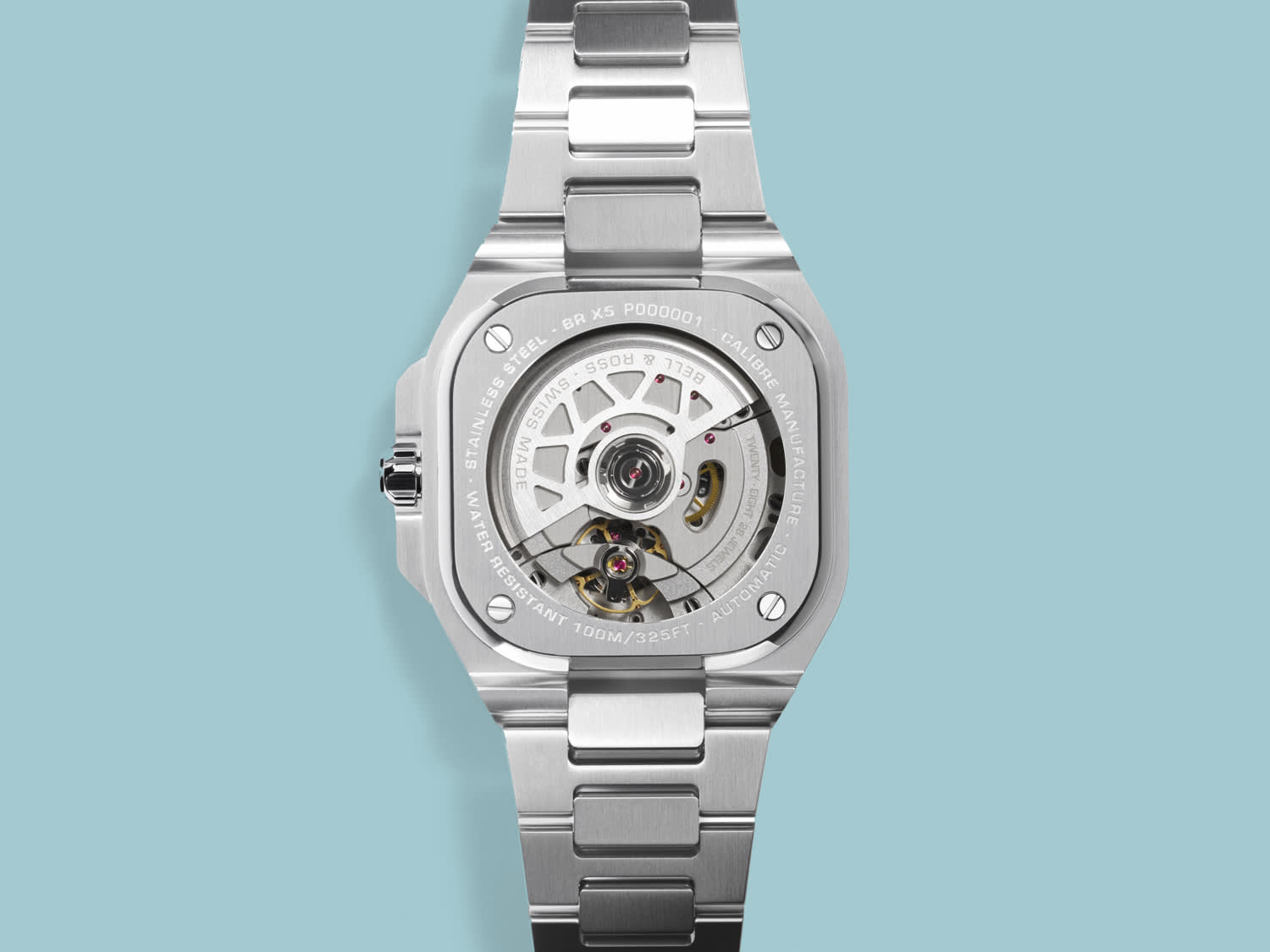 Related: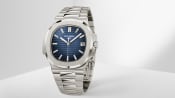 Patek Philippe unveils a white gold successor to the legendary Nautilus 5711
Doing it with integrity, however, is key. "If there is too much compromise, we do not make it, we do not launch it," added Rosillo.
That said, one could argue that making tough business decisions is a little less daunting when you're backed by a French luxury goliath like Chanel, which purchased a minority stake in Bell & Ross in 2002.
"It does give a lot of confidence," Rosillo acknowledged.
While the idea for the BR-X5 came around the time the BR 05 collection was launched back in 2017, the decision to push the project through despite the pandemic-induced setbacks and challenges of the past three years was a hedge not without risk.
"But you must take the road of victory," declared Rosillo. "You need to say, 'I'm confident enough to bet and whatever the situation is, we go'."
"Of course, on the road to victory, there are some little mistakes but the mistakes make you stronger. You'll cope with it. This is life," he shared philosophically.
There is, perhaps, also an element of faith in risk-taking, which the duo had not explicitly endorsed.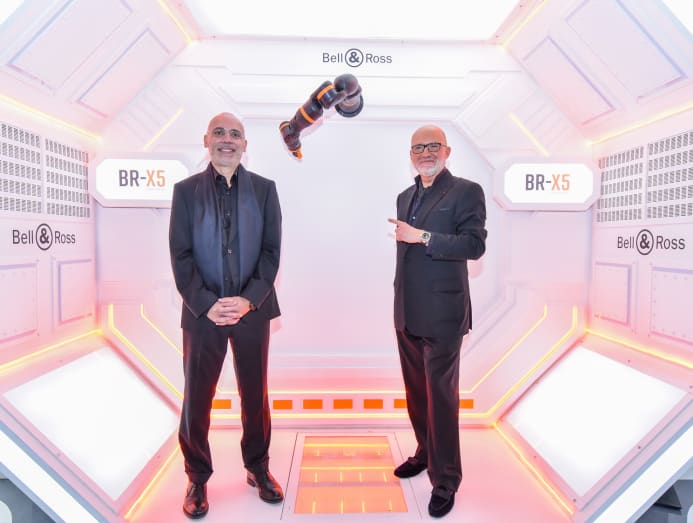 Related: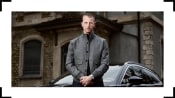 From CEO to entrepreneur: Meet Girard-Perregaux and Ulysse Nardin's new owner
"One of our best-selling models is a skull – can you imagine that? It's crazy, but that's the reality," said Belamich, referencing their edgy BR 01 Skull collection.
Rosillo and Belamich have therefore come to regard its Skull collection as a "symbol of courage" since, where a creative gamble proved a mega hit for the brand.
"One of the strengths of being a small brand is that we are not afraid of taking risks," Belamich continued. "We started with passion, and passion becomes business, and I think the secret is in our capacity to maintain our passion."
How small is small?
"We produce a little more watches than FP Journe and a little less than Rolex," said Rosillo with a smile.
Thankfully, passion can indeed remain the core focus at Bell & Ross, as the duo don't have to contend with sales performance pressure from Chanel.
"There's only one pressure coming from Chanel and it's pride. They want to be proud. And we want the same," Rosillo said.
Related:
This S$1.6 million Franck Muller watch is the only piece in the world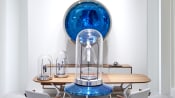 Independent watch brand MB&F has just opened the world's first MB&F Lab here in Singapore