I'm not exactly sure if art director and designer Chia Ching Kai has been keeping The Paper Empress a secret. On the Empress' Instagram page, Ching Kai does not credit himself as the artist behind these visually enthralling scenes, showcasing a tiny fictitious royal, wearing the most elaborate and beautiful costumes rendered entirely from paper.
Ching Kai is "following" the account, but so do thousands of others. On Ching Kai's account, he never references this art project. Instead, his personal IG profile showcases his photography and self-portraiture, which most recently is a gorgeous series of cool grey tones – the only colour in these images the designer himself.
The Empress is also missing from the 41-one year old Singaporean's website, which showcases his design work. Ching Kai has worked with a wide range of clients, from the Wild Rice theatre company to Robinsons. Curious about his career and his paper craft, I sat down with Ching Kai to learn more.
WERE YOU ALWAYS CREATIVE, EVEN WHEN YOU WERE A KID?
I remember drawing a lot right from the start – pretty much as soon as I first knew how to hold a pencil. I was given a lot of leeway to express in that manner, including drawing on cupboards and painting on the corridor wall outside my parents' old HDB flat. I think at best I'd say I could draw, but creativity was truly honed as I entered the creative industry, working and interacting with people around me, and paying attention to ingenuity around me.
Related: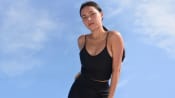 The Singaporean who draws on her Swedish roots to make women's athleisure wear from fishing nets
HOW DID YOU START TRAINING FOR THE CAREER YOU HAVE NOW?
I graduated from Temasek Polytechnic with a diploma in Visual Communications, but that was a certification of completion, and most of the time I didn't know what I was doing as a design student, being led by project briefs and deadlines.
The real training came from being actually on the job, especially as a freelancer who wears multiple hats to keep his business afloat. As a young designer, there were – and still are – so many things to learn and discover, from print production, digital imaging, to the technical aspects of photography and video production.
I am always curious about how these processes actually work, even though most of the time they were out of sight and mind, and my relationship with them seemed to be just passing of batons. But over time, I realised having a deep appreciation of what my collaborators do allowed me to push my own creative limits, as well as develop a sense of empathy in managing timelines and expectations.
WHEN DID YOU DECIDE THAT YOU WANTED TO BE A FULL-TIME DESIGNER?
I scored A1 for 'O'-levels art, and my tutor suggested that I should head straight to TP to study design instead of going the conventional route of attending JC. Back then I had no idea what a career in design was like, I just went along with her recommendations. As a typical Singaporean in the 90s with little career guidance, I went on to be a designer simply because that's what I was trained to do.
YOU WORK ACROSS MANY MEDIAS AND DISCIPLINES – PHOTOGRAPHY, GRAPHIC DESIGN, THEATRE – WHICH DO YOU LOVE THE MOST?
I have been extremely fortunate, to be doing things that I love, and to be able to make a living out of it. I never set out to say, "OK, I shall be a graphic designer my whole life." I always want to try new things and go through the process of discovery. Over time, graphic design has become sort of an income stability, something that I know I can fall back on if all else fails. It allows me to indulge in other side projects, such as scenic design for theatre productions, photography, painting, etc, without worrying too much about the money part.
IS IT HARD TO SURVIVE AS A FREELANCE DESIGNER AND ART DIRECTOR?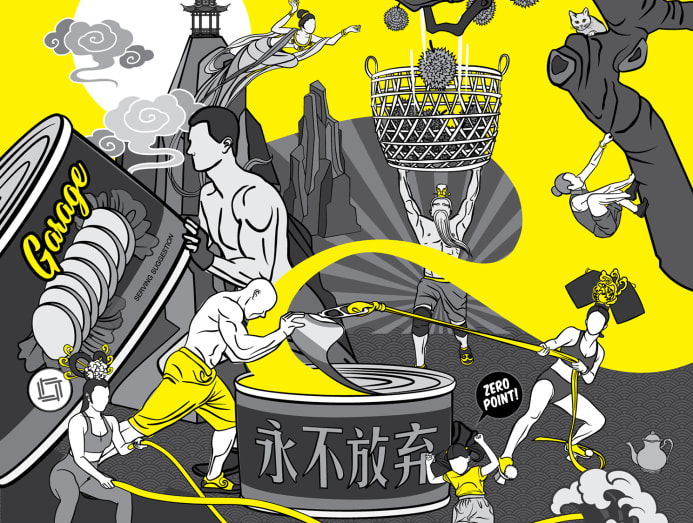 I don't think it is hard to survive, but to thrive in the craft is another thing altogether. It takes years of consistent hard work, and a lot of trying, and failing and mishaps, to be really good at what we do. One might say I am lucky to have had the opportunities working on projects that are visible on the streets, but if the attitude sucks and standard of work is pedestrian, then you will always be stuck at a certain level. You attract what you set out to be.
Related:
The Singaporean artist who broke 4 Guinness World Records and created 2 of the cutest stars on Giphy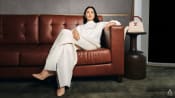 The Singaporean artist who dreams big – from giant bunnies to huge blocks of ice
WHAT HAS BEEN THE MOST CHALLENGING PROJECT SO FAR?
I'd say the toughest is the one yet to come. You know, a project might seem tough at the beginning, but often it gets better towards the end. Looking back, the projects that really stressed me out in my formative years were not hard to tackle at all. I was unhappy because I wasn't proficient, and childish enough to secretly hope for an easy brief. Fortunately, I snapped out of that stage quickly, and realised that to enjoy the process, one just has to put in a lot of hard work, be in the know of things around in the world beyond one's discipline, and don't short-change anyone in the quality of work you deliver.
WHAT IS YOUR DESIGN PROCESS LIKE? HOW DO YOU TACKLE A NEW PROJECT?
I always think away from the brief at the start, because it is easier to distil and prune crazy ideas as a project develops, especially with inputs from clients, their target audience, stakeholders, budgets, etc. It is also more fun to intentionally go against the grain, or approach something from another angle entirely, just so we – together with the client – don't conform or fall back on the tried-and-tested, which is natural for us to.
YOU'VE DONE SOME GREAT WORK FOR WILD RICE. ARE YOU A PASSIONATE THEATRE LOVER?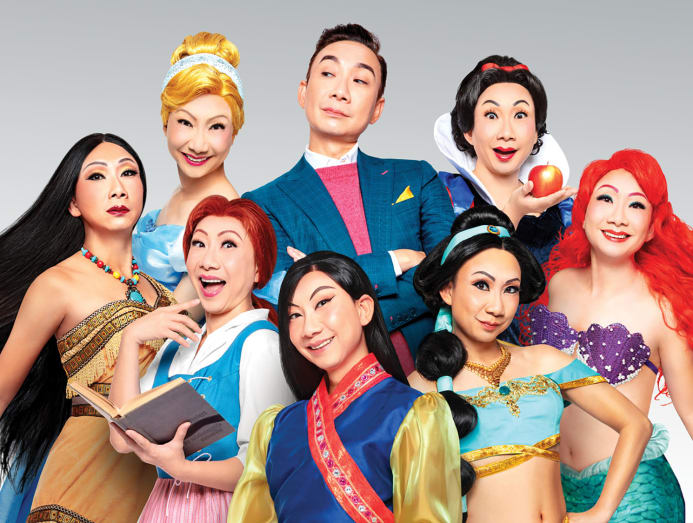 Looking back, it has been a good decade of growth. I started off as a real noob, both in design and theatre, and felt very daunted to be working alongside giants of the creative industry, on and off stage. I learnt a lot, not just in the craft of theatre, but also the attitude to always push the boundaries, and never throw in the towel. I have been very fortunate to have worked with these professionals, who are very good at what they do, not just because of their in-born talents, but because of the passion and professionalism in their art.
IF YOU COULD BE KNOWN FOR A SPECIFIC STYLE OR TYPE OF WORK, WHAT WOULD YOU WANT TO BE KNOWN FOR?
The irony is I could never zero in to say what I am or what type of work represents me, or what kind of designer. Everything is now so inter-disciplinary, and I am always interested to explore the craft and manners of expression.
HOW DID THE PANDEMIC AFFECT YOU AND YOUR WORK?
Thankfully, it didn't really affect me much. Also, as a creative I think we are used to being nimble, to dealing with fluctuating situations instead of letting them envelop us altogether. A designer whom I worked with in my formative years once said to a crumbling me that nothing is insurmountable. I always have that maxim at the back of my mind.
Related: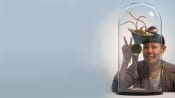 This Malaysian artist makes small floral sculptures that are both beautiful and strange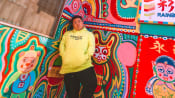 Meet the millennial Singaporean photographer whose pictures you've probably seen all over Instagram
TELL ME ABOUT THE PAPER EMPRESS? WHEN DID YOU START WORKING ON THAT PROJECT?
I started the project in 2018 when I felt restless about my design work and my life as a designer in general. I wanted to do something that would refresh and challenge the soul, and I thought of developing my passion for ancient Chinese culture into something material.
Since young, I have been drawing scores of Tang Dynasty inspired headdresses and costumes, and I thought after decades of sketching why not create them, instead of waiting for an opportunity or invitation? I chose paper as a medium to expand and deepen my understanding of the material, and see how far I can go with it. Since it is a personal project, I could always call it a day and give up, but if I didn't start, I would never know where I'd go.
WHERE DO YOU HOPE TO TAKE THE PAPER EMPRESS? HAVE YOU BEEN SURPRISED BY THE FEEDBACK TO THIS PROJECT?
Being in the creative and media industry it was inevitable that I measured the worth of this project with the typical yardsticks, like positive responses, popularity or even profit, etc. After a while though, I realised the real gratification is simply in staying true to what I set out to do, and always having lots of fun. The product, from sketch to material, always brings about an excitement that is beyond expectations, even though I was the one who planned and executed it. The final paper products always bring about new joy whenever I look at them.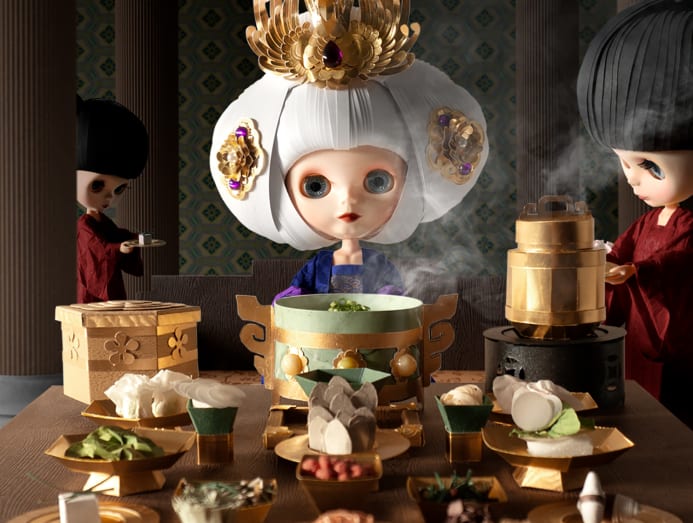 Beyond myself, I hope that the project will give a sense of freshness to those who come across the Paper Empress. Just like how I marvel at masterpieces in museums and galleries, even for that fleeting five or 10 minutes. You walk away from that painting but that brief electrifying moment of being inspired or amazed, stays in the heart, and I think it is important especially for the creative soul.
WHAT ELSE ARE YOU WORKING ON RIGHT NOW? 
I am working on an installation based on paper as a medium, in collaboration with KKI Sweets, the dessert shop. It is my first collaboration with food as art, and I hope it can bring about a different and fuller sensory experience for diners, both visually and to the palate. The serve ware, constructed with paper, will be crafted as an art piece, with every set having its own character so it is not just a functional holder for desserts.
WHAT WOULD BE YOUR DREAM PROJECT?
Having the luxury of time and mind-space to focus entirely on developing the art of Paper Empress, without having to worry about money.