Fresh from a family vacation to Siem Reap, Martha Waslen is glowing with excitement. For the founder of DayAway, a platform to book daytime experiences at luxury hotels, it has been a while since she had the opportunity to explore a brand new destination with her toddlers, aged three and four.
"We have been making the rounds of 'obligatory travel' to visit family and attend celebrations, so it was really incredible to have an immersive cultural experience like exploring Angkor Wat and tasting the local cuisine, especially as we had never been to Cambodia before," she said. "We are excited to do more of such travel as a family, to experience culture in new ways and to see it through our kids' eyes."
Such curated hyper-local experiences, like visiting the workshop of a Japanese family that has been making samurai swords for generations, are something she is currently working on introducing to DayAway's range of offerings.
She launched the platform in Singapore in 2021 in the middle of the COVID-19 pandemic when she saw how hotels were suffering from low occupancy rates. She realised it was a good opportunity to offer daytime hotel experiences such as high tea in a suite, a spa treatment combined with access to the hotel's swimming pool and gym or even "work from hotel" packages.
Related: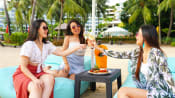 Daycations in Singapore: With travel making a comeback, are they here to stay?
The idea took off, with many Singaporeans enjoying daycations at some of the country's nicest hotels, from Raffles Hotel to Andaz Singapore, during a time when travel restrictions made it difficult for many to go abroad as freely as they used to. Within a year, DayAway had expanded to five markets including Hong Kong, Thailand, Australia and the United Arab Emirates.
Now that revenge travel is in full gear with many countries significantly relaxing pandemic restrictions, Waslen too is evolving her company to meet the changing needs of both hotels and travellers.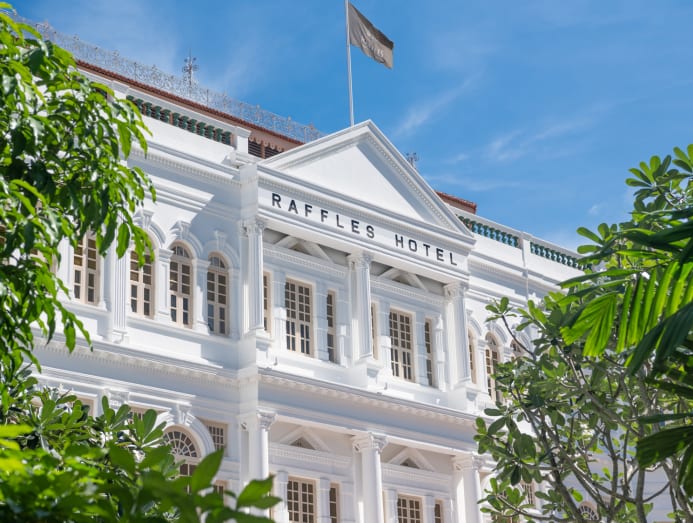 First, she is launching an NFT (non-fungible token)-enabled membership to DayAway. At the same time, the DayAway portal will be transitioning into a member-only platform, such that the experiences it offers will be available only to members.
Besides access to the platform's luxury daycation experiences, the NFT membership will also include other benefits or utilities, such as VIP access to private events, priority to subsequent NFT drops and access to other virtual experiences in the metaverse. The first launch of the NFT, the Founder's Key, is slated to mint on Opensea in January 2023. There will only be 500 Founder's Keys available for minting.
Related: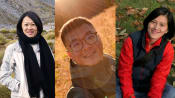 They started a bespoke travel company that makes Asian jetsetters feel at home during holidays
There will also be an option to buy a Web2 membership at S$500 a year – think of it as an annual subscription. Plus, existing guests will also have complimentary membership till the end of 2023.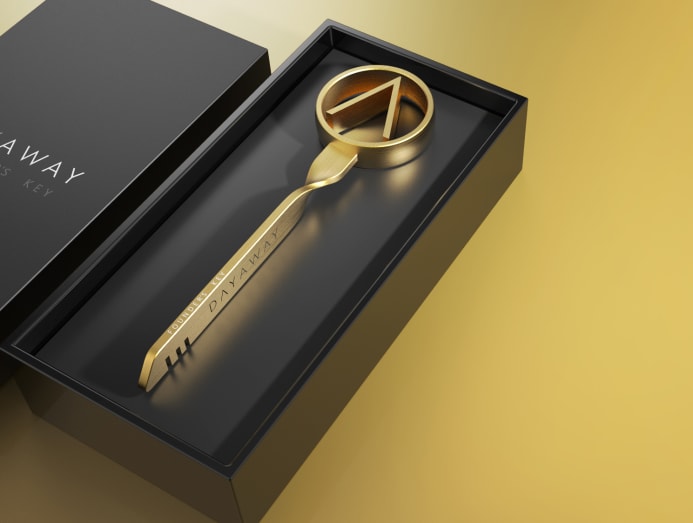 According to Waslen, taking the DayAway experience into the metaverse has always been the plan. "From the very early days of DayAway, Web3 was always on our roadmap. While building the platform and working closely with our hospitality partners, they were very forthcoming about some of their challenges such as operational friction around loyalty programmes, memberships and diversification of revenue," she said.
"We started to identify early on where blockchain could improve some of these challenges so it was just a question of when the market would be more receptive to a Web3 membership."
Related:
Fancy an 'archived' cocktail or a virtual country club membership? These NFTs come with perks IRL
Before turning her focus to the hotel industry, Waslen had been building luxury brands in the digital sphere. She moved to Singapore in 2011 to join beauty platform Luxola, which was ultimately acquired by the LVMH-owned Sephora.
"It was my first time working at a start-up and it was critical in helping me understand the Southeast Asia market and the challenges of operating across different countries and also in terms of building a team across the region," she said.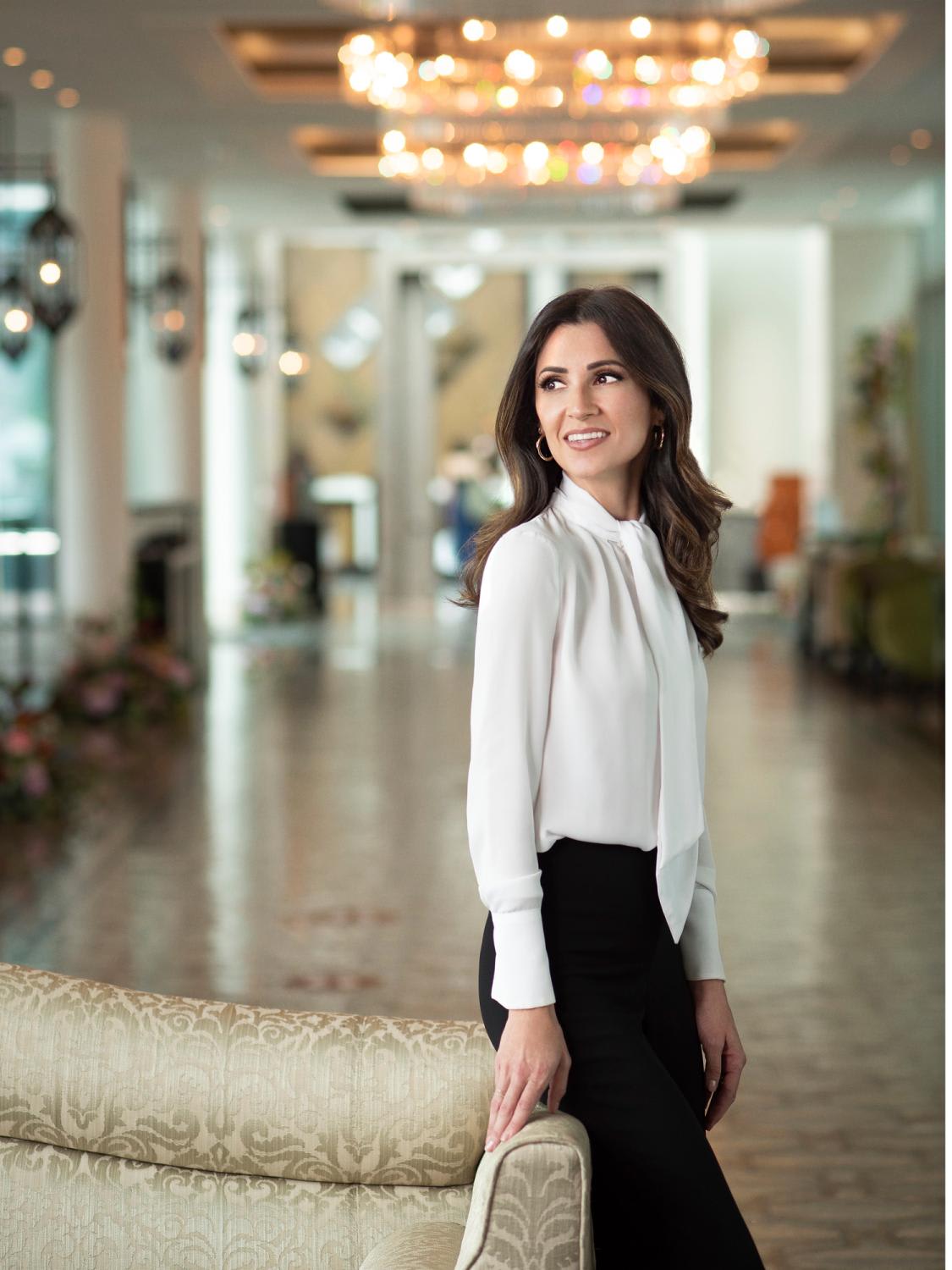 She had also honed her luxury experience in New York City where she worked at Ralph Lauren's headquarters, focusing on marketing and branding. "Ralph is really a genius, he would point out anything that was not in place and would say, 'Anything that is not correct shatters the illusion of this dream that we have built. Somebody will notice it'. That has really stayed with me, it was the best training I could ever have received in branding," she said.
She has taken the insights from these two formative professional experiences – and blended it with burgeoning interest in the metaverse – to launch DayAway as a Web3 experience. This benefits not only the partners and vendors by reducing operational friction but also potentially, the members.
"The biggest difference in an NFT membership that somebody buys on the DayAway platform is that it is an actual digital asset. For example, the Founders Key will come with more partners, benefits and utilities as it expands into more countries," she said. 
Compared to a regular Web2 membership subscription, the NFT also has "real monetary value", she said. "They can trade it on an open marketplace so it is really an investment in our membership."
Related:
Coming to a metaverse near you: Virtual bags, clothes and other luxury collectibles
Transitioning to a member-only platform is also a strategic move to allow DayAway to better serve its community, she explained. "We are able to negotiate a wider range of utilities as we can pay more attention to that ultra curation of the membership and have a vetting process in place for people joining the community," she said.
The group is currently offering perks such as upgrades at luxury hotels, discounts with some hospitality groups and reduced prices on premium champagne and spirits brands.
Waslen's biggest goal is to disrupt the "archaic point system" of existing loyalty programmes that hotel groups currently use. "Our hope is that major players will take notice and turn that point system that expires and is not very flexible in terms of redemption into a saleable, tradeable digital asset with real monetary value," she said.
Additionally, she suggests that NFTs may just be the first step, with the metaverse eventually coming into play even though a virtual experience may initially seem counterintuitive to the whole premise of travel.
"YouTube video content is now a very big part of the traveller discovery process – now imagine taking it one step further where you are discovering a hotel by experiencing it in the metaverse first," she said.
"But in the metaverse you can understand what is core to the brand – be it wellness or perhaps art – and that could be the reason you book your flight. The metaverse is not going to replace real life experiences but it can really improve that discovery process."
Related:
Italian high performance carmaker Lamborghini is now in the NFT market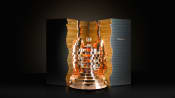 Collecting wines and spirits via NFTs: A risky fad or a rosy future?