Noma will close as a full-time restaurant in 2025, with the US$505 per head foodie favourite focusing on pop-ups and innovation instead in order to secure a long-term future.
With three Michelin stars, Copenhagen's Noma was established in 2003 by Danish chef Rene Redzepi and is renowned for its avant-garde approach to Nordic cuisine, topping the rankings of the world's best restaurants several times.
"In 2025, our restaurant is transforming into a giant lab – a pioneering test kitchen dedicated to the work of food innovation and the development of new flavours," Noma said in a posting announcing the move on its website.
"Our goal is to create a lasting organization dedicated to groundbreaking work in food," said Noma, whose name is a play on the Danish words "nordisk mad", meaning "Nordic food".
Reservations for a table at Noma, which is serving its Game and Forest Season menu until Feb 18 at a cost of 3,500 Danish crowns (US$505) per person, were hard to come by even before the announcement of its new "Noma 3.0" incarnation.
"We will still serve guests in Copenhagen for shorter seasons, and through pop-ups, but the details are still to be worked out," a spokesperson for Noma told Reuters.
Related: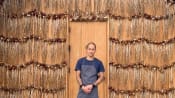 Noma's Singaporean head chef on how the pandemic helped the team work less and get paid more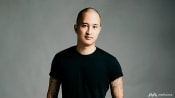 What does the Singaporean head chef of world's best Noma make sure to eat while he's back home?
A Singaporean is the new head chef of world-famous restaurant Noma in Denmark