The Wonder Shop, launched by Mediacorp, is a weekly bilingual shopping programme debuting on meWATCH's new livestreaming channel LIVE+ on May 17 with the aim to make shopping fun, entertaining and interactive while evolving with the changing needs and preferences of the audience.
Hosted by veteran artiste Guo Liang, actor Desmond Ng, YES 933 DJ Hazelle Teo and influencer Karyn Wong, The Wonder Shop aims to deliver an immersive shopping experience, with viewers being able to chat in real-time with the hosts and indulge in games and product giveaways.
Viewers can browse featured products in-stream, snag attractive deals on a variety of products, watch product demos and reviews, and pick up useful tips during the live Q&A segments.
The audience can tap on a button directly within the livestream which will bring them to a detailed product page to make purchases or to get more information. 
In addition to The Wonder Shop, LIVE+ will also soon deliver several exciting new content-commerce IPs that bring together livestreamed content from Mediacorp into an easy-to-access, one-stop destination.
Related: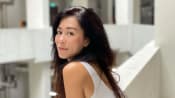 Meet the new Michelle Chia, the ageless host-turned-livestream seller living her best life in her 40s
With The Wonder Shop, clients will get access to Mediacorp's network, content and talent pool to engage with potential customers and help retailers drive sales by leveraging on the existing audience reach. 
The new channel is powered by leading livestreaming solutions provider BeLive Technology, that will give an interactive viewing experience for the 1.8 million monthly meWATCH viewers. "This partnership solidifies our intent to accelerate live video adoption in multiple industries. Partnering with Singapore's leading broadcaster is an incredible milestone in the BeLive journey," said Kenneth Tan, CEO and co-founder of BeLive Technology.
Previously, content such as radio talk show segments, Facebook watch parties and virtual press conferences were streamed across Mediacorp TV channels or the social media platforms of respective radio stations. The LIVE+ platform will now give livestream consumers another convenient way to access content.
Angeline Poh, Mediacorp's Chief Customer and Corporate Development Officer, said: "Building on Mediacorp's proven success with influencing consumer behaviour through effective content-led marketing campaigns, The Wonder Shop now takes it a step further by driving purchase behaviour. At the same time, the interactive capabilities of LIVE+ open up new avenues for us to get even more creative with our content, and we can't wait to share the many exciting possibilities that lie in store."
The Wonder Shop streams on meWATCH every Tuesday at 10pm, starting from May 17. To access meWATCH, visit www.mewatch.sg.