It has never been easier to acquire designer arm candy for your wardrobe in a sustainable way. You probably already know of resale platforms, rental services and Carousell. Now, add pawnshops to your list of places to hit up when you are in the mood for some luxe for less.
Yes, you read that right. Today's pawnshops do not just deal with your grandmother's gold coins and bars anymore. In recent years, some pawnshop chains in Singapore, including Maxi-Cash, ValueMax and MoneyMax have become somewhat of a "secret" haunt for savvy, eagle-eyed shoppers.
Related: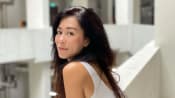 Meet the new Michelle Chia, the ageless host-turned-livestream seller living her best life in her 40s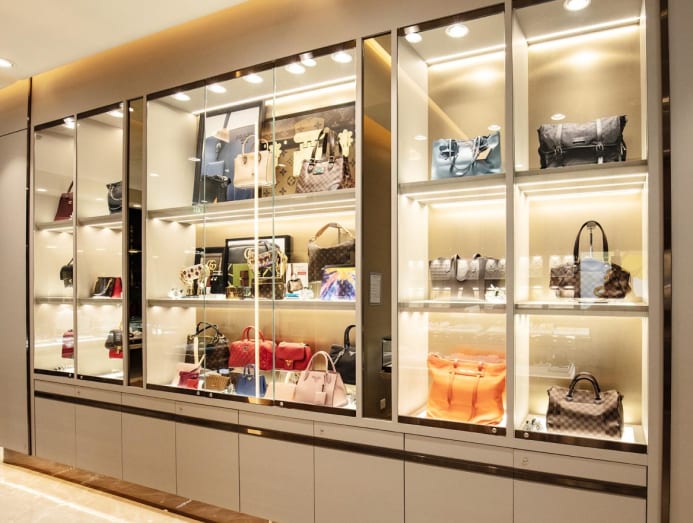 At these pawnshops, pristine-looking designer bags from brands such as Louis Vuitton, Chanel, Gucci and Prada are prominently displayed alongside glittery cases of gold jewellery and watches for shoppers to browse and bring home, should it strike their fancy.
One can generally expect to pay about 20 to 30 per cent compared to retail prices – with discounts of up to 70 per cent if you are lucky.
While prices can fluctuate depending on the condition of the item as well as market demand and fashion trends, one can generally expect to pay about 20 to 30 per cent less compared to retail prices – with discounts of up to 70 per cent if you are lucky.
"We have seen an increased acceptance amongst Singaporeans in owning pre-owned luxury goods today where consumers are able to purchase the same brand in a similar condition at a significant discount, sustainably," said Elim Lau, head of retail operations at MoneyMax, which launched pawning, selling and trade-in services for pre-owned luxury bags in Singapore in 2016.
Related: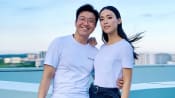 Meet the (other) most important man in Rebecca Lim's life: Her BFF makeup artist
"At that time, we realised that there is an increasing pool of customers enquiring with us to encash their luxury bags and accessories. Yet, there weren't many convenient and trusted options offering such solutions. Essentially, these customers are looking to maximise the resale value of their luxury items," Lau added.
What makes pawnshops an appealing option for bag sellers is that they offer some flexibility compared to resale platforms.
"Pawning allows a borrower to redeem their pawned items anytime within the pawn period when you pay back the full loan amount and interest up to that month. The advantage of pawning is also to provide funding flexibility as it allows a borrower to obtain finance on demand," explained Yeah Lee Ching, executive director of ValueMax.
Related: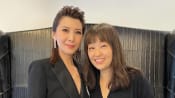 A 'quiet' artistic friendship: Jeanette Aw and the makeup artist who also makes her patisserie look good
ValueMax accepts only Chanel and Hermes handbags as "they have better second-hand market value and transact more easily", said Yeah. "The range includes bags with exotic skins, such as crocodile and ostrich, many of which are extremely rare and highly sought after. Customers looking for Birkin bags can skip the Hermes queue and get one instantly from ValueMax. We also have the Kelly and Plume bag which offer top quality craftsmanship of Hermes bags at a fraction of Birkin prices."
Customers looking for Birkin bags can skip the Hermes queue and get one instantly.
For example, ValueMax pegged the Hermes Birkin 32 Ostrich Hac in Gris France-grey at S$28,000 and the blue Hermes Birkin 30 Porosus crocodile at S$78,900. Meanwhile over at online retailer FarFetch, a similar preloved grey Hermes Birkin 30 Ostrich is priced at S$67,493 and a preloved magenta pink Hermes Birkin 30 in crocodile leather is priced at S$173,554.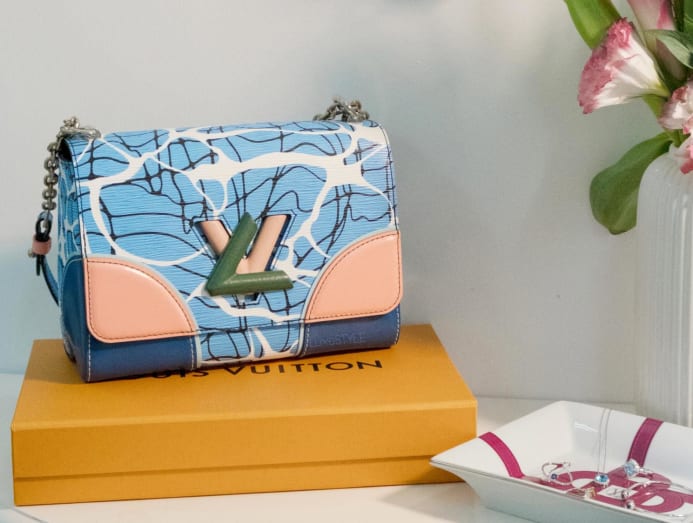 Related: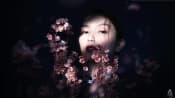 Joanne Peh on Last Madame cheongsams, getting back into acting and reno nightmares
Other pawnshops, such as the Maxi-Cash Group, will either purchase or pawn bags from its sources. It accepts only Chanel, Hermes and Louis Vuitton for pawning but will also buy select models of a wider range of brands including Gucci and Prada.
Like pawned jewellery, pawned bags will be stored away. But after the due date and grace period have passed, unredeemed items will be processed and refurbished if necessary before they are released to the stores for sale, explained Ng Kean Seen, deputy CEO of Maxi-Cash Group.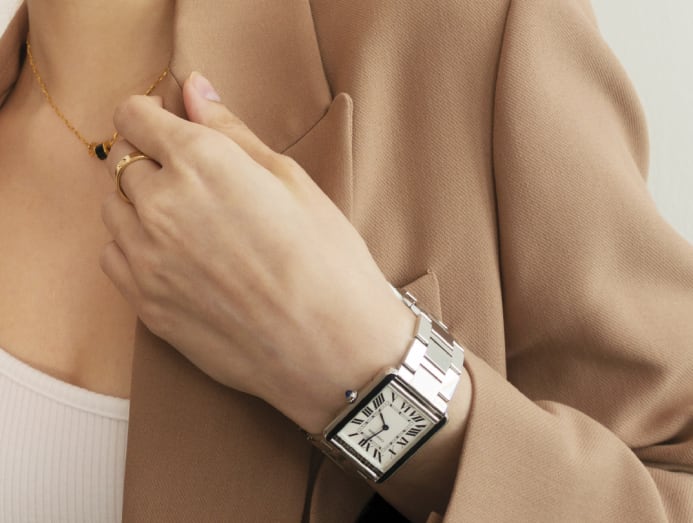 Besides handbags, treasure hunters are also turning to pawnshops to seek out coveted watches and jewellery from brands such as Cartier, Bvlgari and Rolex at pawnshops. These two categories continue to be a mainstay for pawnshops as they appeal to a wider group of consumers.
"Jewellery contains gold and diamonds which have an intrinsic value, making them good to buy as investments. Watches are also popular as the worldwide supply shortage due to the pandemic has been driving their value higher to keep up with strong unmet demand for watches," observed Yeah.
Related: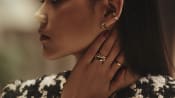 Put a ring on it: The hidden symbolic meanings behind which finger you wear it on
While those familiar with pawnshops will be aware that prices of diamond and gold jewellery are generally priced based on the value of the gold and precious stones used in the making of the piece, designer jewellery will typically command a higher premium over the value of the precious materials.
That said, similar to designer bags, watches and jewellery from luxury labels still generally cost about 20 to 40 per cent less than retail prices. For example, at MoneyMax a Bvlgari B.Zero1 bracelet in 18k yellow gold is selling at S$3,775, about 40 per cent less than its retail price.
A majority of the preloved items that Maxi-Cash carries are unused and unworn. They are as good as brand new.
That said, not everything in a pawnshop comes at a discount. For those who aren't fazed about price, these establishments may also be hidden troves of limited edition or discontinued items.
"It really depends on which brands and models are trending in popularity or if there are certain models that are extremely limited in production. Most of the time, prices are determined by demand and scarcity," said Ng.
"For instance, if a particular timepiece brand announced that they will be discontinuing a few models, there is a good chance that the market value for these models will go up."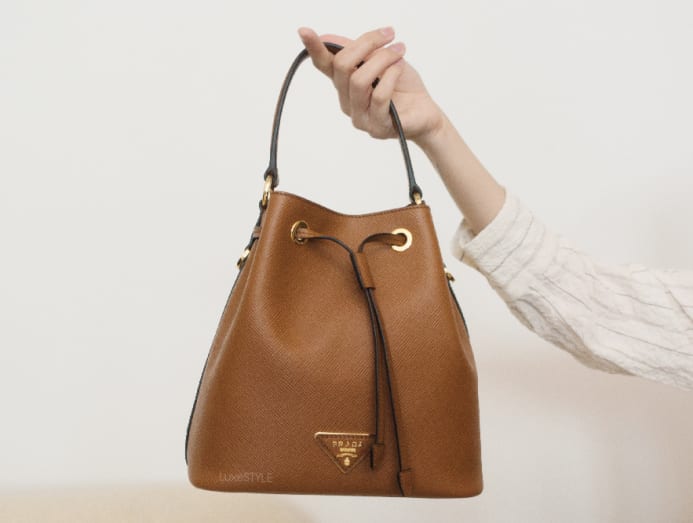 Another lesser known secret is that not all luxury goods are used items. "A majority of the preloved items that Maxi-Cash carries are unused and unworn. They are as good as brand new," said Ng, adding that customers can check with staff to find out which items are in unused condition.
And as more consumers begin to appreciate the benefits they can reap from participating in the circular economy – both on their wallets and for the environment – it is certainly worth placing pawnshops on your radar for your next shopping expedition.
Said Lau, "We are confident that this market will increasingly become part and parcel of a modern lifestyle – owners will want to maximise the resale value of their luxury items and young working adults who cannot afford full-priced items have an option to purchase preloved luxury."