It's been three years since Aloysius Pang died, but he's far from forgotten. The red carpet premiere for the late actor's last film, The Antique Shop, took place in Bangkok on Wednesday (Jun 1), with local artistes Quan Yifong, Dasmond Koh, Xu Bin and Damien Teo in attendance. 
In a lengthy and heartfelt Instagram post that same day, Quan shared in Chinese that while she was glad to support a Thai horror film starring local actors, "the movie contains regrets as it was Aloysius's last piece of work".
The 48-year-old added that when a staff member at the premiere asked if she wanted to take a photo with a poster of Pang and one of his brothers, "it hurt to even breathe" as she was "overcome with mixed emotions". 
Quan went on to praise Pang's acting chops, saying "it's been three years and it feels like you're still here. The you on the screen is still so familiar, so serious, so close yet so far" and that she "was conquered by (Pang's) acting skills and complete devotion to the film's content". 
She confessed that there was a line from Pang in the film which moved her to tears, as it sounded like what Koh – who had managed the late actor, under NoonTalk Media – had once told him.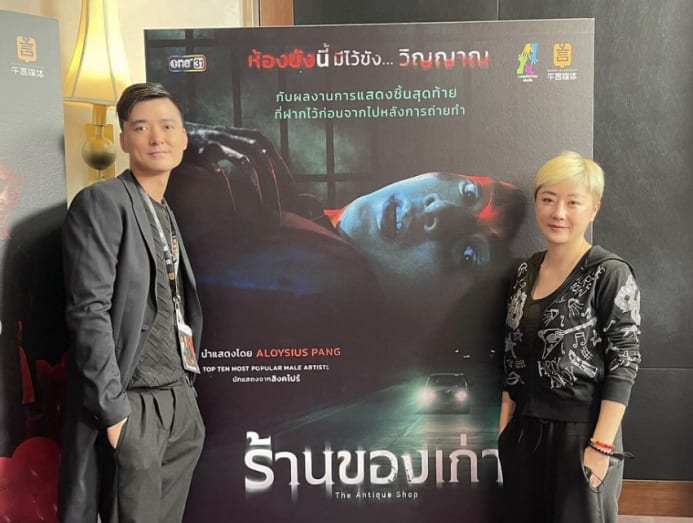 The Antique Shop was produced as a collaboration between Thailand's LeayDoDee Studio, Channel One 31 and NoonTalk. 
Singapore-based actor Xu Bin (also under NoonTalk), Bae Jin-young from K-pop group CIX, Indonesian actor Rio Dewanto and Thai talents Phiravich Attachitsataporn and Chayapak Tunprayoon co-star in the horror anthology film with Pang. 
While the film released in Thailand on Jun 2, there hasn't been a set release date for it in Singapore.
Related: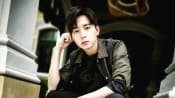 Late actor Aloysius Pang's last film, The Antique Shop, to be released in June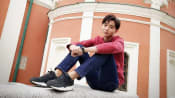 Celebs, friends and fans pay tribute to Aloysius Pang on third anniversary of his death