Drake and 21 Savage have settled a lawsuit by Conde Nast accusing the rappers of using the Vogue name and creating a fake Vogue magazine without permission to promote their recent number one album Her Loss.
In an internal memo on Thursday (Feb 16), Conde Nast general counsel Will Bowes said the settlement with the rappers includes an unspecified monetary payment that will "bolster our ongoing creative output, including Vogue editorial."
He also said the settlement includes a permanent injunction against their commercial use of Vogue's trademarks.
A lawyer for Drake had no immediate comment, while a lawyer for 21 Savage declined to comment. Reuters obtained Bowes' memo.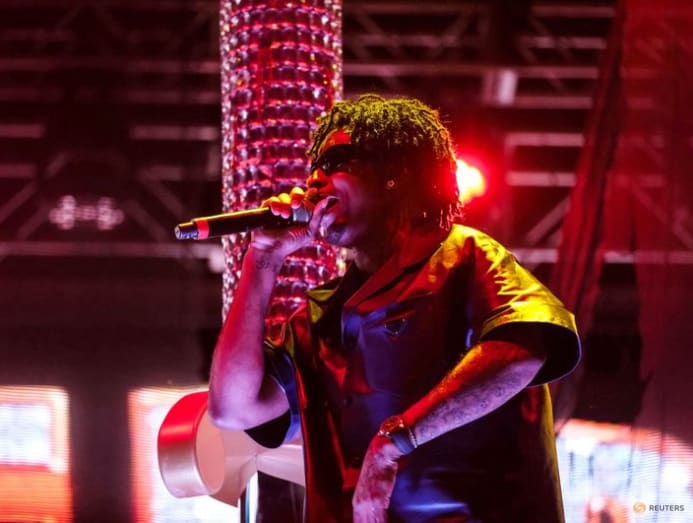 Conde Nast, also known as Advance Magazine Publishers Inc, had sought at least US$4 million (S$5.3 million) in its Nov 7 lawsuit against the rappers.
The promotional campaign included a bogus Vogue cover featuring the pair, and a suggestion they had longtime Vogue editor-in-chief Anna Wintour's "love and support."
Conde Nast said the campaign was also directed to Drake's and 21 Savage's more than 135 million social media followers.
A federal judge concluded on Nov 9 that the campaign was causing confusion, and Conde Nast would likely succeed on its trademark infringement and false advertising claims.
Drake, a Toronto native, and 21 Savage, from Atlanta, then voluntarily halted the campaign without conceding wrongdoing.
Bowes said in the memo that while Vogue's name is often referenced elsewhere, "it was clear to us that Drake and 21 Savage leveraged Vogue's reputation for their own commercial purposes and, in the process, confused audiences who trust Vogue as the authoritative voice on fashion and culture."
Her Loss was released on Nov 4, and debuted at No 1 on the Billboard 200 album chart. It ranks No 8 for the week ending Feb 18.