Customers were taken on a wild roller-coaster ride this April Fool's Day with brands making announcements that couldn't easily be determined as pranks or the real deal. 
Here are some of them. Try making your own guess – is the announcement real or fake? 
DYSON ZONE AIR-PURIFYING HEADPHONES
On Friday, tech giant Dyson announced their latest product – the Dyson Zone air-purifying headphones. That's right – air-purifying. The brand promised the headphones would not only transmit "immersive, high-fidelity sound" to the user, it would also channel "a continuous stream of purified air to your nose and mouth".
The peculiar-looking headgear, which includes a visor covering the face, received mixed reactions from the public on social media, with an overwhelming majority believing it was a joke.   
Real or fake? Real. Dyson quickly clapped back at the naysayers and confirmed the Dyson Zone was indeed launching globally this year. 
"The Dyson Zone purifies the air you breathe on the move," said brand chief engineer Jake Dyson in a press release on Friday (Apr 1).
DUREX MAKES STREETWEAR DEBUT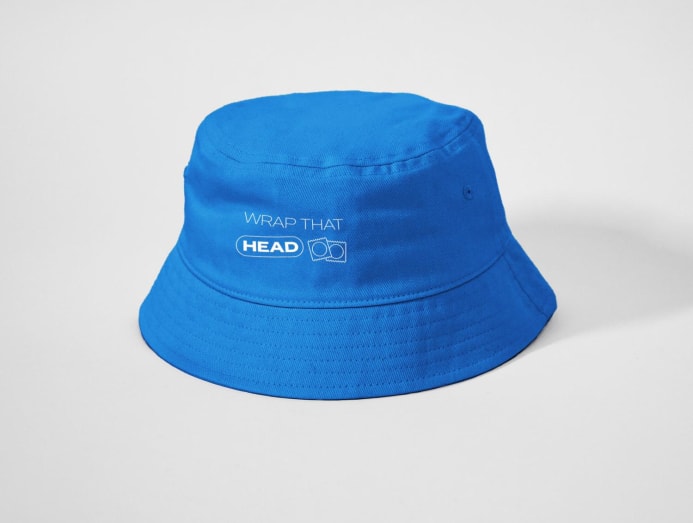 Condom brand Durex also announced its streetwear line on Friday with the tagline "Durex on your body everywhere".
The range of merchandise includes what the brand calls "Gen Z staples" such as oversized white slogan tees, statement socks, a tote bag and a bucket hat, with quirky slogans like "Safe Tee First" and "Wrap That Head". 
Real or fake? Customers were convinced this was an April Fool's ploy but the brand confirmed in a media release that it was real, with the launch set for May. 
According to Durex, the brand's step into fashion is aimed at empowering individuals "to make their condom purchases bolder and in style".
MCDONALD'S AUSTRALIA SWEET N SOUR SUNDAE
Everyone knows McDonald's is not a brand to shy away from bizarre flavours, especially when it comes to ice-cream, having launched Pineapple Oreo McFlurry in Canada and the Durian McFlurry in Singapore. 
But just as you think that's as weird as it gets, McDonald's Australia unveiled a new ice-cream flavour: The Sweet N Sour Sundae.
Again, there were mixed reactions to the news, with some fans excited to try it out while others weren't so sure about the flavour combination.
Real or fake? Sorry, savoury dessert lovers – the item isn't going to appear on the menu anytime soon, but McDonald's has come out in the comments to say everyone's welcome to order their favourite sundaes plus tubs of their Sweet N Sour sauce, and try the combo for themselves. 
TOM CRUISE TO FLY THROUGH CHANGI AIRPORT
Attention, Tom Cruise fans: Local entertainment site Geek Culture announced on Friday that the Hollywood actor could be flying by Singapore's Changi Airport for the world premiere of his latest film, Top Gun: Maverick.
Cruise will be reprising his role as Pete Mitchell in this highly anticipated sequel to the original 1986 blockbuster film, Top Gun, and after some delay, the movie is slated to hit the big screens on May 26 in Singapore.
Known for doing his own stunts, the 59-year old actor, who also happens to be a certified pilot, owns a personal P-51 Mustang.
Cruise had performed his own major stunts in the Mission: Impossible films, including piloting a helicopter and hanging from a side of a cargo plane while it was taking off.
As much as we would love to see Cruise flaunt his skills, doing rounds in the sky, this has been confirmed to be just an April Fool's prank.