Robert Pattinson is returning as the Caped Crusader and Matt Reeves will return to direct the sequel to The Batman. The announcement was made on Tuesday (Apr 26) by Warner Bros head Toby Emmerich at CinemaCon in Las Vegas.
Reeves will also write the sequel.
The director made a statement during the presentation at the trade event for theatre owners to thank them for their support for The Batman. "We couldn't have gotten here without the faith and enthusiasm of all your teams around the world. I'm excited to jump back into this world for the next chapter," said Reeves.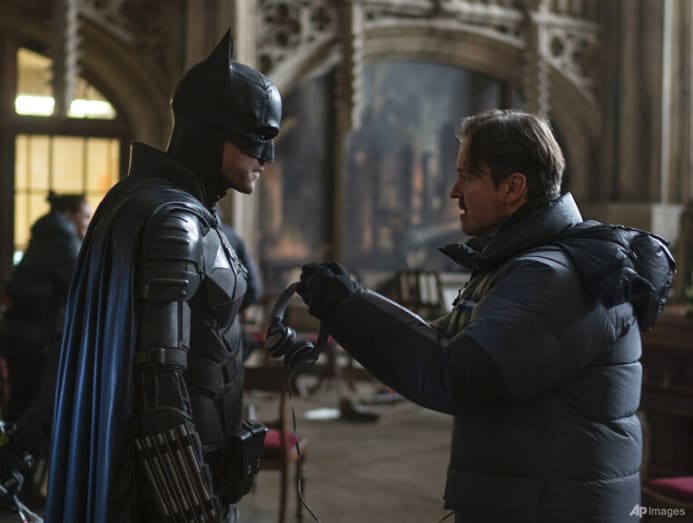 Related:
Robert Pattinson helps a new Batman emerge from the darkness
New Batman story coming to Spotify podcasts in May, in 9 languages
The first film, The Batman, was a hit for the studio, scooping up more than US$760 million (S$1.04 billion) worldwide since its release on Mar 3. The film has since debuted on HBO on Apr 18 for home viewing.
Reeves' The Batman plays as a film noir and focuses on Bruce Wayne's (Pattinson) early days as "the world's greatest detective" where he and Gotham City's police chief James Gordon (Jeffrey Wright) team up to hunt for the Riddler (Paul Dano), a killer who leaves riddles for Batman to solve.  
Zoe Kravitz starred as Catwoman in the first film, alongside Colin Farrell who played The Penguin and Andy Serkis as Batman's butler, Alfred Pennyworth.
The Penguin is getting his own TV spinoff with Farrell reprising the role and the series picking up where the movie had left off with the character.