SINGAPORE: With Japan's borders only reopening on Oct 11 last year, it has been almost three years since foreign tourists have been able to experience its popular pink cherry blossoms in spring.
According to the Japan National Tourism Organisation, there were about 3.83 million visitors to Japan in 2022 and December alone saw 1.37 million visitors.
The Japanese yen, which had plunged to a 32-year low of 151.94 to the dollar on Oct 21, also contributed to tourist numbers.
Although the numbers are short of the record 31.8 million visitors in 2019 before the COVID-19 pandemic, the approaching cherry blossom season might see a surge in tourist arrivals.
In the weeks leading up to the well-loved season, the Japan Meteorological Corporation (JMC) has released a forecast for when cherry blossoms will flower and bloom around the country in about 1,000 viewing locations this year.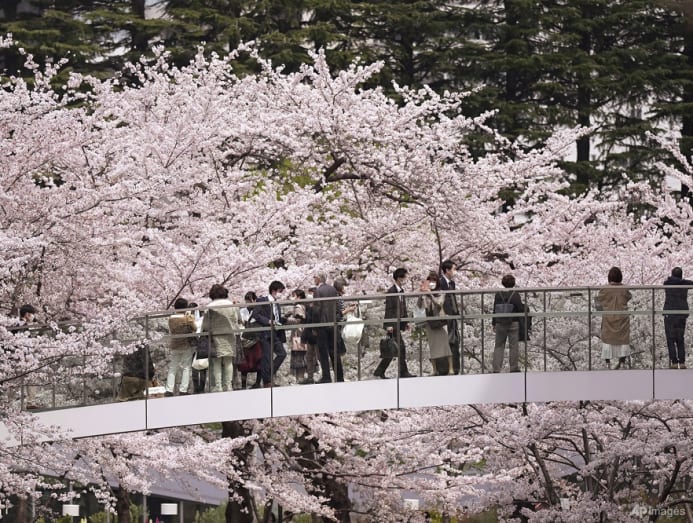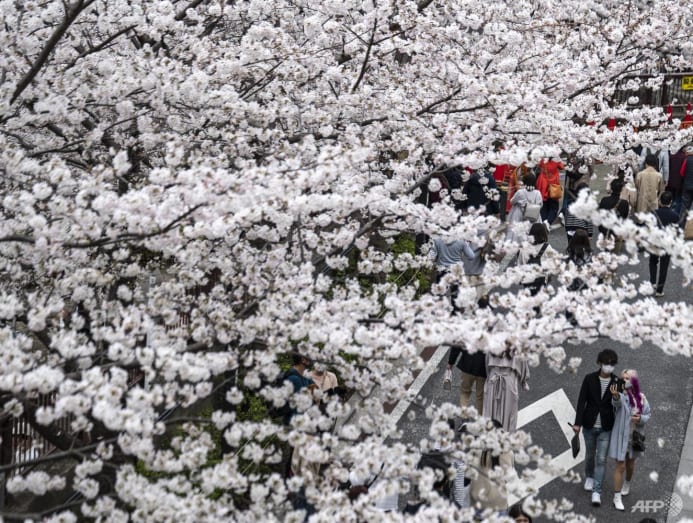 According to JMC's second forecast on Jan 26, the earliest flowering date for cherry blossoms will take place in Tokyo on Mar 21, with its full bloom on Mar 29.
For other popular cities such as Kyoto and Osaka, the forecasted flowering dates are Mar 27 and Mar 28 respectively. Cherry blossoms in both cities are expected to be in full bloom on Apr 4.
In Sapporo, capital of the Hokkaido region, fans can only expect to see cherry blossoms flower much later on Apr 29, with a forecasted full bloom date on May 2.
"The flowering and full bloom dates of cherry blossoms depend on the temperature patterns from autumn of the preceding year. The buds of cherry blossoms are formed during the summer of the preceding year," noted JMC on its website, adding that the pink blooms must go through two processes – dormancy and growth – before they flower.
It added that the estimated flowering and full bloom dates for cherry blossoms are "based on low temperatures during autumn and winter, cherry tree growth status, cumulative temperatures, and past data for each area".
JMC's next cherry blossom update will be on Feb 9.