In Malaysia's business world, the Naza Group has distinguished itself as an esteemed family-owned Bumiputera business establishment.
The group had humble beginnings as a motor trading company by the late SM Nasimuddin SM Amin in 1975. He later expanded the companies in the group to include automotive franchises, property development, engineering and construction, telecommunications, convention and exhibition, food and beverage and strategic investment.
Today, the Naza Group continues to be run by the late founder's children, with his youngest child, Nadia Nasimuddin, heading the group's F&B Division.
Nadia graduated from Nottingham University and started working in her family business right after completing her degree in 2008 at 22.
The role was an easy fit for the vivacious Nadia. "I've always enjoyed hospitality and wanted to pursue a career in the industry. F&B came naturally to mind since I enjoy travelling and food," she laughed. "Now, having done it for almost 16 years, I still enjoy many things. From connecting with people, delivering good products, doing R&D, to brand expansion."
Related: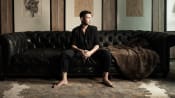 Meet Omar Khan, the Singaporean designing rugs for Christian Louboutin, Nobu Hotel
DOTTY'S, PORTLUXE, POP NEUTRAL
In the beginning, Nadia, along with her older sister, Diana Nasimuddin, who oversees strategy and management, used to manage franchise businesses. However, franchise businesses came with many restrictions, so they decided to develop an original concept.
Their first "baby" was called Dotty's and set up seven years ago in the upmarket Kuala Lumpur suburb of Taman Tun Dr Ismail. Known for its artisanal pastries, cakes and bread amidst a cosy cafe atmosphere, Dotty's has grown to four outlets since then.
"Dotty's came about when we were about to embark on another franchise F&B, but we ended up not pursuing it. By then, I had already hired several experienced bakers. So that's when I decided to open our own bakery," Nadia recalled. "It was a blessing in disguise, and I'm so glad we made that decision seven years ago. We are now looking to expand outside the Klang Valley and internationally."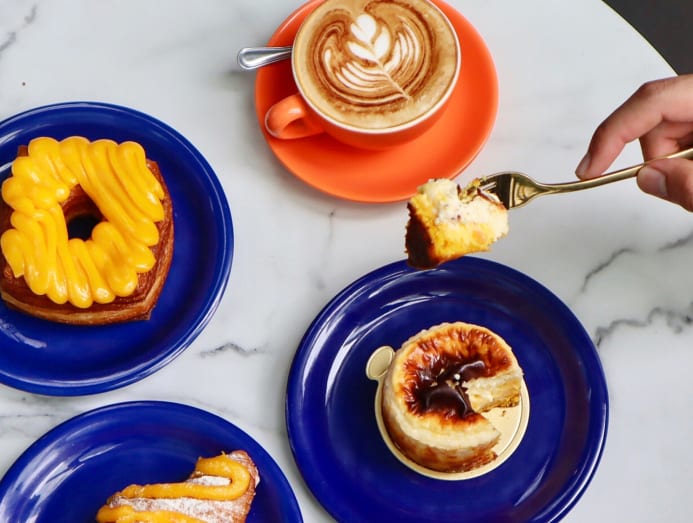 Apart from pursuing business opportunities under the aegis of the Naza Group, Nadia is a serial entrepreneur under her own steam, which has led to ventures such as Portluxe. The preowned designer online portal was launched nine years ago and has since transitioned into a physical store.
"It all started when I wanted to declutter my designer bags, but there wasn't a proper avenue back then. There has been a constant growth in this line of business since now people understand the resale value of luxury goods," says Nadia.
Another successful venture launched two years ago is Pop Neutral, a natural, soothing and hydrating pre- and post-natal body care range.
"The idea started during my first pregnancy. Like all new mums, I feared getting stretch marks. So I searched high and low for products that prevented stretch marks," explained Nadia.
"I found that most of these brands used minimal amounts of effective ingredients that prevented stretch marks. So that's when I researched and started blending my own oil. The most effective ingredient is given top priority in our ingredient list. Today, Pop Neutral has many ranges of natural body care products, from oils, scrubs, and body butter, and we will be launching a couple more new products this year."
Previously only available online and at pop-ups, the brand will be launching its first retail collaboration with baby concept story HappiKiddo soon.
Indeed, Nadia's slight frame belies the fact that she's the mother to four children. An advocate of being open about difficult pregnancies, Nadia has been frank and open about her challenges during pregnancy in the media.
This included bad bouts of morning sickness, depression and being room-bound for six months. Nonetheless, she always cites her husband, Hamzah Alang Azman, her doctor and nurses, and her family, as her support system during those challenging times.
Related: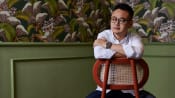 Meet Kian Liew, the Singaporean behind one of Kuala Lumpur's hottest restaurants right now
HER FAMILY IS HER BEDROCK
Today, Nadia is revelling in bringing up her three girls and one boy, whose ages range from three to 10, although she laughs that having four is more than enough. "Spending equal time with all my children is definitely challenging. Because they all require different kinds of attention, they grow up so fast that when I look back, I wish I could pause on certain stages of their lives," she said.
"The most rewarding part of parenthood would be the never-ending entertainment. And bonding over little and big things and sharing stories, so I guess everything about it. The joy it brings, I can't describe."
Along with her upbeat approach, she juggles this full house with her role at Naza and her other businesses with a disciplined schedule.
"I wake up early, like 6am. Then, I will do a school run, exercise, and start work," she said. "By the time I return home, I usually have a couple of hours with the kids before their bedtime. After that, we will do a little play or reading then I'm usually in bed by 9pm. My friends and colleagues know I don't reply to messages after 9pm."
Family is at the bedrock of everything Nadia does and coming from a relatively large family (she has four other siblings), she believes this has influenced her. "My mum, my siblings and my family have shaped me one way or another. Of course, my late father continues to be our source of motivation," she said.
She's also emphatic about how this has also been a boon when it comes to work. "I would say it's an advantage working with my siblings because we're close-knit. So whether I'm doing things right or wrong, they can tell you, correct you or scold you, but you know it's only because they want to see you progress."
Aside from being a public figure herself, her siblings also share the same limelight along with their famous spouses. Her elder brother Nasarudin Nasimuddin is married to style icon and erstwhile ESPN and E! News Asia presenter Marion Caunter, while another brother, Faliq, is married to Chryseis Tan, the daughter of billionaire Vincent Tan.
Nadia is philosophical about navigating this: "Just staying true to myself, I guess. Because you can't please everyone. And surround yourself with positive people, always."
Instead, she is focused on ensuring the business's growth, longevity, and sustainability: "We're actively growing, we have a strong team, and we're continuously innovating to remain competitive. I hope to retire early and travel the world. And spend lots of quality time with my family."
Related: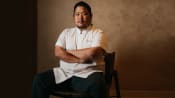 Meet one of the first chefs to earn a Michelin star in Malaysia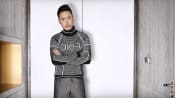 How the Malaysian bubble tea boss behind Tealive is disrupting the streetwear market