Founded by Benny Chee and Phoebe Charn, homegrown footwear brand Anothersole launched the Anytime lace-up flats in 2016. Based on the traditional leather Oxford but carefully crafted with a feminine edge in buttery soft leather, the classic and comfortable shoes quickly gained popularity.
Over the years, the brand continued to perfect the style, introducing variations of the classic design while keeping it grounded in the science of sports technology and the art of leather craftmanship.
More than half a decade later, Anothersole is on to its fourth generation of the Anytime flats with more than 100 colours to choose from. In April 2022, the brand also launched a range of bags called ANEW Mini, made from recycled plastic bottles.
Now, it has finally added another style to its footwear range – the 247 sneaker – which combines comfort, style and sustainability. The sneakers feature recycled plastic laces and lining, plant-based ergonomic footbeds, and recycled rubber outsoles.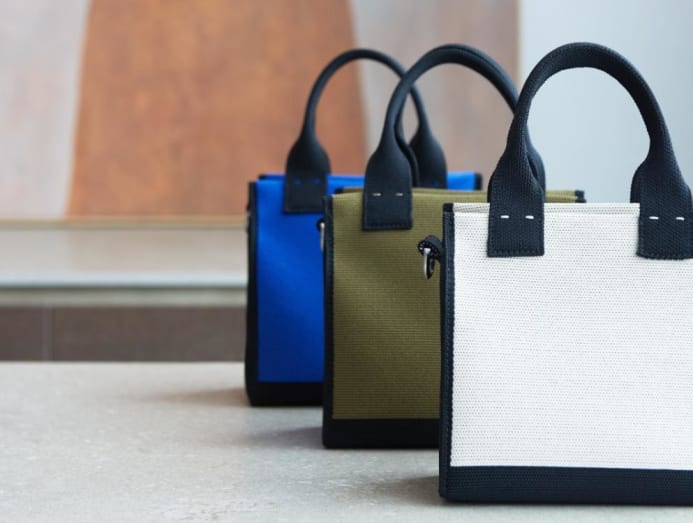 We speak to co-founder and managing director, Benny Chee, to find out the key to the brand's success, why it's important to be committed to sustainability and doing good, and the reason for its new launch.
Related: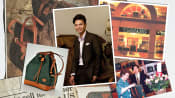 Their handbags were popular in the 1990s – now, Tocco Toscano's young boss is reviving the family business
WHAT IS ANOTHERSOLE'S SECRET SAUCE?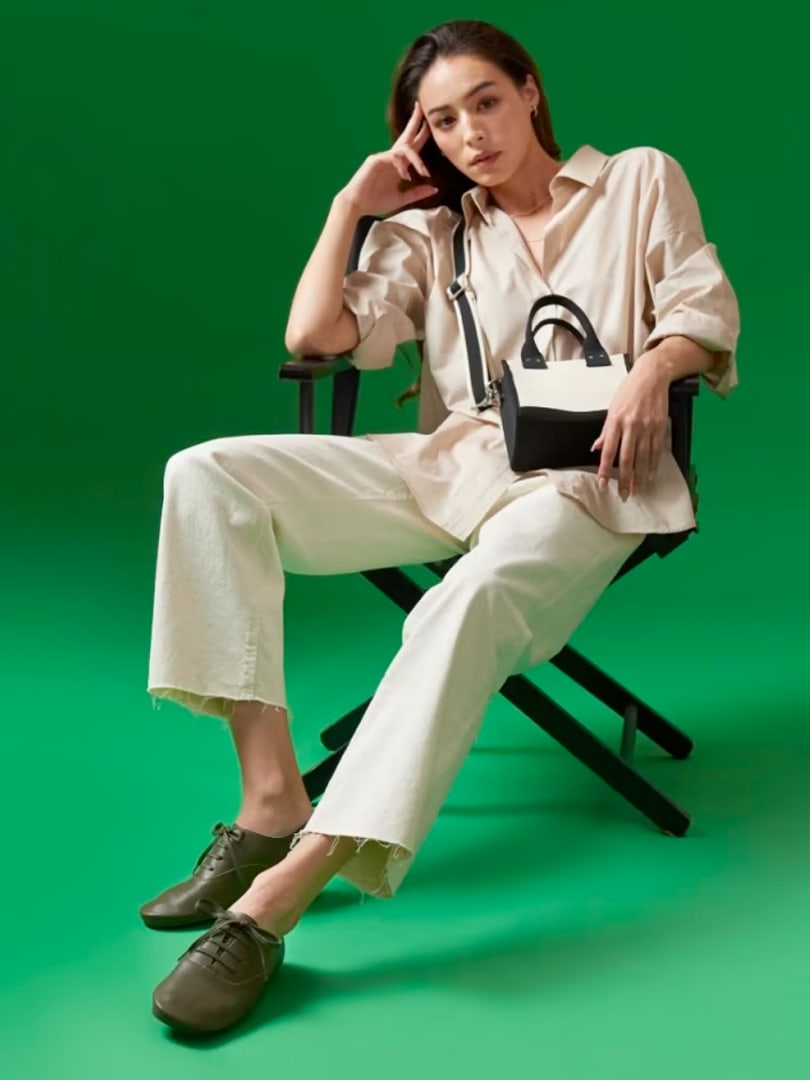 We sell timeless goods that people would wear again and again, in staple silhouettes that endure. It took our team of Italian and Brazilian footwear specialists two years to develop what we think is the best flats that can withstand the physical stresses from weight, flex, abrasion and tensile tolerance.
We are not interested in fashion cycles nor do we need to become famous designers.
Given this focus, coupled with a large user base, we continue to improve on an already awesome offering into better versions of it by paying close attention to what our customers want. We are now onto our fourth generation of the Anytime lace-up flats that feature better support, durability and fit for customers with wider feet.
WHAT HAVE THE PAST SIX YEARS BEEN LIKE FOR THE BUSINESS AND THE PEOPLE BEHIND THE BRAND?
Building a brand that is scalable is difficult and expensive. We started Anothersole when our footwear trading arm was at risk because buyers were going direct to the factories instead. We had to pivot or face business failure. A lot was at stake to make Anothersole work. We are fortunate to have the two businesses running today.
In our first year, we had no external fundings so we focused on keeping costs down. Weekly meetings were conducted at McDonald's for close to a year. I remember feeling sorry for the team but they never once complained. Everyone was and is still fully committed to ensuring Anothersole's success. Besides selling online and in departmental stores, we did pop-ups and roadshows every other month to connect with our customers and make new ones. It was hard work but that provided first-hand insights to the business.
The pandemic brought unprecedented challenges, from supply chain lockdowns to retail restrictions. Logistics costs shot through the roof, affecting margins and delivery timelines. It was a very difficult period for many. At camp Anothersole, we chose to focus on two things – to take care of the employees and the customers. With the support of the team, we went on a path of controlled expansion, bringing the number of retail points from three (pre-COVID) to 10 today. Our acquisition push into the USA through a direct-to-consumer channel saw our revenue jump multi-folds in the past 18 months. 
The journey has been non-linear (read: messy). We had to pivot many times. Having grown more than 400 per cent in the past two years, our team has grown and we now focus more on financial prudence and oversight. We still operate the business with an underdog mindset and our aim is to grow sustainably.
WHY DID YOU FINALLY DECIDE TO LAUNCH A SNEAKERAS YOUR SECOND SILHOUETTE?
The sneakers have become more socially accepted as work-appropriate. As a brand focusing on timeless designs, we challenged ourselves to offer the most comfortable leather sneakers in the market at a compelling price. For the kind of premium materials used, they are priced at 50 per cent of a comparative brand. That to us is value. It is of high-quality, super comfortable, aesthetically pleasing and priced right.
We will only produce something if it has the potential to become the best option in the market. If it fails to be better than what's already out there, we won't do it. Our sneakers, named 247, were jointly designed by our Italian design partners and us. They are built for all-day wearing comfort – 24 hours, 7 days a week. No break-ins necessary. 
We adopted sustainable materials like recycled plastics and rubber for the laces, linings and outsoles. We also use plant-based materials for our footbeds that deliver amazingly supportive comfort. We can see how they will quickly become many customers' favourite sneakers.
Related: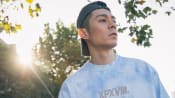 Why skater fashion continues to be popular among grown men – and how to pull off the look
WHY WAS IT SO IMPORTANT FOR YOU TO CREATE A PRODUCT THAT'S SUSTAINABLE?
We didn't want to do it initially. But after many rounds of debate and deliberations, we decided to adopt sustainability as a brand. We are keenly aware of all the greenwashing and backlash from purists out there. We made the decision to take the first step. We eliminated the use of virgin plastics in our products in 2022. We only work with tanneries that adhere to proper waste water management and safety standards audited. Suppliers who are not certified by the leather working group (LWG) were dropped.
It was very difficult trying to find suppliers for bio-based materials. It took us a long time to prepare our supply chain for this change but we finally did! We are excited that we are now able to produce components that are either recycled or made with plants. They have their limitations as we found out so we are still evolving. We are on the lookout for exciting new materials that may present better possibilities for the brand and the planet. Though we are a work in progress but we are committed to the path of producing consciously.
ANOTHERSOLE PLACES GREAT IMPORTANCE ON DOING GOOD AND HELPING TO BUILD SUSTAINABLE COMMUNITIES – WHY IS THIS IMPORTANT TO YOU? 
We coined "make good, do good". While we strive to become a profitable company, our purpose guides our path. We promise to make good products that work. We produce real quality for real customers – they are who we design for. We are not interested in fashion cycles nor do we need to become famous designers.
Ten per cent of our net profits go towards our feed fund first. Shareholders come second.
"Do good" is about using Anothersole as a platform to help the needy and the planet. Anothersole has always been a purpose-driven company that strives to make a difference. Helping marginalised children and embracing sustainability form the two pillars of our "do good" mantra. Consumers, brands and governments can collectively effect change. Where we choose to spend our monies as consumers and a brand can have a downstream positive impact. This is very powerful. If all companies are united in this, think of all the resources we will be able to unlock from it.
Related:
The sisters behind GenK Jewelry are on a mission to make jade modern, feminine and fashionable again
CAN YOU TELL US MORE ABOUT THE #BUY1FEED1 FUND AND THE IMPACT IT HAS MADE IN THE COMMUNITIES YOU SUPPORT?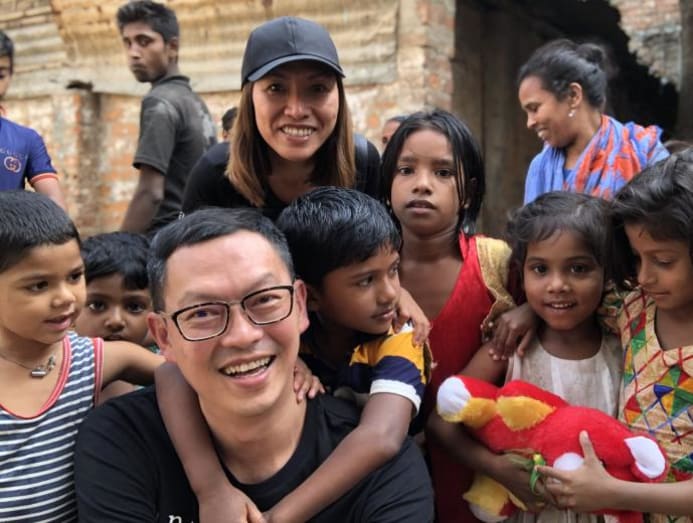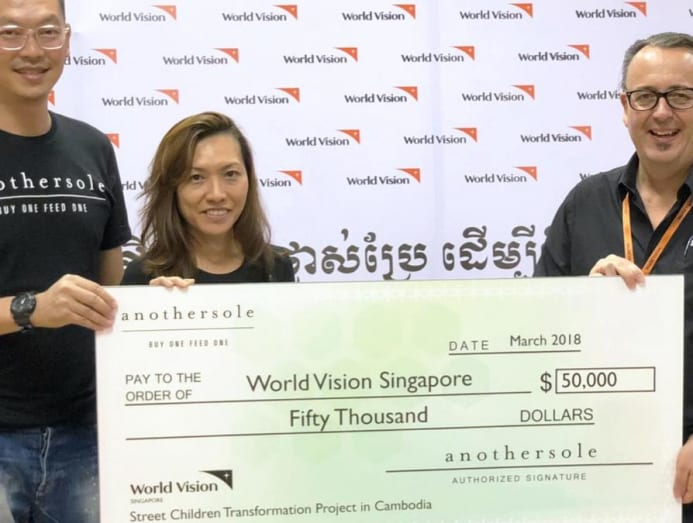 Ten per cent of our net profits go towards our feed fund first. Shareholders come second. Our recipients can be of any religion or race but it must have programmes helping needy kids in third-world countries. We partnered World Vision for different programmes in Vietnam, Cambodia and Bangladesh before the pandemic. 
In Cambodia, we sponsored the Street Kids Programme that works with kids living on the streets to support their nutritional and educational needs. 
In Bangladesh, we sponsored 300 families living in the slums of Dhaka. We witnessed the good work of the aid workers going into the slums, helping families to break the cycle of poverty by helping them become self-sustaining instead of waiting for handouts. Young children who roam the streets or collect rubbish are fed and put onto programmes that monitor and support their dietary and educational needs.
We want to do more.
WHAT'S NEXT FOR ANOTHERSOLE?
Our men's sneakers line is going live very soon. The men will finally experience what the Anothersole hype is all about.
We think there is a demand for our products from our online data and we are preparing to expand the brand beyond Singapore with an omni-channel offer. The key is identifying the right partners for each market.