The arrival of the Chinese New Year (CNY) celebrations brings with it renewed hopes for prosperity, wealth and happiness in the year ahead. 
Although CNY festivities over the past few years have been relatively muted as compared to pre-pandemic times, it is still a cherished time for family members to reconnect and share joyful moments together over good food and great conversations.
We take a peek at how Singapore's social set are preparing to usher in the Year of the Tiger.
FANTY SOENARDY
What do you love most about CNY?
I love the festive atmosphere and all the gatherings! Together with my loved ones, I enjoy immersing myself in the festivities and celebrating a fresh start ahead! Everyone is full of energy, positivity and happiness. I like that everyone wishes one another well and it is such a wonderful vibe. The festive season is always full of joy and laughter!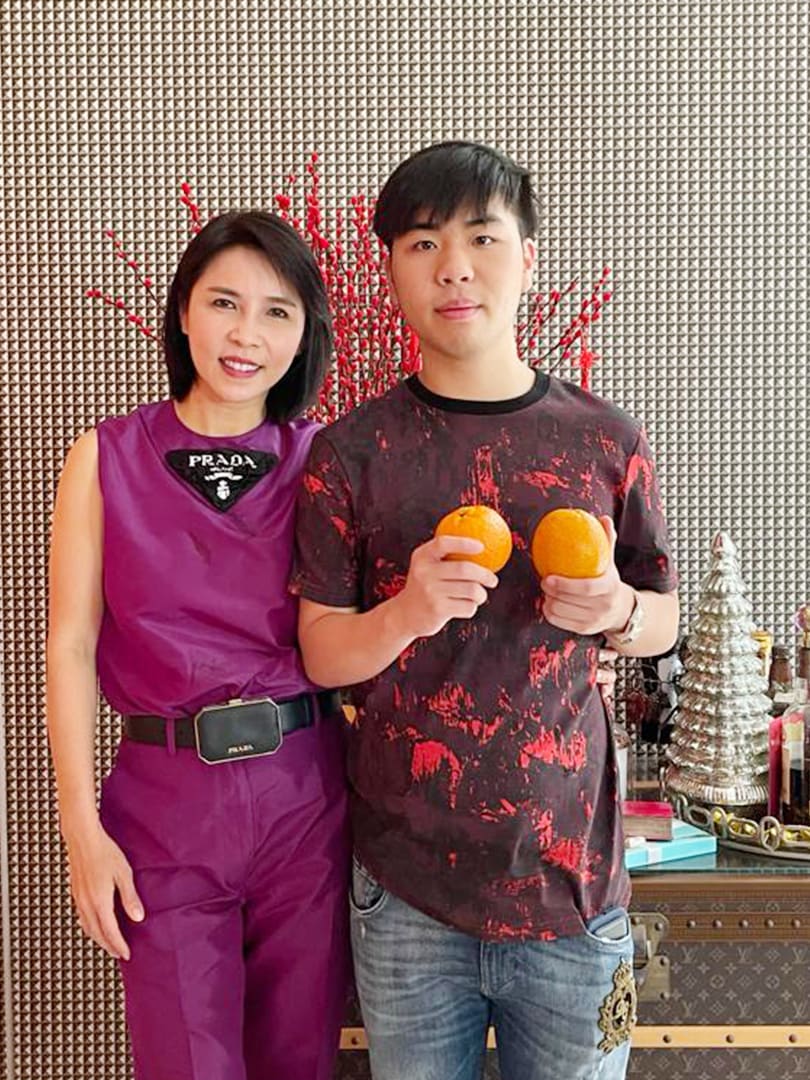 What is one CNY tradition that your family abides by?
On the first morning of CNY, my children will dress up in their brightly coloured new clothes. With two Mandarin oranges, they will greet my husband and I. This is a heartwarming moment for us as parents as our children share their well wishes for us. I believe many other parents appreciate this moment too.
As my helpers are very close to us, they also join us in observing this tradition. Thereafter, the family will have our first meal together at home.
What's your favourite CNY dish?
My favourite CNY dish is longevity noodles. On the first day of CNY, I will cook it for my family's first meal. It symbolises good health and long-lasting good fortune. While eating, my family will wish each other great happiness and a long life. This makes our first meal very joyful and it kickstarts a happy year ahead.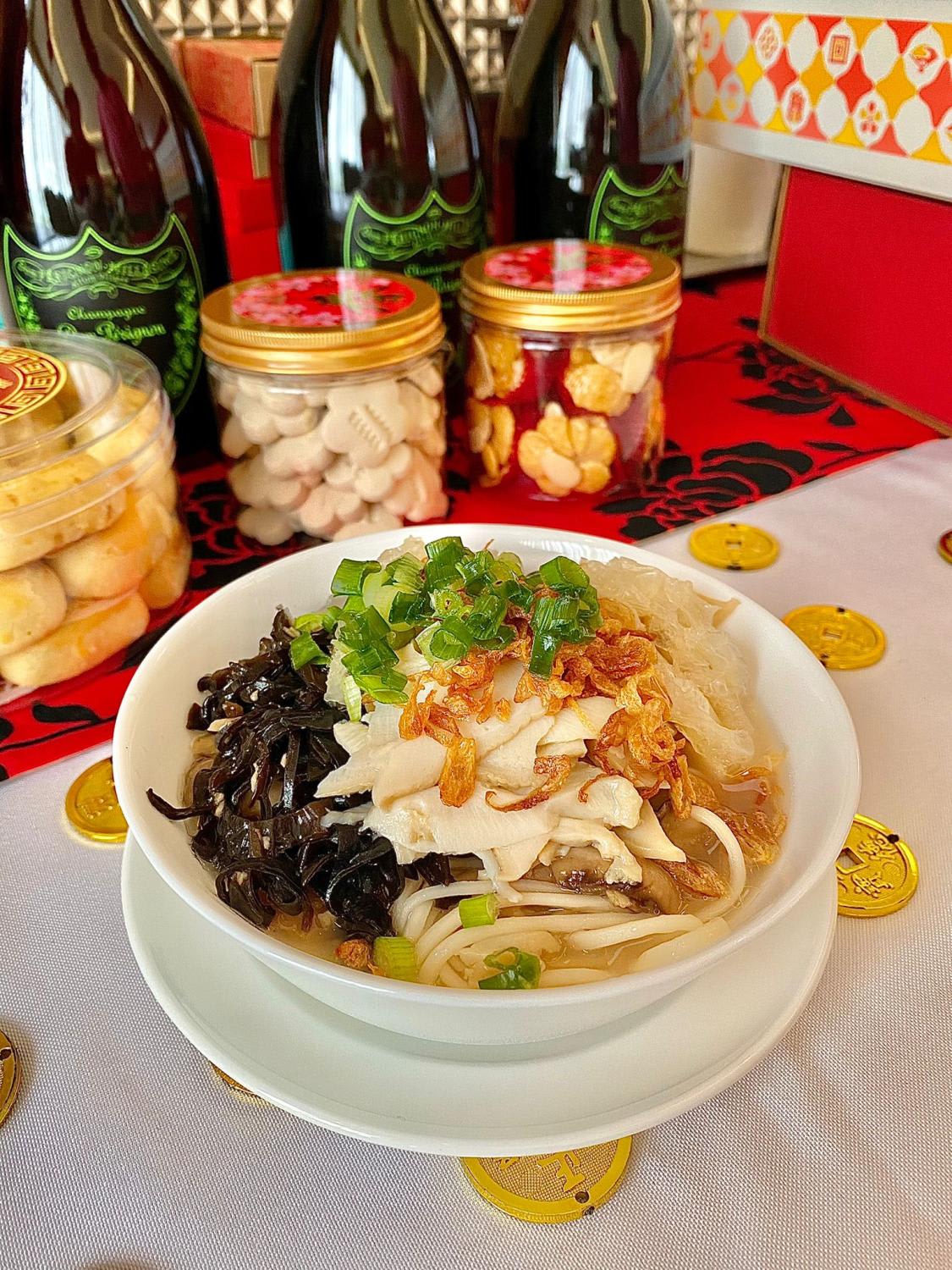 How will you be spending CNY this year?
While the celebrations this year are certainly more subdued, I will still practice our usual CNY traditions. I will be cooking CNY dishes for my family and friends. Homebaked kueh lapis and freshly cooked longevity noodles are must-haves every year! They will be delivered to my loved ones and I hope to spread my well wishes to them in this manner.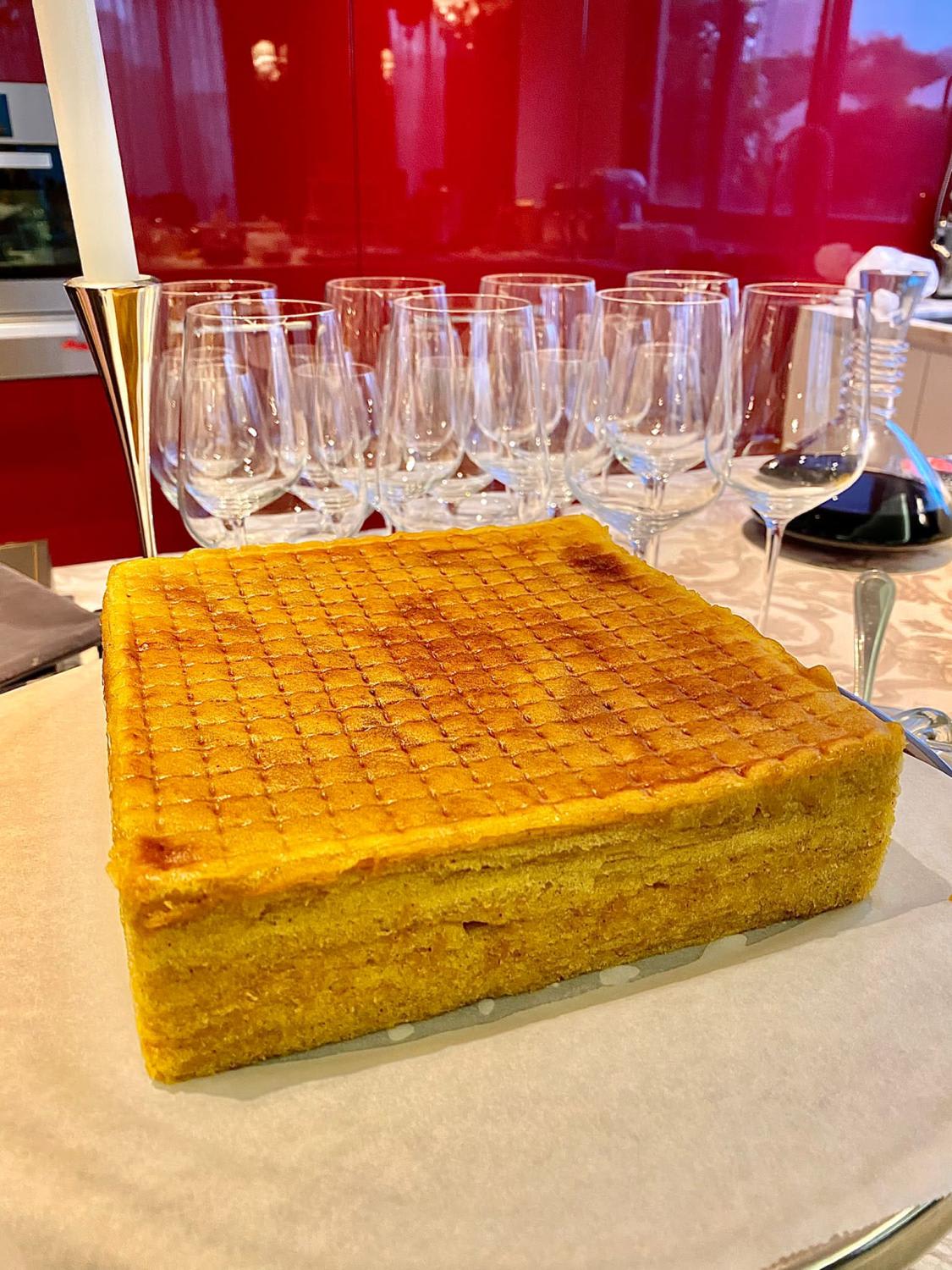 Related:
Whip up a feast this Chinese New Year with recipes from Singapore's society ladies
KAREN SOH
What do you love most about CNY?
The food and family gatherings. I also enjoy decorating the house. My family and I enjoy collecting different decorations through the years and we bring them out only during Chinese New Year. I love setting the mood for the celebrations. Some of the decorations are collected from my travels, such as a table runner recycled from old kimonos I brought home from Japan. 
What is one CNY tradition that your family abides by? 
To have reunion dinner, which signifies the bond and togetherness of family. Every year, we gather everyone back home for a meal with an abundance of dishes on the table and spend quality time together.
What's your favourite CNY dish?
Yusheng since it is only available once a year. I prefer "shun de" (savoury) yusheng best as it is less sweet with fresh white sashimi fish. I also enjoy partaking in the experience, reciting auspicious phrases for good fortune, prosperity and youth.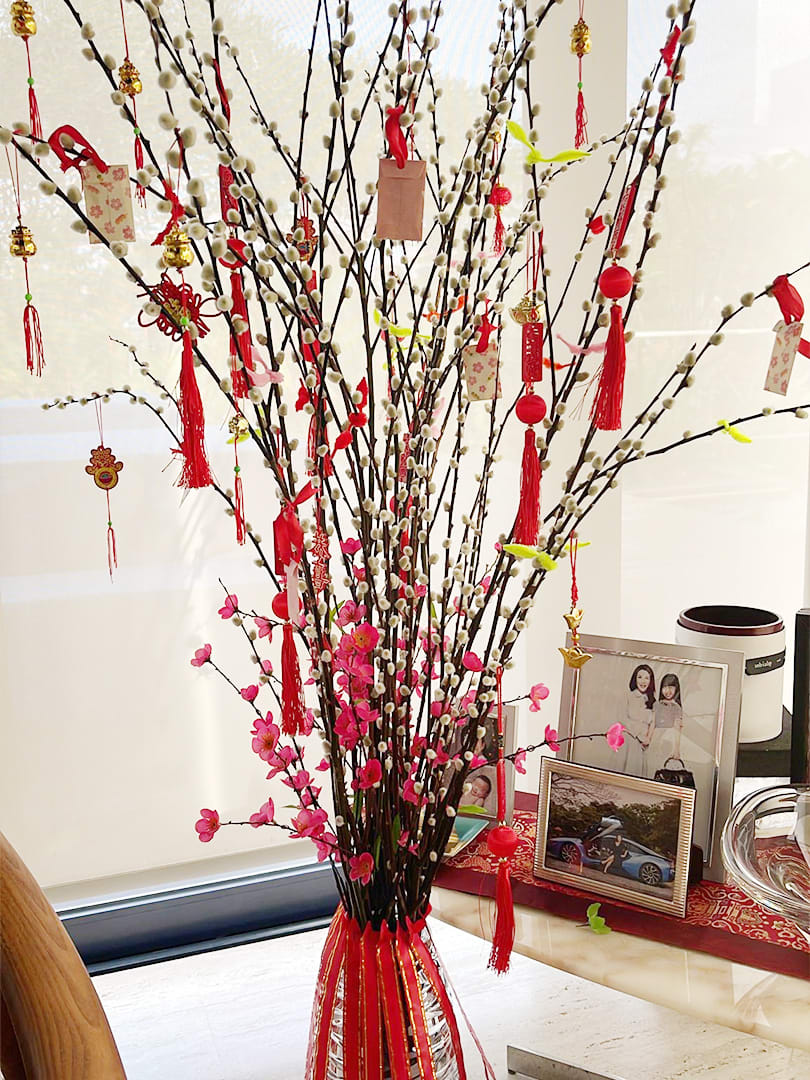 How will you be spending CNY this year?
There will be lots of home-cooking and spring cleaning. This year, we will cook and prepare traditional dishes such as fish, abalone, "ho see fatt choy" (braised dried oysters and black moss) and sweets such as tang yuan and bird's nest. We will also be spending time with family, just relaxing at home with minimal visiting.
Related: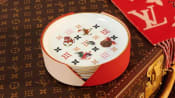 Yes, it's time to spruce up your home for CNY. Here are 5 nifty ideas
KELLY KEAK
What do you love most about CNY?
The fact that it is a time when the family takes time out to have a good reunion, and to express our gratitude and love for one another.
Your family has an interesting CNY tradition. Tell us more about it.
We would sun ourselves outdoors for more positive "yang" energy. It is a pretty recent tradition that we adopted in 2019. We do it on the first day of CNY, where we go out to take in the morning sun for about an hour or so. I personally feel that this is the best time for "sunning" as the whole family is around, giving us time to really catch up with one another while we take a stroll.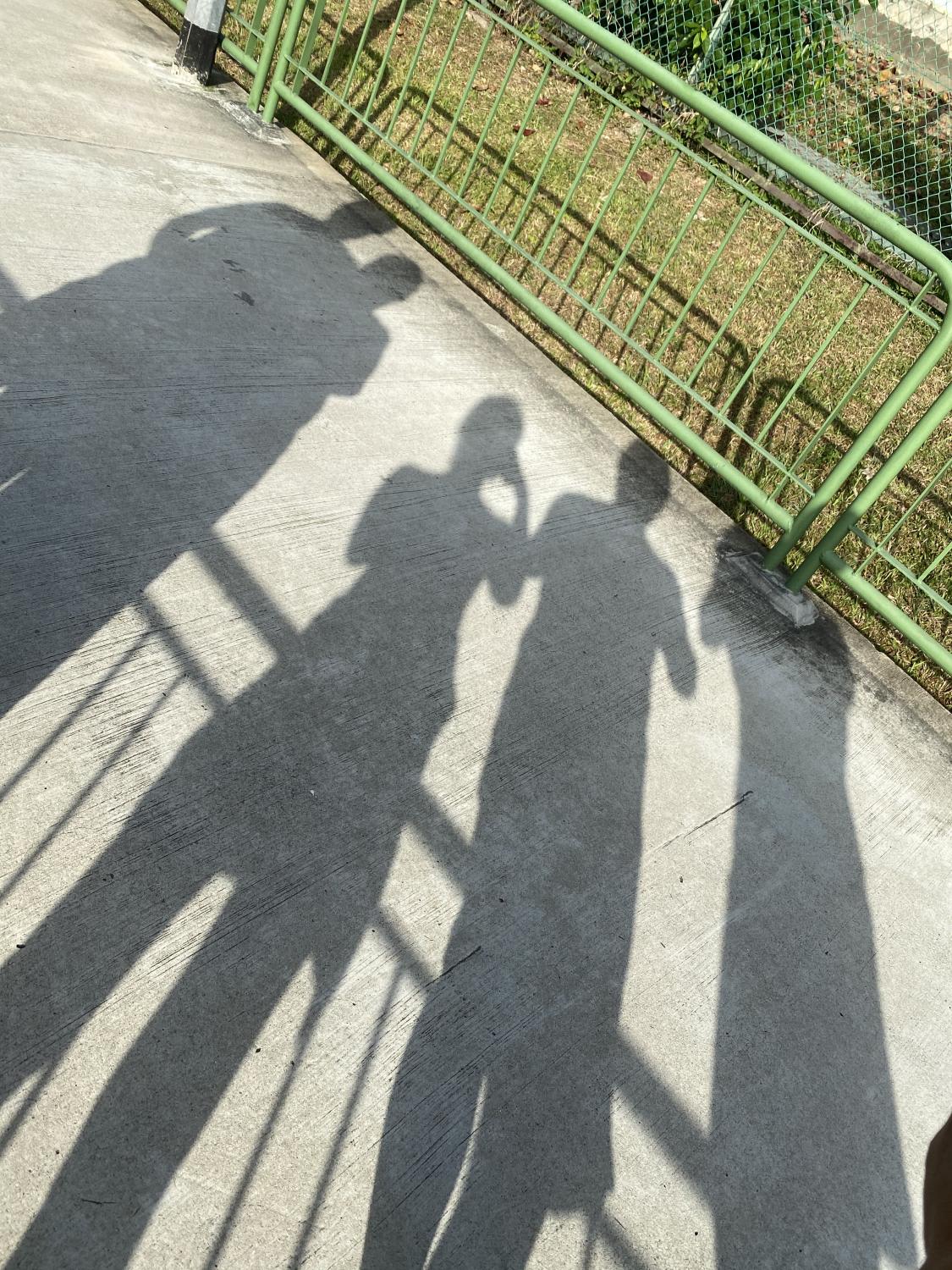 My family and I treat this practice as a good opportunity for us to bond as a unit and take time out to understand one another better. I think it is a great tradition to have since it helps to build up the positive energy and vibes between us and our loved ones right at the start of a new year, so we are ready for anything that comes our way!
What's your favourite CNY dish?
Lots of "fa cai" fish and yusheng. The latter because it takes joint effort from the whole family to mix it well. Although this year I can't have any raw fish, I'll be looking forward to more creative versions of it. 
How will you be spending CNY this year?
With our parents of course! Since ancient times, we Chinese have a tradition of putting filial piety first and this is very much valued in my family. We also believe that gratitude is the basic morality of life. If you don't know how to be grateful, you will lose the emotional foundation of loving your parents. If you don't even love your own parents, you will not be able to love your career or your country in the future because you always place yourself first. So we always start the first day of CNY by expressing gratitude to our parents with a cup of tea served to them the traditional way – by kneeling in front of them.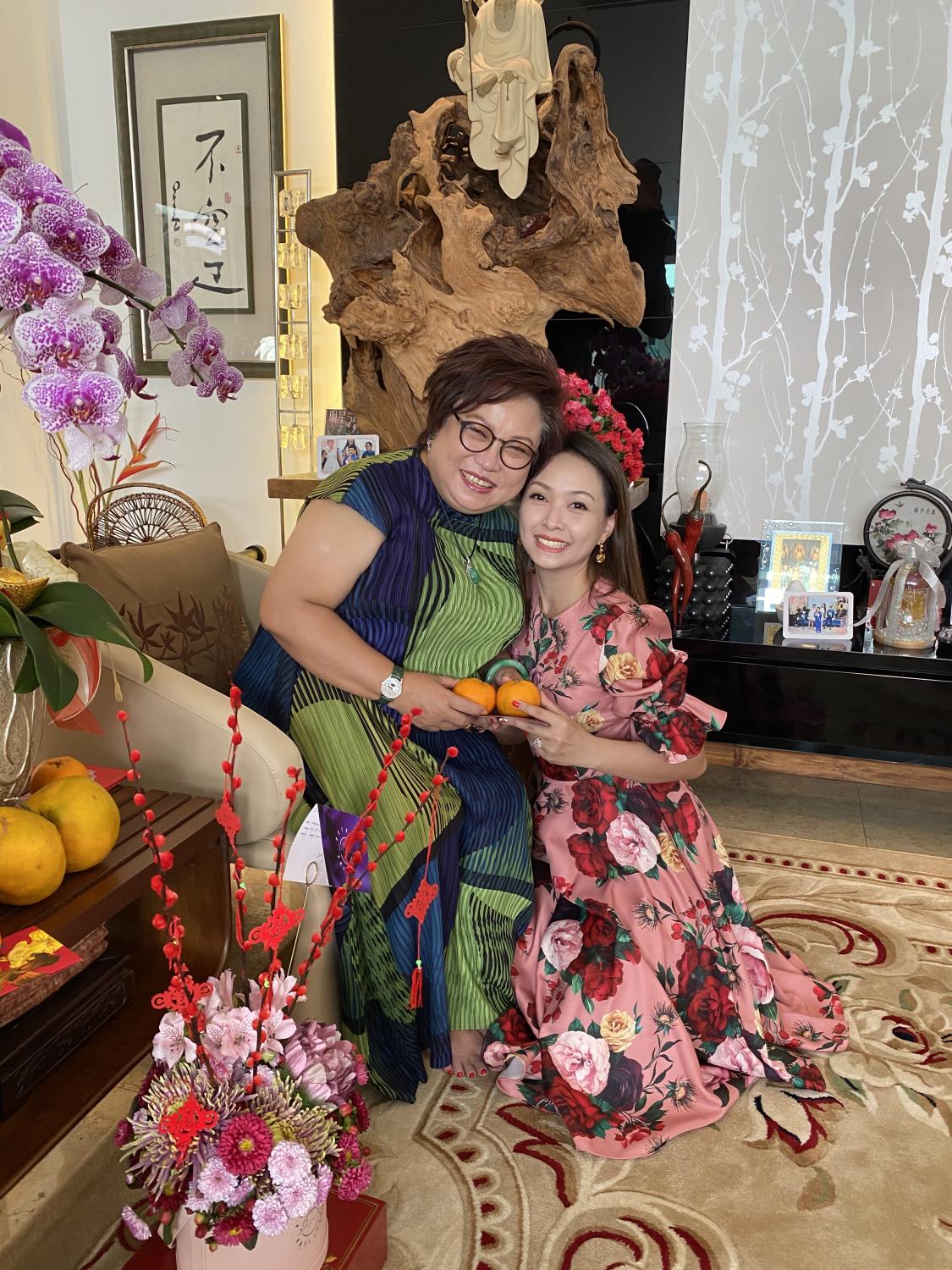 Related: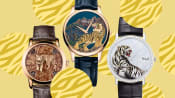 CNY 2022: All the tiger-themed watches you'll want to usher in a powerful new year
SUSAN PEH
What do you love most about CNY?
Chinese New Year heralds the beginning of Spring, which is my favourite season of all. It is a time for catching up with friends and families, chilling over festive food, as well as exchanging well wishes which are all so uplifting.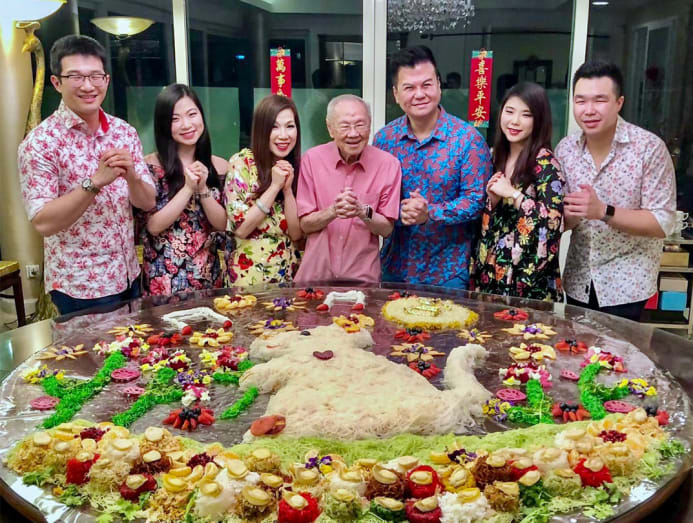 What is one CNY tradition that your family abides by?
We make it a point to visit our seniors every Chinese New Year.
What's your favourite CNY dish?
My favourite CNY dish is yusheng. It is a relatively healthy dish that contains ingredients representative of auspicious elements and wishes. I love the vibrance of the dish which also offers unlimited opportunities to create and improvise.
Every year, you make your very own gigantic yusheng. Tell us about this.
I simply love creating our own gigantic yusheng every year. Usually, we design it based on the current year's zodiac animal. The greatest joy is really in improvising and experimenting with ingredients such as lotus root, pomegranate, pine nuts, dried cranberries, fresh peaches, strawberries or other freshly available ingredients.
Everyone in the family chips in to help that day. My husband, Adrian, usually helps me to get fresh fruits and vegetables and other condiments. My eldest daughter helps with the lovely dessert spread together with her husband, Alvin, and my other children, Bertrand and Desiree. A gigantic yusheng can take me around four hours to design and create so it is really like food art. I absolutely enjoy preparing the yusheng and sharing it with family and friends.
How will you be spending CNY this year? 
We will have our traditional reunion dinner at home with immediate family members. Celebrations will likely be muted due to safe distancing measures. It will be a good time to reflect and show greater appreciation to family and friends around us.
TJIN LEE
What do you love most about CNY?
Multi-generational family gatherings, catching up with old friends, and all the amazing food, fashion and festivities! We often don't see enough of our extended families, and it used to be something we looked forward to once a year during the big CNY gatherings. 
Tell us about a new tradition you started this year.
My girlfriends and I decided to do a CNY shoot this year, to celebrate more than 10 years of friendship, because friends are the family you choose!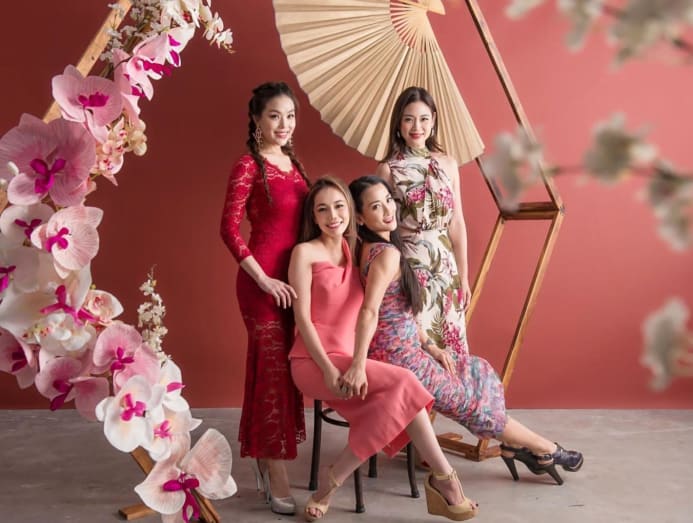 We decided to do it for fun, to enjoy dressing up a little, and to commemorate more than 10 years of friendship. We decided on wearing one cheongsam each, and just to play with themes of pink and red. The photos are personal keepsakes, for us to frame up and keep at home! We love the photos and it just might become an annual custom for us to do a photoshoot every year in order to remember ourselves "the way we were". The photos can be visual mementos to treasure as time passes.
What is one CNY tradition that your family abides by?
We visit both sets of parents on the morning of the first day, dressed in our new year finery, for the customary orange and ang pow exchange. 
What's your favourite CNY dish?
Lohei! We are getting ours this year from a local Japanese restaurant as they have the freshest salmon sashimi!
How will you be spending CNY this year?
CNY is really about celebrating and catching up with friends and families. We look forward to various small gatherings, which will now have to be spread out across many days to accommodate for safe distancing. 
Related:
What to wear this Chinese New Year: Orange, black and stripes all over