After two years of muted Christmas celebrations, cocktail bars are looking to ring in the festive cheer this season. Pen down a watering hole for your pre-dinner (or post-dinner) stop. Who knows? You might pick up a drink idea or two from the bartender for your next home party. We pick five bars to visit this Christmas.
Related: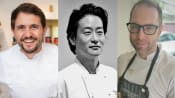 Forget restaurants or private dining — hire your own personal chef instead this festive season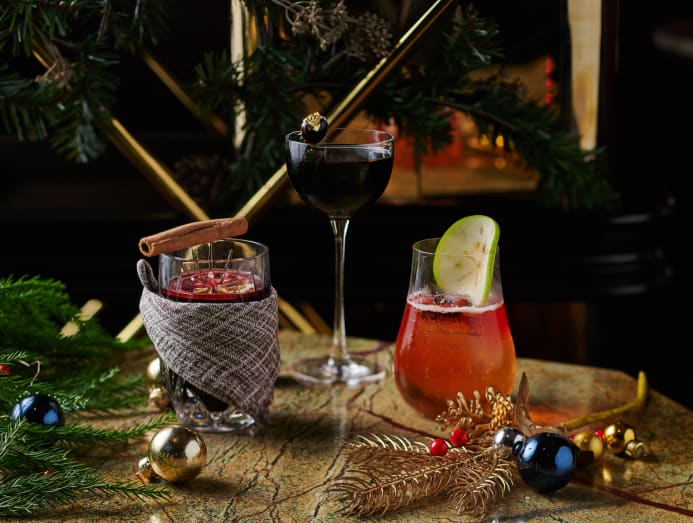 The Christmas Village Sunday Cocktail Brunch returns to Regent Singapore's Manhattan bar, featuring a spread straight out of a John Hughes Christmas movie. Expect cocktails like the fruity Frosty Bramble, a combination of vodka, crème de menthe, pink peppercorn syrup and lemon juice; and the aromatic Christmas Bijou, a Farmer's Gin (infused with the hotel's Regent Tea) mixed with vermouth and green Chartreuse.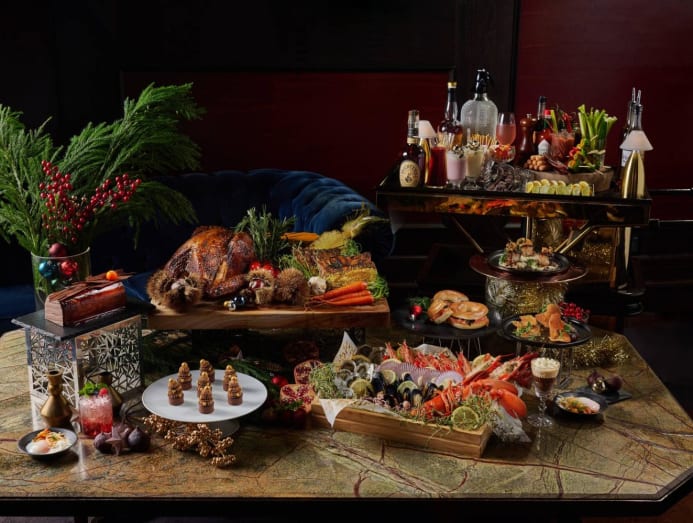 Brunch dishes include pan-seared smoked foie gras, delicatessen, oysters, seafood, maple-bourbon glazed turkey, and pistachio-crusted lamb rack.
From S$208 per person; Dec 4, 11 and 18
Christmas Day Super Brunch with champagne, S$308 per person.
Related: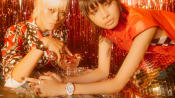 Gifts of chic: Iconic watches and jewellery from Chanel for the stylish women in your life
The Ritz-Carlton, Millenia Singapore's Republic bar, which debuted at No. 12 on the Asia's 50 Best Bars 2022 list, will be offering five classic festive cocktails. Choose from sips like Hot Buttered Rum, Mulled Wine and Pimm's Winter Cup, the latter a popular English winter sip comprising Pimm's gin-based liqueur, ginger syrup, citrus stock, and lager.
S$26 per cocktail, until Dec 31.
Related:
Fancy a S$4,700 or S$132,000 bottle of perfume? These are some of the most expensive fragrances in the world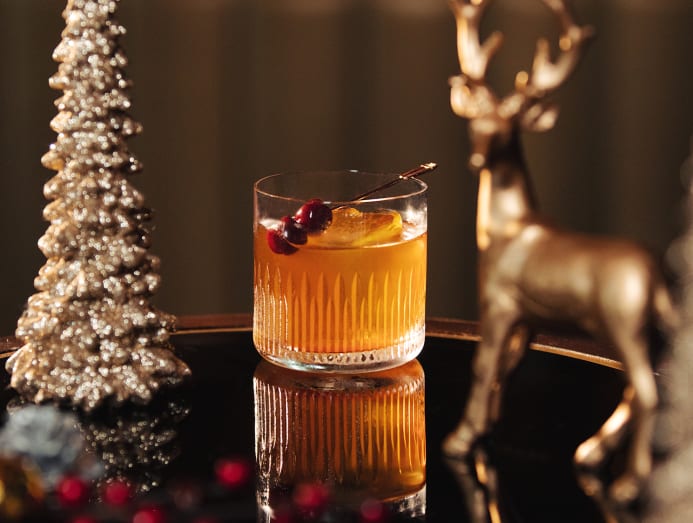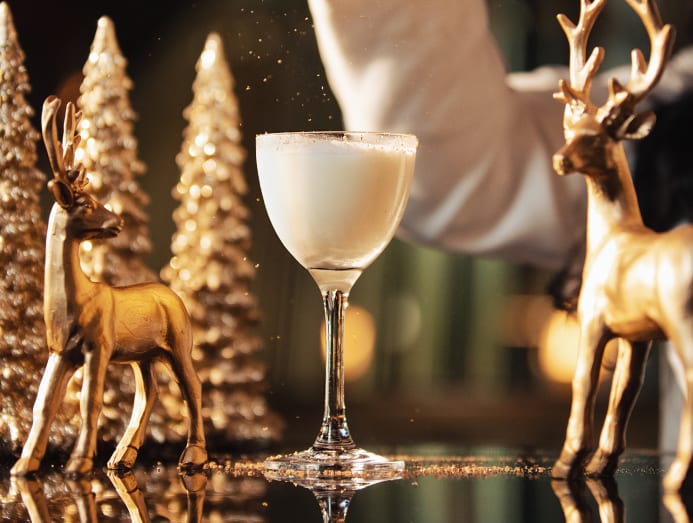 On Dec 11 and 26, Atlas will be offering Christmas at Atlas, an afternoon festive treat where guests can enjoy a free flow of selected cocktails and small bites for two and a half hours. There's bubbly, too, in the form of Telmont champagne.
For the month of December, the bar will also be rustling up two Christmas cocktails: Winter Frost, an eggnog-inspired mix of cognac, mint almond syrup, cinnamon, and cream; and Saint Nick's Punch, a milk punch with bourbon, orange liqueur, port wine, spiced honey, and vanilla.
Christmas at Atlas afternoon experience, from S$178 per person. Reservations required.
Christmas cocktails at S$24 each.
Related: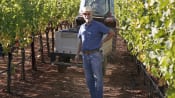 Keeping the Mondavi name alive: A winemaking scion bridges the past and future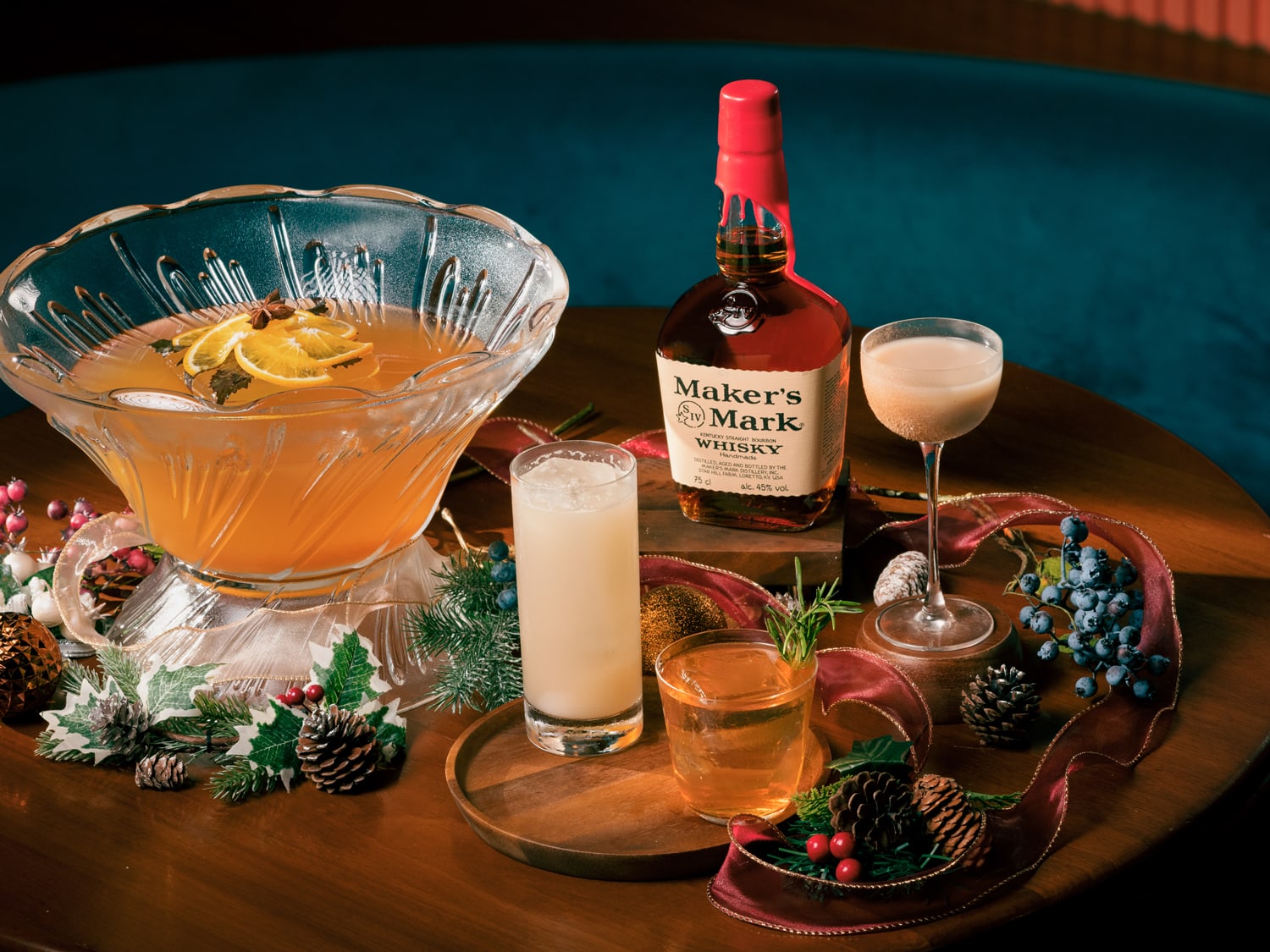 From Dec 6 to 25, Jigger & Pony will collaborate with Maker's Mark bourbon whisky to present three festive cocktails and a punch bowl. Tipples include Buttered Beer, a rich potion of Maker's Mark, gingerbread syrup, butter, lime juice, and ginger beer; and Santa's Old Fashioned, a concoction of popcorn-infused Maker's Mark 46, spiced vanilla syrup, figs, and cinnamon. New Delhi's Home bar will also stop by for a guest shift on Dec 11.
S$28 per cocktail. Pearl Diver's punch bowl at S$290 (serves 15 to 20).
WRITERS BAR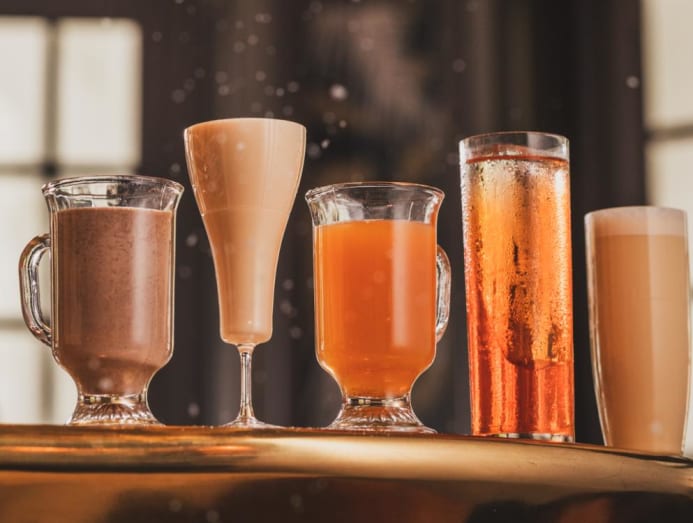 With its stately old-world elegance, Raffles Hotel Singapore's stalwart bar makes a great option for those who prefer to nurse their drink in a quiet, sophisticated ambience. Between Dec 13 and Jan 2, the bar will offer five festive drinks such as Yuletide Highball, a blend of brandy, Scotch, milk, orange, apple, citrus, and Perrier Ginger Lime; and Hot Chocolate, everyone's favourite soothing cuppa splashed with tequila and rum.
S$28 per cocktail.
Related: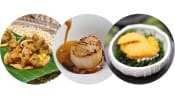 Finally, a celebration of the food from the Malay Archipelago in fine dining establishments across Singapore
How a Danish winery gave new life to a sour cherry by turning it into a wine