Two years (and counting) of the pandemic has certainly led us to be more selective about our dining choices. And as 2022 rolls in, foodies are anticipating what trends the new year brings – will it be more of the same or should we expect new experiences?
CNA Luxury reached out to some of Singapore's finest chefs to get their take – from adapting to the many challenges to new approaches and discoveries in the local fine dining scene.
RELATED: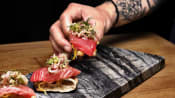 What is bread sushi? Masterchef Singapore judge Bjorn Shen explains
FROM 'LESS IS MORE' TO STAYING AUTHENTIC
While the familiar and homely have gained traction, rare and unusual ingredients will still draw people to seek unique experiences where they can in Singapore, as everyone's wanderlust wings remain clipped by the uncertainties of travel.
"I believe that people are going to err on the side of caution and choose to not travel but still splurge on pampering themselves. Health is also high on the list. Hence, I think it is going to be quality versus quantity. Less is definitely more," noted two Michelin-starred Saint Pierre's chef-owner Emmanuel Stroobant.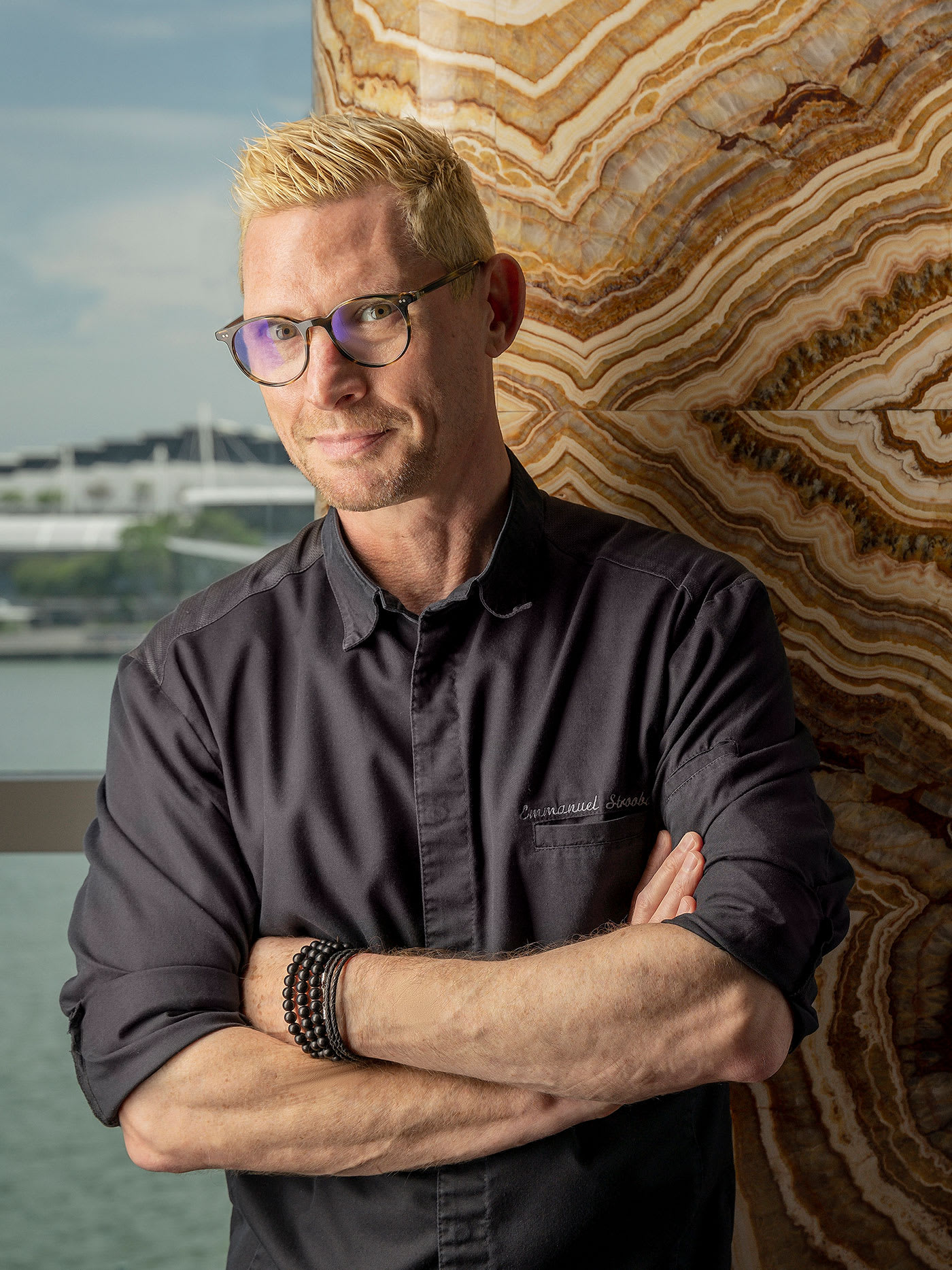 He is re-styling his restaurant menus into three themes: Regular (Opulence), vegetarian (Elegance) and caviar (Indulgence).
"At Saint Pierre, we take great pride in procuring only the finest seasonal ingredients from around the world. The introduction of our new menus allows us to showcase the wonderful produce while allowing our guests to gain a deeper appreciation for some of the often-overlooked ingredients, especially in our vegetarian menu," he said.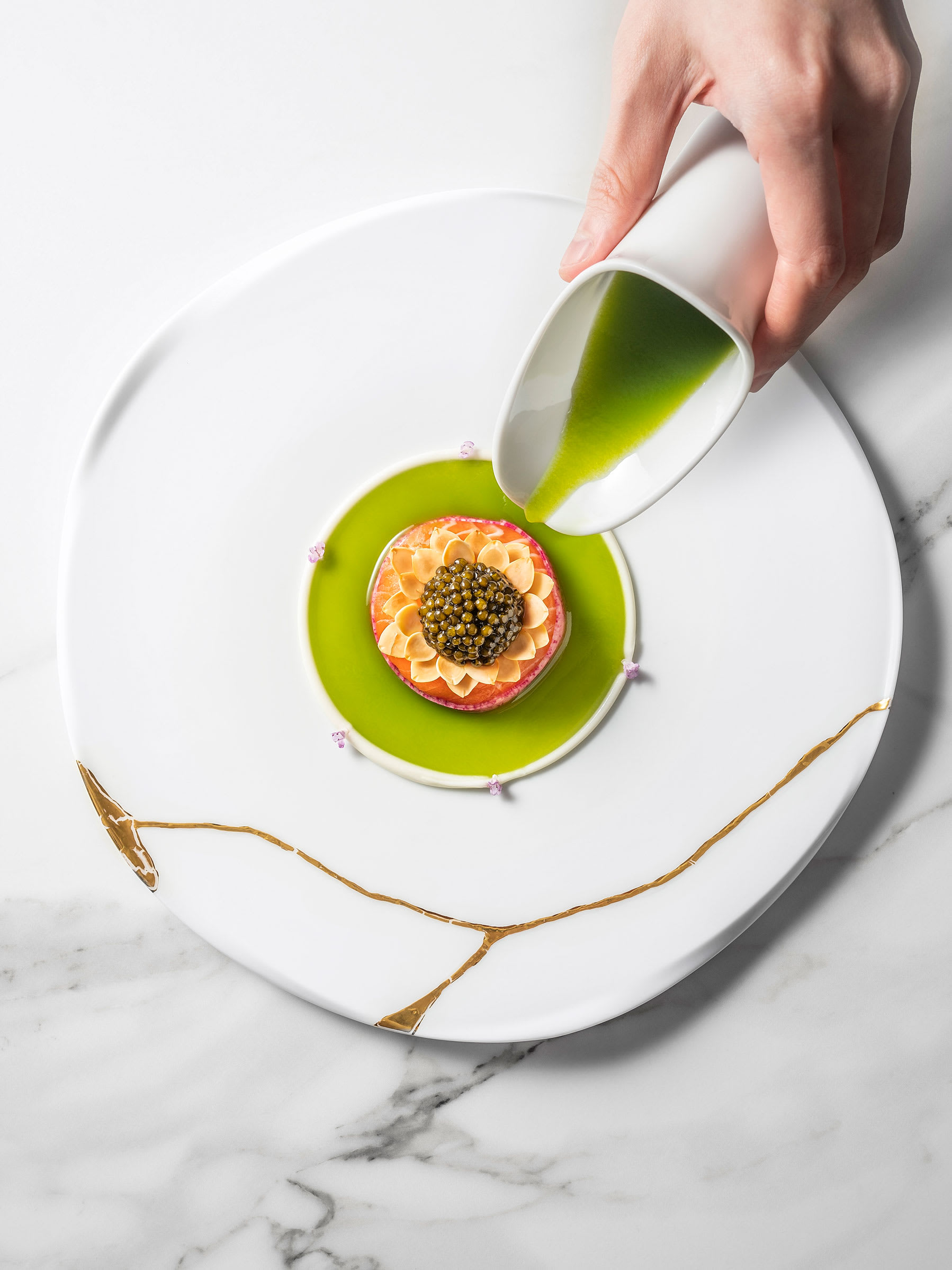 Meanwhile, Julien Royer, chef-owner of three-Michelin starred Odette, reckoned the desire to return to simpler joys and chasing authentic experiences will continue this year.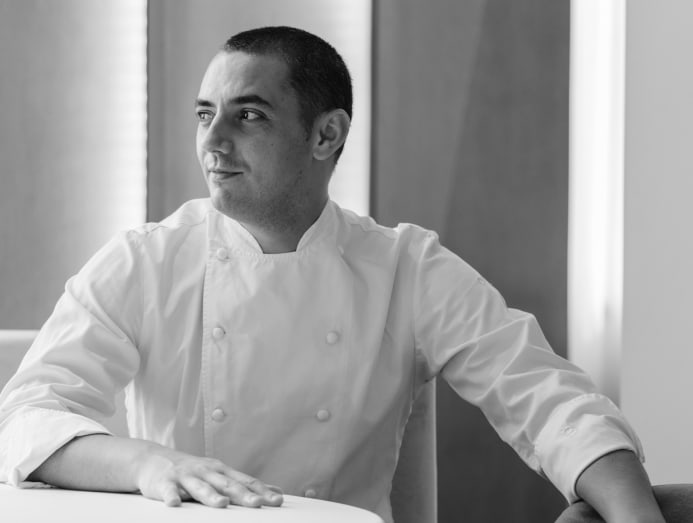 His latest concept Claudine materialises this belief with a menu that pays tribute to his mother's recipes. "Guests want to come as they are, to enjoy good food and greater company in a relaxed atmosphere, without compromising on precision and quality. It's in these simple pleasures where true luxury is found," he reiterated.
RELATED: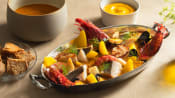 Sneak peek at Claudine: Odette chef Julien Royer's new French restaurant in Dempsey
THE RISE OF THE HUMBLE VEGETABLE
While they continue to craft memorable dining experiences on one hand, chefs are also struggling with supply chain and manpower challenges operationally.
Rishi Naleendra, who helms one Michelin-starred Cloudstreet, as well as Sri Lankan restaurant Kotuwa and Fool wine bar, lamented the difficulties of finding and retaining staff who have a passion for food and hospitality. It has been, he said, "impossible" and one way he's working around this is to stick to a lean menu format to retain quality, while creating a positive work environment.
"The pandemic has caused great disruption to supply chains all over the world. Stocks are scarce and prices are skyrocketing," observed executive chef Daniele Sperindio of one Michelin-starred neo-Italian restaurant Art.
"In my opinion, such disruption will further fuel the ascent of the humble vegetable that we have seen in recent years, with more and more prominent chefs showcasing creative takes on vegetable-centred dishes that will both help to mitigate the increased cost of goods and to cater to the expanding flexitarian movement."
All the chefs agree that provenance will remain in the spotlight, with backyard ingredients starring alongside rare and seasonal gems on degustation menus.
At new contemporary fine diner Marguerite at Gardens by the Bay for example, chef-owner Michael Wilson plays off the homely and the exotic in his seven-course Chef's Menu.
A plate of slow cooked French heirloom carrots, brightened by a sauce of sand carrots and Valencia oranges and served with yeast crisps, impresses with its fresh purity. So does an elegant "tagliolini" made of New Caledonian blue prawn paste and topped with wild blue scampi caviar from Australia, of which the restaurant is the sole local purveyor.
The typically peasant staple polenta also gets a Cinderella moment when served with chanterelles cooked in foie gras oil and chicken jus and showered with black truffle shavings.
RELATED: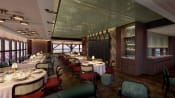 3 new restaurants opening in Singapore in 2022. Mark your calendars, foodies!
WHAT'S IN OUR OWN BACKYARD
Locally grown produce comes to the fore, too. One Michelin-starred Alma by Juan Amador recently partnered with Backyard Productions, which champions local farmers, to procure ingredients such as smoked and fresh fish, vegetables, grains and flowers.
One of its new dishes, aptly coded "121212" is a salad containing 12 types of grains, 12 herbs and 12 flowers.
The same tribute to locavore is presented in Odette's Promenade a Singapour (A walk into Singapore Garden), a plate of over 20 greens such as spring leaves, winged bean and jicama grown by local farmers with whom chef-owner Julien Royer has cultivated close relationships.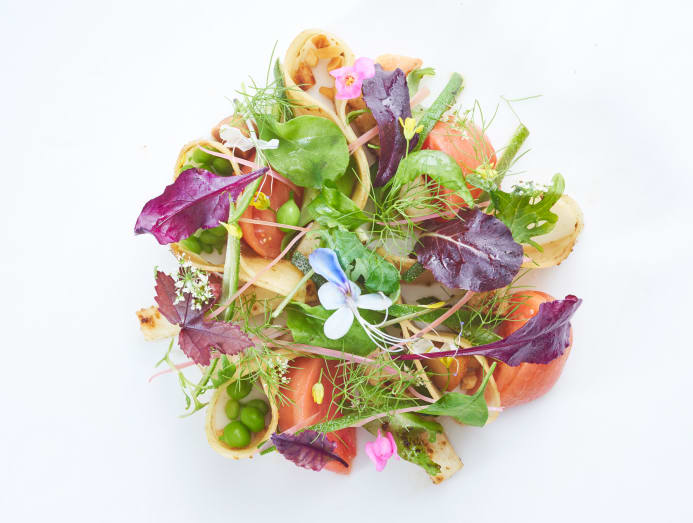 Herbs and flowers such as rosemary, pentas flowers and nasturtium from the rooftop aquaponics farm located between Fairmont Singapore and Swissotel The Stamford will continue to garnish the plates of two Michelin-starred JAAN by Kirk Westaway.
"One of the anticipated trends would be consumers choosing to have more fruits, vegetables and oceanic options, over a protein-centric diet," said executive chef Kirk Westaway.
"At JAAN, we have always celebrated the use of seasonal vegetables, fruits and ocean harvests and our guests can certainly be expecting more of these in the coming year, elevated with innovative techniques to create exquisitely tasting and thought-provoking dishes. The flavours of such dishes should be light and clean-tasting."
Art is doing the same with fruits.Sperindio shared: "Aside from the humble vegetable, we have been exploring fruits in a leading role, a frequently neglected star for savoury preparations. Every season we create one starter exclusively focused on a specific fruit, avoiding any dairy addition to retain purity and freshness."
Current starter Colazione nei Campi is a reinterpreted Italian memory of burnt comice pear;  the upcoming tasting menu will revolve around grapes.
RELATED: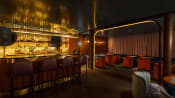 What's next for Singapore bars after dominating the World's 50 Best Bars 2021?
NO TRAVEL? EMBRACE FUSION INSTEAD
With wanderlust still in the air, Tristin Farmer, executive chef of three Michelin-starred Zen, believed that "fusion" cuisine will become more popular, where "two different cuisines, regions or styles come together and take inspiration from living in foreign countries or from travel experiences".
Alma's executive chef Haikal Johari echoed a similar observation, even as he has been incorporating Japanese and Thai influences in his Asian-European cuisine for the past six years.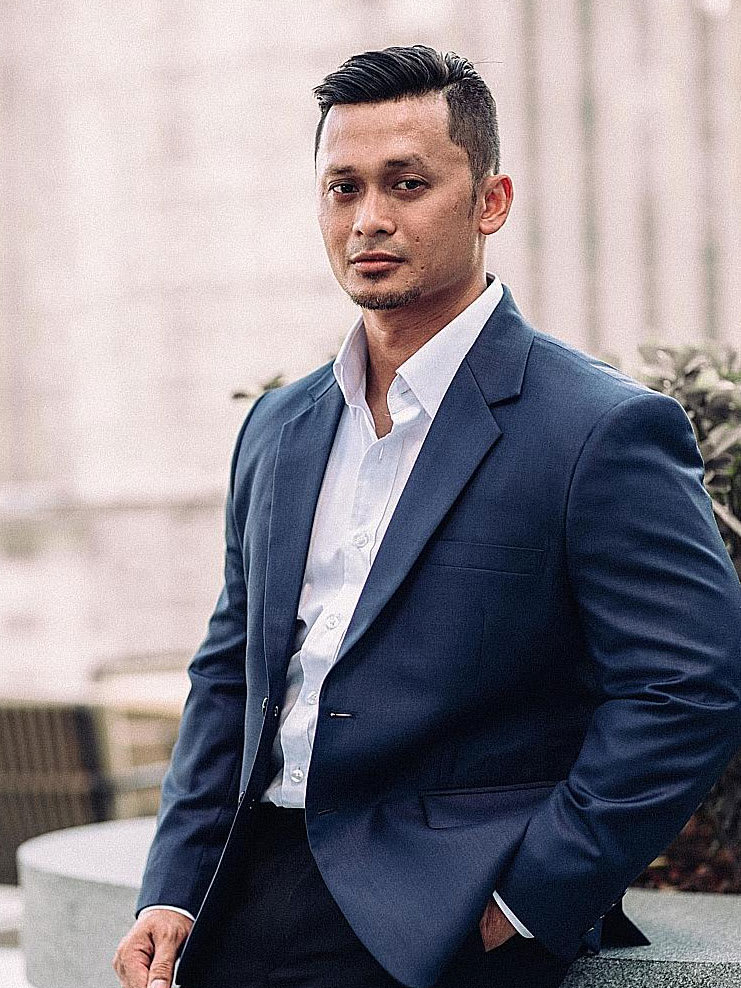 "Singaporeans love Japanese food. In terms of fine dining, there've been influences of Japanese products and flavours, a lot of dashi, kombu, and ageing of not only beef but also fish for depth of flavour and umami."
New dishes at Alma include Japanese yam in a sauce made from Ensui uni (sea urchin kept in sea water to retain its natural taste) and scallop innards.
As growing demand from the sophisticated dining set drives up the prices of premium ingredients such as Oma bluefin tuna, nodoguro (blackthroat seaperch) and uni, it begs the sobering question of how sustainable our consumption patterns will be.
Chefs like two Michelin-starred Shoukouwa's head chef Kazumine Nishida advocated prudence while balancing "the satisfaction of preparing and serving the best possible ingredients" before these famed ingredients disappear altogether.
The restaurant sources more Echizen snow crabs from the Fukui prefecture than Matsuba snow crabs from the Tottori prefecture for the former's "slightly superior quality and the care with which they are handled down the supply chain".
It is a tricky balance, said Nishida, as practicality dictates that farmers and fishermen would focus on ingredients with high value and restaurant demand for a living. Yet he believed that "ultimately we must practice moderation in the fishing, harvesting, and consumption of ingredients in order to address these issues."
So as we pursue the best dining experiences – and support livelihoods in the process – it helps to remember that gourmet trends may change, but mindful consumption will ensure that the best foods remain accessible and enjoyable for a long time.
RELATED:
Home interior design: What will be trending in 2022?