Mass production, automation, globalisation, commoditisation, offshoring, container ships, next-day delivery, bubble wrap, off-brands, clearance sales, middlemen.
No one has a good word to say about any of it. The whole material culture of capitalism has a thoroughly bad reputation, and deserves a lot of it.
This is particularly true in the case of clothes, which are often used wastefully and produced by people who are miserably treated. "Fast fashion" has, rightly, become a term of condemnation. No one should want a shirt they will wear twice and send to landfill.
There is, however, another side to this story. Automation, digitisation and globalisation have brought us incredible material abundance at very low prices. This is, in itself, a good thing, and it is not just a story of iniquity and waste. We should insist on sustainability, but also celebrate good, cheap clothes. They can make a lot of people happy – a lot more than a luxury brand that gasses on about sustainability and serves the 1 per cent.
I recently did my summer shopping at Uniqlo. Two pairs chino shorts, two black T-shirts, five pairs black boxer briefs. Out of the door for US$135 (S$187). I've bought all these items before, I know they will look good and last me for years.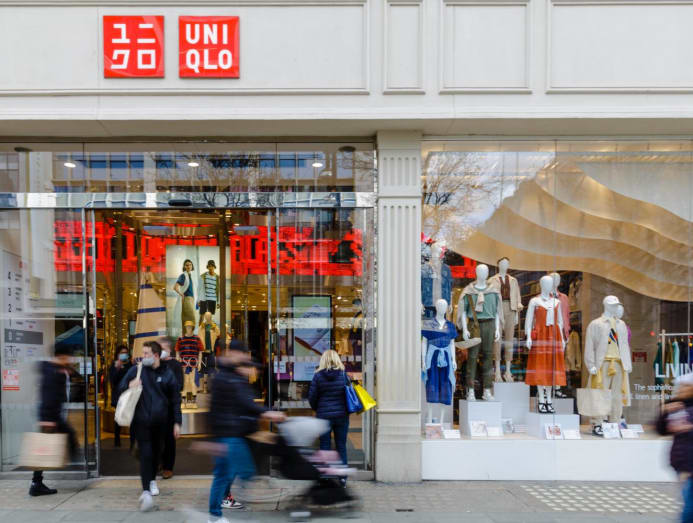 Before you get huffy about my love of cheap stuff, remember snobbery loves to wear the costume of conscientiousness. "Buy quality, buy once"; "It's an investment"; "I'm not rich enough to buy cheap things." Oh, give it a go. You might find you feel better about what you wear when you stop trying to cement your class status and have a little low-cost fun instead.

I was brokenhearted when my go-to watch – the Casio F-91W in orange (US$15 or so) –  disappeared. I was forced to splurge and spend four times as much on a nice neon Swatch.

Food is a good analogy here. Lots of people like to say McDonald's is gross. But it's a tasty meal at a great price, and those fries are just plain good. When you pay twice as much for your burger at Shake Shack, is the food twice as good? Or are you shelling out for a brand that separates you from the hoi polloi?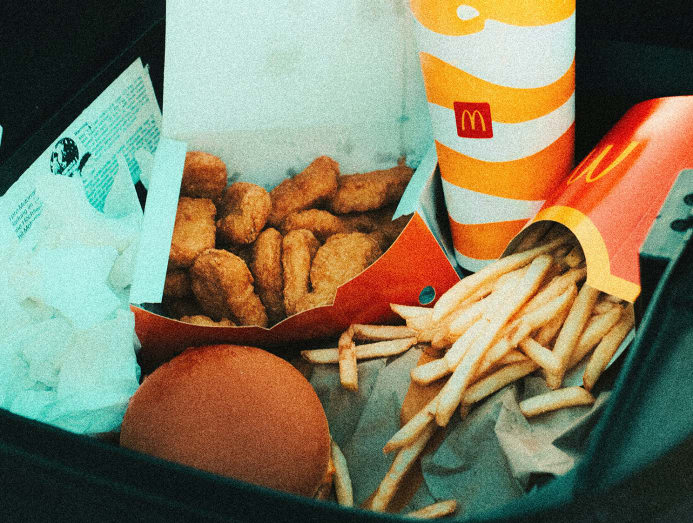 Accepting modern capitalism's cheap pleasures need not cut you off from the joys of luxury, if you can afford them. One year, I paid more for a pair of brogues than I did for a car. I still have the shoes, on their third set of soles; the car, with 150,000 miles on it when I bought it, was a joy to drive and is off to clunker heaven. Both prices were equally appropriate. Luxury (and for that matter snobbery) work best when carefully targeted and doled out precisely.
Watches are my favourite example of this. I was a bit brokenhearted when my go-to watch – the Casio F-91W in orange (US$15 or so) – disappeared. I was forced to splurge and spend four times as much on a nice neon Swatch. A beautiful watch is great if you inherit it from your grandfather or something, but with a modern Rolex (or equivalent), the risk of appearing to be a central-casting, show-offy, unimaginative male is just too high. Save your money for a nice pair of cufflinks.
Let us sing the praises, then, of the Converse All Star, a US$65 classic you can own in a range of colours. Of Levi's 501s for US$60, Reef flip-flops for US$40 and Dickies jackets for US$90. My wife looks great in US$30 MIA slides and a US$120 Cos dress.
Returning to my cheap brand of choice, my stylish pal Jonathan in London managed to get hold of a yellow-and-black check suit from the Uniqlo+Marni mash-up. Cool as hell, but online it seems to have disappeared already. I tried to get a pair of the wide-fit shorts (US$40). No dice again. Part of the strategy of these big-designer-plus-big-cheap-brand tie-ups is manufactured scarcity. The idea must be to protect the aura of exclusivity from the pernicious effects of selling clothes to people other than the super-duper-rich (a Marni bowling shirt can set you back more than US$700).
I'm not sure how the economics work here, but performative shortages leave me cold. There are a lot of brands I can think of (Bode, Acne Studios, T-Michael) that have distinct looks they could bring to a chain store, using less luxurious materials, at reasonable prices – for everyone.
Would that keep the millionaires away from the brands' full-price boutiques? I highly doubt it. Never underestimate the desire of the rich to outspend the rest of us. More, better cheap clothes, please.
By Robert Armstrong © 2022 The Financial Times.
Related:
Is it OK to dress down at work these days? Can you get away with wearing jeans?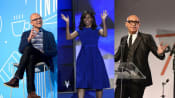 What to wear for public speaking, in real life or onscreen